About Lake Geneva Country Meats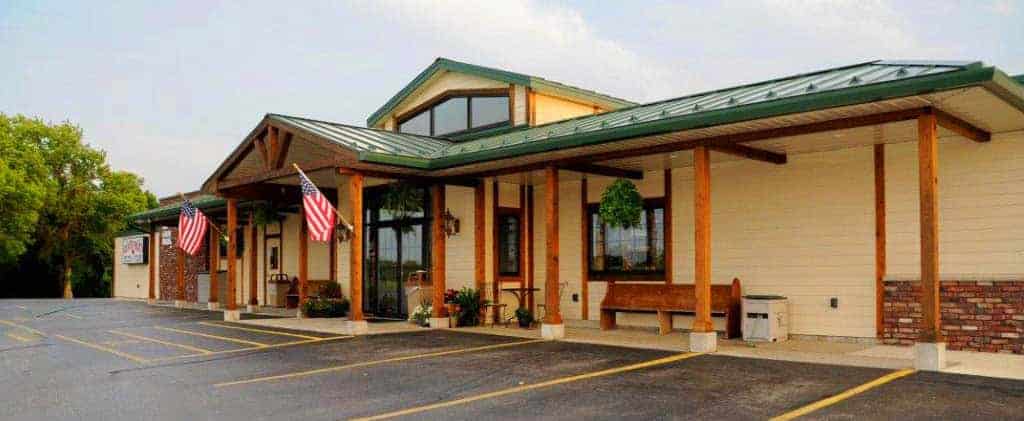 Since 1965, Lake Geneva Country Meats has been providing great meat and great service to our customers. We're the meat experts, and we are here to help fill your dinner plate for the night, or your freezer for the month.
Lake Geneva Country Meats was founded in 1965 by John and Rita Leahy. John was a grocery store butcher who wanted to start his own business dedicated to providing an even better quality of meat, service and value to his customers. Rita was a school teacher who supported her husband's dream of owning his own business and providing for their family.
John cut the meat, and Rita did everything else from wrapping the meat, to answering the phone, to doing the bookwork, and running deliveries! Little did they know that more than 55 years later they would be members of the Wisconsin Meat Hall of Fame, and their business would still be growing.
While we have grown from the small barn we first occupied in 1965, we still stay true to John and Rita's vision of providing the best quality of meat, the best service and a great value to all of our customers. 
We've been located on John's family farmland on Highway 50 in Lake Geneva since 1967, and we have added retail, sausage making, and wholesale capabilities to our initial focus on custom processing. As part of John and Rita's dedication to quality, we are fully USDA inspected, and are able to offer the highest assurances to our customers that we produce food that is safe and wholesome.
Lake Geneva Country Meats is still proud to be owned and operated by the Leahy Family. John and Rita have left us, but members of their family continue to follow their vision in running the business. From our family to yours, thank you for letting us be your fresh meat market of choice. 
We hope we can continue to help feed your family for years to come.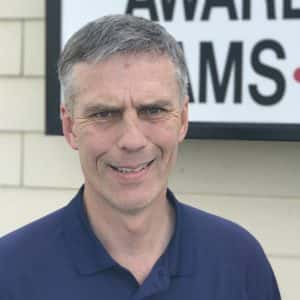 SCOTT VORPAGEL
Scott married into the business when he married Kathy, and started working at LGCM full time in 2001 as the Director of Operations. Now the President & CEO, Scott's years of experience from a large industrial company have helped grow LGCM into the company it is today.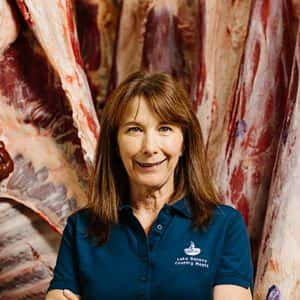 KATHY VORPAGEL
Kathy has a lifetime of meat experience that can only be learned from growing up in a butcher shop. A second generation Leahy family member, Kathy keeps an eye on everything to make sure we're delivering the best products and experience possible to our customers.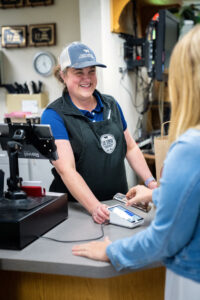 Kim Adams
Growing up on a beef farm gave Kim knowledge of meat, and getting an MBA gave her management skills. Put together, Kim is the perfect person to head up our retail store on a day to day basis. Stop in and enjoy her friendly nature and great advice.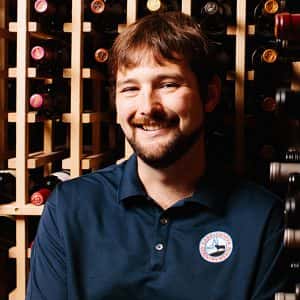 Nick Vorpagel
VP OF BUSINESS DEVELOPMENT
Much like Kathy, Nick has learned from growing up in the business. After college, Nick, a third generation Leahy family member, found his way back to LGCM where he uses his knowledge of food, wine, and more to continue growing the business.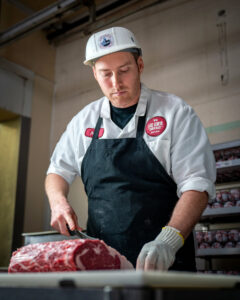 Marc Baillargeon
Starting out as a boxer and working his way up to Production Manager has made Marc one of the most knowledgeable butchers you'll ever meet. Marc loves to create specialty cuts of meat, and his butchering skills are second to none!
Lake Geneva Country Meats has won literally hundreds of awards in state and national competition in the last twenty years. Here's a partial listing of some of the awards we have won:
Lake Geneva Country Meats has been dedicated to helping the community that supports us since our founding in 1965. To accomplish this goal, we have allocated a portion of our revenue to charitable giving. We only respond to requests submitted using the form below and require a month's notice for a response. Please fill out the form below, and then submit it using the form on this page. Thank you!