Just what is Brat-Tober Fest?
Brat-Tober Fest is the time of the year where we specially celebrate bratwursts, other wursts, German cuisine and, of course, bier! 
Running from September 21st – October 11th, Brat-Tober Fest offers special German-inspired 'wurst flavors, plus great deals on sausages and other cuts of meat. Browse this page to check out all of our special sausages, Brat-Tober savings, and German recipes.
This Brat-Tober Fest, we'll be making our renowned Currywurst fresh on 3 Thursdays – 9/24, 10/1, and 10/8. This brat is made with a house made curry sauce that replicates a favorite German street food! It's a little bit sweet with a touch of kick on the end. This brat is a must try and we only make it during Brat-Tober Fest, so hurry in to try it for yourself!
Prost!
MADE FRESH THURSDAY 9/24
Currywurst • Weisswurst • Oktoberfest Beer Brats – Made with Duesterbeck Brewing Co. Oktoberfest Beer!
MADE FRESH THURSDAY 10/1
Currywurst • Bockwurst • Oktoberfest Beer Brats – Made with Duesterbeck Brewing Co. Oktoberfest Beer!
MADE FRESH THURSDAY 10/8
Currywurst • Nürnburg Bratwursts • Oktoberfest Beer Brats – Made with Duesterbeck Brewing Co. Oktoberfest Beer!
This week's special brats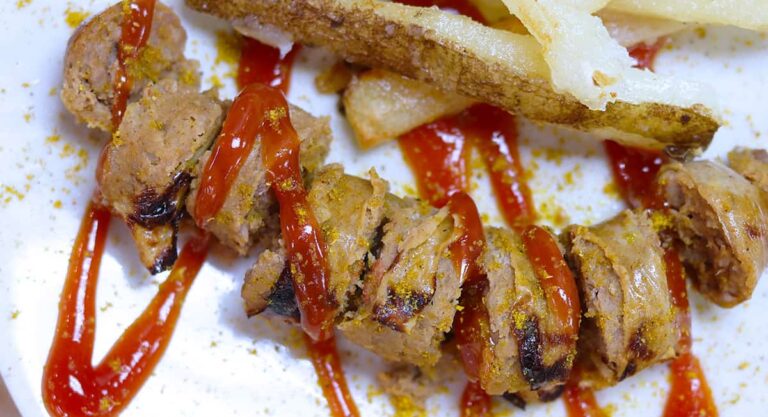 Currywurst
We've made this German street food favorite our own by making a sweet and spicy German-style curry tomato sauce in house, and packing it into a traditional German-style bratwurst. The end result is a richly flavored bratwurst you need to try!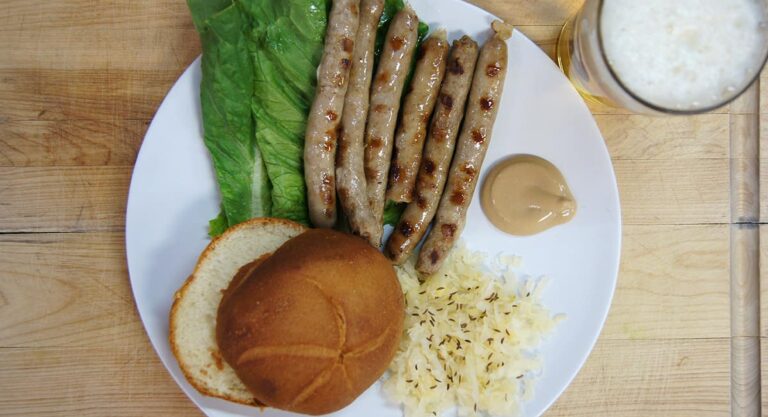 NÜRNBURG SAUSAGES
We love these fun sized sausages. They're the size of a breakfast sausage link, but seasoned with more robust spices. They're traditionally served 3 links in a bun with a healthy dollop of mustard on top.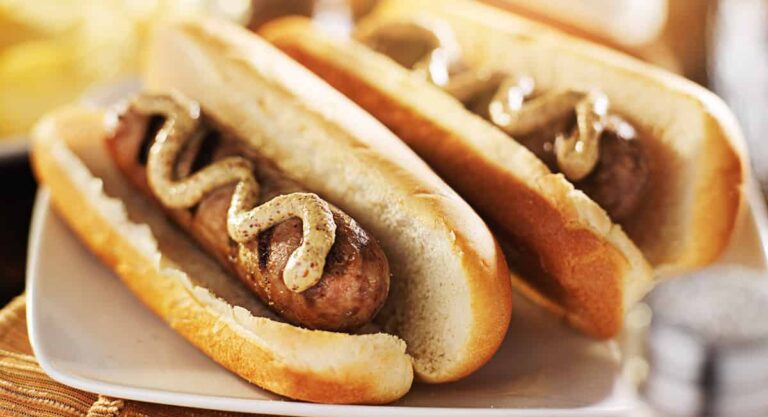 Oktoberfest Beer Bratwurst
Our Oktoberfest Beer Brats are back! These all beef and pork sausages are made with Elkhorn own's Duesterbeck Brewing Co.'s Oktoberfest beer, garlic, onions, and more. They have a rich flavor and are perfect to enjoy at your next tailgate or homegate!
THESE GERMAN-INSPIRED SAVINGS ARE GOOD ALL BRAT-TOBER FEST LONG!
All Fresh Bratwurst 20% off
This week, Pork Country Style Ribs are on sale for $3.39/lb. – a savings of 15%! Cutlets are quick to make and super yummy. Check out some of these delicious recipe ideas:
See you soon at Lake Geneva Country Meats – prost!
Learn about our special wursts!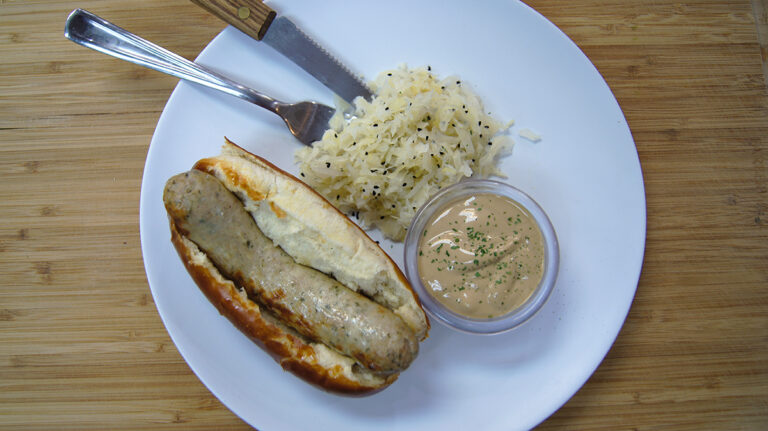 Our Bockwurst is a pork and veal sausage made in the traditional Bavarian fashion with eggs! The eggs make for a rich flavor that is something unique and much loved in Germany.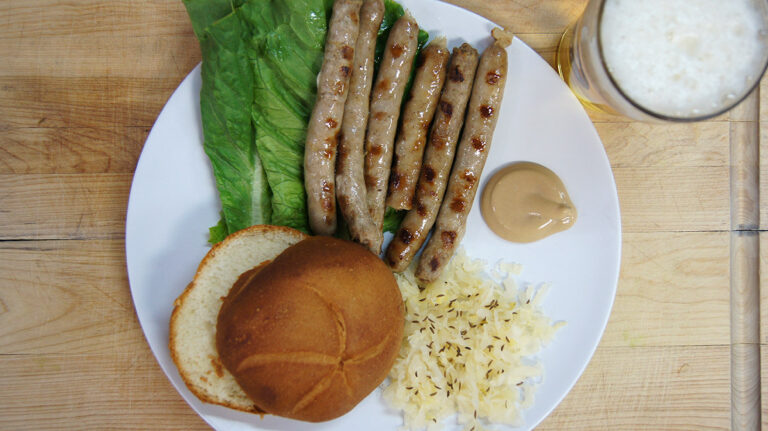 These "fun sized" sausages are a traditional snack or meal from the city of Nürnburg. The small links are flavored with a blend of spices we traditionally consider baking spices.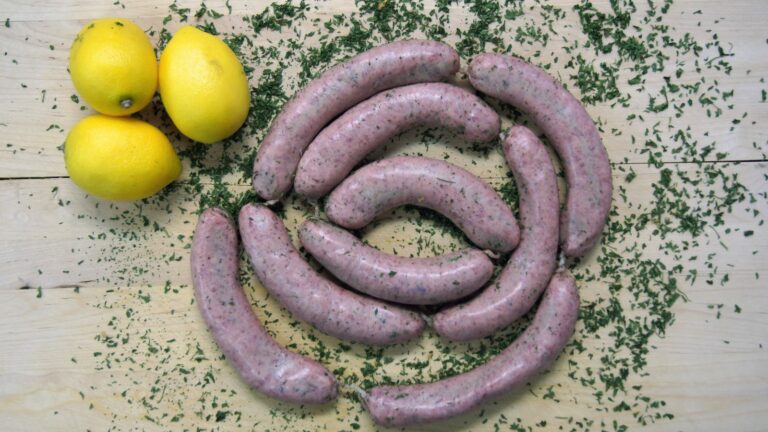 The Weisswurst is a veal and pork sausage with lemon & parsley seasoning. The combination of seasonings and veal makes for a lightly flavored brat. It's very popular, so get it while it lasts!
Learn about our special wursts!
BRAT SALE  VALID 9/23/19-10/13/19 WHILE SUPPLIES LAST, IN-STORE ONLY. MAY NOT BE COMBINED WITH OTHER DISCOUNTS. BRATWURSTS INCLUDE ALL FRESH AND FRESH FROZEN PORK, PORK & BEEF, AND CHICKEN DINNER SAUSAGES.
LIMITED SUPPLIES OF EACH FLAVOR AVAILABLE. FLAVOR AVAILABILITY IS NOT GUARANTEED, SORRY NO RAIN CHECKS. EXCLUSIONS MAY APPLY.
PORK CUTLET SALE VALID 10/5/20-10/11/20, IN STORE ONLY WHILE SUPPLIES LAST. LIMITED SUPPLIES.