Hello LGCM Customer!
While we are adapting to the corona virus situation, we are unable to offer our normal weekly sales, due to supply shortages, increased prices, and logistical concerns.
Instead, we are featuring items that are everyday great values, shining a light on local producers, and trying to share helpful tips to help make your cooking better during our social distancing. 
Have a great day, and we'll see you soon at Lake Geneva Country Meats!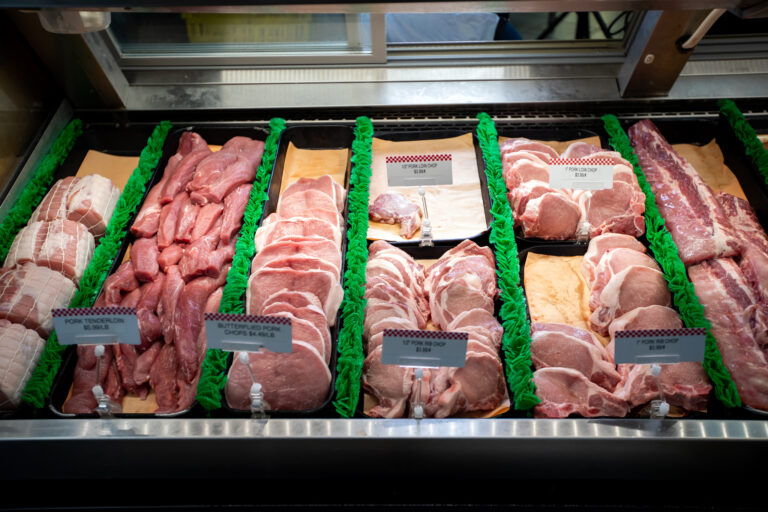 Featured Cuts: [ENTER FEATURED CUT HERE]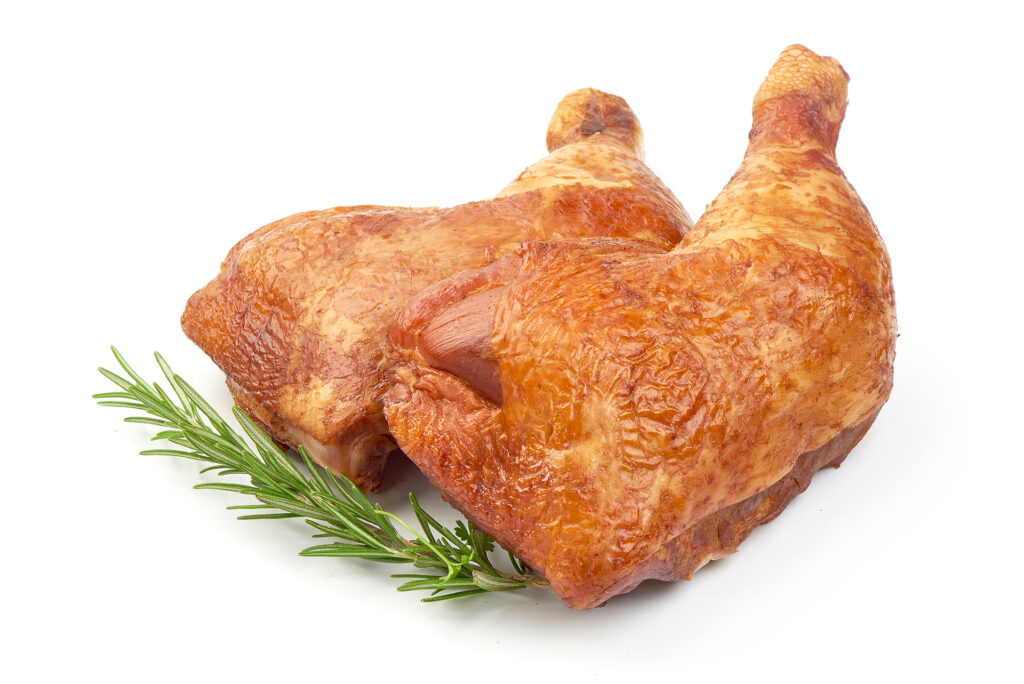 This week, we're featuring a down home favorite cut of chicken – thigh and leg quarters!
These quarters cost just $1.59 per pound and are available from LGCM's freezer cases. Each quarter has a thigh, a drumstick, and a little bit of back meat. All of the meat is flavorful 'dark' meat, and the skin is still on the meat.
Thigh and leg quarters can be cooked in a variety of ways, they're very versatile, and here are a favorite of our recipes from around the web!
CHICKEN THIGH & LEG QUARTER RECIPES
Oven roasting is the most common method of cooking chicken thigh & leg quarters. Here are a few recipes that use the oven to cook the chicken:
Maple-Mustard Chicken Legs – we love this recipe from Delish. The sweet-tangy sauce sounds amazing!
Garlic Roasted Chicken Leg Quarters – The Spruce Eats always has great recipes, and we love roasted garlic almost as much as we love roasted chicken, so this recipe has to be a winner!
Roasted Chicken & Red Potatoes – one pan dinners are a big winner for us, and this recipe from Taste of Home is as tasty as it is easy to clean up.
These pieces of chicken can also be used for fried chicken! Here are a few recipes for fried chicken:
Crispy Oven-Fried Chicken Thighs or Legs – get all the crispiness of fried chicken with none of the mess of a fryer with this recipe from The Spruce Eats.
Perfect Pan-Fried Chicken Legs – Bluprint has this recipe for pan fried chicken legs that will make your lips smack together!
Finally, the dark meat of thigh & leg quarters can also be cooked outside! Here are a few recipes to make outside:
BBQ Grilled Chicken Leg Quarters – The Crumby Kitchen has an awesome recipe for flavorful BBQ Chicken Legs that's made on the grill.
Smoked Chicken Leg Quarters – finally, Taste of Artisan has this delicious looking smoked chicken leg recipe that can be seasoned with Cajun or Creole spices to add a kick, if you like.
LOCAL PRODUCER SPOTLIGHT – TAPPED MAPLE SYRUP
Small food producers are being hit hard by the effects of the corona virus pandemic, and we want to shine a light on some of the fabulous local food producers we work with! This week, we are featuring Tapped Maple Syrup, owned and operated by the Solin family in Northern Wisconsin.
The Solin family produces delicious, maple syrup from sustainably managed forests in Northern Wisconsin. In addition to their pure maple syrup, they create a variety of infused and barrel aged syrups that are delicious!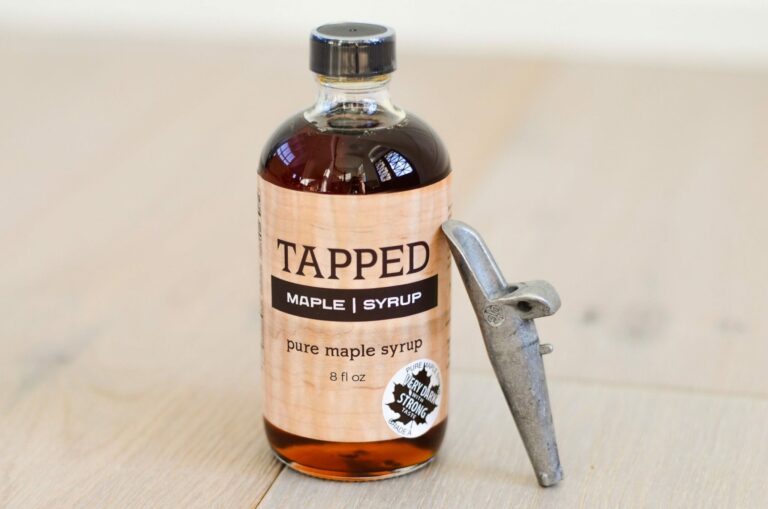 You know maple syrup is delicious on your pancakes and waffles, but it's also an excellent addition to grilling sauces, a delicious glaze for roasted veggies, and a fabulous addition to cocktails. 
Here's what we currently have available from Tapped:
Pure Maple Syrup – $7.99 for an 8 oz. jar.
Hibiscus Infused Maple Syrup – $7.99 for an 8 oz. jar…okay we know this sounds a bit weird, but it's really amazing, we promise. The fruity, floral note the hibiscus adds is awesome in yogurt, Old Fashioned cocktails, or on ice cream!
Cinnamon Infused Maple Syrup – $7.99 for an 8 oz jar. 
Whiskey Barrel Aged Maple Syrup – $11.99 for an 8 oz jar. 
These syrups are so delicious, and so versatile. We hope you will pick up a jar with your next order and try them for yourself!
Our new video series "Drink This With That" has quick and easy tips on wines that you can drink with your favorite dishes. This episode features Syrah with beef kabobs. We love this pairing because fruit and spice flavors in the Syrah (or Shiraz) is the perfect pairing with the beefy, spicy and smoky flavors of your kabobs!
For a complete meal on the grill, try this Beef and Potato Kabob recipe, and then pair with a bottle of Syrah. Or Shriaz.
Here are a few bottles you can try:
Barossa Ink Shiraz is a lovely Australian Shiraz with big red fruit flavors. If you like fruity and yummy, this is a a Shiraz for your next grilled meal – $11.99.
Yalumba Y Series Shiraz-Viognier has a little bit of Viognier (a white grape) mixed with the red Shiraz. This gives the wine a bit more aromatics and a beautiful combination of red berries and black pepper flavors – $11.99.
E. Guigal Cotes-du-Rhone is a classic French Syrah based blend (with Grenache and Mourvèdre) that is very food friendly and has dark fruit flavors, smoky notes, and black pepper – $14.99.
E. Guigal's Crozes-Hermitage is a 100% Syrah wine that has even more black pepper notes, plus layers upon layers of flavor – $24.99.