If you love wine and saving money, this bundle of wine and a subscription to The Wine Curmudgeon is perfect for you. Buying this bundle gets you 6 incredible bottles of wine AND a subscription to the highly regarded Wine Curmudgeon e-newsletter at a special discounted bundle price of $40 below the combined normal pricing! You'll not only have your wine shelf stocked for summer grill outs, but you'll know what wines to buy in the future.
After you purchase the bundle online, you'll pick up the wine at Lake Geneva Country Meats (sorry due to state law we can't ship) and you'll be digitally subscribed to The Wine Curmudgeon newsletter. If you want the newsletter to be emailed to a different email than you use to purchase the bundle, please put this in the notes when you checkout.
Sales for this bundle end on Saturday, June 27th, and we'll fill orders as they come and we have inventory available. Please do not come to pickup your order until you receive email notification that your order is ready to pick up. You will be added to the Wine Curmudgeon list on Monday, June 21st. Here are more details on what's in the bundle!
About The Wine Curmudgeon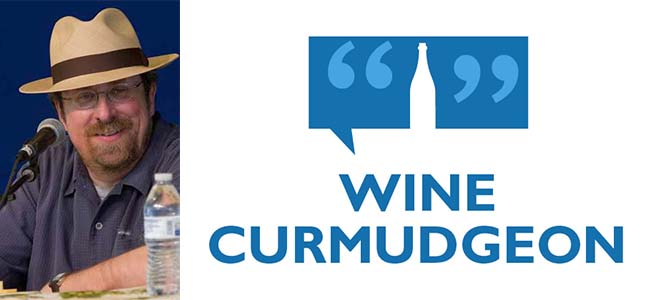 Jeff Siegel, an internationally known wine writer and award winning wine blogger has a simple philosophy: wine should be fun. He focuses on finding great value wines and sharing those wine picks and news with his readers. He's a friend of Lake Geneva Country Meats, and has appeared on our podcasts on numerous occasions. His Wine Curmudgeon newsletter comes out each Monday through Friday and includes notes focusing on cheap wine, behind-the-scenes wine industry secrets, weekly featured wines, Holiday roundups, a hugely popular annual $10 Wine Hall of Fame feature plus access to 13 years and more than 4,000 posts of Wine Curmudgeon history.
A subscription is normally $84 a year paid monthly, and you can learn more about the newsletter plus preview what you'll receive in your inbox by visiting The Wine Curmudgeon website.
About The Wine
Jeff & Nick have collaborated to pick 6 wines from some of our favorite value-focused producers. These wines are all perfect for summer grilling and are the type of wine you can expect to see featured in Jeff's newsletter. Here's what's in this bundle:
Mas Fi Brut Cava
A delightful Spanish sparkling wine, this wine has notes of white flowers and citrus on the nose, with fresh stone fruits and pleasant creamy flavors in the mouth. It's perfect to enjoy as a grill-side refresher, in a mimosa, or to pair with lighter dishes such as seafood or poultry.
$11.99 LGCM retail price.
Mont Gravet Rosé
This French rosé is one of my favorite summer patio pounders. The wine has lovely aromas of raspberry and blackberry and is full body and long on the palate. It's another wine that is wonderful to enjoy on a hot summer day, or to pair with seafood, fruits, and cheeses.
$8.99 LGCM retail price.
Sea Pearl Sauvignon Blanc
This New Zealand Sauvignon Blanc is the perfect wine for anyone who loves crisp, refreshing white wines. Light bodied and refreshing with typical Marlborough flavors of passion fruit, gooseberry, and grapefruit. A pleasing herbaceous thread leads to a long, lingering finish. We like to enjoy this wine is great with grilled lemon pepper chicken or flavorful seafood dishes.
$11.99 LGCM retail price.
Santa Julia Reserva Mountain Blend
A blend of Malbec and Cabernet Franc from a family in producer from Argentina, this is an excellent wine to make your "house red." Medium bodied with plum, cherry, jam, and vanilla notes and a rich, velvety smooth finish. This is a versatile wine to drink when you just need a glass of red wine or to pair with all sorts of beef dishes from burgers to steaks.
$12.99 LGCM retail price.
Carlos Serres Tempranillo Old Vines Rioja
A stunner of a Spanish red wine, this is a super introduction to the world of Rioja wines. Well structured and complex floral nose with dark fruits as well as vanilla spice. Complex, well-balanced while fresh and fruity, Carlos Serres works wonderfully with BBQ pork ribs or shoulder, as well as burgers and steaks!
$11.99 LGCM retail price.
Kin & Cascadia Cabernet Sauvignon
Whenever we sample this Washington State Cabernet, our customers love it, and I'm guessing you'll want to buy more of these once you try it too! Dark red in color, the bouquet of this beautiful wine has aromas of dark red fruits and even hints of chocolate. On the palate, it is elegant and balanced with lingering flavors of mocha and black cherry. Steaks love this wine, and this wine love steak!
$13.99 LGCM retail price.
Thanks for checking out this bundle (tax is even included in the price!) – we're excited for you to take advantage of this amazing deal and enjoy these great wines. Cheers!