This Christmas, enjoy the gift of good eating; enjoy all the meat from half a locally-raised pig!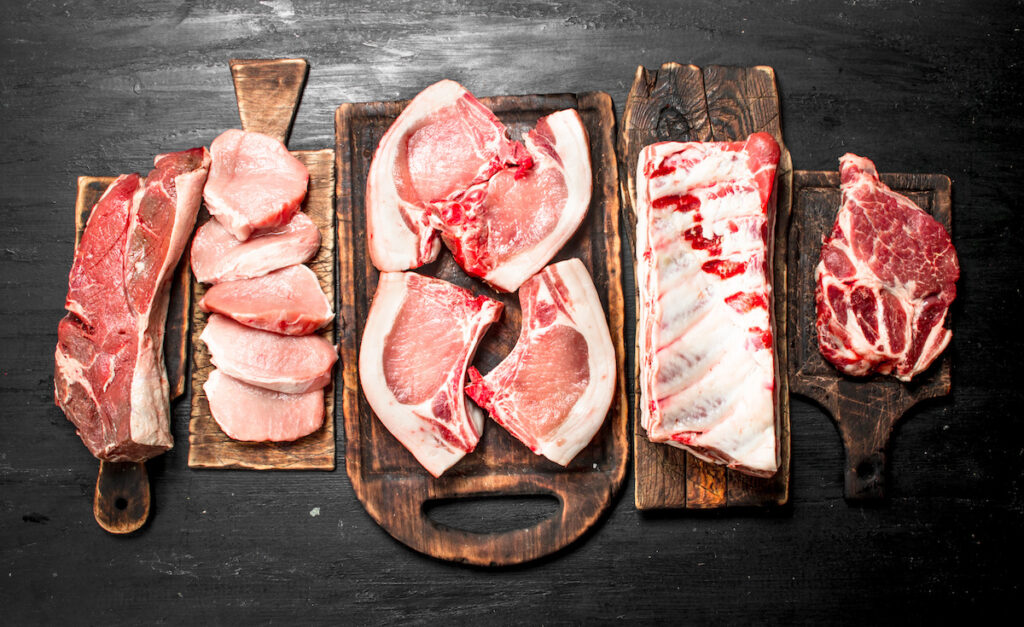 This online exclusive offer will be ready for your gift's recipient to pick up around the week of January 30th, 2023.
If you are giving this as a gift and would like us to notify someone other than yourself that the animal is ready for pickup, please note the recipient's name, phone number, and email address in the order notes on the checkout page. We will be sure to notify the gift's recipient that the meat is ready. 
We are offering this half pig special at a one set price, based on our 2023 prices. Due to the nature of this offer, all pigs will be cut standard, and there are no opportunities for customization. All orders must be placed before Friday, December 29th, and only 50 pigs are available, so order soon!
This price includes:
Purchasing the pig from a local farmer.
Processing the pig according to a standard, bone-in cutting card.
Curing & smoking your bacon and ham.
Making your trimmings into bulk pork sausage and bratwurst.
Your cuts will be double-wrapped in freezer paper, then boxed and frozen for you to pick up and take home. Here is an approximate inventory of what you will receive based on the 260-270# pigs we order:
1 Cured & Smoked Ham, about 14 pounds total, cut in half with 3 center slices removed.
6 pounds bacon
3 pounds Pork Spare Ribs
1 Pork Loin Roast, about 3 pounds
2 Pork Shoulder Roasts, about 3 pounds each
20 – 24 Bone-In Pork Chops, cut at 5/8″ each
6 Pork Steaks, cut at 5/8″ each
3# of bulk seasoned Pork Sausage
3# of Traditional Bratwursts
Pork Neck Bones
Quantities will vary based on the pig, but you will receive all the cuts from half a pig. Half a pig should fit in about 4 cubic feet of freezer space. You may purchase multiple halves if you like!
All orders must be picked up by Saturday, March 23, 2024 or the order will be donated to a local food pantry.