Celebrate Mardi Gras with a giant muffuletta sandwich made from scratch at Lake Geneva Country Meats!
This world-renowned sandwich originated in New Orleans and is a popular treat for Mardi Gras celebrations. Each loaded sandwich is approximately 8 inches round and will feed (in our approximation) four – six normal sized appetites. Of course, you may take this as a challenge and try to eat the entire sandwich yourself. Good luck!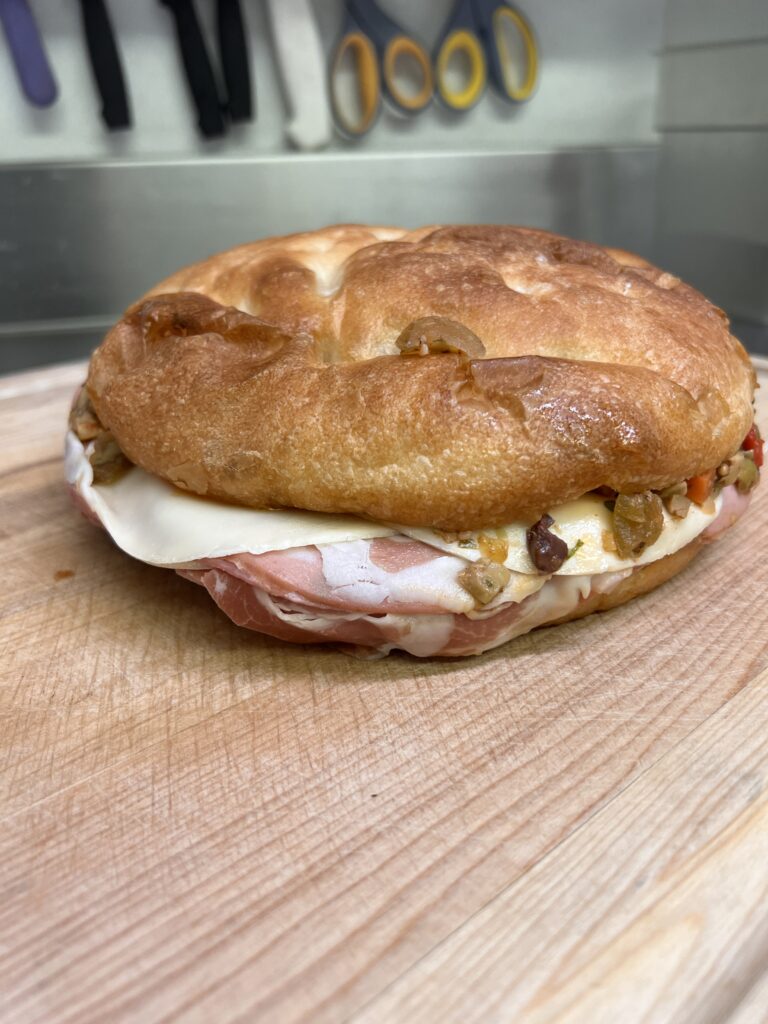 Here's what is on our version of the famous muffuletta:
House-made authentic Sicilian Schiacciata bread.
A delicious mix of olives, giardiniera, roasted red peppers, capers, oregano, garlic and more as the dressing on the sandwich.
Three types of delicious Italian-style meats: Genoa salami, mortadella, and prosciutto.
And finally, a double helping of provolone cheese!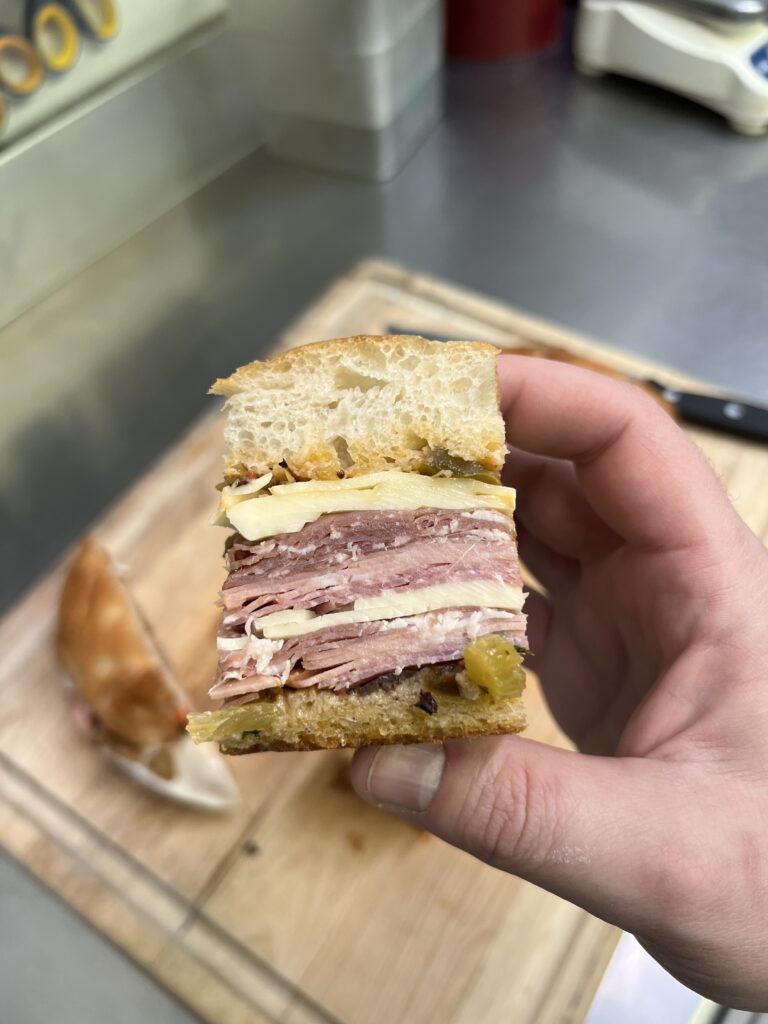 Each sandwich is $35 and we are asking you to pre-order by Thursday, February 9th so we can get everything we need to make these custom sandwiches from scratch. Sandwiches are available for pick up starting Friday, February 17th and ending on Fat Tuesday, February 21st.
To order, either call us at 262-248-3339 and select option 3, or use the online form below. You will pay when you pick up.
Sorry, we are no longer taking pre-orders for sandwiches. Thank you for your interest!
Happy Mardi Gras from Lake Geneva Country Meats!
*Each sandwich contains wheat, milk, and tree nuts and was exposed to soy in the cooking process.