It's the last week of Brat-Tober, hurry in to stock up while this sale lasts!
Welcome to Brat-Tober Fest, our annual celebration of sausage and German food and beer. This wonderful time of the year features savings on our fresh sausages, limited availability German sausage flavors, and special German products throughout the store. Check out everything we have available to help you get your German on!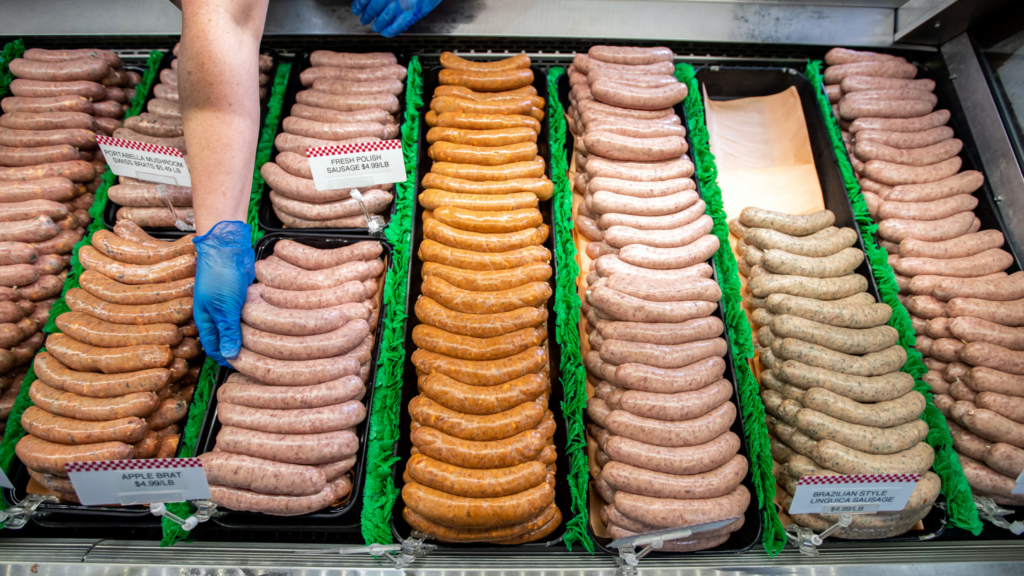 Our savings and special items start at our most well known products – brats and fresh sausages!
Save 15% on fresh & fresh frozen sausages (pork & beef as well as chicken) all Brat-Tober long!
In addition to these savings, we're planning on making special, limited availability Brat-Tober Sausages for you. Here's the lowdown on the special flavors:
CURRYWURST
Made only during Brat-Tober, this our take on a classic German street food. This pork and beef sausage is seasoned with our house-made curry ketchup sauce. It's a bit sweet, a bit spicy, and incredibly flavorful. If you've never tried our Currywurst, you need to try it while supplies last!
Fresh Wednesdays 9/20, 9/27 and 10/4!
Oktoberfest Beer Brats
Another Brat-Tober exclusive, this version of our beer brats is made to taste like fall! We use rich seasonings, garlic, and onion as well as Low Daily Brewing's Antler Oktoberfest beer to make this sausage taste like a brat that has been soaked in a beer bath to perfection. Make sure you pair these brats with a cold Antler!
Fresh Wednesdays 9/27 and 10/4!
More Special Brats
In addition to the Currywurst and Oktoberfest Beer Brats that we'll make each week, we're planning on making 3 flavors of authentic German sausages during Brat-Tober. Here's the schedule:
Bockwurst
Made from veal & pork, and seasoned with milk, eggs, and lots more, this is a smooth, rich sausage that is best served with German mustard on top!
Fresh Wednesday 9/20
Nurnburg sausage
These are fun sausages made in "fingerling" size and seasoned with a traditional German seasoning that brings out the rich pork flavor. Serve 3 in a bun with mustard!
Fresh Wednesday 9/27
Weisswurst
This 'white sausage' is made from pork and veal and seasoned generously with lemon, parsley and much for a delicate flavor. Don't grill – just simmer them in water.
Fresh Wednesday 10/4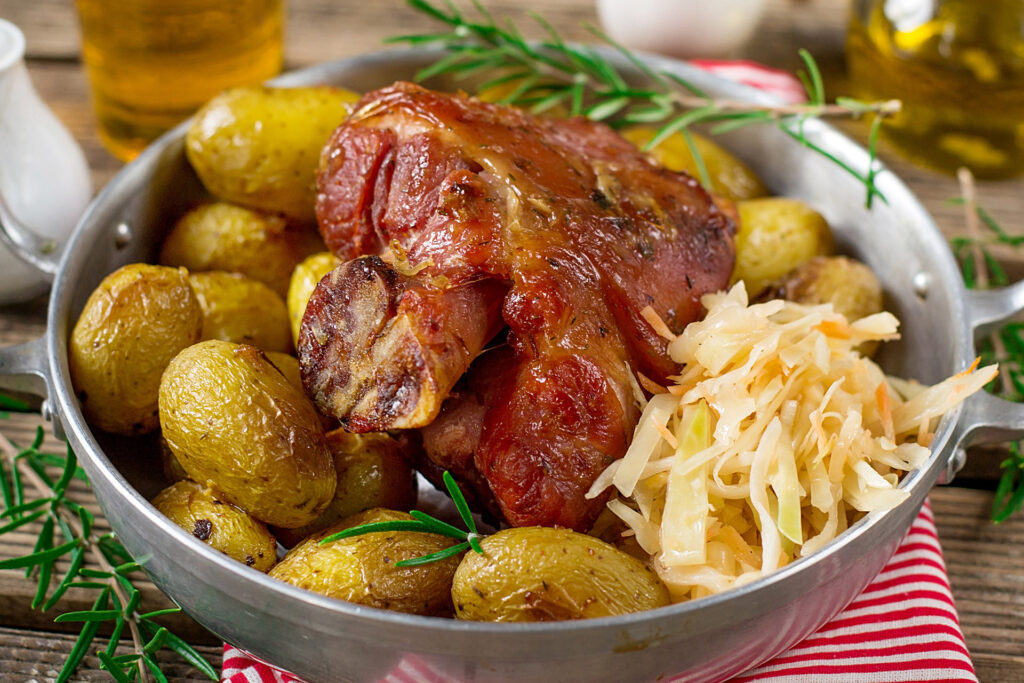 If you love cooking for the season, you need to try these German recipe ideas that we've put together for you to enjoy!
Terms & Conditions
Sales valid 9/20/23 - 10/10/23 while supplies last, in-store only. Items may not be further discounted.