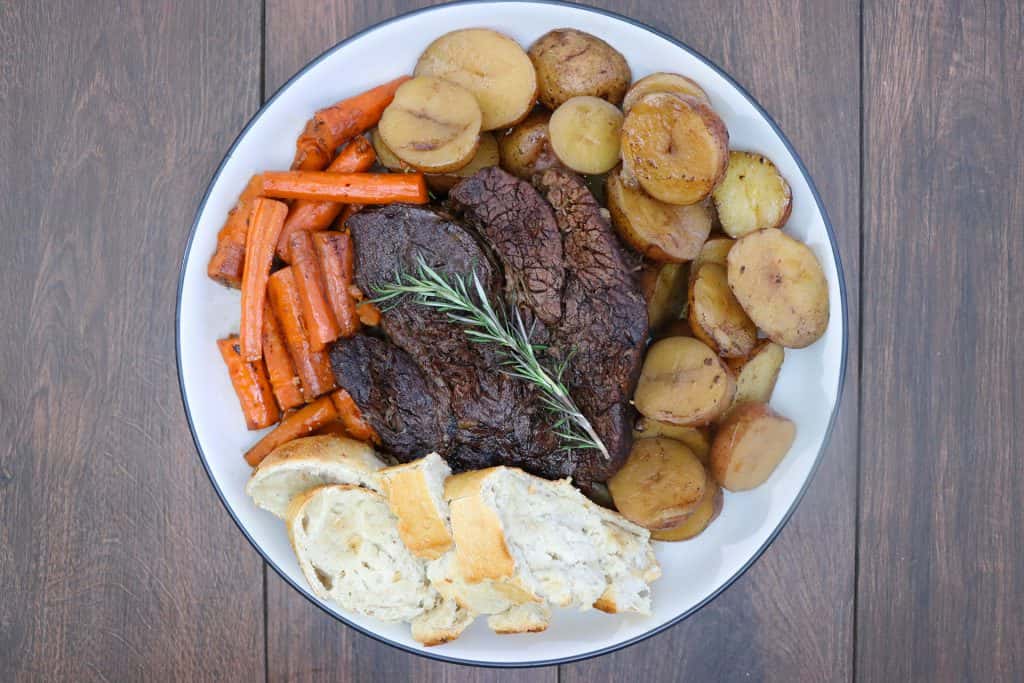 Load up your slow cookers!
Boneless chuck roasts are the perfect item for filling family meals. After a low and slow cook, the chuck roasts become tender, flavorful, and delicious. Whether you cook the chuck roast in a Dutch oven, roast it in your oven, or put it in a slow cooker to cook while you're at work, this is the cut to make a delicious pot roast!
Save $1 per pound on boneless chuck roasts – now $6.49 per pound after discount!
Boneless Chuck Roast Recipes
Badger Pro Start Culinary Education Collaboration
October is Pork Month and the Badger High School culinary education department is learning all about bratwursts. We've teamed up with the students to create a special bratwurst designed by the Pro Start program, and we're excited to share the results with you. Introducing our brand new…
PINEAPPLE & TACO SEASONED AL PASTOR BRATWURST
This pork & beef sausage has a hint of pineapple sweetness, just like the taco, and is seasoned with Al Pastor-style spices and roasted chilis. The peppers we use are not spicy peppers, just smoky and delicious, although there is a touch of heat to the brat. Try topping this sausage with chunks of pineapple, pickled red onion, and queso fresco.
Get your Al Pastor Bratwurst while supplies last and support Badger Pro Start – we'll be donating $2 per pound from these brats to the Pro Start team!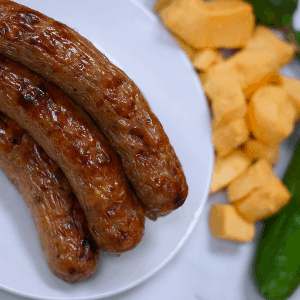 Limited Availability Bratwursts
In addition to our Badger Pro Start collaboration bratwurst, we have these two additional sausages fresh for you!
Hatch Chili Pepper & Cheese Curd Brats – one of our most popular flavors, these brats have roasty, moderately spicy Hatch chili peppers with ooey-gooey delicious Hill Valley Dairy cheese curds!
Seipp Beer Brats – we load up our pork & beef brats with delicious Seipp lager for a crisp beer flavor. Load them up with grilled onions and kraut and enjoy!
Both flavors available all week for $5.99 per pound while supplies last. Call 262-248-3339 option 3 to reserve yours now!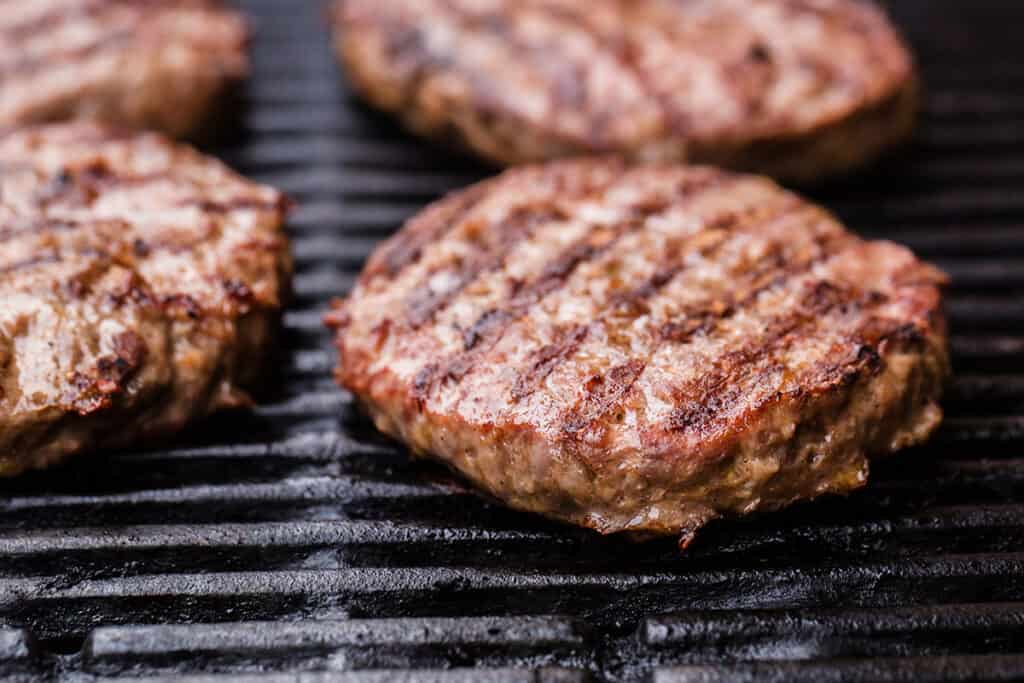 Gourmet Burgers Fresh
Our half pound gourmet burgers are back fresh this weekend! Blended from a mixture of brisket, chuck, sirloin, and tenderloin, our gourmet burgers are 80% lean, juicy, tender, and incredibly delicious. They'll make some of the best burgers you've ever had!
We'll have a limited batch of these burgers available on Friday for $7.99 per pound, so be sure to call 262-248-3339 option 3 to reserve ahead of time.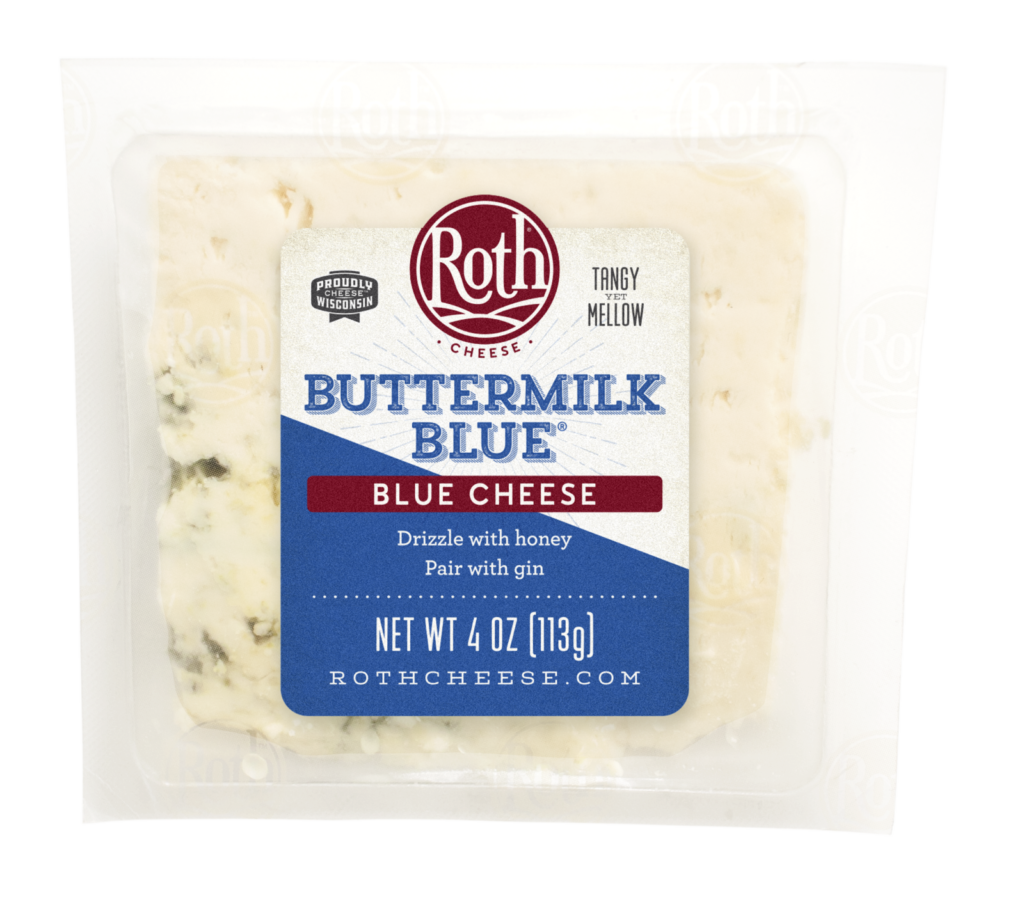 Roth Buttermilk Blue Cheese
Roth Buttermilk Blue cheese is craft with Wisconsin milk and aged for 2+ months to achieve a creamy taste and texture. It's tangy, yet mellow, perfect for cooking or serving on a cheeseboard. Try using this cheese for:
Drizzling with honey and snacking.
Crumbling over a salad, roasted vegetables, steaks, or burgers.
Making a blue cheese dip for gameday!
On sale for $3.39 per package – 15% savings!
Recipes from this week's meal plan!
Sale Terms
Valid 10/20/21 - 10/26/21 in-store only while supplies last. Limited supplies available. LGCM may change details or terms.