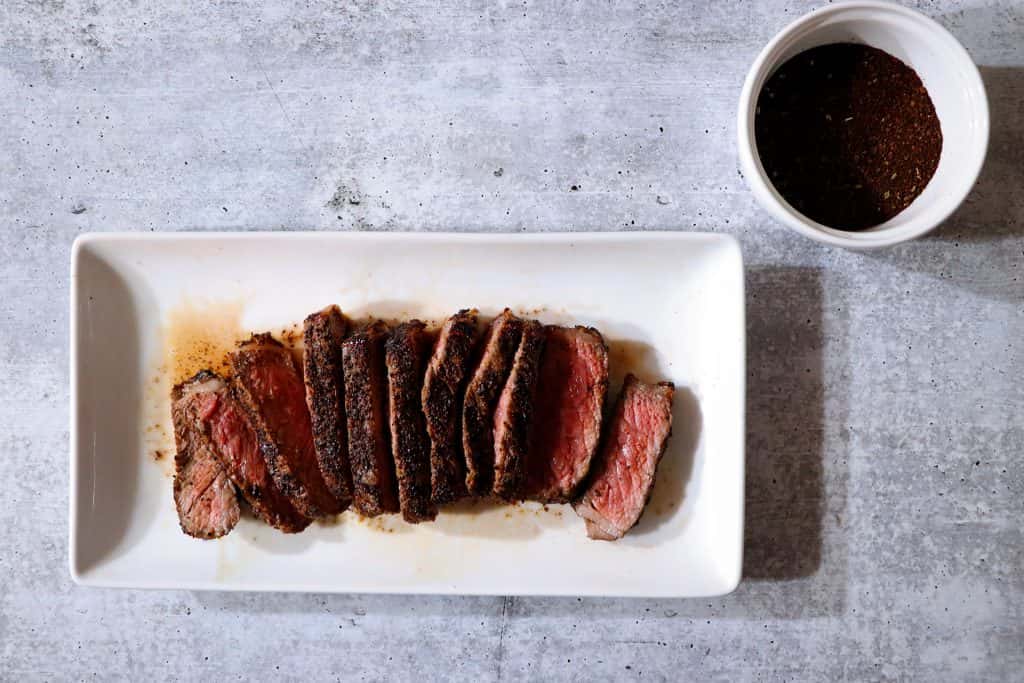 Lean, flavorful and delicious in your belly!
It's prime summer grilling season, and we think it's time for you to enjoy a steak or two on your grill
This week, New York Strip Steaks are on sale for $15.99 per pound – 15% savings over normal pricing.
These popular steaks are the perfect combination of lean beef nutrition with great flavor and excellent tenderness. They do great on the grill, or can be cooked in a cast-iron skillet to achieve an incredible sear on the outside.
We're stocking the store full of delicious special items, so keep reading to see more specials, limited availability items, as well as recipe ideas to make delicious New York Strip Steak meals!
Strip steaks are perfectly delicious when they're seasoned with our Ultimate Steak and Roast Rub and then cooked to medium rare on your preferred cooking surface. However, adding a topping or sauce can make your steak so much more fun, even if it's not necessary! Here are some of our favorite recipe ideas to make your Strip Steak just a little more fun:
Special Items
Extra special cuts of meat available starting Friday morning – while supplies last!
Dry Aged USDA Prime T-Bone & Porterhouse Steaks
If the Dad in your life is a steak lover, these are some of the best possible steaks for him to enjoy. Juicy USDA Prime Ribeye Steaks that have been dry aged for 21 days to peak tenderness and flavor. 
Supplies are limited, so if you want to enjoy these incredible steaks, give us a call at 262-248-3339 option 3 to reserve your today!
Dry Aged USDA Prime T-Bone Steaks: $20.99 per pound
Dry Aged USDA Prime Porterhouse Steaks: $22.99 per pound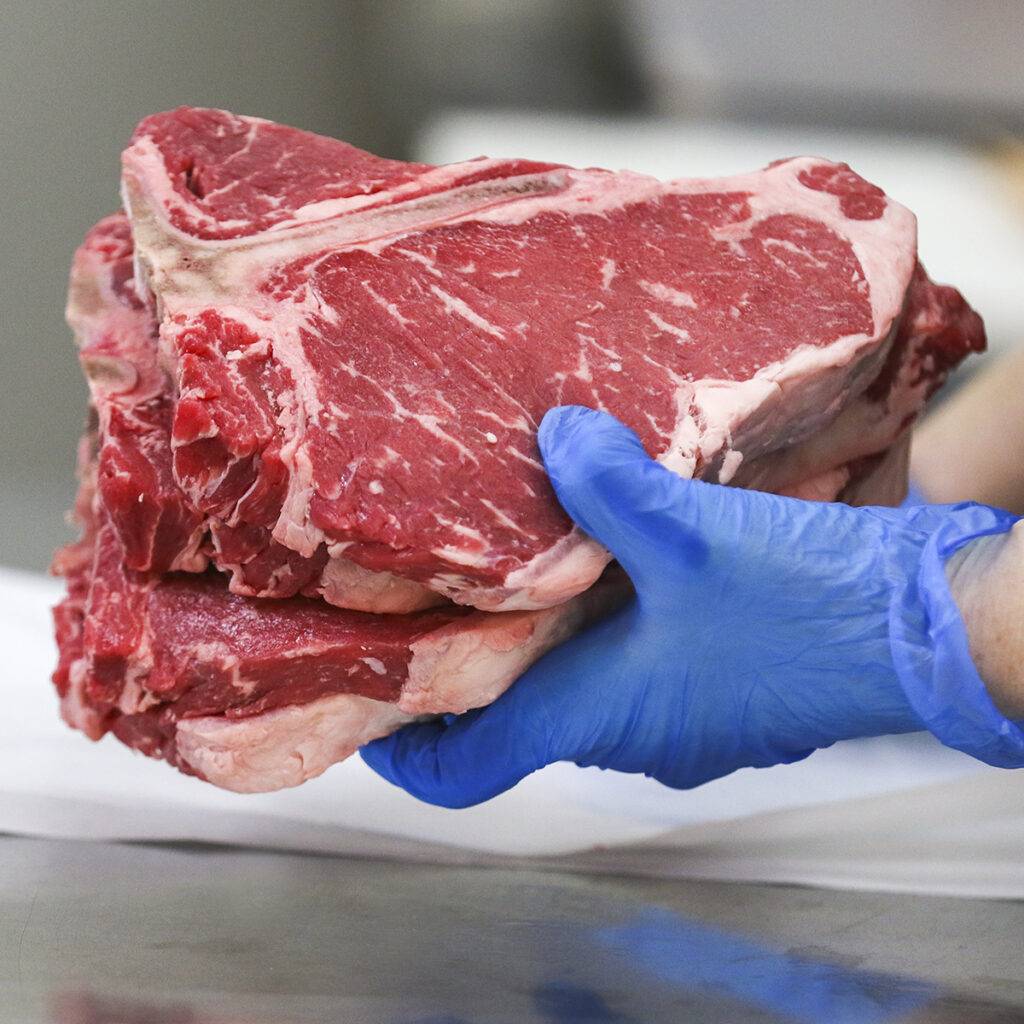 Gourmet Burgers
These awesome half pound burgers are always a hit! 
The 80% lean blend of brisket, chuck, sirloin, and tenderloin produces a uniquely rich flavor that has made devoted followers of many of our customers.
Make sure you grab yours while supplies last!
Gourmet Burgers: $6.99 per pound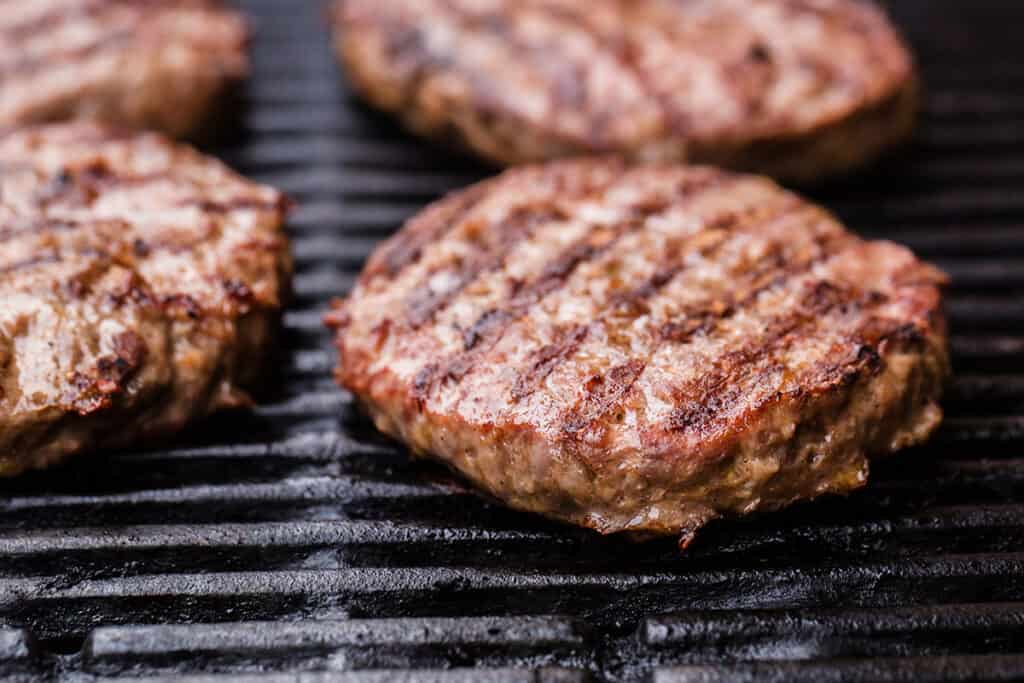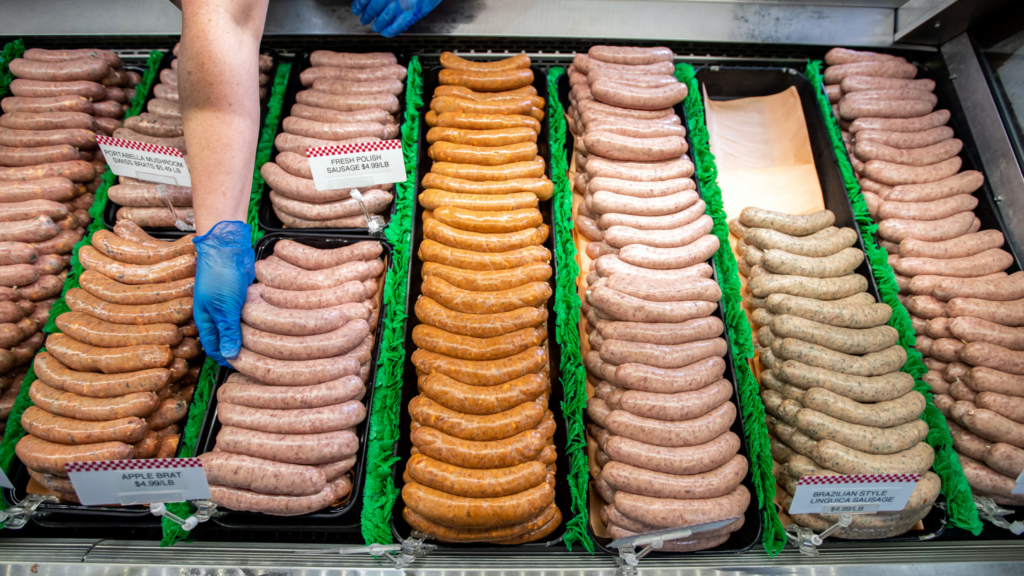 Here's what you can find fresh in our case this week – quantities are limited, so if you see something you want, please give us a call at 262-248-3339 option 3 to reserve your favorites!
Apple Brats
Cheddar & Green Pepper Brats
Cherry Brats
Chicken Cordon Bleu Brats
Chicken Cranberry & Rice Brats
Filipino Longanisa Sausage
Green Chili Chorizo
Hot Italian Sausage
Hungarian Sausage
Onion & Garlic Brats
Portabella Mushroom & Swiss Cheese Brats
Pizza Brats
Traditional Bratwursts
Wisconsin Three Cheese Brats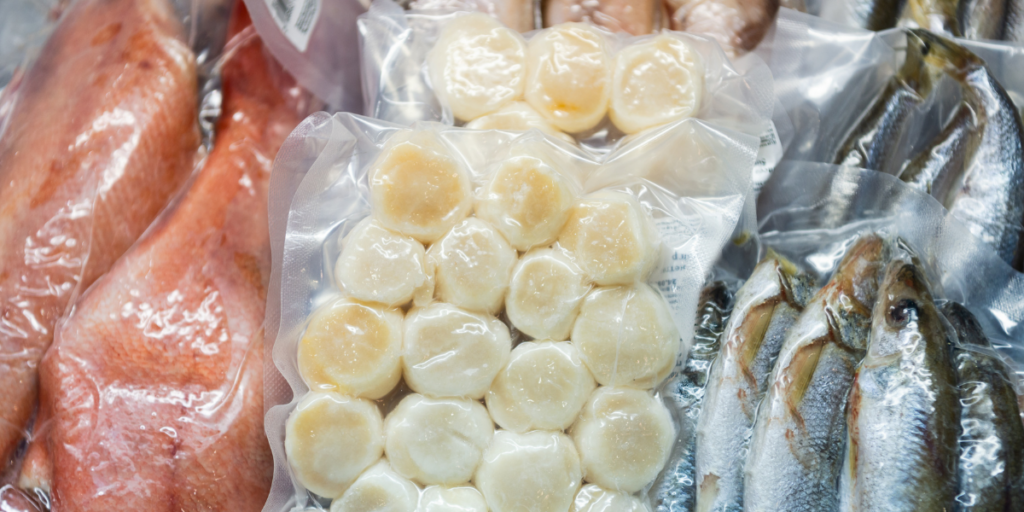 You know we have incredible quality meats, but did you know we're also your spot to get quality frozen and fresh seafood? See what we're featuring this week.
PS – if you're looking for fresh seafood that isn't listed here, give us a call at 262-248-3339 to ask about special ordering. We're often able to get exactly what you want at a great price!
Fresh Shrimp
We're happy to offer fresh Oishii Shrimp from Thailand. These jumbo sized (13 – 15 ct.) shrimp are sustainably raised and processed to create a clean, fresh tasting shrimp.
Fresh Friday – Sunday while supplies last for $19.99 per pound.
Fresh Salmon
Heart healthy and delicious, salmon is one of our best selling seafood items. This weekend, we have Chilean-raised Atlantic Salmon available fresh for you to grill, sauté, or bake – whatever your like!
Available for $15.99 per pound – about $6 per 6 oz. piece.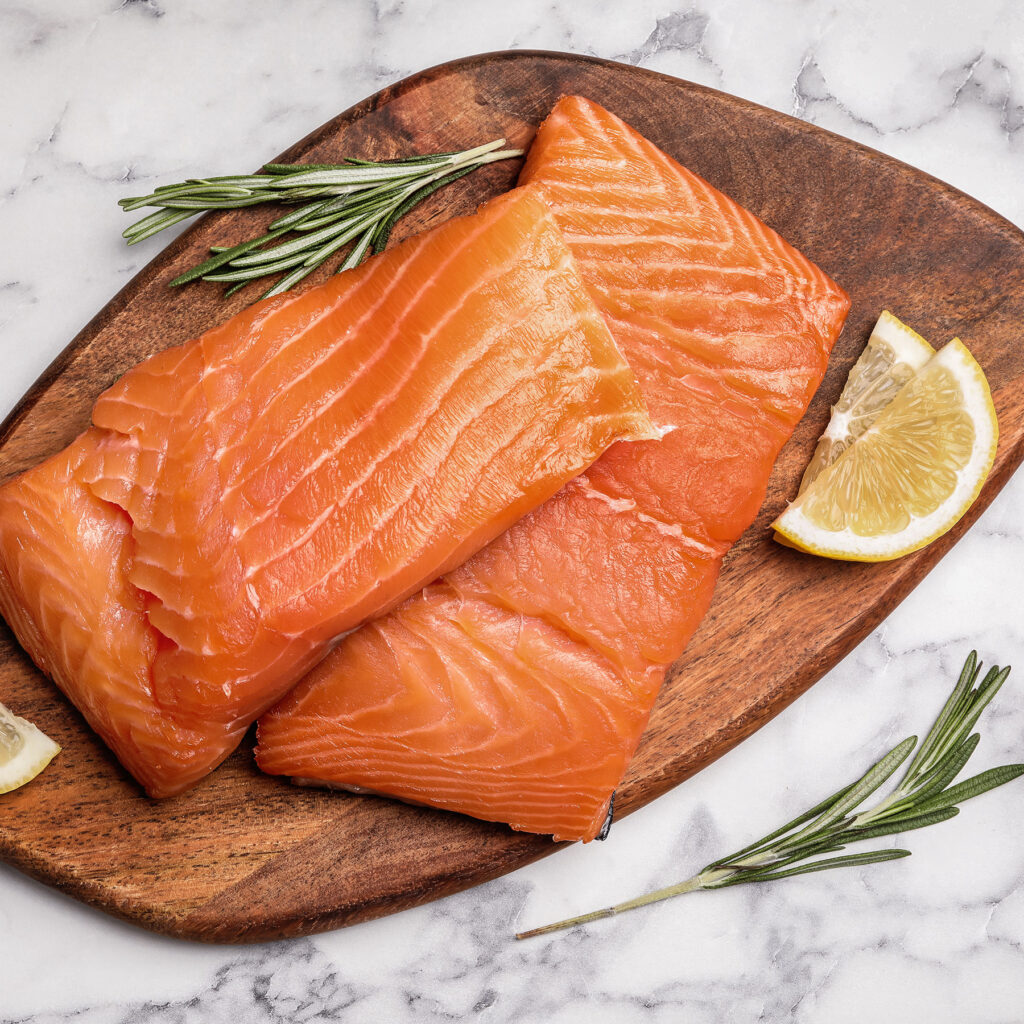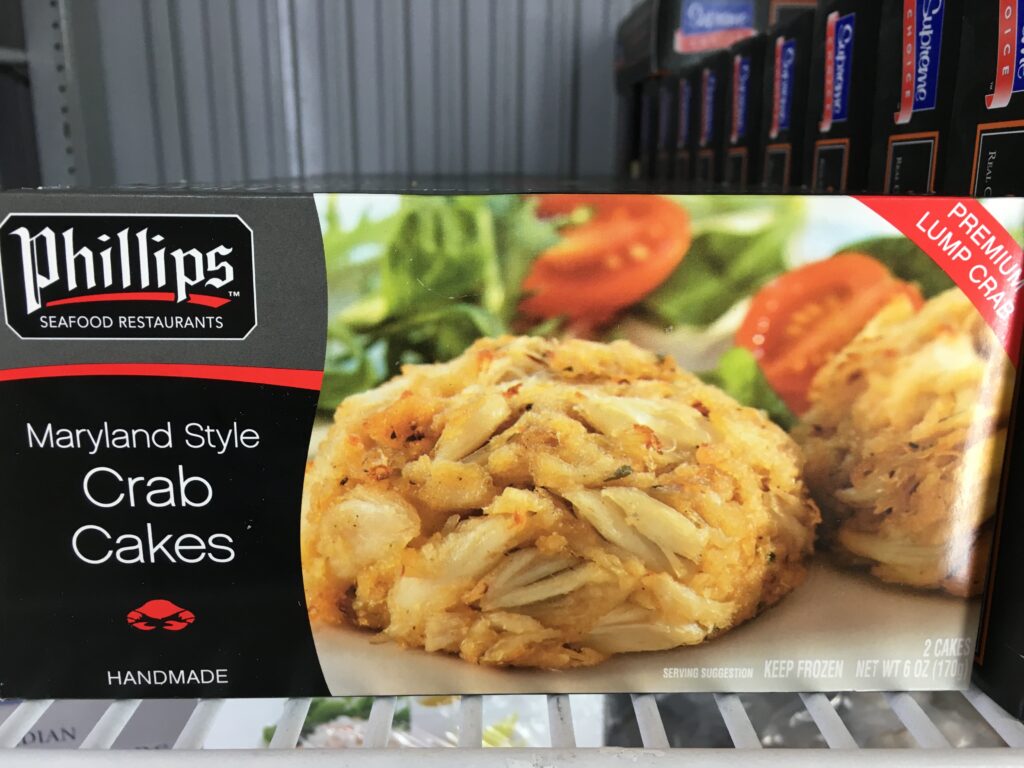 Phillips Crab Cakes
These Maryland Sytle Crab Cakes aer packed full of premium, wild-caught crab meat in a creamy base of mayonnaise, breadcrumbs and Worcestershire sauce. Tangy mustard, zesty lemon and our own exclusive blend of seafood seasonings add rich, Maryland-style flavor to these hand-crafted cakes.
They're perfect to enjoy this summer out on the patio and easy to sauté or bake.
On sale for $10.49 per package – $2.50 savings.
DELI & PRODUCE SALES & SPECIALS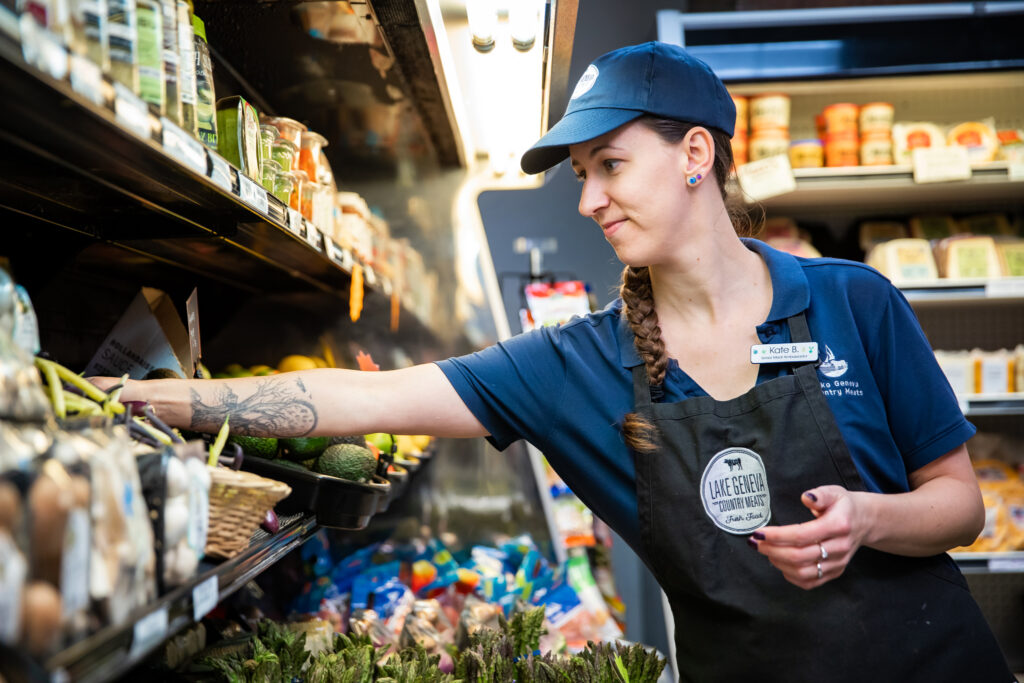 Salemville Gorgonzola Cheese
Salemville® Gorgonzola Cheese gained widespread fame by winning "Best American-Made Blue Cheese" at the World Championship Cheese Contest in 2000. This rBGH-free blue cheese is savory and slightly piquant with a rich, earthy flavor. Its creamy texture and beautiful, consistent veining make it the perfect addition to a fruit-based cheese plate. Melt on hamburgers or stir into mashed potatoes and you're sure to have a crowd-pleaser!
Serving Suggestions:
Add to pasta, risotto or mashed potatoes
Serve with pears, apples, apricots, walnuts or cashews
Melt on hamburgers, fish or poultry
Blend into dressings
Perfect in a salad with pears and light vinaigrette
On sale for $3.39 per package.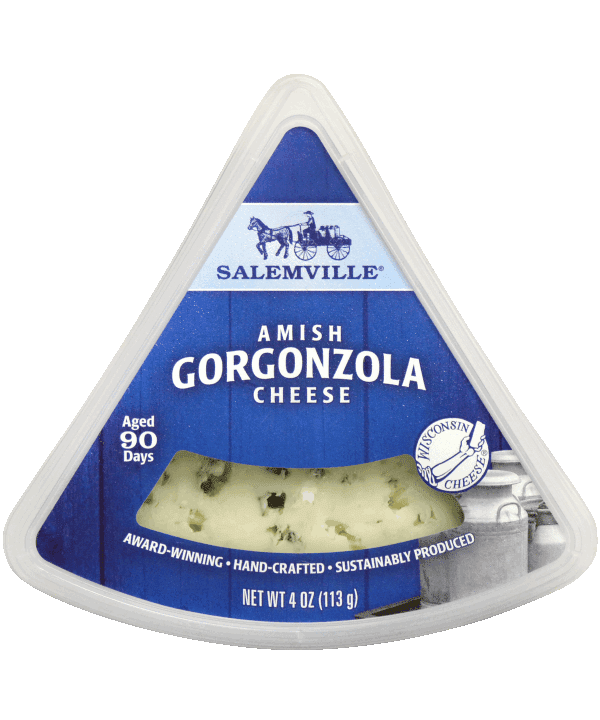 Produce Specials
1# containers of Strawberries – now $2.50 each.
Red Seedless Grapes- now $1.99 per pound.
Pint containers of Grape Tomatoes – now $2.00 each.
6 oz. containers of Raspberries – now $2.00 each.
California Quinoa Salad – now $7.49 per pound in the deli.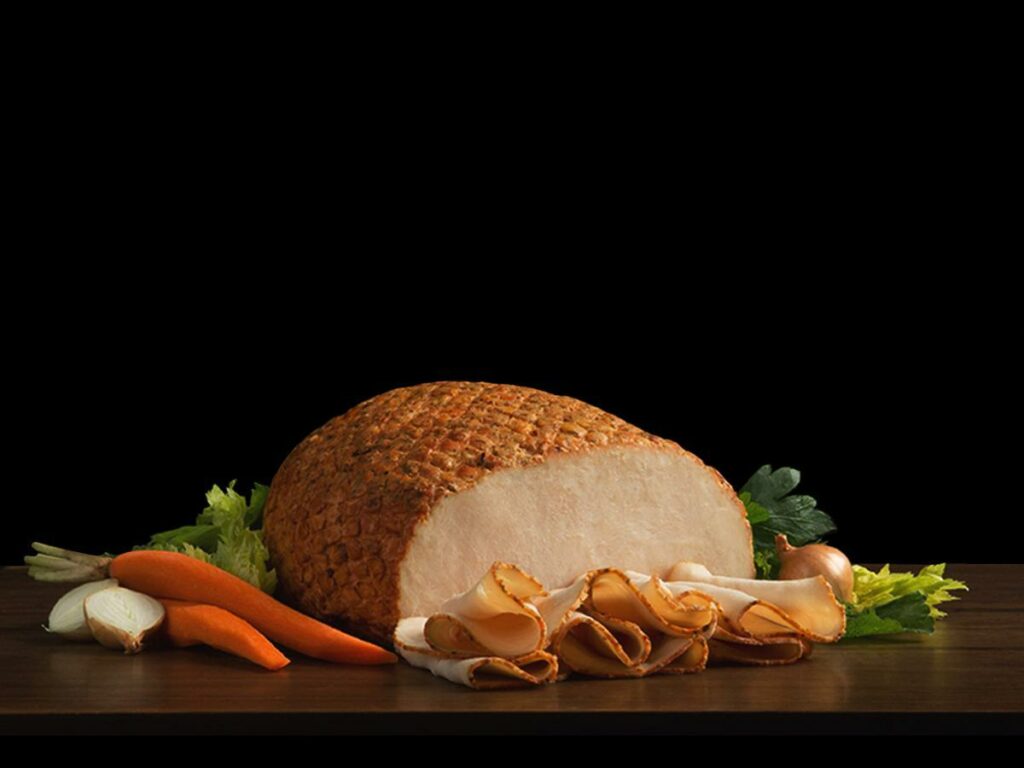 Boar's Head Everroast Chicken Breast
Slow roasted for homestyle flavor, Boar's Head EverRoast Chicken Breast is expertly seasoned with a traditional mirepoix of carrots, celery, onions and a medley of spices making each delicious slice simply the best roast chicken — ever.
Sale priced at $7.99 per pound.
Potato Pull Apart Rolls
Our house made potato pull apart rolls are flaky, delicious, and the perfect as a side dish for your next meal, or as the bun for slices of our award winning ham!
$3 per half dozen – fresh Saturday morning.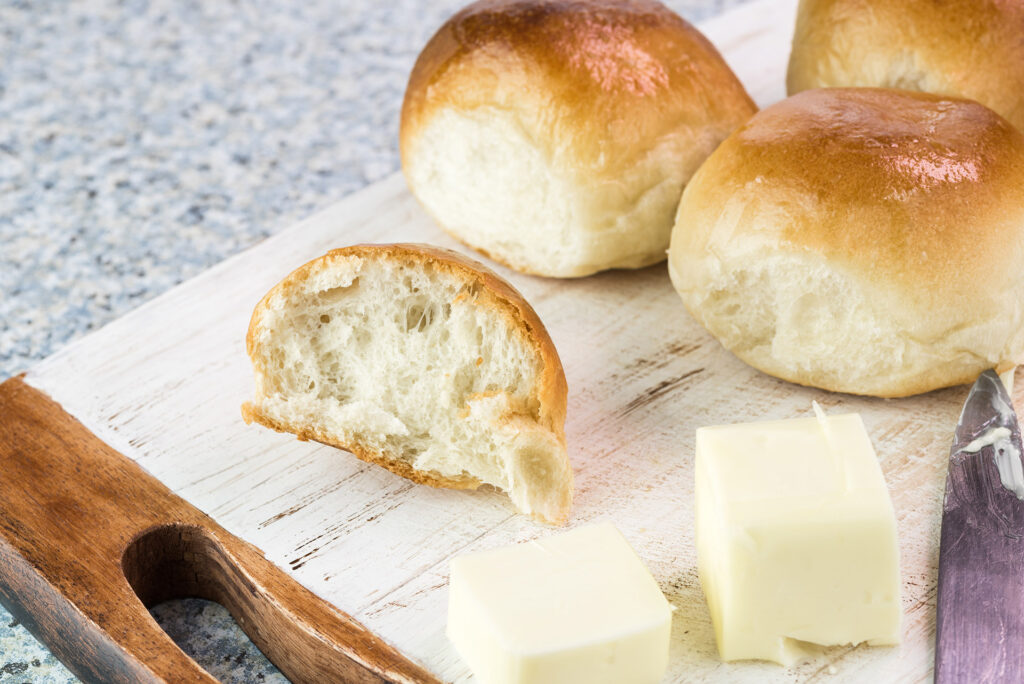 Terms and Conditions
Sales valid 6/22/22 - 6/28/22 in-store only while supplies last. Items may not be further discounted, and supplies are limited.