I am often asked for recommendations on ideas for grilling gifts (other than a LGCM gift card) to give to friends and family. This post shares the complete list of my favorite grilling gifts in one convenient list.
Whether you're looking for a gift for Father's Day, a birthday, an anniversary, a graduation, housewarming gift, or any other occasion, this is the list you need to pick out a gift that's sure to be appreciated.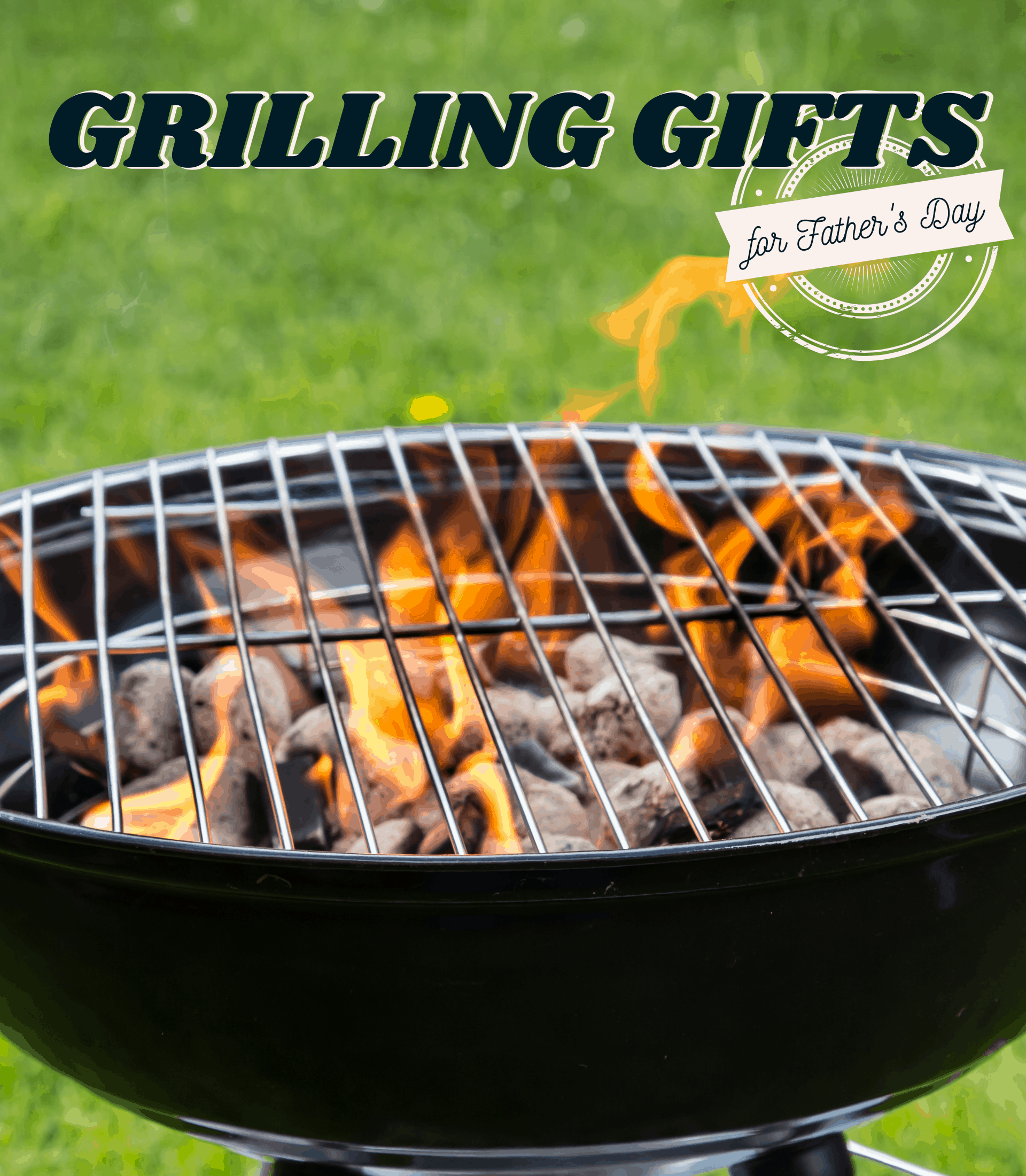 On the list you'll find something for everyone from a beginning griller that doesn't even have their own grill yet to a master griller that is looking for the newest toy to perfect their food. I also have included suggestions at a variety of price points so no matter what your budget is, you're sure to find a helpful suggestion on this list. We have four categories of items on this list:
Grills
Grill Accessories
Grill Supplies
Grilling Cook Books
These are products I either own myself or have used and can attest to their quality and usefulness. I don't like to recommend products that I don't stand behind, so all of these grilling gifts bear the Nick stamp of approval. I wouldn't necessarily say I'm a "master" griller, but I have cooked on enough different types of grills to know a quality grill when I see one. I also routinely cook for this website so I know what products make food taste better and cooking easier. I'm not throwing anything on this list to be snobby, just real products that work for every day life!
We included links to purchase most of these grilling gifts on Amazon for your ease and convenience. If you use our link to make a purchase, we'll earn a small commission, which we do appreciate. However, we also fully support you buying these products from independent local stores. Some of our favorite places in our local area to buy grilling gifts include:
Most importantly, let's not forget the BEST part about giving grilling gifts…you'll probably get to enjoy some delicious food as a thank you for the gift. It's a win-win type of situation!
Cheers!
Nick
Grills
Best Entry Level Grill – Weber Smokey Joe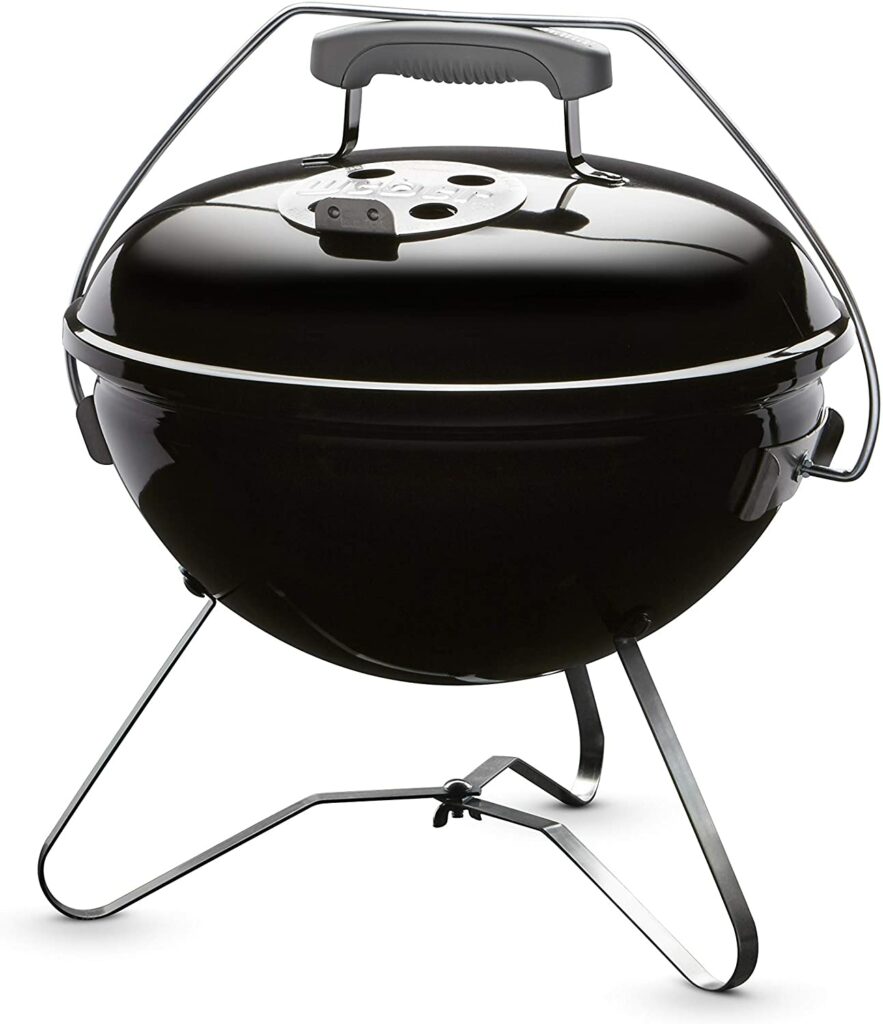 I have owned several Weber Smokey Joe grills and they get used heavily. They're affordable, portable, and don't take up a lot of space. These are a great gift for someone that has their first apartment or house and only has a small grilling area, or a great gift for someone that does a lot of tailgating or camping! Even though they have a small size, they're still built with quality, and can grill enough burgers, sausages, steaks, or kabobs to feed a small gathering.
Best Everyday Charcoal Grill – Weber Original Kettle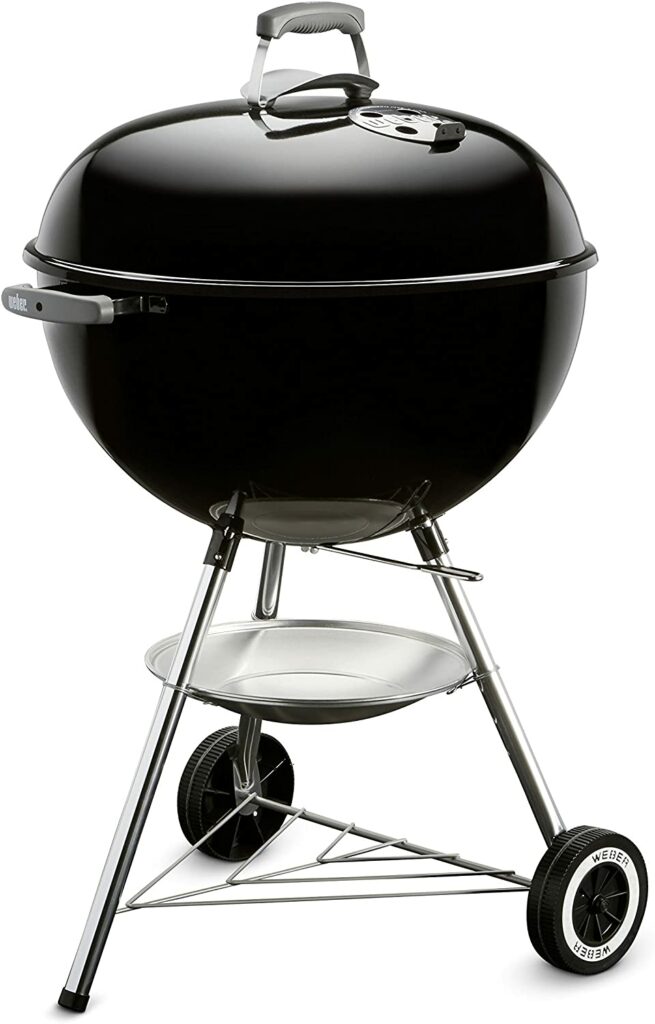 If you love cooking on charcoal and don't want to break the bank, I have to recommend the Weber Original Kettle Charcoal Grill. Weber makes quality products that will last you longer than a more generic brand. This grill is easy to operate, lets you do two zone cooking, smoking, direct cooking, and all sorts of grilling techniques. The 22 inch size is also perfect to feed a small – medium gathering. If someone just got a new house, this is the perfect grill to give them to start hosting backyard barbecues. A premium version is also available with more precise heat control – I suggest this version as gift grilling gift for someone who is starting to get more serious about the craft!
Best Gas Grills – Weber Spirit or Weber Genesis Grills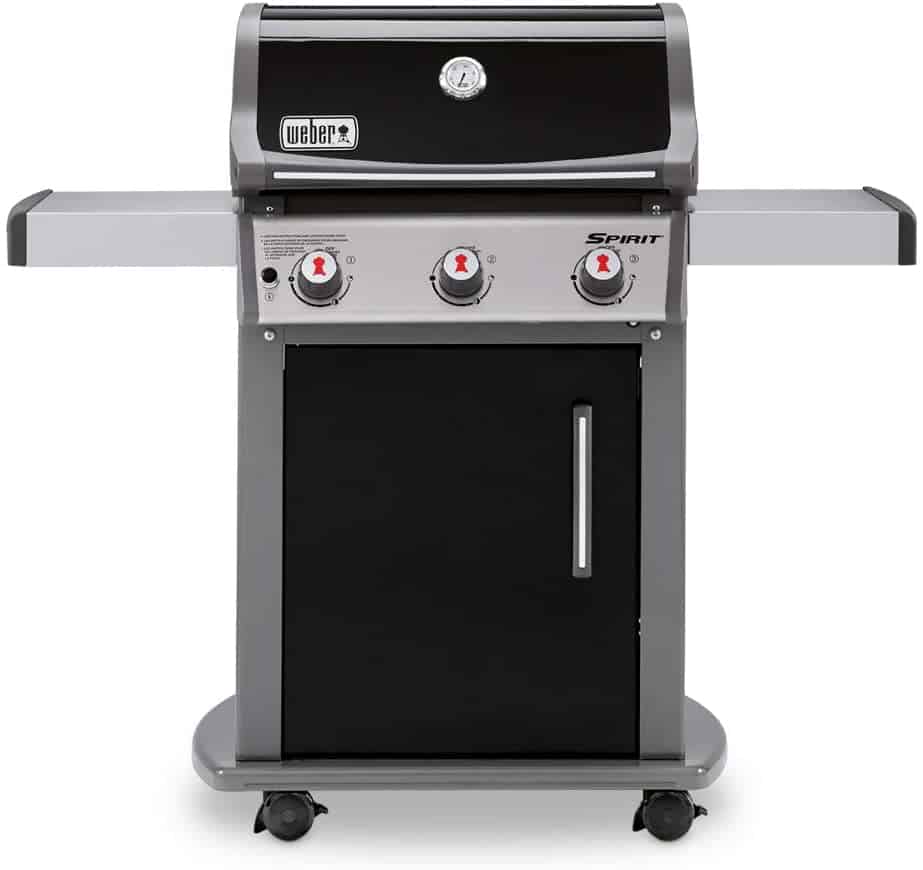 If you want to give a serious grill that's easy to use, will feed a group, and last a long time, I have to once again recommend Weber grills as the best gas grills widely available. This is a super Father's Day present or a great way to encourage larger backyard barbecues! They cost more money than the generic name grills, but they are of a significantly better quality and will not rust out as fast. Additionally, features such as tapered burners and thicker gauge metal allow for more even cooking and better heat retention. I threw out 2 less expensive gas grills before I finally bought a Weber gas grill and I've been happy ever since.
The Spirit grills are less money than the Genesis grills and are a notch below the Genesis in features. If you grill less frequently and keep the grill inside when you're not using it, the Spirit will probably be okay for you. If you are a heavy griller, I strongly suggest upgrading to the Genesis. I recommend buying no fewer than three burners for your grill. It's important to have separate cooking zones to reach the best possible cooking outcomes, and three burners allow for this more easily than two burners. I personally own a Weber Genesis II E-310 and I love it. It's super easy to use, turns out consistently high quality food, and is very durable.
Weber Spirit 3-Burner: $619 on Amazon
Weber Genesis 3-Burner: $899 on Amazon
Nick's Favorite "Grill"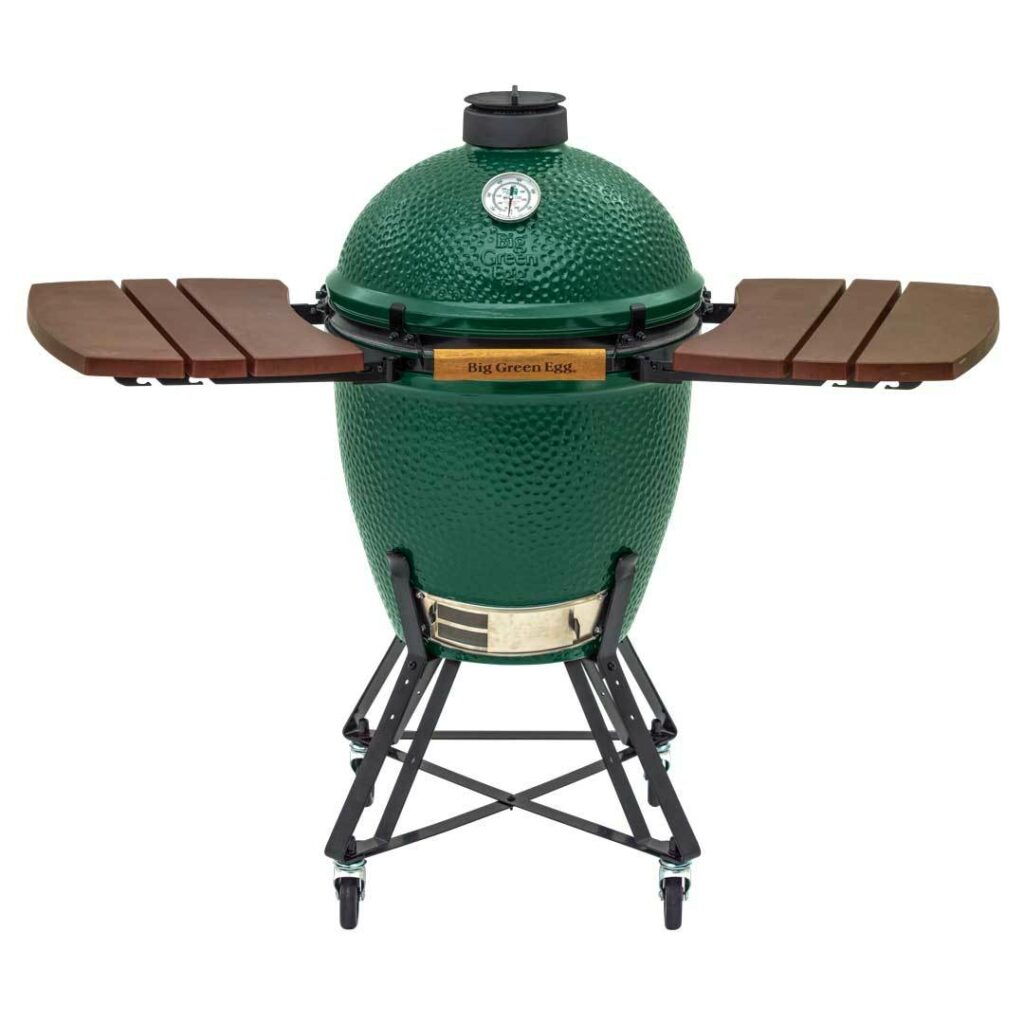 This one is not an everyday gift, but if you have the money to spend and REALLY love grilling and smoking, I highly recommend a Big Green Egg. I have owned one for many years and it turns out consistently amazing food time after time. This charcoal fired kamado-style cooker is unique and takes a bit of time to get used to cooking on, but it has a few advantages that help turn out incredible food. First, the ceramic lining retains moisture better than metal which leads to juicier food, and second, the egg shape promotes natural convection for even cooking and more charcoal flavor distribution.
I own a large size Big Green Egg and it has made countless racks of ribs, many briskets, as well as burgers, brats, chicken breasts, reverse seared steaks, and all sorts of "normal food." I've also made pizza, baked bread, and even cooked a whole beef head for tacos. I love it just a little bit less than my wife, and she may love it more than me!
The Big Green Egg is expensive and takes time to learn. However, if you have someone in your life that really truly loves grilling and smoking foods, this is a gift that cannot be beat. Maybe buy it for yourself. You're worth it!
Prices vary – find an independent dealer to buy yours.
Grilling Accessories
If you're looking for more affordable grilling gifts to give, these accessories are a lot less expensive than purchasing an entire grill! This list of accessories are all items that I use frequently. They help keep my grill operating at peak efficiency and also help me turn out incredible food!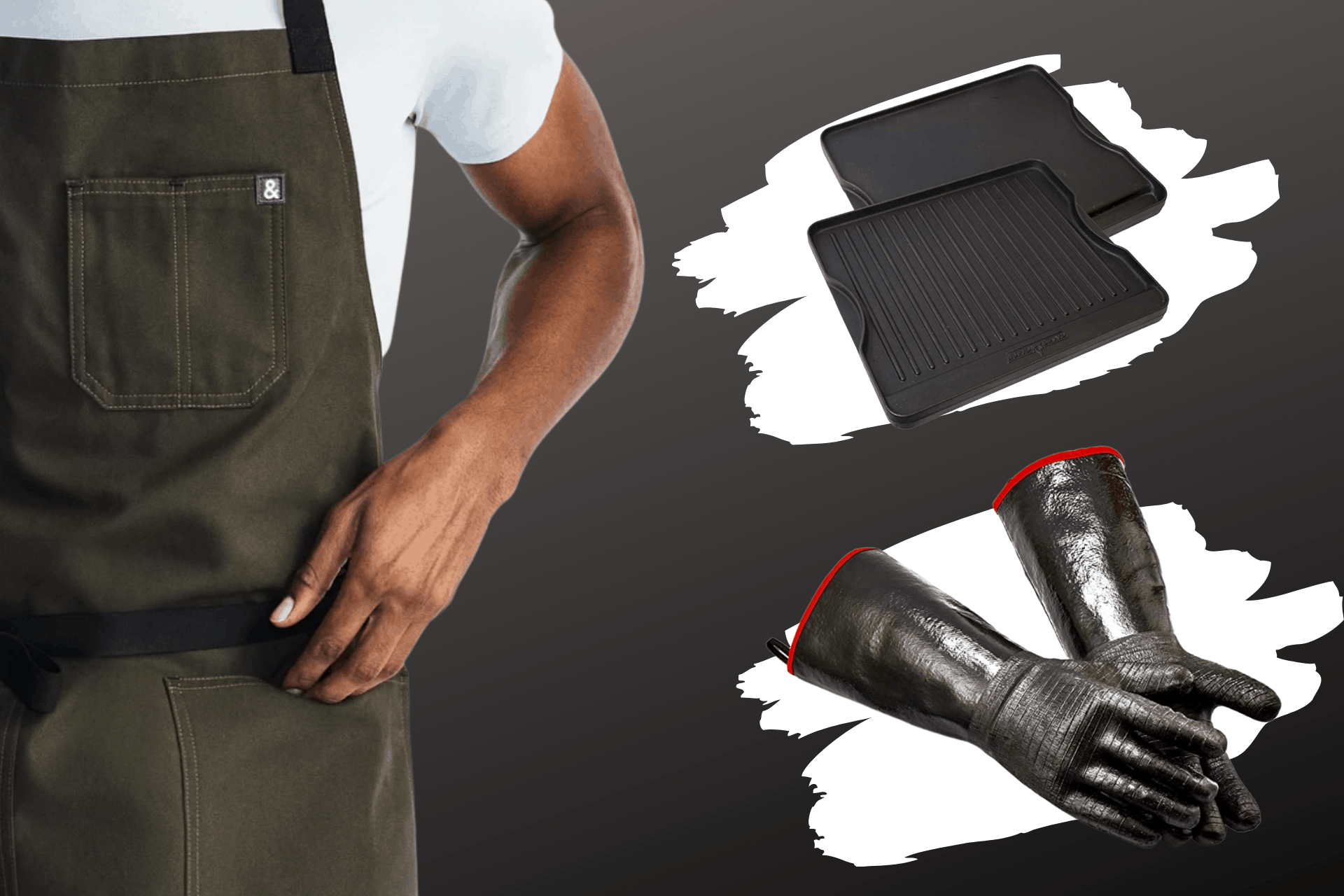 Necessary Grilling Supplies
If you want to give grilling gifts that will keep your favorite backyard cook going, these supplies will do the trick. They're a great way to say "thanks for hosting the awesome party!"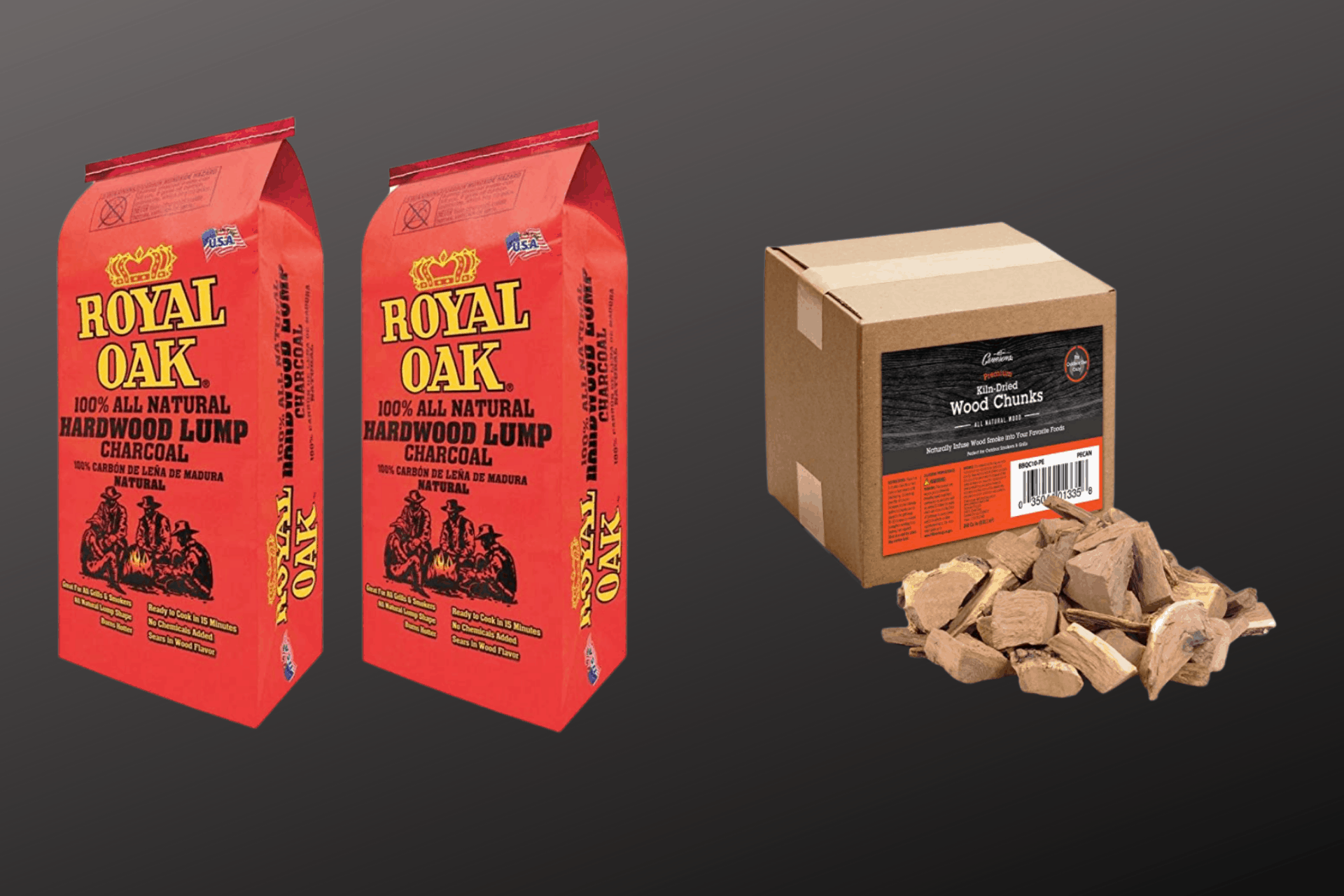 Royal Oak Lump Charcoal – I strongly believe in using lump charcoal rather than briquettes. Lump (actual wood cooked into charcoal instead of pressed leftovers) burns longer than briquettes and also imparts a cleaner flavor to your food. I only cook on lump charcoal. My favorite brands are Royal Oak, Big Green Egg, Kamado Joe, and Cowboy (we sell this at LGCM). You may want to buy this in a physical store to avoid breakage, but if you want it shipped use this link! Note – lump charcoal is currently hard to find online. Check out your local stores!
Wood Chunks – I use un-soaked wood chunks for smoking, not wood chips because chunks burn at a better (slower, more even) rate for smoking than chips. I use two types of wood depending on what I'm smoking…

Pecan Wood Chunks for poultry and pork. Pecan will add a slightly sweet but still smoky flavor without being overpowering. $29.95 for 10# on Amazon.
Oak Wood Chunks for beef. I use oak for smoking brisket. Why? It's what the Texans do, of course. It burns for a long time, and only imparts "smoke" to the meat, which is perfect for brisket. $29.95 for 10# on Amazon.
Cookbooks That Make for Great Grilling Gifts
No one is born an amazing griller – we all have to learn how to get to the level of master griller Learning from trial and error is great, but reading a cookbook or two will help cut the journey's time and give you ideas on how to improve technique and turn out delicious food. Here are a few cookbooks that I use and I think make grilling gifts. These books are an easy gift to anyone you know that loves grilling…or maybe give one to someone that you think could use some help getting better!!!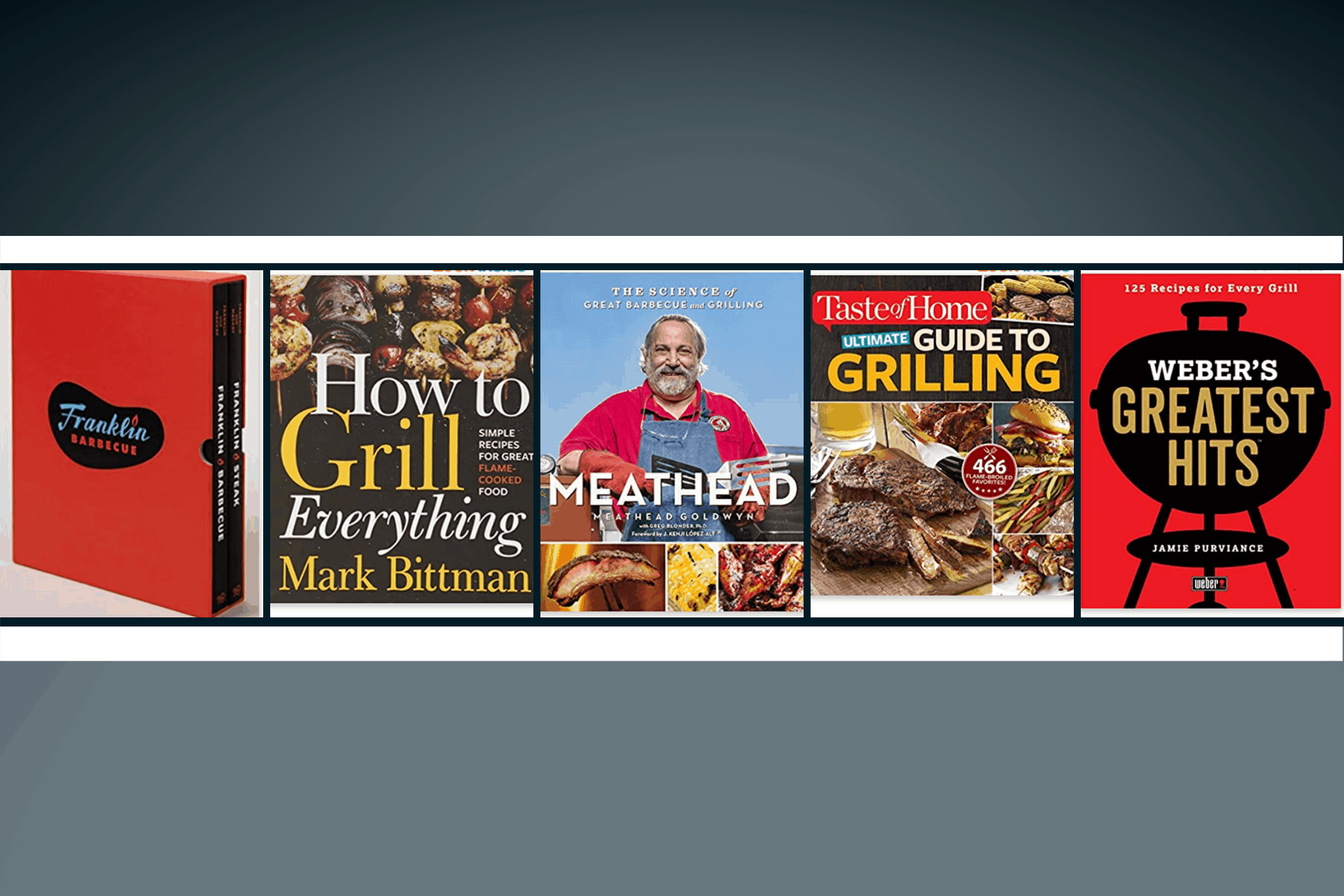 If you're looking for a Father's Day gift that any Dad would be happy to get, try a grilling gift.  You can't go wrong with an apron or cookbook and you can even impress your Dad with your grilling knowledge and shop this post for the ultimate guide to grilling gifts.
And remember, if you run out of ideas – a Lake Geneva Country Meats gift certificate will always be appreciated!
Images from Amazon.com and biggreenegg.com. Prices updated 6/8/23 and may vary when you shop.