We're excited to be releasing the first single barrel store-pick of
Rush Creek Distilling
's 5 year-old wheated bourbon. Our "Memorial Day Release" bourbon is available while supplies last for $49.99 per bottle. In honor of the Memorial Day holiday, we will be donating $5 per bottle sold to the Folds of Honor Foundation to support the families of America's fallen or disabled servicepeople.
Keep reading to learn more about this delicious whiskey!
ABOUT THE BOURBON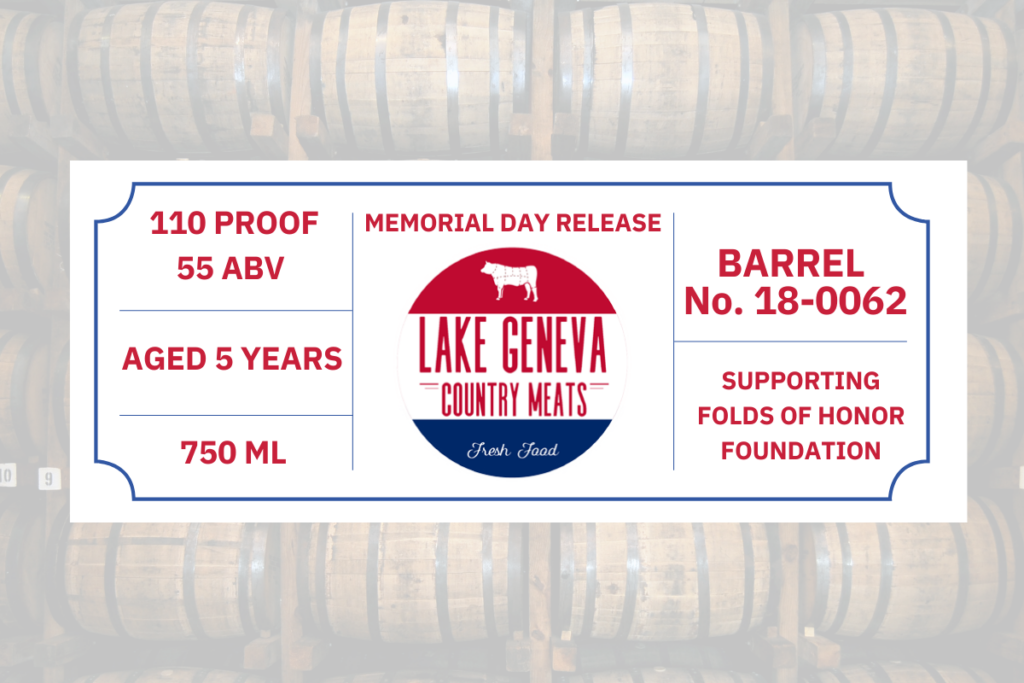 This is Rush Creek's first ever release of 5 year-old wheated bourbon. Coming from barrel number 18-0062, this is a Midwestern bourbon made in Harvard, Illinois from locally farmed ingredients with a malt bill of 65% corn, 25% wheat, and 10% malted barley.
We are releasing this bottle at 110 proof where it presents inviting salted caramel, toffee, and taffey apple aromas. The rich, soft mouthfeel offers the "sweet wheat" flavors that have made wheated bourbons some of the most sought-after bourbons in the world.
We tasted through 8 different barrels to pick this one and we think this one presents an eminently drinkable bottle of bourbon that is full of character.
Lake Geneva Country Meats is the only place you will be able to purchase this particular expression of Rush Creek's wheated bourbon, and once these bottles are gone, they're gone forever!
What makes wheated bourbon different than non-wheated bourbon?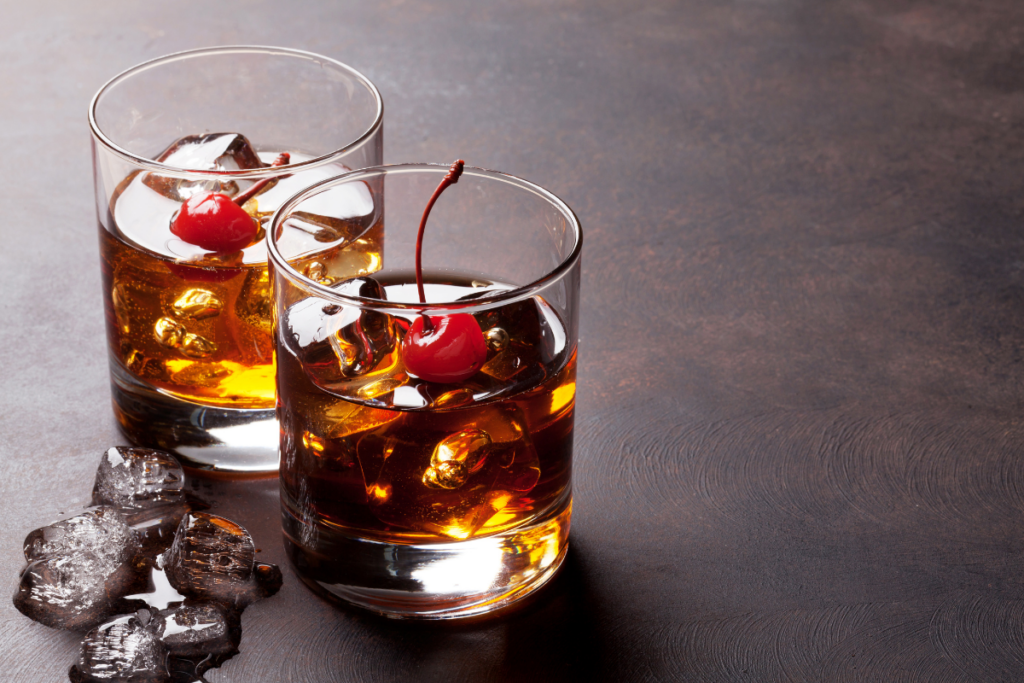 Wheated bourbon is made with wheat in addition to the corn, rye, and barley that are often used in bourbon production. The wheat gives the resulting bourbon a smoother, sweeter flavor. Non-wheated bourbon, on the other hand, generally has a bolder, more intense flavor.
Some of the best-known bourbons in the world are wheated bourbons including:
Pappy Van Winkle
WL Weller
Maker's Mark
Wheated bourbon is often used in cocktails because it can help to balance out the flavors of other ingredients. For example, wheated bourbon can help to tame the bitterness of Campari in a Negroni or the sweetness of vermouth in a Manhattan
Non-wheated bourbon is often used in cocktails that want to showcase the bold flavor of the bourbon itself. For example, non-wheated bourbon is often used in Old Fashioneds or Whiskey Sours.
About Rush Creek Distilling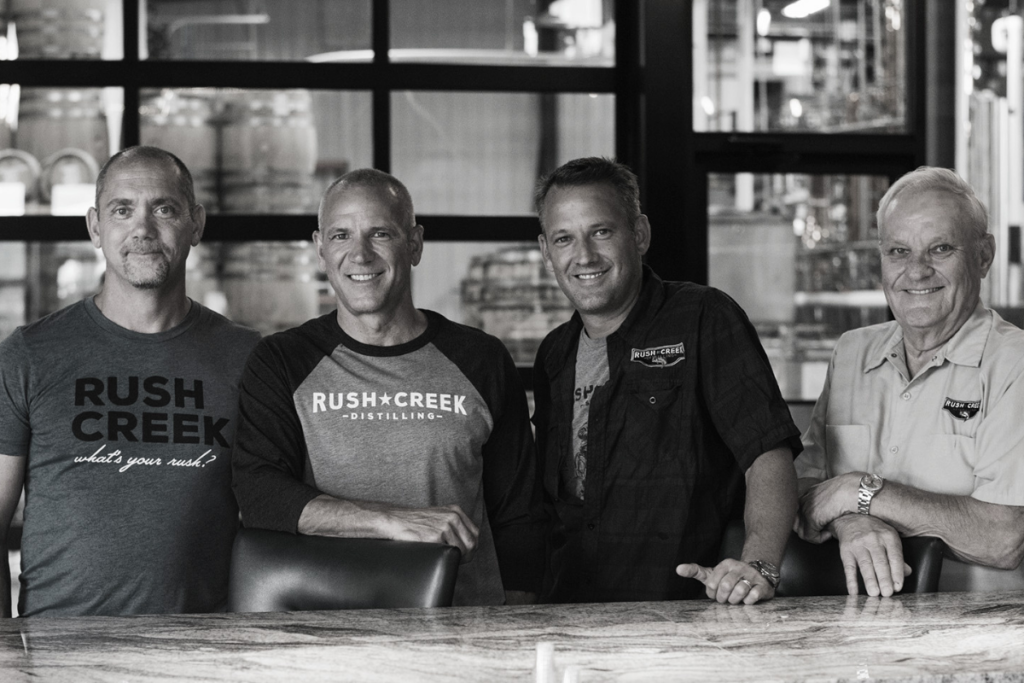 Rush Creek Distilling is a craft distillery located in Harvard, Illinois. It was founded in 2013 by four friends who shared a passion for spirits and a desire to create something unique and special. The distillery uses locally-sourced ingredients and traditional methods to produce a variety of spirits, including vodka, gin, whiskey, and bourbon.
Rush Creek Distilling is committed to quality and craftsmanship. The distillery's team of experts carefully selects each ingredient and monitors every step of the production process. This attention to detail results in spirits that are full-flavored and complex.
In addition to its commitment to quality, Rush Creek Distilling is also committed to sustainability. The distillery uses renewable energy and recycled materials whenever possible. It also partners with local businesses to support the local economy.
ABOUT FOLDS OF HONOR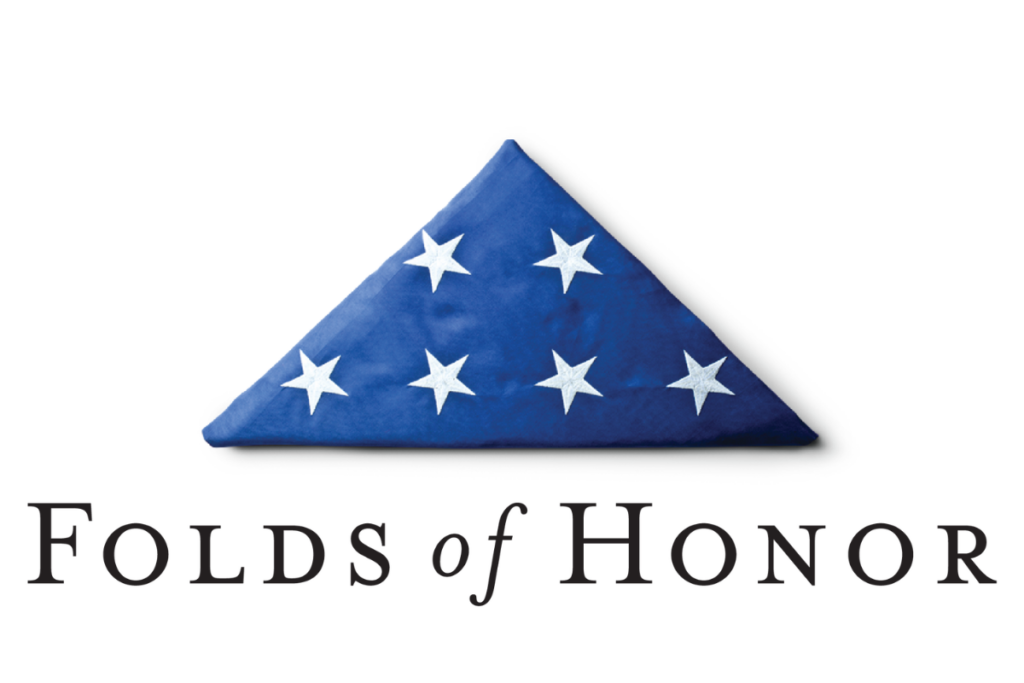 Folds of Honor provides life-changing scholarships to families of America's fallen or disabled military and first responders.
We are releasing this bottle on Memorial Day weekend for people to enjoy by the barbecue with friends. We would not have the opportunity to enjoy this incredible American tradition without the sacrifices of the many who have given their lives for our country.
We wish to honor their sacrifice while enjoying what they fought for, and we could not think of a better way to honor their legacy than by donating money to support the families of the fallen.
We hope you'll join us in raising a toast to the fallen this Memorial Day, as well as showing appreciation by assisting those that were left behind.
You can learn more about Folds of Honor (a 98% rated charity from Charity Navigator) on their website at
https://foldsofhonor.org/
Supplies of this bourbon are very limited – we only have one barrel's worth and once it's gone, it's gone! We encourage you to stop out and pick up a bottle to enjoy soon. This is a great celebration of local collaboration and the great American spirit!