Exciting news: we've sourced a LGCM exclusive barrel aged Old Fashioned cocktail from our friends at Tattersall Distilling!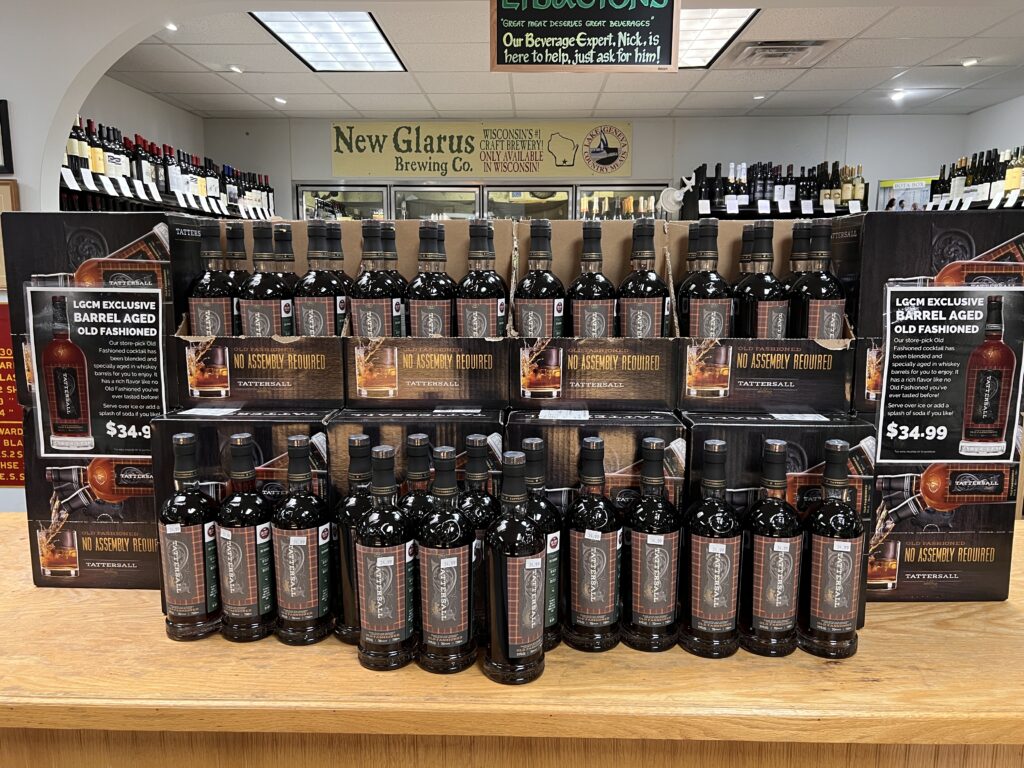 If you love cocktails, Old Fashioneds, or just great liquor in general, you need to get a bottle of our exclusive Barrel Aged Old Fashioned while supplies last.
Here's more information about this bottle.
Why did you do undertake this project?
We love featuring the products of other small, Midwestern producers in our store. Whether it's farm fresh produce, hand-crafted chocolate, or Midwestern spirits, we're huge fans of showing off local products.
Tattersall is one of the Midwest's absolute best distilleries. Started in Minneapolis, they now produce most of their spirits in Wisconsin from grains produced in Minnesota and Wisconsin. They're a great group of people and we love working with them.
This past Christmas season, we selected a single barrel of Tattersall's rye whiskey to sell exclusively at LGCM. The apple pie spice notes were a huge hit, and we knew we wanted to bring another exclusive selection to our customers.
For this project, we wanted to show off one of Tattersall's unique abilities: they make their own liqueurs and bitters in house, so they can create barrel aged cocktails!
We haven't seen very many custom designed barrel aged cocktails in the market, so we wanted to bring one to our customers!
What's a barrel aged cocktail and why is it special?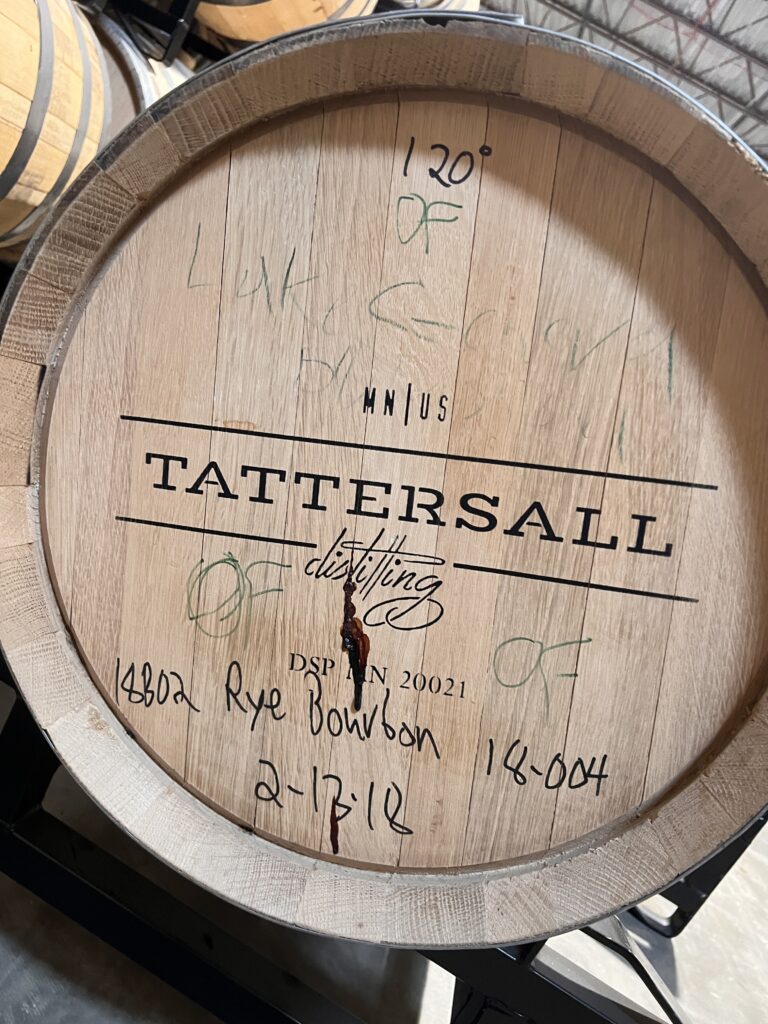 A barrel aged cocktail is a cocktail that has been blended together and then aged in a barrel for additional flavor and complexity. The barrel that the cocktail is aged in can be a whiskey barrel, a rum barrel, or even crazier barrels like a tequila barrel!
While the cocktail is in the barrel, the liquid absorbs the flavor of the barrel and what was previously in the barrel. For instance, if the cocktail is put in a barrel that previously held whiskey, the cocktail will pick up more smoky, sweet notes, along with a touch of wood spice from the oak barrel.
Additionally, while the cocktail is in the barrel, some of the liquid will evaporate, which concentrates the flavors in the remaining liquid for a bolder, more complex flavor.
What's in the LGCM exclusive barrel aged Old Fashioned?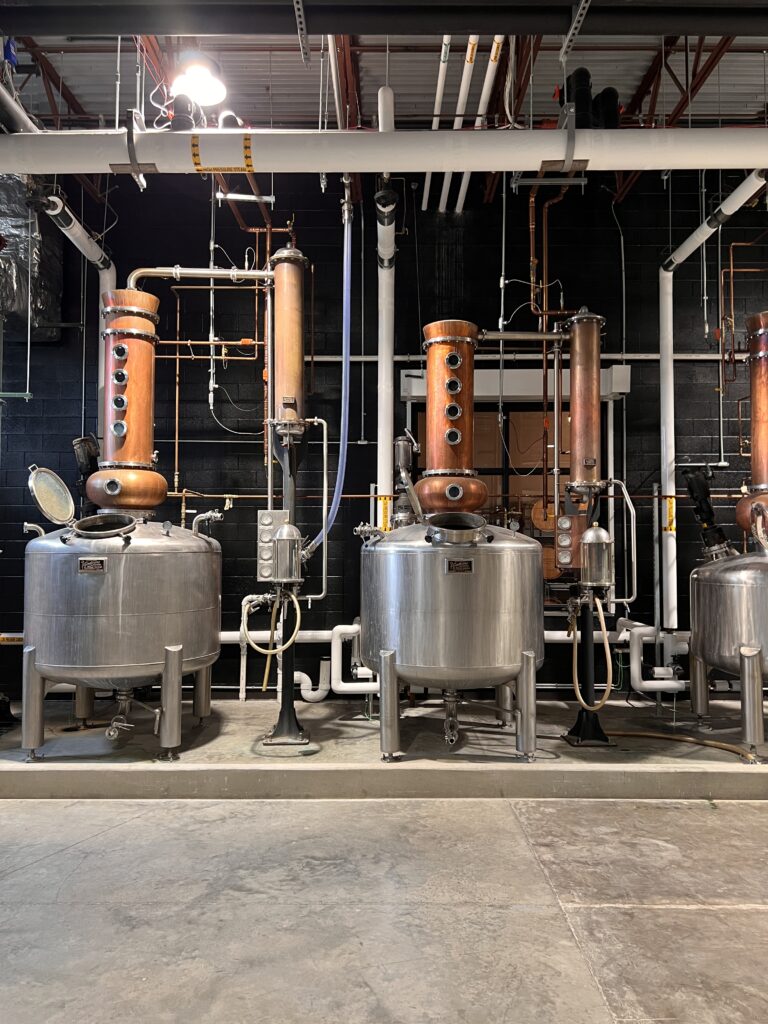 We know that Wisconsinites like their Old Fashioneds sweet, so we worked with Tattersall's distillers to sweeten this cocktail a bit more than their standard pre-made Old Fashioned!
Our exclusive barrel aged Old Fashioned has:
Tattersall's Rye Whiskey, made from single-farm sourced rye from Dale Anderson's farm in Cambridge, Minnesota!
Orange zest.
EXTRA sour cherry liqueur.
Aromatic bitters.
Sugar.
It is full of character, and will delight Old Fashioned aficionados and novices alike.
How do you serve this cocktail?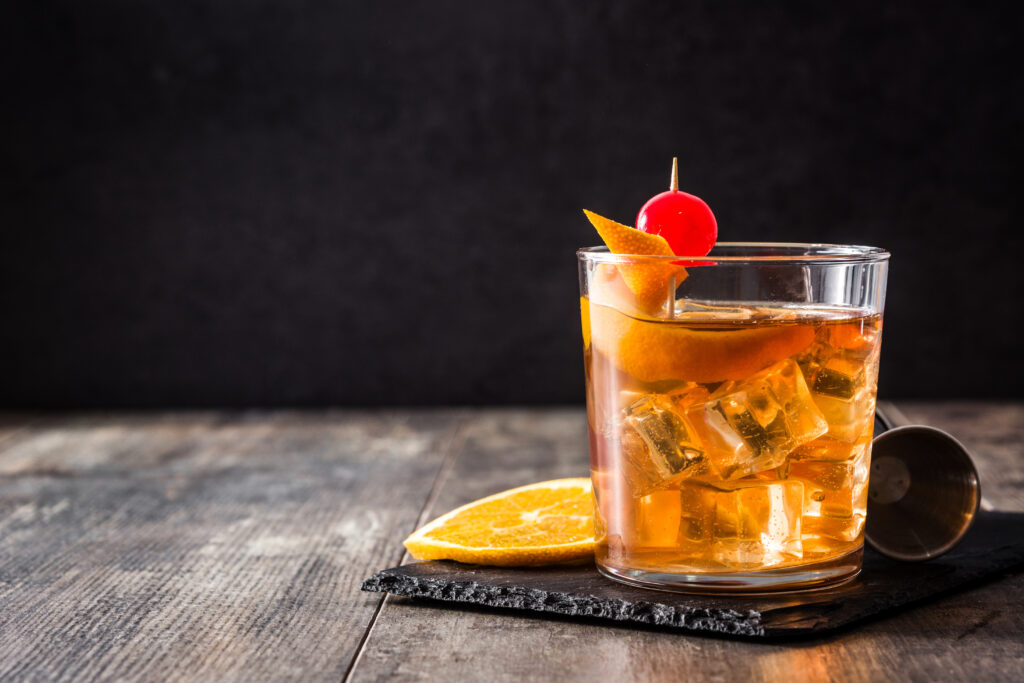 You can drink this cocktail straight out of the bottle, but we do recommend serving over ice!
It is 70 proof (35% alcohol), so a little bit of ice will help open up the flavors and give you a delicious drinking experience.
If you want, here are a few other easy additions to this cocktail:
A bit of wash on top like Sprite, 7-Up, or club soda.
Luxardo Maraschino Cherries in the cocktail for more cherry flavor.
An orange slice for colorful garnish.
Supplies of this special cocktail are limited and only available at Lake Geneva Country Meats. 750 mL bottles are priced at $34.99.
You will get about 6 standard-sized drinks from each bottle, so you'll have one of the highest quality Old Fashioneds you've ever enjoyed for under $6 per drink! Since they're 70 proof (5 – 10 proof stronger than a typical Old Fashioned), you're sure to get a good bang for your buck.
Have questions about this cocktail? Leave us a comment or stop in the store. We're happy to answer your questions, and we hope to see you soon at Lake Geneva Country Meats!