Spatchcocking a chicken is the best way to make a perfectly roasted chicken. This pro-level technique sounds funny, but it's super easy to do, and we show you how with our short demonstration video. Spatchcocking is also known butterflying a chicken. The technique first splits a chicken by removing the backbones and then flattens it so that it lies flat while cooking. The flattened chicken is perfect for grilling and also works well on a baking sheet in your oven.
Step 1 – Remove the Backbone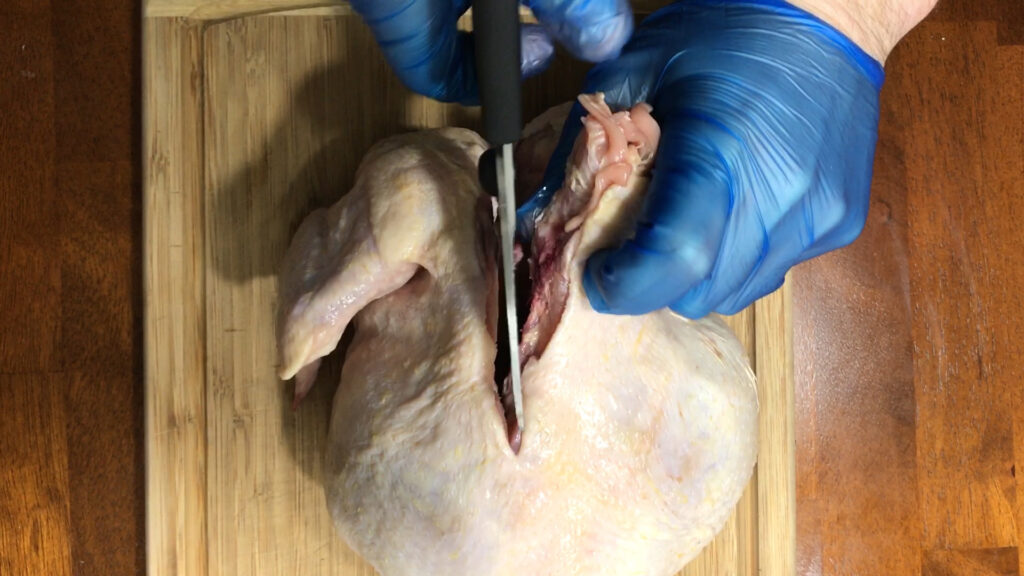 Place a whole chicken (or turkey) breast side down on a flat surface and remove any giblets that may be in the bird. Locate the backbone of the chicken. Take a pair of kitchen shears and cut along one side of the backbone all the way from front to back. After you've cut along one side, cut the other side and remove the backbone. You can discard the bone or use it for stock or gravy. It has lots of flavor!
Step 2 – Cut the Sternum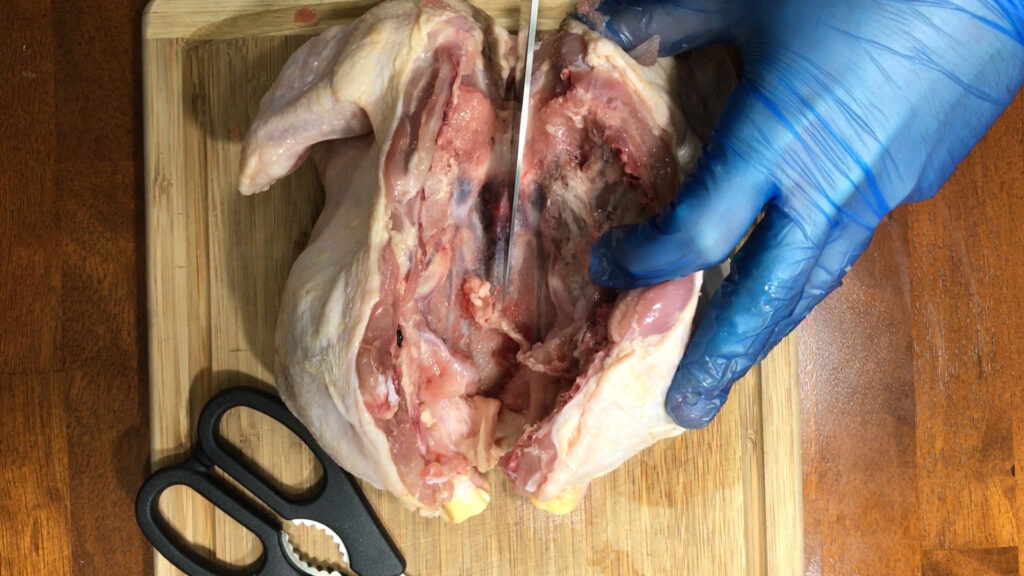 Next, locate the white, triangular sternum bone. Take a sharp knife and cut a deep notch into the bone. This will help make it easier to flatten the chicken.
Step 3 – Open the Chicken & Flatten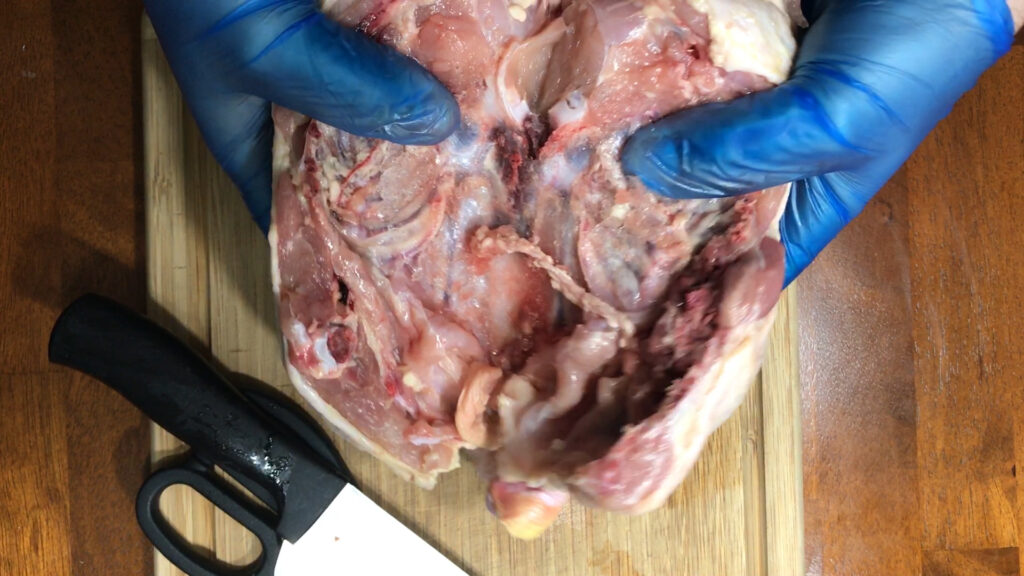 Now that the sternum is notched, open up the chicken, like a book. Lay it flat and press down on the breast to flatten. You are now ready to season and roast the chicken. A general rule of thumb is to roast for 60 minutes at 400ºF until the chicken reaches 165ºF in the thighs. Try our Za'atar Roast Chicken recipe for a simply seasoned delicious Spatchcocked Chicken or check out our Grilled Spatchcocked Chicken recipe for grilling perfection.