Beer, cheese, and bratwursts – that's Wisconsin in a nutshell. At LGCM, you know we have the brats, but did you know we also feature some of the best Wisconsin cheese makers in our retail store? Here is a list of seven of the best Wisconsin cheese makers that we feature in our store.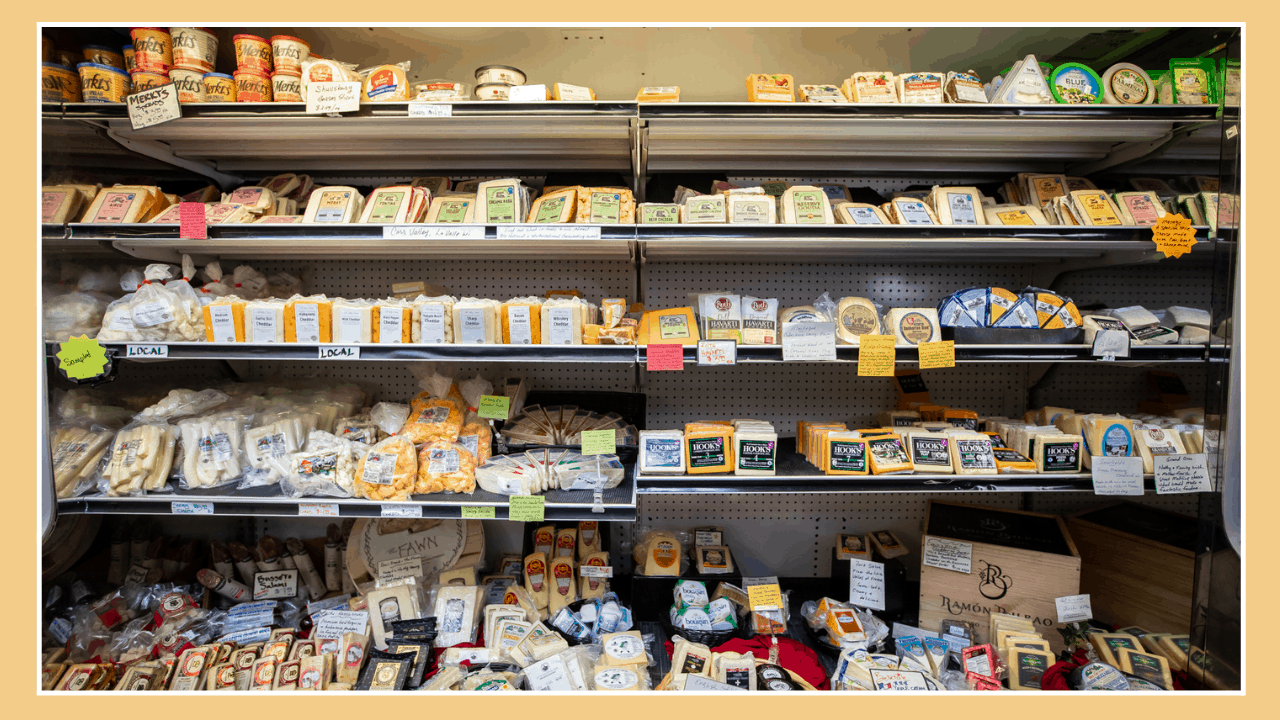 We are proud to showcase a large variety of talented cheese makers, but for this list, we want to focus on these seven cheese makers. Each of these producers is a family owned business that focuses on quality and makes unique products.  As a quality first, family owned business, we are particularly proud to carry products made by similar companies.
Now we know there may be some debate about the best Wisconsin cheeses in generally, but given the fact we don't have every cheese, we can only make a list of the seven best Wisconsin cheese makers featured at LGCM! Now, in alphabetical order, here is our list:
Carr Valley Cheese – Best Wisconsin Cheese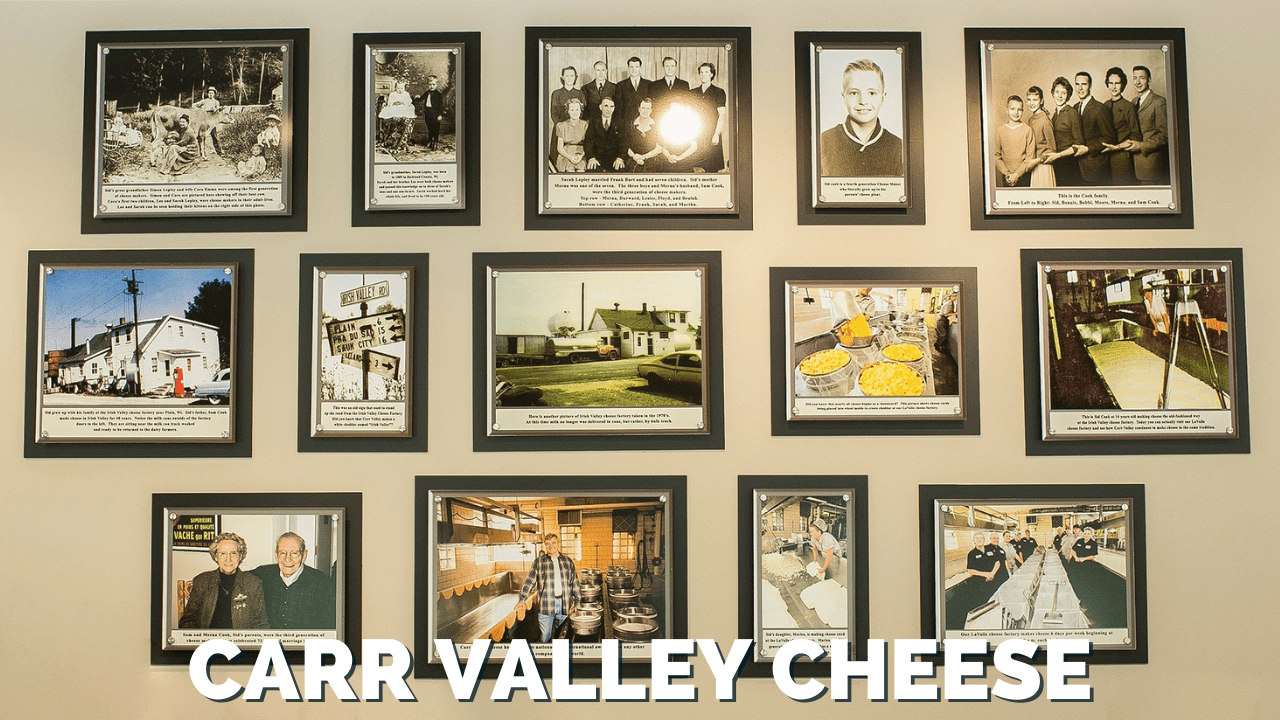 Where: La Valle, WI
Who: Owned by the Cook family, Carr Valley Cheese is over one-hundred years old. Master Cheesemaker Sid Cook has won more top national and international awards than any other cheesemaker in North America, and received his cheesemaking license when he was 16!
Fun Fact: Carr Valley has a location in Mauston, Wisconsin where LGCM co-founder Rita Leahy was born and raised. We'd frequently pick up cheese at this location and visit with old family friends!
Cheese to Try at LGCM: My personal favorite cheese is the Cranberry Chipotle Cheddar Cheese – it's a great combination of creamy white cheddar, sweet fruit and spicy chipotle peppers.
Learn more on Carr Valley's website.
Deer Creek Cheese – Best Wisconsin Cheese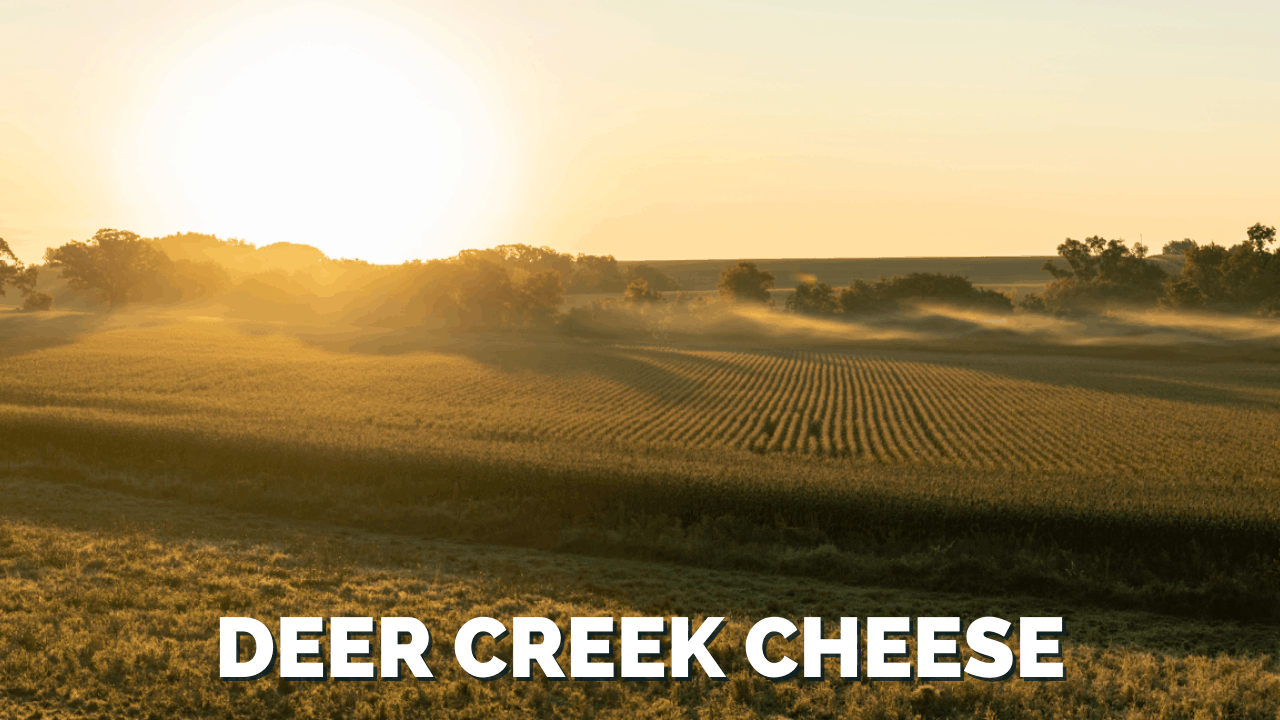 Where: Sheboygan, Wisconsin
Who: Chris Gentine is a Master Cheese Grader who hand selects the best Wisconsin cheeses that will suit future aging – this unique approach is what makes Deer Creek's cheese creations so delicious!
Fun Fact: Deer Creek's cheeses all feature whimsical labels with unique stories behind the cheeses. Pick up a piece to read the story, or visit the website to see the entire line up.
Cheese to Try at LGCM: Vat 17 World Cheddar is a bold and complex cheddar with a tangy nuttiness that combines the best flavors of cheddar styles from around the world into one cheese. It's unique and incredibly delicious!
Learn more on Deer Creek's website.
Hill Valley Dairy – Best Wisconsin Cheese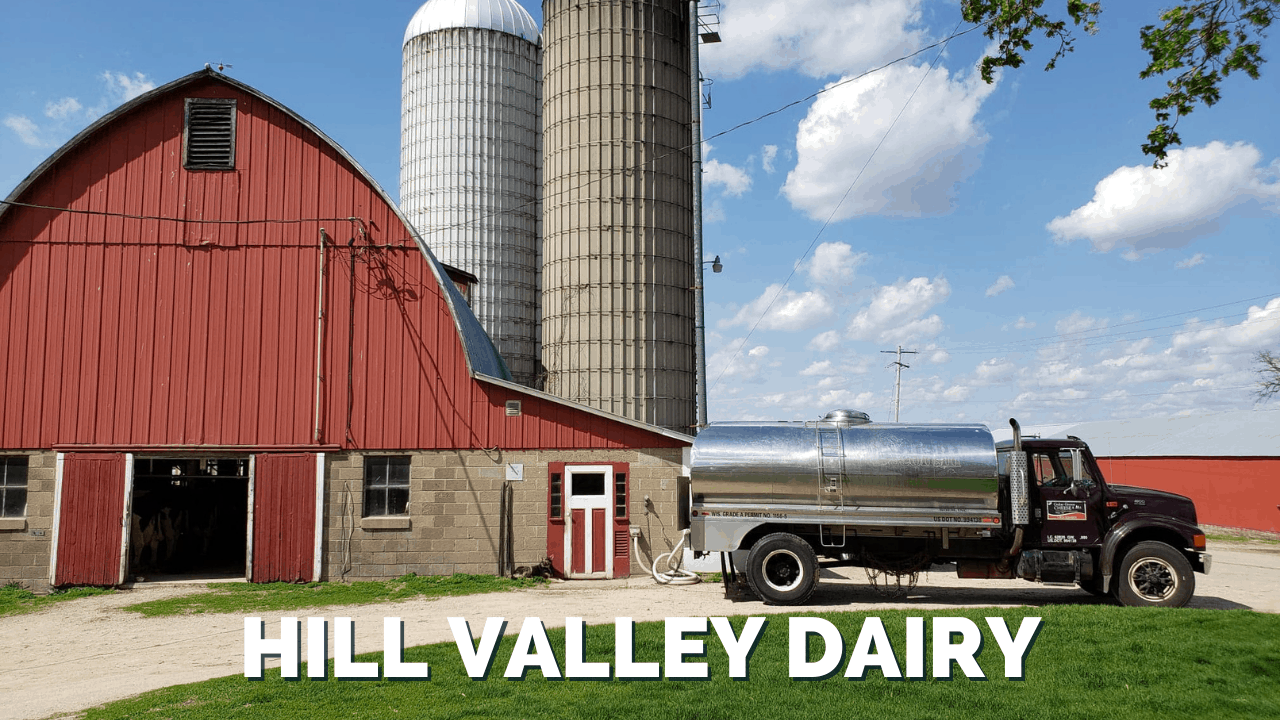 Where: East Troy, Wisconsin (cheese cave) / Lake Geneva, Wisconsin (retail store)
Who: Ron & Josie Henningfeld own and operate Hill Valley Dairy. Ron grew up on his family's dairy farm and after pursuing a career in education got into the cheese making business. He exclusively uses milk from the family farm, which is now owned by his brother, to make his cheese. We think you can taste the family connection and care in the cheese!
Fun Fact: Ron makes some incredible specialty cheeses with special names. Alina means "light" or "bright" and it's meant to be a daytime snack, while "Luna" is a cheese that's supposed to taste like the moon for night time enjoyment, because we all know the moon is made of cheese!
Cheese to Try at LGCM: Try the Bacon Cheddar! It's made with LGCM bacon and is a collaboration between the two companies to make a superior, more bacon-y tasting bacon cheddar cheese. It's particularly great on a burger!
Learn more on Hill Valley Dairy's website or check out this Tomato Basil Bacon Grilled Cheese recipe we made with HVD Tomato Basil Cheddar!
Hook's Cheese Company – Best Wisconsin Cheese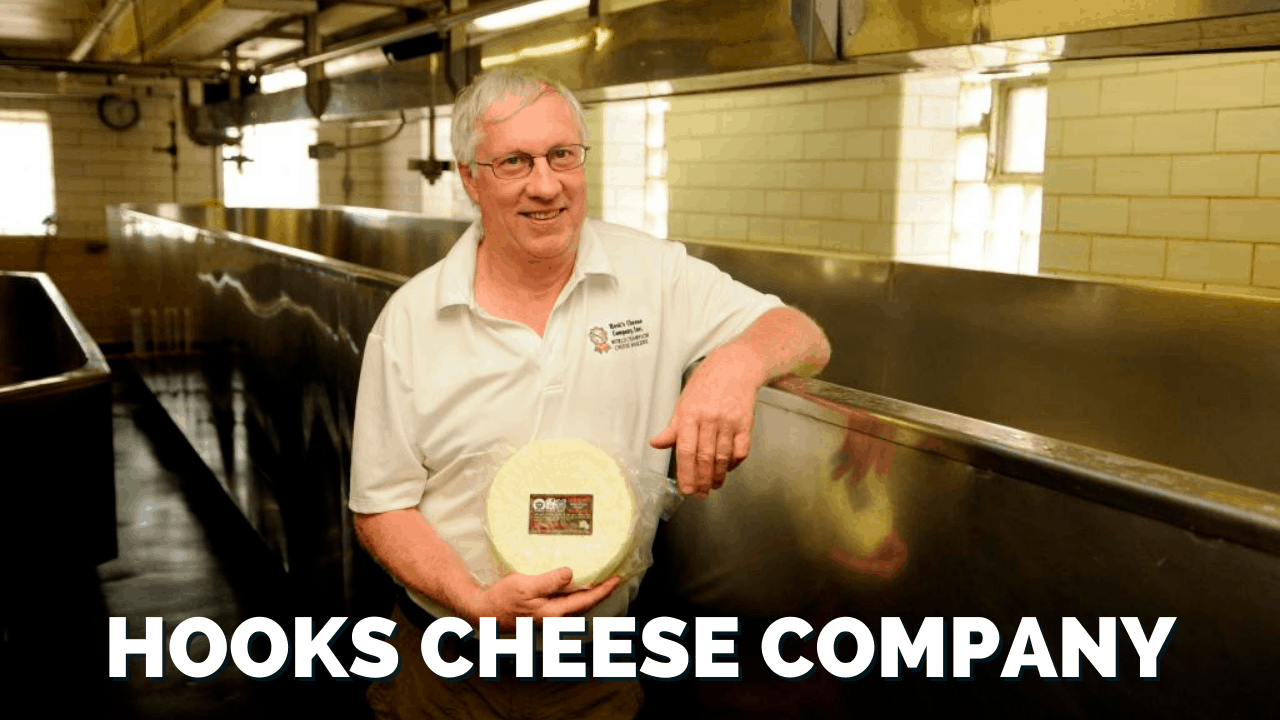 Where: Mineral Point, Wisconsin
Who: Tom and Julie Hook have been making cheese since 1976. They started with Cheddar, and Swiss cheese, but soon expanded into Colby, Monterey Jack and more/ In 1982, their Colby Cheese won "Best of Class" AND "Finest Cheese in the World" at the World Cheese Championship, and since then, have won an astonishing amount of accolades for their cheeses.
Fun Fact: Hook's is known for their aged cheddars, including up to a 20 year cheddar that is occasionally released. All of the cheddars that are even years (2, 4, 6, etc) are white cheddars, and all of the cheddars that are odd years (1, 3, 5, etc) are yellow cheddars! The yellow coloring doesn't change flavoring, but it makes it easier to tell apart the age of the cheeses!
Cheese to Try at LGCM: Hook's Triple Play is fantastic blend of three types of milk – cow, sheep, and goat.  You get a combination of Baby Swiss, Havarti and Gouda flavor notes with some delicious cheese crystals.
Learn more on Hook's Cheese's website.
Marieke Gouda – Best Wisconsin Cheese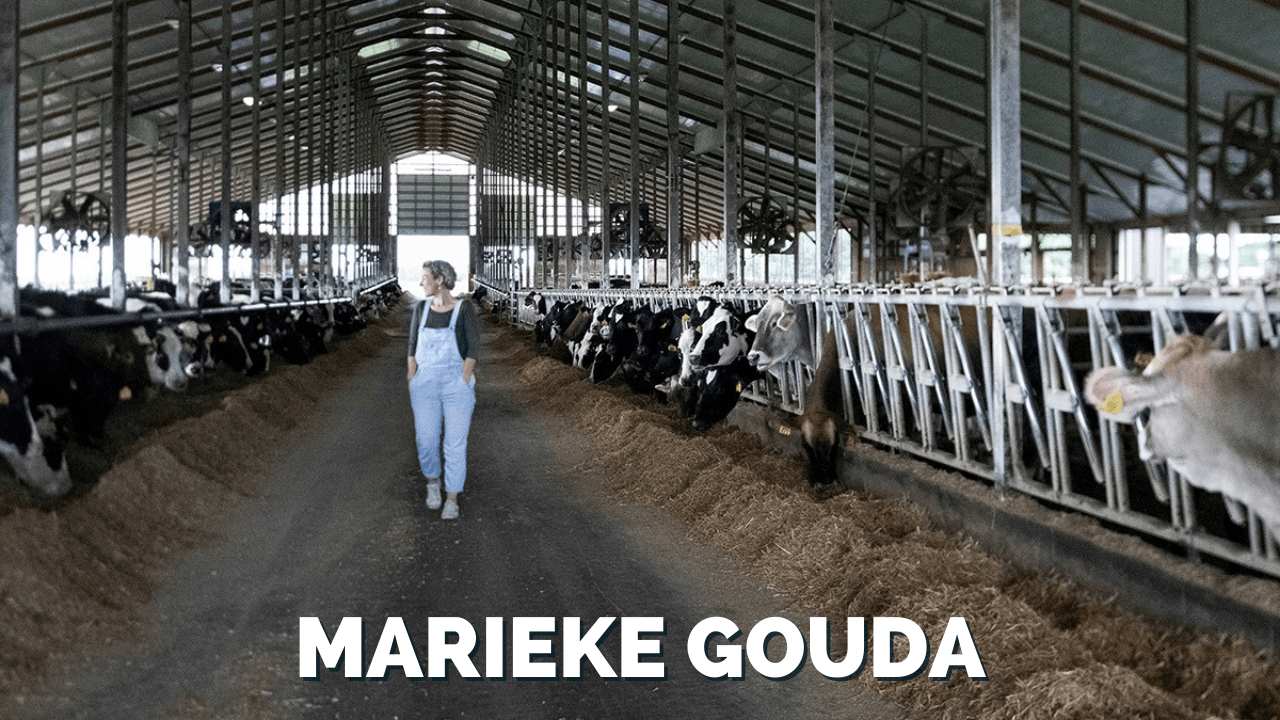 Where: Thorpe, Wisconsin
Who: Marieke Penterman was born and raised in the Netherlands where she grew up on her parents' 60 cow dairy farm. She then emigrated to Thorp, Wisconsin in 2003, missed the style of cheese from back home, got her Cheesemaking license, and started making authentic (and totally delicious) gouda in Wisconsin.
Fun Fact: Marieke (with her husband Rolf), own their own dairy cow farm that provides the milk for their cheeses. You can tour their facility in Thorp to see the farm and cheesemaking from up close in an open and educational environment!
Cheese to Try at LGCM: Any of the seasonal goudas. Marieke makes some incredible seasonal goudas that show off the changing milks of the season, along with seasonal ingredients. No matter if it's winter, spring, summer, or fall, we'll have a gouda that showcases the flavor of the season!
Learn more on Marieke's website.
Red Barn Family Farms – Best Wisconsin Cheese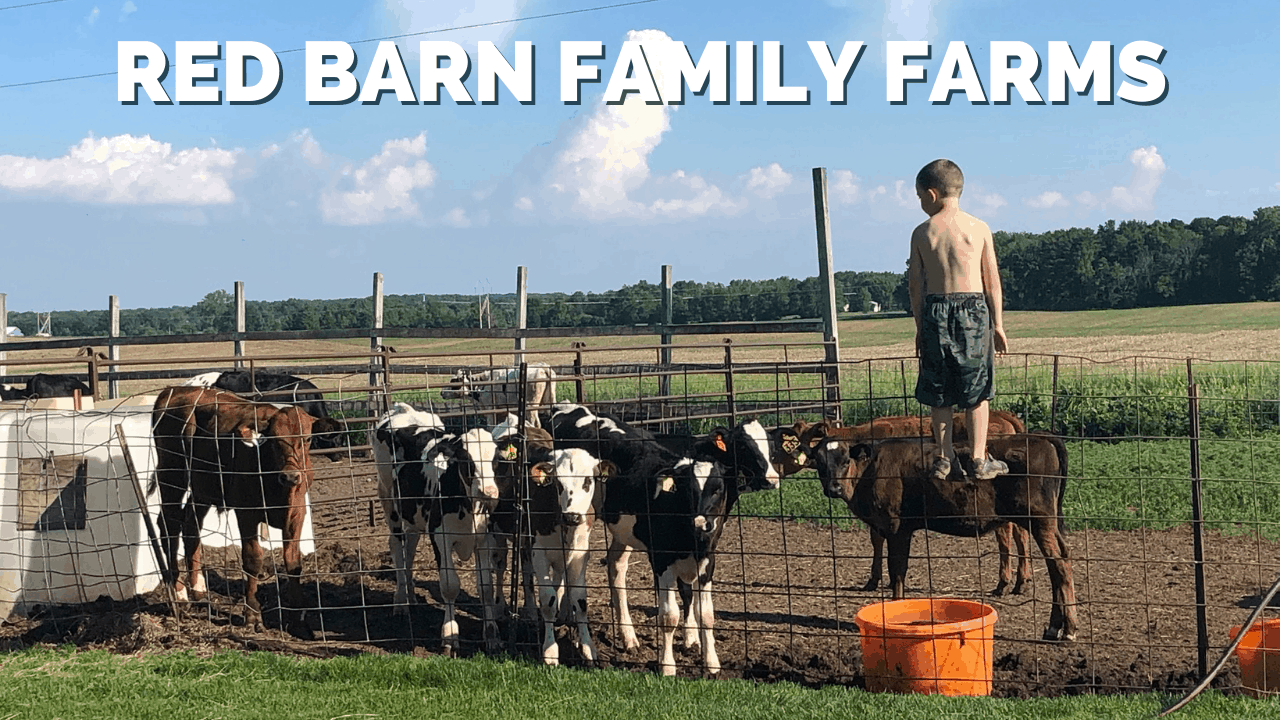 Where: Appleton, Wisconsin
Who: Red Barn is a coalition of family dairy farmers that partner with world class Wisconsin cheesemakers in Northeastern Wisconsin to create incredible artisan cheese. This cheese company is focused on the contributions of the family farmers that produce milk for the creamery instead of the cheesemaker that produces the cheese!
Fun Fact: Red Barn follows "The Red Barn Rules" to make sure they are buying milk from farms run by families who earn their livelihood from the farms and follow strict rules for animal welfare and quality milk production.
Cheese to Try at LGCM: Cupola Artisan Cheese is an original recipe raw milk cheese that has the smooth texture of gouda with the sweet, nutty flavors of aged parmesan! It was awarded Best of Class at the American Cheese Society Judging & Competition in 2019!
Learn more on Red Barn's website.
Uplands Cheese Company – Best Wisconsin Cheese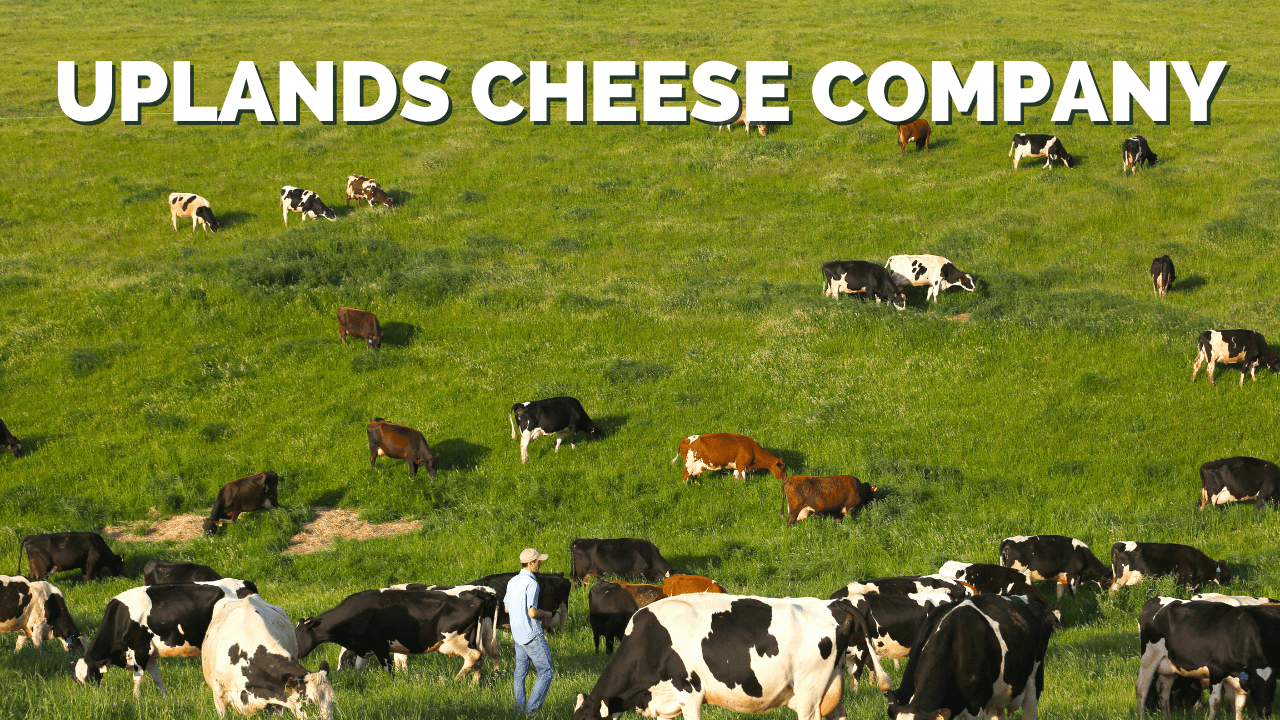 Where: Dodgeville, Wisconsin
Who: Uplands is operated by two families, Andy and Caitlin Hatch, and Scott and Liana Mericka. Andy and Scott began as apprentices under the previous generation of owners – Uplands Cheese founders Mike Gingrich and Dan Patenaude. Today, this crew produces some of the finest cheese in the world from their own herd of dairy cows.
Fun Fact: Uplands only makes two cheeses – Pleasant Ridge Reserve and Rush Creek Reserve. These cheeses are available seasonally and the flavors come from the changes in cows diet as they go from summer pasture to winter's dry hay. Rush Creek is a special treat for the Holiday season!
Cheese to Try at LGCM: Pleasant Ridge Reserve is the most awarded cheese in American history. If you love cheese, you must try this aged, alpine-style cheese. The cheese combines a sweetness from the grass-fed milk with savory flavors from the natural rind as well as salty and fruity flavors on the finish.
Learn more on Uplands website.
We hope you enjoyed our list of the the seven best Wisconsin cheese makers you'll find at Lake Geneva Country Meats. As we said, there are so many fantastic cheese makers in Wisconsin, and we can't fit all of them on our shelves. We feel confident though, that if you try cheese from any of these producers you won't be disappointed!
Who are your favorite Wisconsin cheese makers? We're always on the lookout for new cheeses to try and add to our shelves. We'd love to hear your suggestions and feedback. Just leave us a comment below with a shout out for your favorite cheeses and who you think the best Wisconsin cheese maker is. Thanks for reading – we'll see you soon at Lake Geneva Country Meats!