We live in Wisconsin and we're not shy about our love for cheese.  The holiday season is the perfect time to bring out some cheese that's new to you and your guests.  Plus, we think cheese makes a great gift too!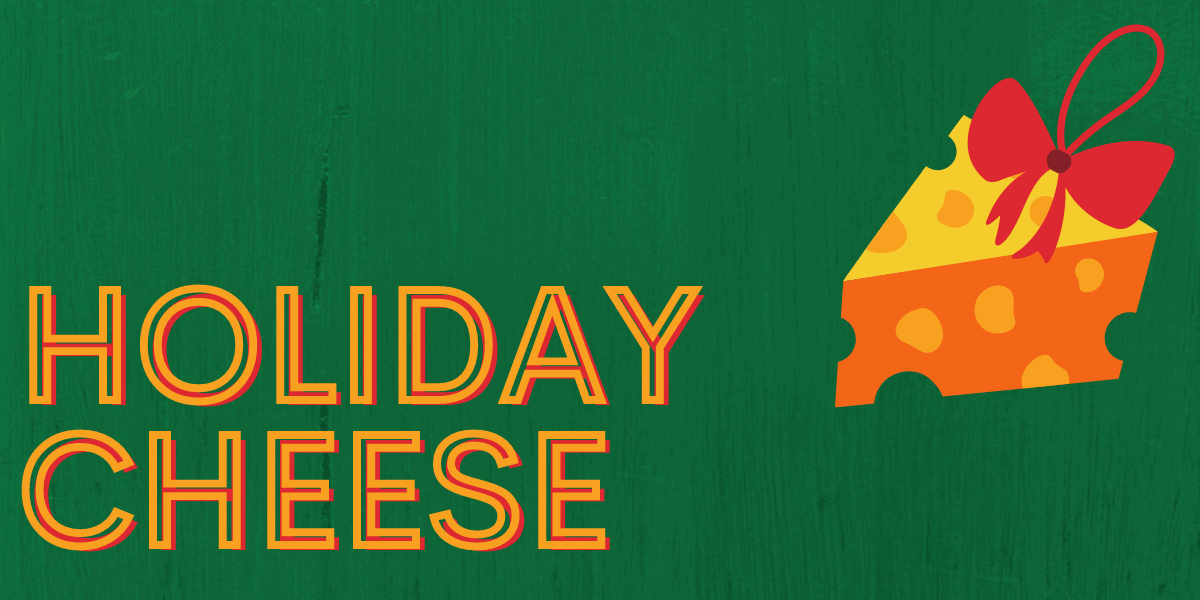 Maria is our assistant retail manager and takes care of all of our cheese ordering.  She's spent a lot of time curating an amazing cheese case at the store.  We asked her to share some great cheeses for a festive holiday season and here is what she suggests.  These are all great cheeses to give as a gift or enjoy alongside your favorite holiday foods.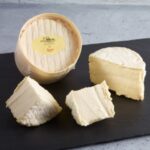 Delice de Bourgogne
Sounds like bor.gaan.yuh,  this cheese is a triple creme French cheese made by blending full fat cow's milk with creme fraiche.  The result is a high fat, extremely creamy interior made more complex with the contrast of a pungent, bloomy rind exterior.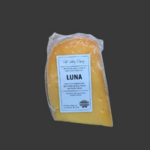 Hill Valley Dairy Luna
Luna is a natural rind cheese, giving the exterior some earthiness.  Ron uses gouda cultures, but makes the cheese like an Alpine style (a semi-firm to hard cheese) which results in a tangy nutty flavor like an aged gouda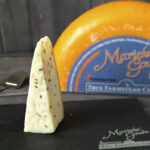 Marieke Caraway Gouda
Rhymes with eureka, this is a raw milk cheese from their family farm in Thorp Wisconsin.  Marieke Penterman, originally from the Netherlands, only make gouda and it is perfection.  The flavor is creamy and smooth with the earthy, peppery notes of the caraway.
Maria had a great idea with the next two cheeses – how about using them as a beautiful centerpiece wedges to a cheese board?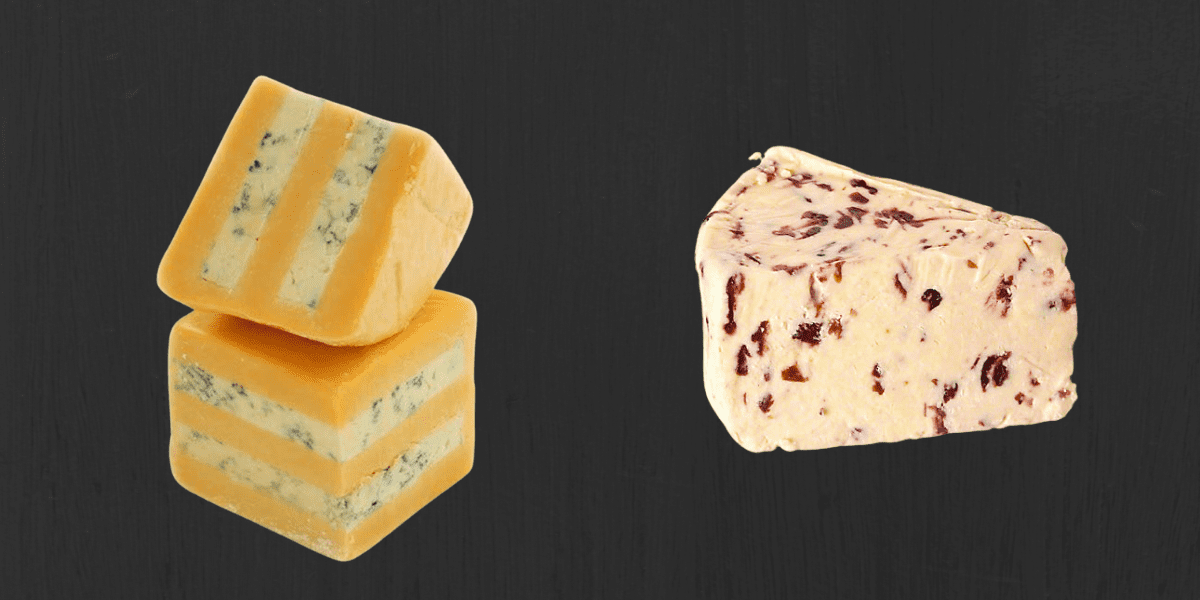 Huntsman Gloucester with Stilton
Sounds like glaw.str, this cheese has beautiful layers of double Gloucester cheddar with layers of stilton blue cheese in between. Double, meaning full fat milk and Gloucester refers to the region in England as well as the breed of cow.
Wensleydale with Cranberries
A fresh, young cheese from England.  It's creamy yet a bit crumbly and sweet.  The cranberries give it a festive, holiday display.  This would make a beautiful dessert cheese too.
You can find these cheeses and many more at Lake Geneva Country Meats. Stop in today and pick up something delicious for the Holidays!