October is National Cookbook Month and I love cookbooks! While we have a ton of recipes available on our site (and others!), there is something special about cookbooks. I love leafing through them, seeing the pictures, and appreciating that someone took the effort to actually write this down.
In this post, I want to celebrate Cookbook Month by sharing some of my favorite cookbooks with you. You should buy them as a gift. Here's a list of people you can buy them as a gift for:
Yourself – you deserve it and these will last a lifetime!
Someone you cook for – the recipes in this book will make their life more delicious and who can't appreciate that?
The person who cooks for you – similar to above, but just reversed.
Anyone you know who likes to cook – people who like to cook generally don't mind hoarding cookbooks, and maybe they'll invite you over for food!
As you can see gifting a cookbook to any number of people is a winning idea for you. You can buy each book on the author's website or at a local bookstore so the money heads to not giant corporations, or if you use our link to purchase on Amazon, we'll get a cut to help keep us keep going! You can also borrow these books from your local library – I often check a book out at the Lake Geneva Public Library before I buy it to make sure I like it!
There are a ton of great cookbooks on all sorts of subjects, but I want to recommend five of my favorite meat driven cookbooks. These are all books I own and refer to on a regular basis.
If you have other suggestions, leave a comment below, so everyone can see them – especially me!
Franklin Barbecue: A Meat-Smoking Manifesto
By Aaron Franklin & Jordan Mackay
No offense to anyone else, but Aaron Franklin is the best at BBQ, especially brisket. He's the first to win a James Beard award for it, and there's a reason for it. This book is easy to read, fun to read, and the recipes are all achievable. Plenty of practical advice is offered, and you'll be able to master all sorts of BBQ form this book.
I have read this book cover to cover several times and pull it out before every serious BBQ occasion. I believe in Aaron Franklin, his methods, and his recipes, and so should you. If you're interested in getting good at BBQ, buy this book.
Buy the Franklin Barbecue & Franklin Steak Two Pack on Amazon.
Franklin Steak: Dry-Aged. Lived-Fired. Pure Beef.
By Aaron Franklin & Jordan Mackay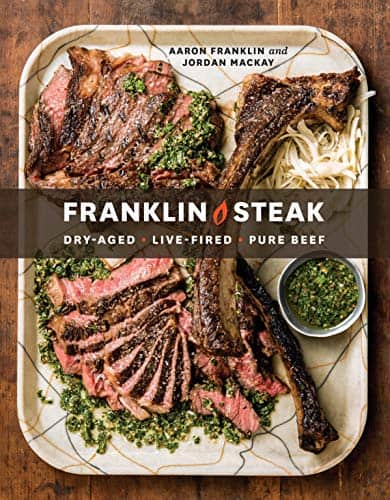 The Franklin Barbecue book is incredible, and the Franklin Steak book does an incredible job of explaining why different steaks taste the way they do, what to look for when buying steak, and, of course, how to cook each different steak to bring out the best in it. Because, yes, you should cook different steaks differently.
I think this book does an incredible job of making certain topics like breeds of cattle very simple to understand, which is not the easiest thing to do. Aaron Franklin is just so interesting and passionate, it's an easy book to read.
Buy the Franklin Barbecue & Franklin Steak Two Pack on Amazon.
Hardcore Carnivore: Cook Meat Like You Mean It
By Jess Pryles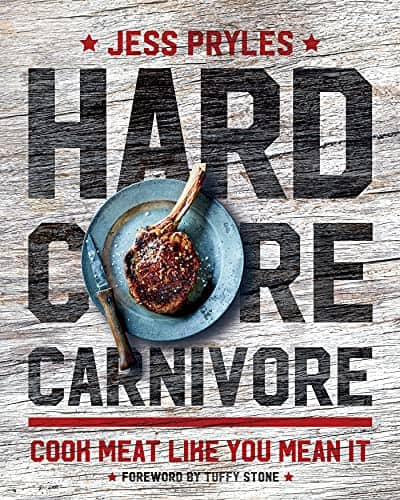 Jess Pryles brings a totally different perspective to meat than most meat focused cookbook authors. She's an Australian woman who now lives in Austin, Texas, and is an expert on all things meat. I love how she breaks her book into two parts, the first half explains general "things" so you understand the why of cooking, and the second half is filled with recipes so you can make incredible food!
Jess uses unique flavor and ingredient combinations that I haven't seen before and her spice combinations are really, truly on point. I like the range of cooking techniques and styles she shares in this book – truly global flavors – and I think the layouts make it super easy to read.
Rodney Scott's World of BBQ: Every Day is a Good Day: A Cookbook
By Rodney Scott & Lolis Eric Elie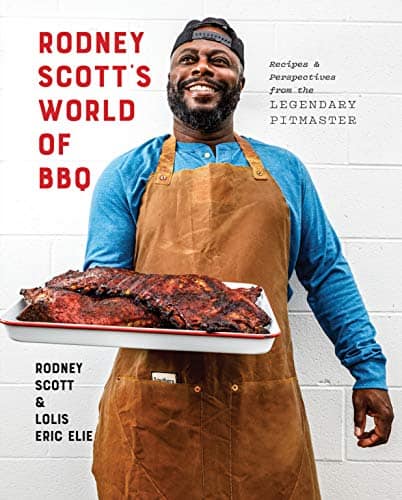 Rodney Scott is a James Bear award winning BBQ pitmaster who is renowned for whole hog BBQ using wood fire pits. Some of his recipes are out of what normal people can cook…you're probably not making a whole pig every day…but he has great recipes for every day celebrations, and his side dish, seasoning, and drink recipes are really fun.
What I like most about this book is the first part of the book as he shares his story. It's inspirational, interesting, and sheds a lot of light on the struggles food producers go through. Well worth your time if you're into BBQ!
The Food Lab: Better Cooking Through Science
By J. Kenji López-Alt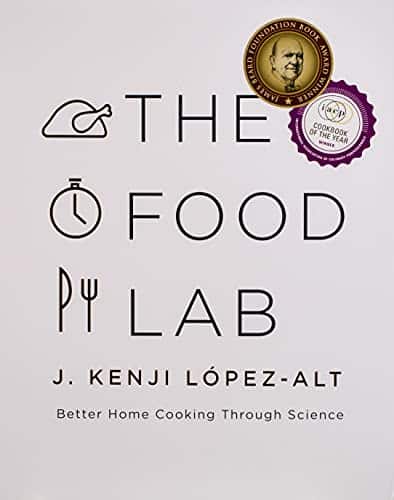 If you're a food science nerd (like me) this book is incredible. Kenji is well known for his contributions to seriouseats.com, and in this book, he takes the scientific approach to cooking not just meat, but evvvveerrrything.
You'll learn the best combination of meats for meatloaf, and why each different type of meat contributes something different to a loaf. You'll learn how to sous vide. You'll learn if marinating really works. You'll learn all sorts of best techniques that can be applied to a wide variety of cooking, and best of all, it's all backed up by science!
Those are my picks for the five best cookbooks for meat lovers. As I said before, there are many, many more great cookbooks, but these five have a special place in my heart and on my shelves. I'd love to hear books you are digging right now, and if you'd like more cookbook suggestions from me. Just leave us a comment below with your favorites and feedback.
As a reminder, if you use our links to buy a book, we'll receive a commission, and that helps us keep all of our recipes appearing on the website, so we do appreciate that.
Good look cooking, we hope you find a recipe you love, and stop in Lake Geneva Country Meats to make it happen!
Nick