We can think of no better way to celebrate National Dairy Month than celebration of favorite dairy product – CHEESE!  A cheese and wine pairing board makes for the perfect date night snack or even a light dinner (yeah, we call bread and cheese an appropriate dinner!)
Check out our favorite pairings below!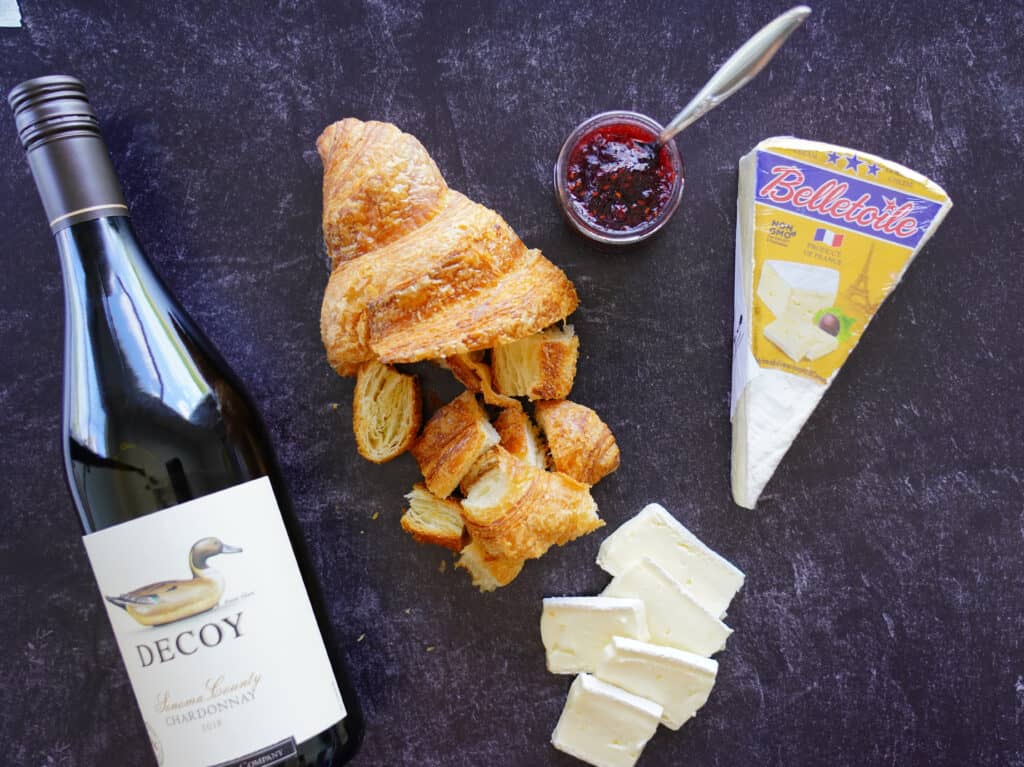 Triple Cream & Chardonnay
Belletoille triple cream and Decoy Chardonnay match up perfectly.  The rich, creaminess of the Triple Cream cheese is a luxurious pairing with the oak and fruit flavors of Chardonnay.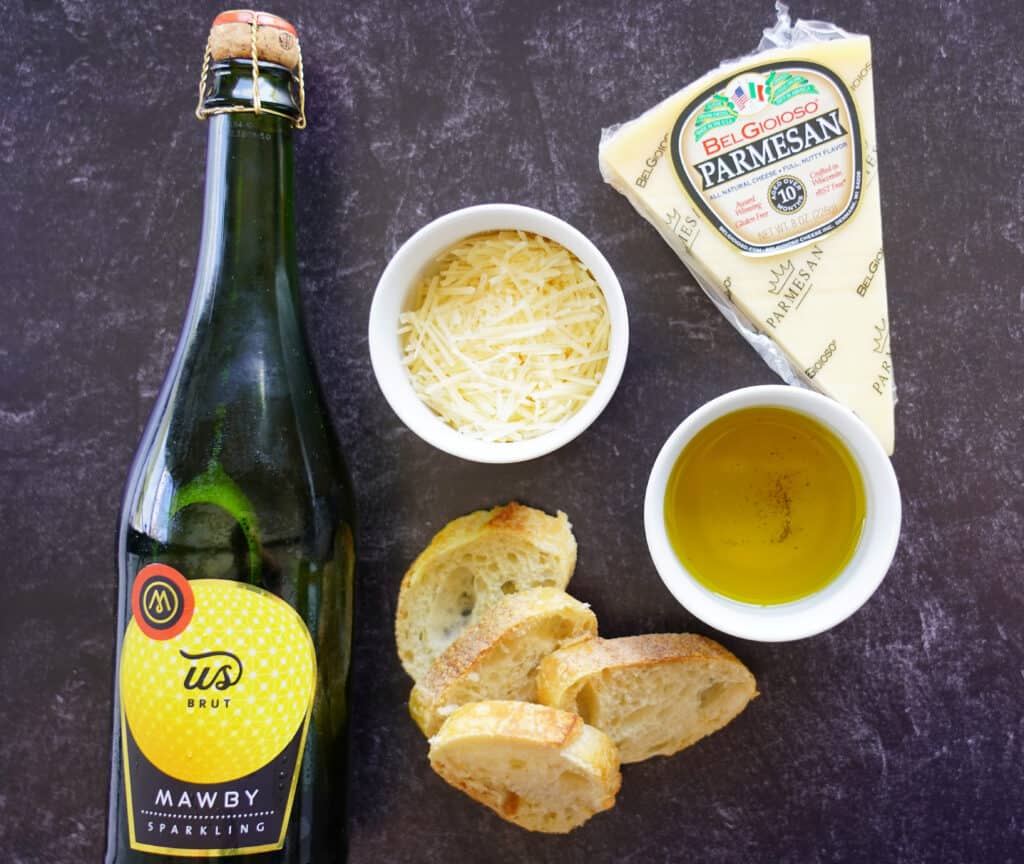 Parmesan & Sparkling Wine
We chose Bel Gioso Parmesan to partner with our favorite Midwestern sparkling wine; Mawby US Brut. The bubbles and freshness of the sparkling wine is a delightful contrast to the saltiness of the Parmesan.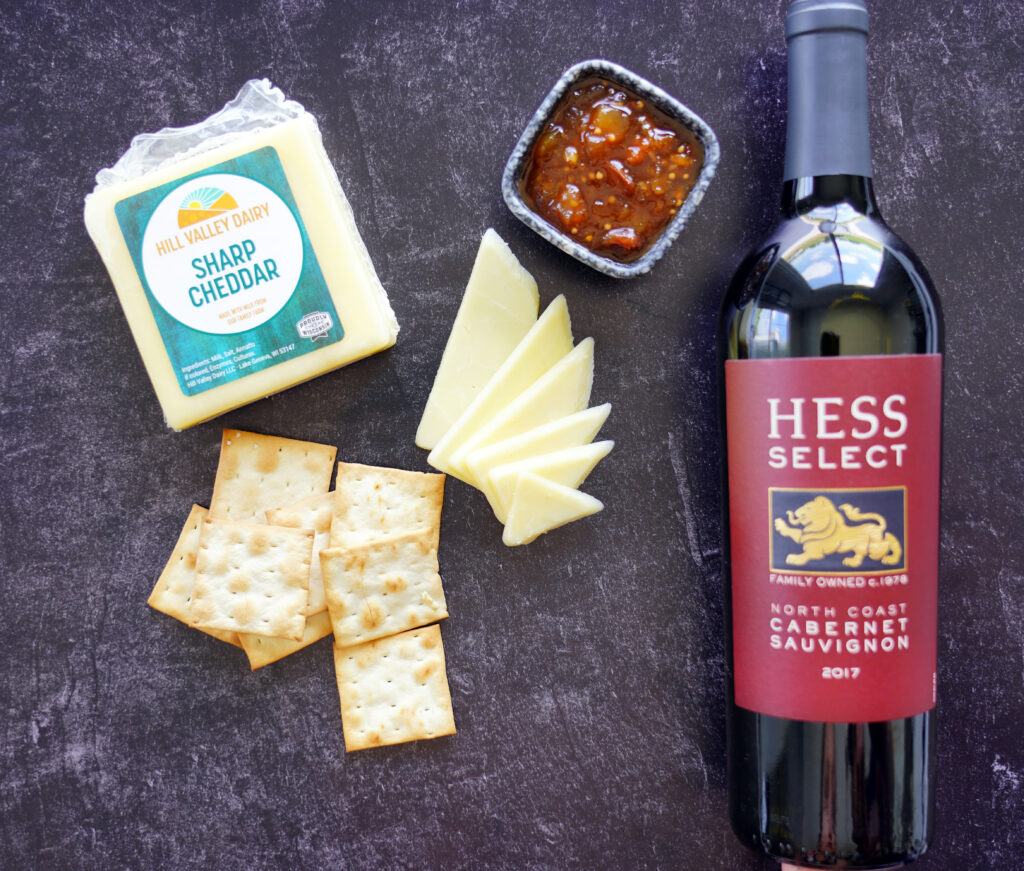 Cheddar & Cabernet Sauvignon
Of course, Hill Valley Dairy is our favorite cheddar and we like it sharp!  We paired it with another favorite brand of ours – Hess vineyards, Cabernet Sauvignon.  The smooth, deep flavors of the Cabernet stand up to the tangy, sharp cheddar flavor.

Gouda & Syrah
Marieke Young Gouda is an easy-eating cheese and when it comes to Syrah, Guigal Cotes-du-Rhone is the way to go.  Gouda has a little of everything, and so does Syrah. These middle of the road cheeses and wines are a great match!

Comte & Pinot Noir
Comte Rivoire-Jacquemin is a unique cheese that pairs perfectly with Kin & Cascadia's pinot noir.  Kin & Cascadia is an affordable, Oregan wine. The nutty flavors of comte are accented by the light fruit and savory spice flavors of Pinot Noir.

Blue Cheese & Dessert Wine
We chose Hook's Little Boy Blue and Offley Tawny Port because both  brands compliment each other wonderfully. Something about the sweetness of dessert wines just happens to go beautifully with the blue cheese funkiness!
What is your favorite wine and cheese pairing?