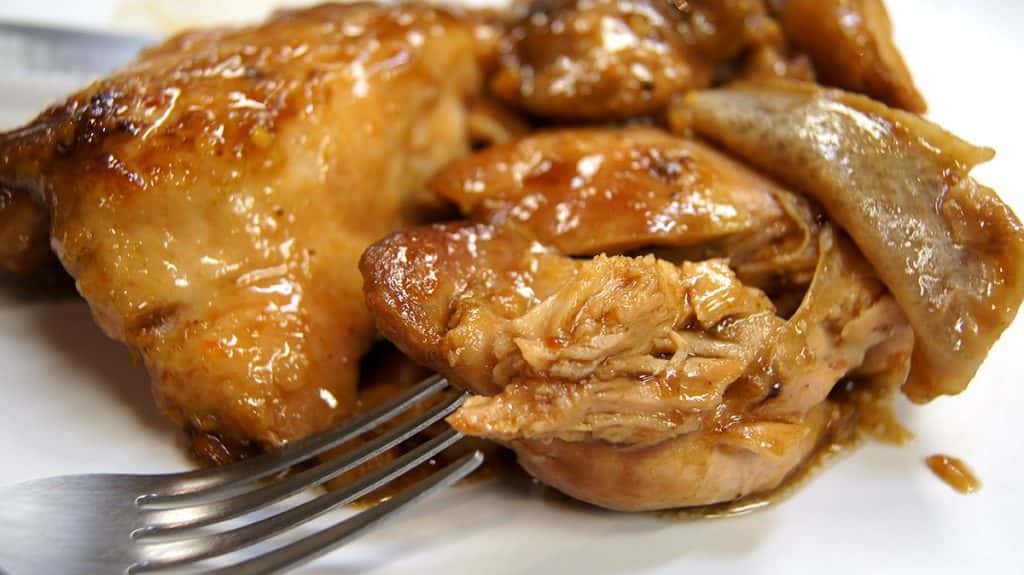 Cheap Eats is a series from LGCM dedicated to helping you eat delicious cuts of high quality meat and seafood without breaking your bank.
What's the Cut?
This installment of Cheap Eats is all about Chicken Thighs. Chicken thighs are, like the name says, from the thigh of a chicken. They're available bone-in or boneless and are a cut of dark meat chicken. We carry boneless skinless thighs – if you like bone-in thighs, they're available as part of thigh & leg quarters. Even though chicken thighs are dark meat, boneless skinless chicken thighs are qualified as a lean cut of meat by USDA standards!
What do Chicken Thighs Taste Like?
As a darker cut of chicken, chicken thighs have a richer, more succulent flavor than chicken breasts. The texture is very smooth from the additional fat in the thighs, as compared to a breast, but they still don't taste fatty. Chicken thighs are happy to take on your favorite marinade or seasoning and will show off flavor beautifully!
Why are Chicken Thighs Such a Good Deal?
Simply put, because America loves chicken breasts so much! Boneless skinless chicken breasts are healthy, tasty and easy to cook, so it's no wonder we eat so many of them. However, each chicken still have 2 thighs for every breast and they need to get sold too! Not everyone knows that chicken thighs are delicious and healthy too, so the price stays low.
How do I Cook Chicken Thighs?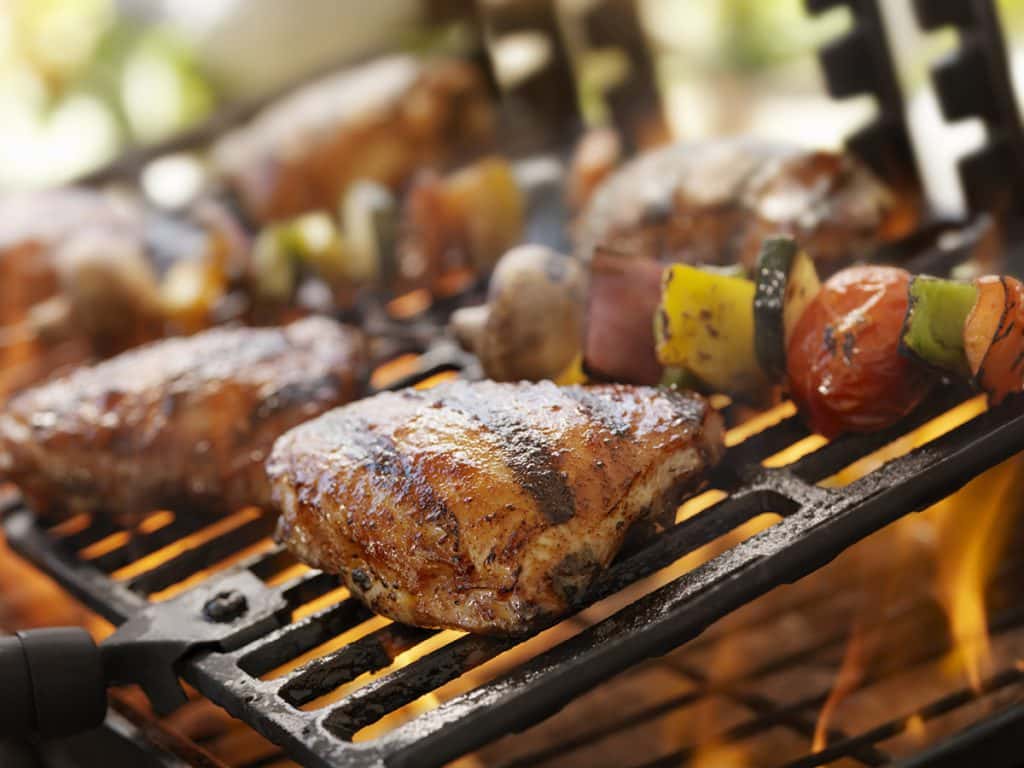 Chicken thighs are super versatile and so easy to cook! You can grill them, put them in a slow cooker, oven roast them, cook them in a pan on the stovetop or even deep fry them. Just make sure you get to an internal temperature of 165°F. Here are some of our favorite recipes:
Slow Cooker Orange Chicken Thighs – one of LGCM's all time most popular recipes that has delicious Asian inspired flavors in the convenience of a slow cooker recipe!
Slow Cooker Shredded Chicken Thighs – a lighter take on tacos that is easy to make in your slow cooker. Use your own favorite taco seasoning to make this recipe your own.
Lemon & Herb Grilled Chicken Thighs – Grilling chicken thighs is great – they don't dry out! Lemon and herb is just the right combo for this summery recipe.
Baked Teriyaki Chicken Thighs – a LGCM recipe with a house made Teriyaki seasoning that is ready in just 20 minutes.
Spanish Stew Chicken Thighs – a Rachel Ray recipe that also uses chorizo sausage in the dish. Fun recipe!
Chicken and Dumplings – Martha Stewart's take on this classic comfort food uses Chicken Thighs.
If I Like Chicken Thighs, What Are Some Other Cuts to Try?
If you love chicken thighs, you can always try thigh and leg quarters which add leg meat to the thighs and are also inexpensive. Cut up fryer chicken has each piece of a chicken cut into pieces and ready for you to roast in your oven. We love making this Baked Cut Up Chicken recipe. Finally, you can always roast a whole chicken and cut it up yourself – Beer Can Chicken is always a winner!
Thanks for reading Cheap Eats, our series dedicated to helping you find budget friendly cuts of meat and seafood. We hope you enjoyed this installment – subscribe to our email list or keep checking our blog to get more great content from LGCM!