It's summer time! That means backyard barbecues, pool parties, impromptu picnics with friends, and enjoying summer nights watching the sun set. Personally, I think having a "house wine" stocked for summer is a great idea, so I've picked 8 wines that are perfect to load up on this summer and put them on a huge sale when you buy them by the case.
You see, in the wine industry, you get much better pricing the more you buy, so I asked a few of my best distributors if they could help me out with some special deals on these delicious bottles. They obliged, and I'm passing along the savings when you take cases at a time – more savings than our normal case discount!
You can get shopping and view all of the offerings right here, or you can keep reading to get an overview of the whole sale.
How This Sale Works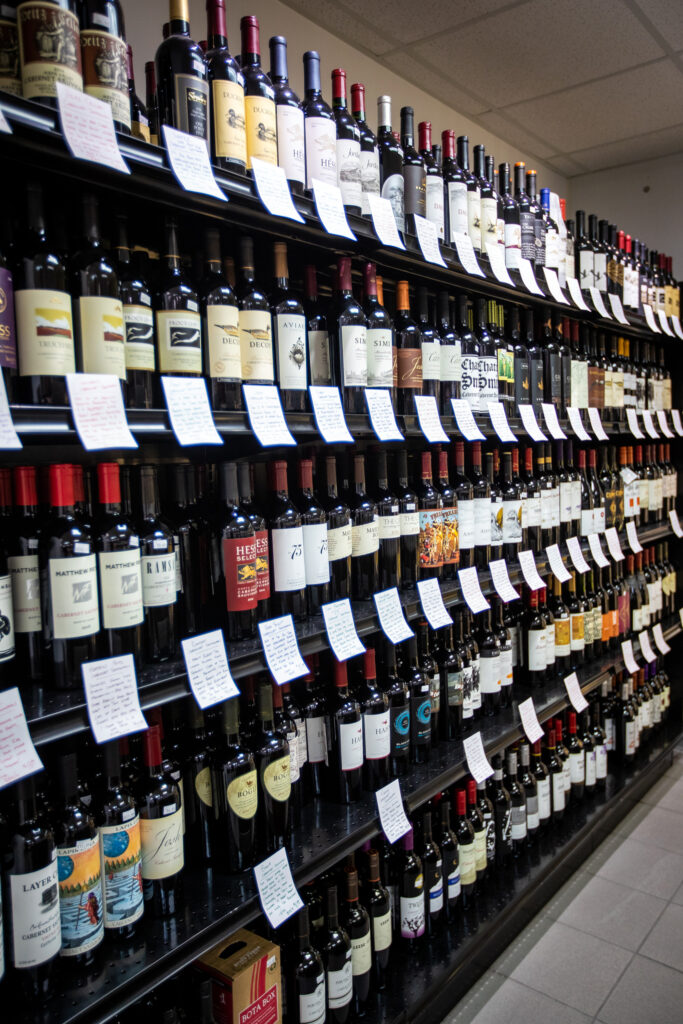 Visit our online shop.
Add the wines you like to your cart. Each item represents a case of wine – either 12 of the same bottle, or in the case of our sampler pack, 3 bottles each of 4 different wines.
Check out before the end of the day on Monday, June 13th to secure your pricing!
We'll email you when the wine is ready – it should be Friday, June 17th (just in time for Father's Day!) – and come to the store to pick up the wine. Unfortunately, it's illegal to ship wine in Wisconsin, sorry!
It's that simple! By pre-buying these select wines by the case, we can pass along big savings to you and you'll get hand selected wines that are great for summer.
Visit the store to start shopping or keep reading to get an overview of each wine.
The Crisp Refreshing White: Pewsey Vale Dry Riesling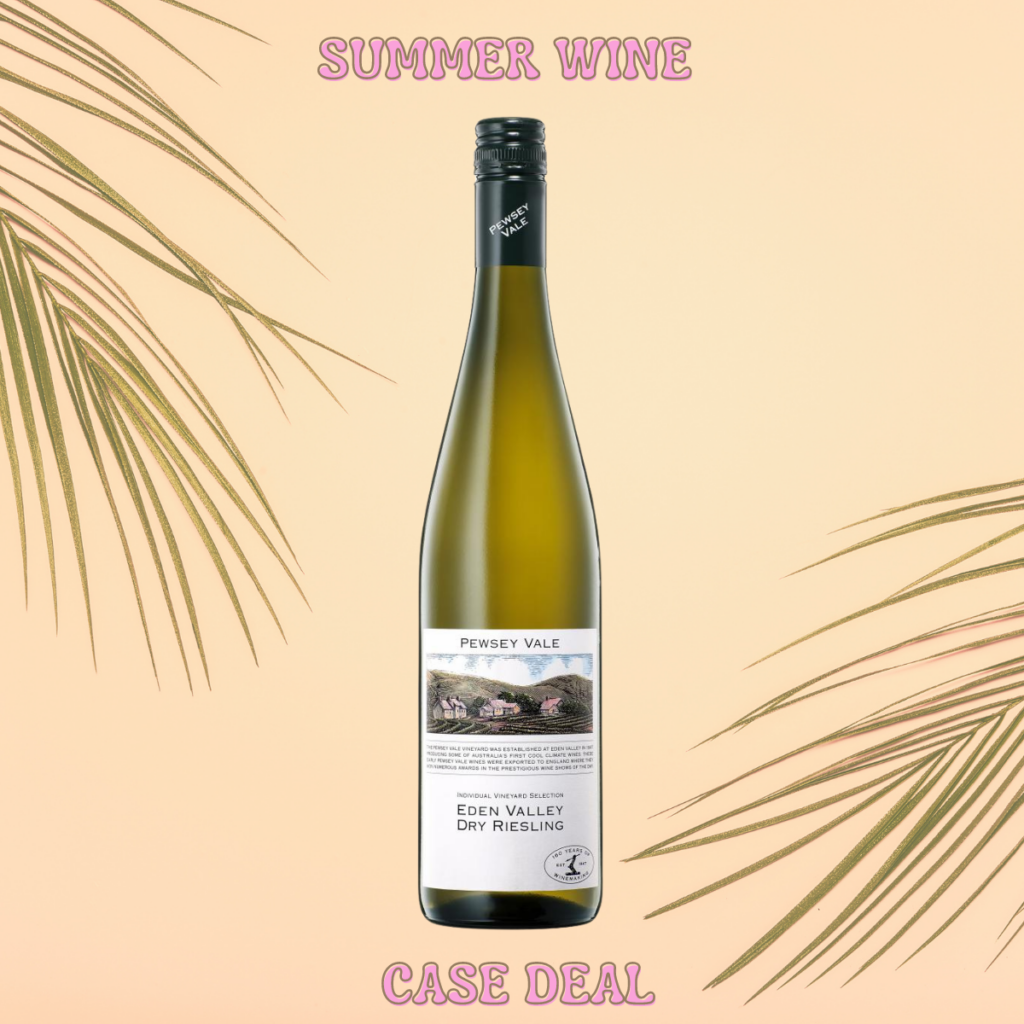 Seriously, this is the wine my wife and I crushed last summer, and I think you'll like it too. This DRY NOT SWEET Riesling from Australia is crisp and so refreshing with lots of aromatic citrus notes. It's great as an outside sipper on a hot day or a lovely wine with food.
Buy online now for $180 per case – 17% savings!
The White Everyone Loves: Mount Riley Sauvignon Blanc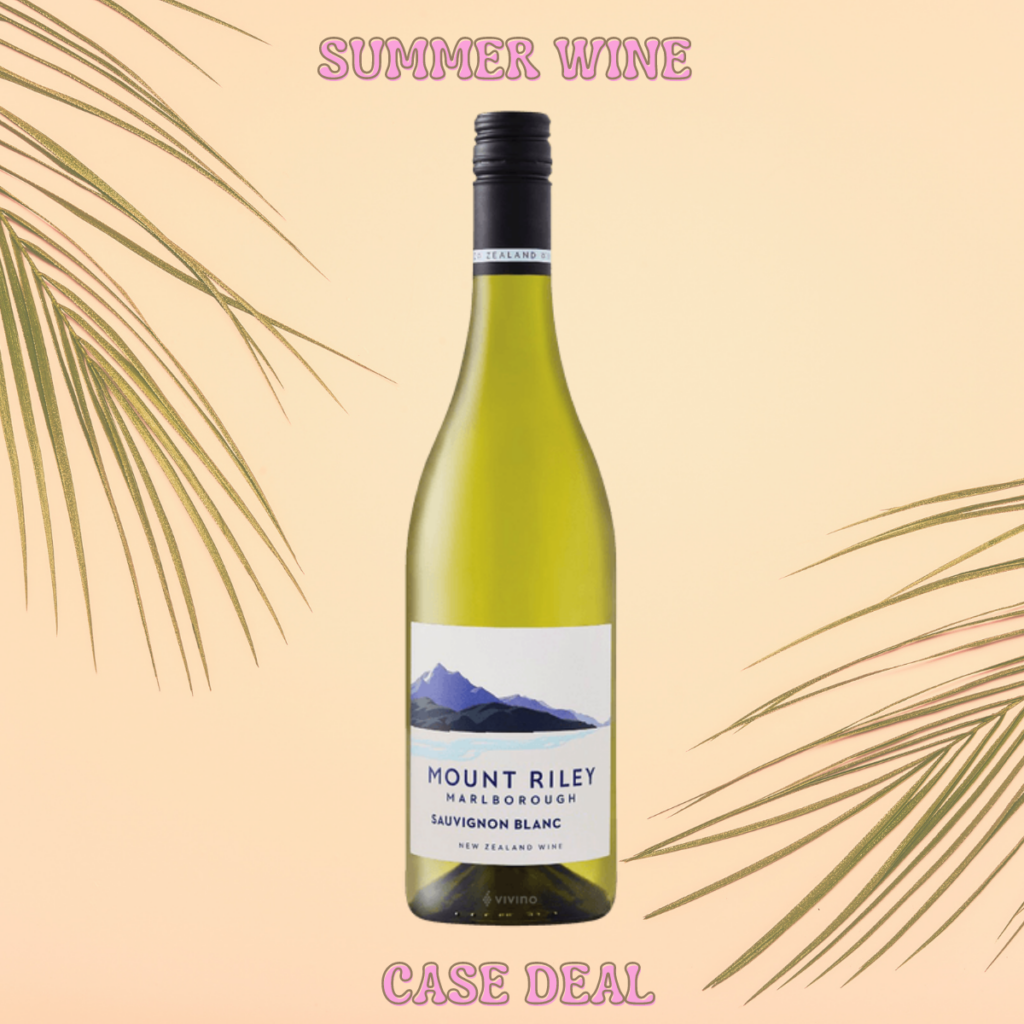 I think everybody like New Zealand Sauvignon Blanc – so much so that the prices are skyrocketing. I managed to get a great deal on this lovely bottle of family produced wine that has all of the zesty citrus and grapefruit flavors you love about New Zealand Sauvignon Blanc without a premium price.
Buy online now for $156 per case – 19% savings!
Bubbles to Wash Away Your Troubles: Ultraviolet Sparkling Rosé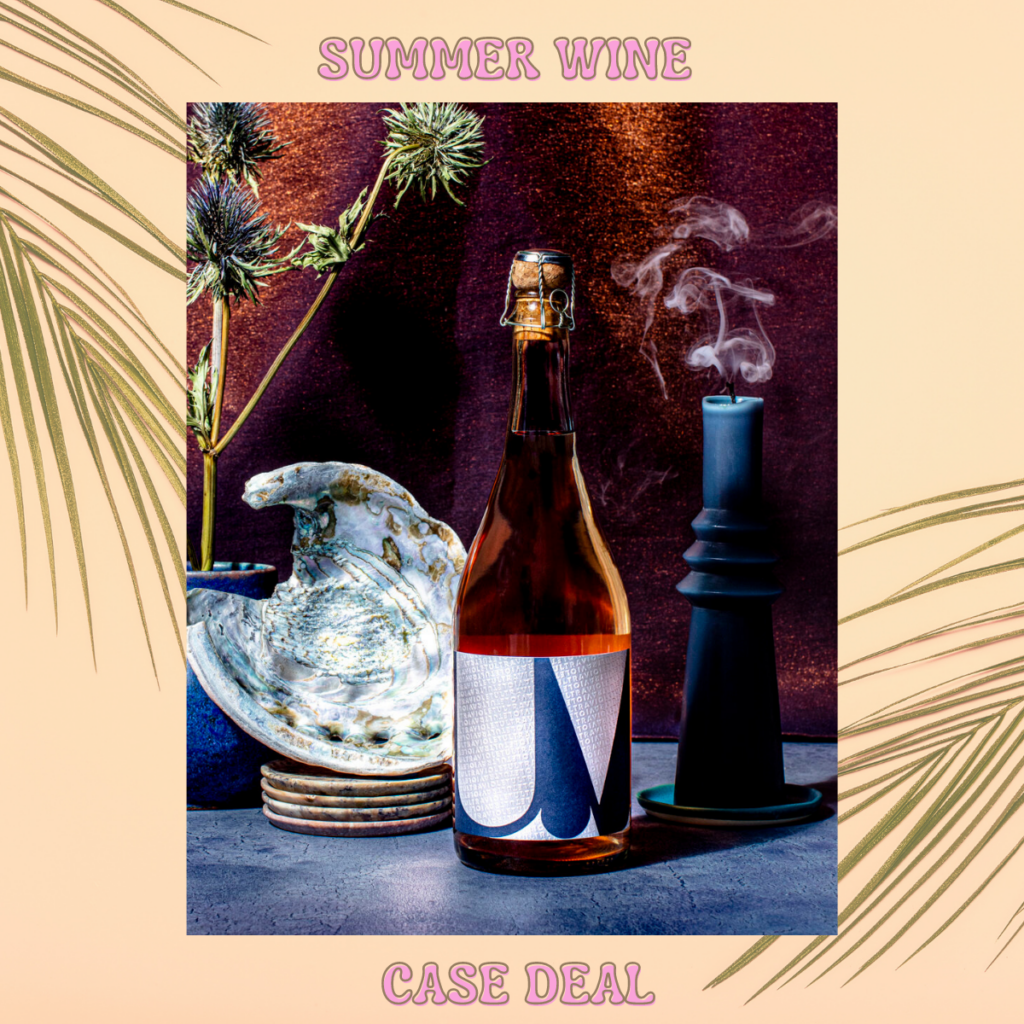 Nothing says party like sparkling wine, and these California bubbles are full of red fruit flavors and refreshing bubbles. I think the extra fruitiness of rosé bubbles is perfect for summer, especially when you just want a glass of something pink to enjoy out on the patio or by the pool.
Buy online now for $168 per case – 18% savings!
Rosé All Day: Los Conejos Malditos Rosé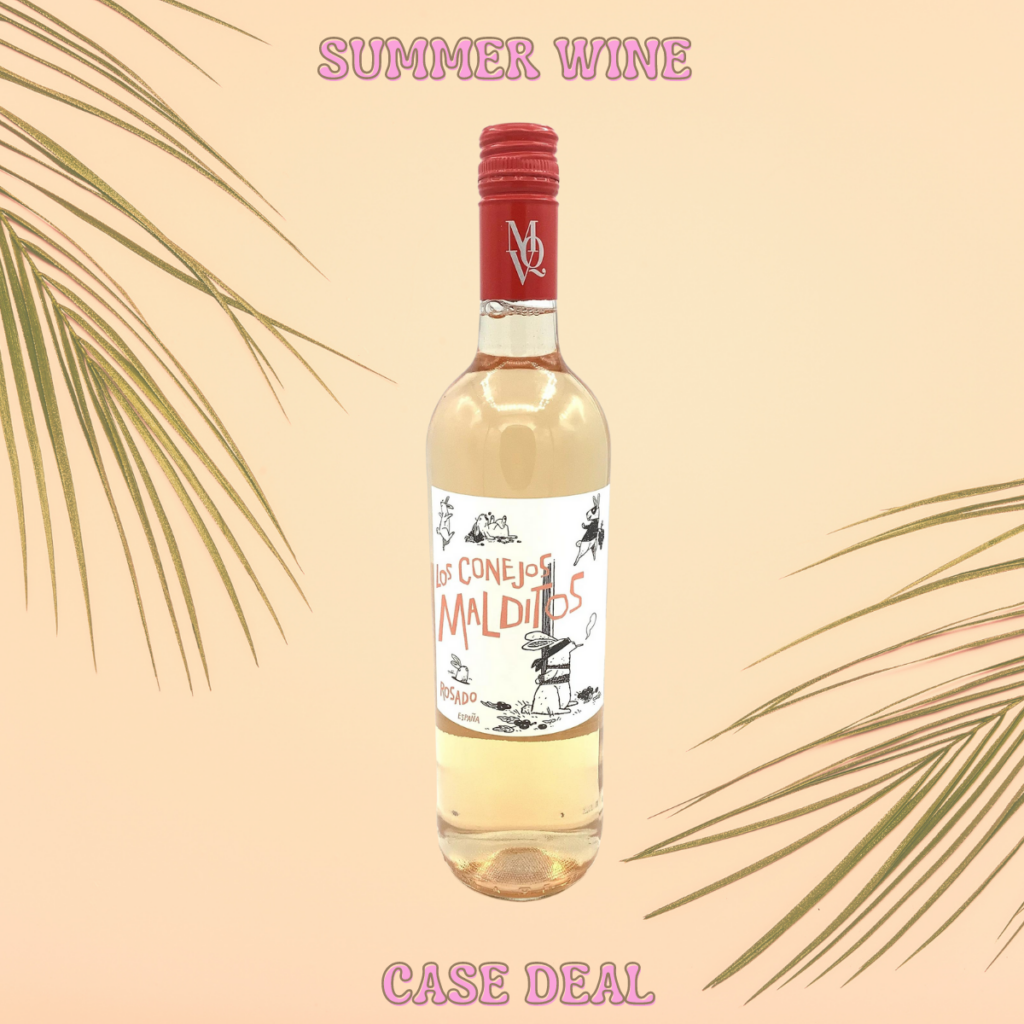 Rosé is just easy – it goes down easy, has some nice, light red fruit flavors, and can be enjoyed pretty much any time. This Spanish bottle has a hilarious label with rabbits being mischievous. If you're going to stock up on a rosé, one with a funny label is the best, and how many of us would like the darn rabbits to just stop eating our gardens? Am I right?
Buy online now for $144 per case – 20% savings!
The Everyday Red: Masciarelli Montepulciano d'Abruzzo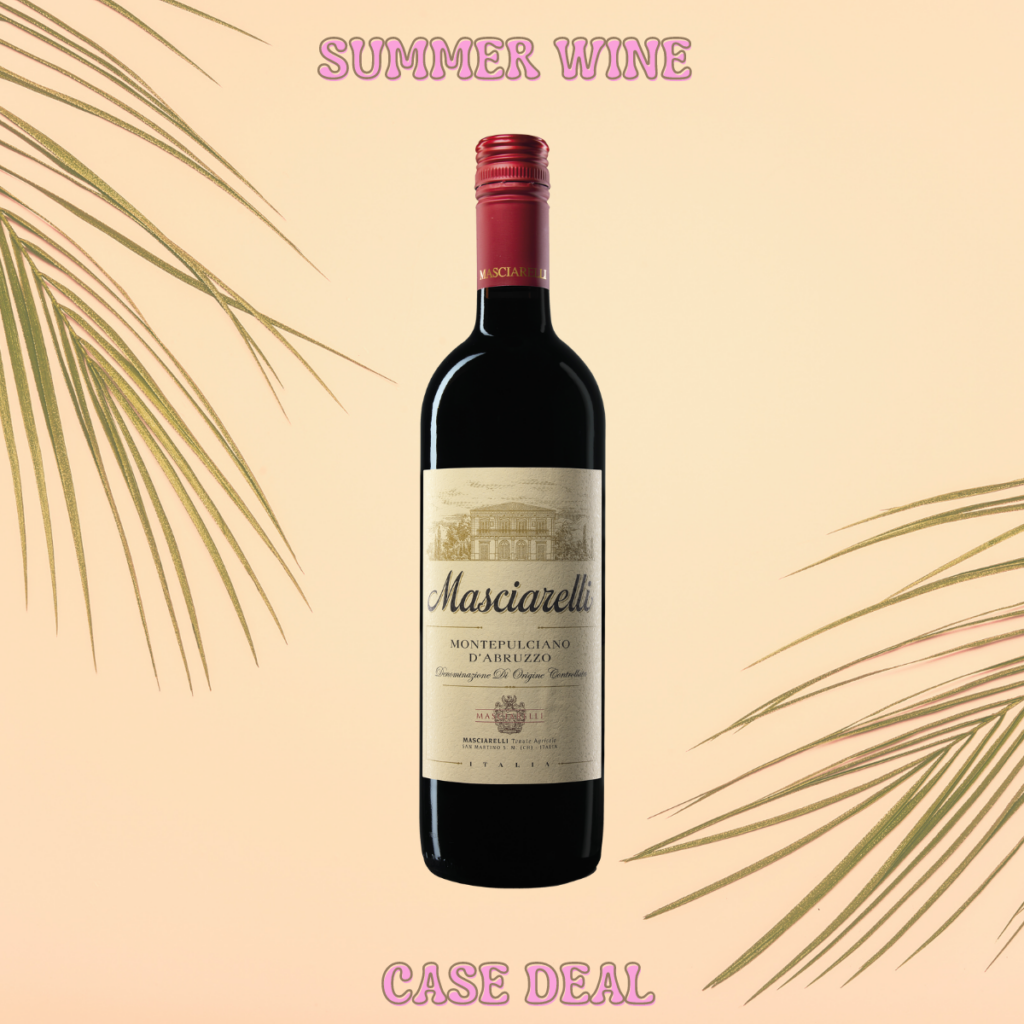 The ultimate pizza / burger / brat / pasta bottle of red Italian wine for every day drinking. Montepulciano is what you'll find as the house red at every Italian restaurant because it's medium – light bodied with nice black and red fruit flavors with a few other things going on. It's easy drinking on its own, not too light or too heavy, and goes with all sorts of food. Seriously, this is just an awesome bottle to keep around for Tuesday nights.
Buy online now for $114 per case – 21% savings!
The Smooth Red Blend: Daou Pessimist Red Blend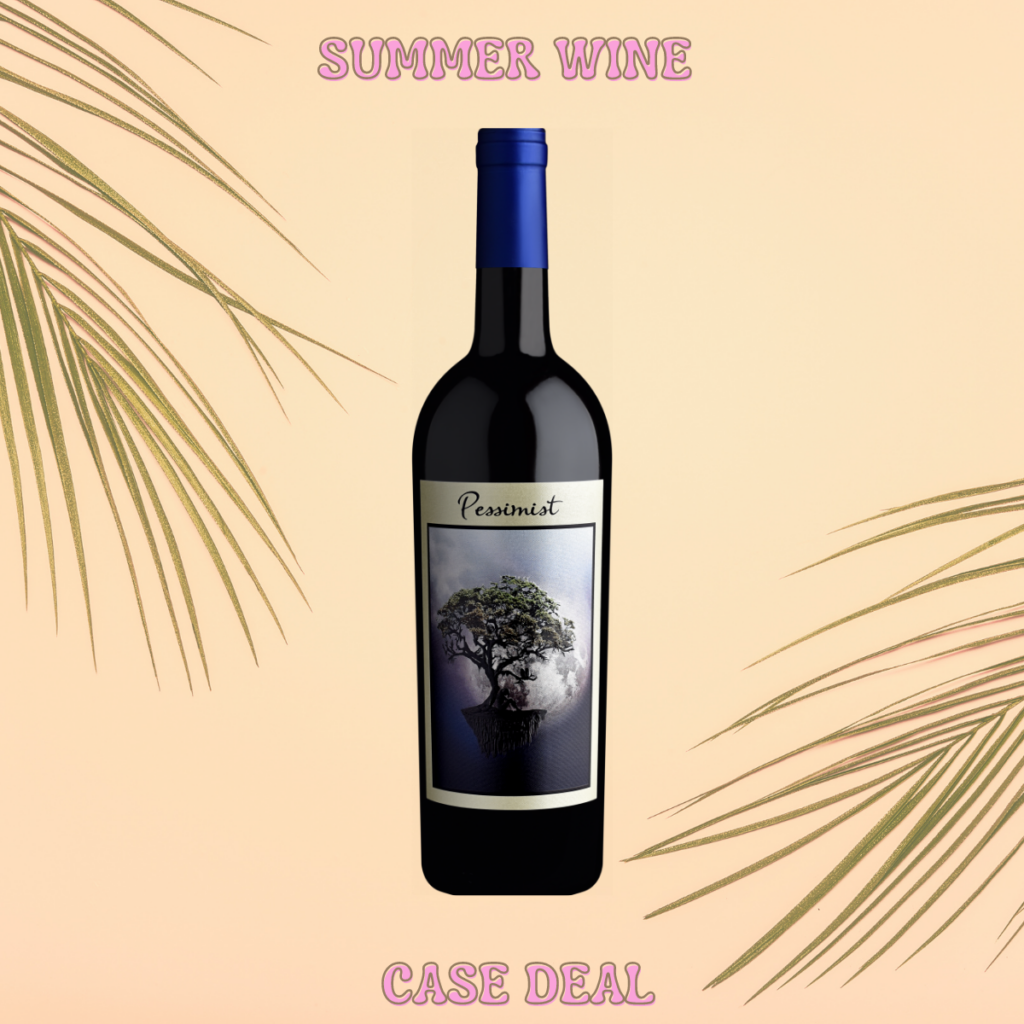 If you're a prisoner to taste (get it?), you know that some red blends have gotten insane in price. If you want a nice, easy drinking red blend to enjoy at parties or with BBQ, The Pessimist will not disappoint, and it's priced MUCH better than other "premium" red blends.
Buy online now for $204 per case – 26% savings!
The Cali Cab of Summer: 3 Finger Jack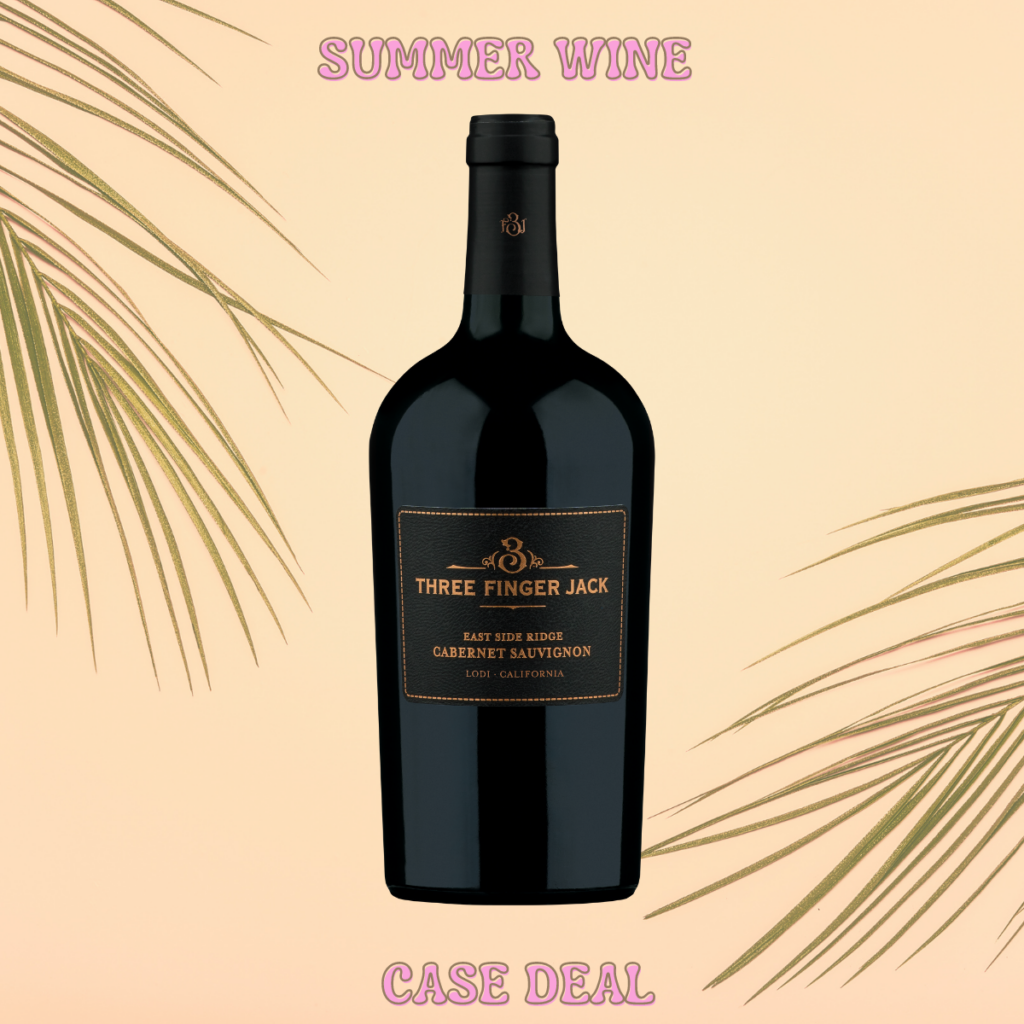 The name is hilarious, and the bottle looks like an old West whiskey jug. It's great to enjoy by the grill and make up ridiculous stories about 3 Finger Jack. The wine itself is good too – bold fruit flavors and a smooth finish to go with all of that beef you're going to be grilling. Enjoy!
Buy now for $156 per case – 19% savings!
The I Can't Decide Sampler Pack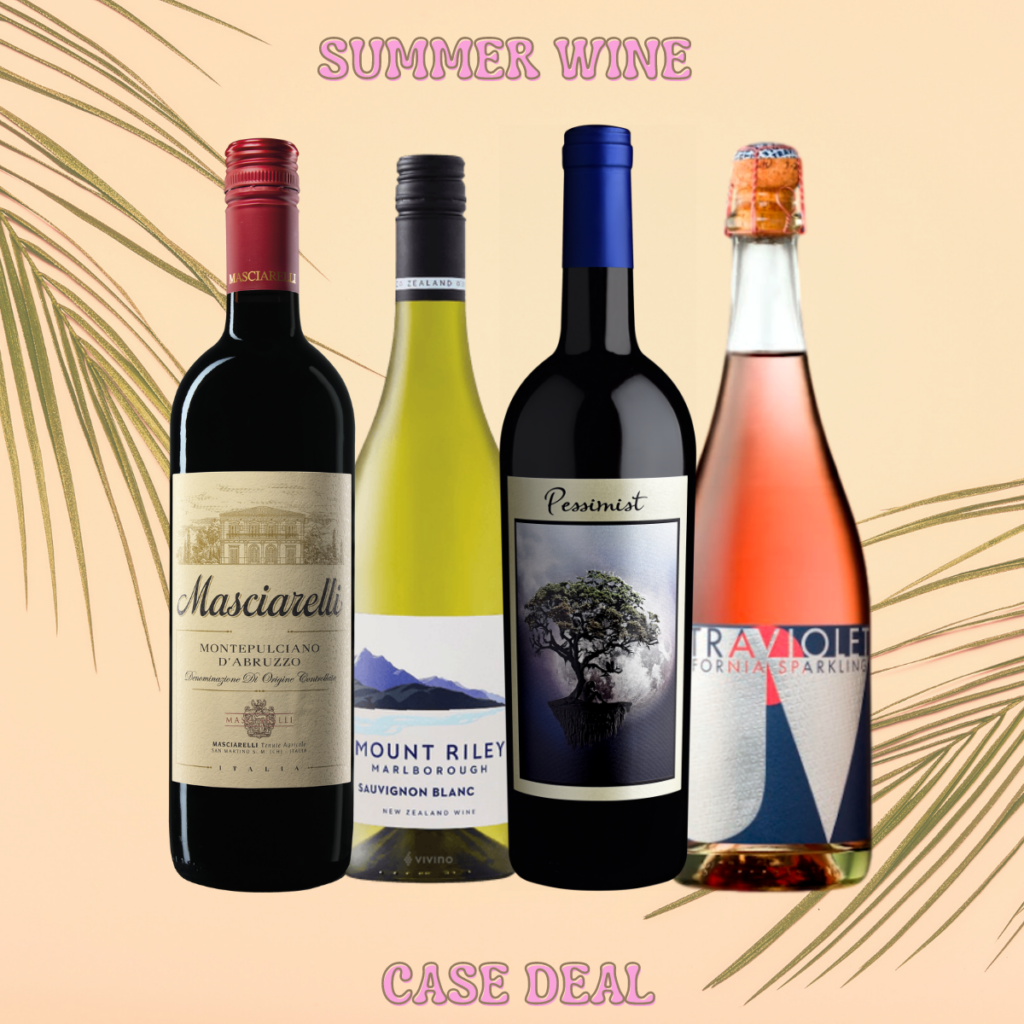 If you can't decide, get a mixed case of 3 bottles each of:
Ultraviolet Sparkling Rosé
Mount Riley Sauvignon Blanc
Masciarelli Montepulciano
Daou Pessimist Red Blend
That's it for explanation – remember this sale ends on the end of the day on June 13th, and supplies are limited so get your orders in ASAP so you don't miss out on these savings! Restrictions do apply, so check the product pages for all the details.
Visit our online store to shop now!
Have a great day – we'll see you soon at Lake Geneva Country Meats!
Nick