LGCM is turning 50 on September 20th and we're celebrating the week of September 21st. We're sharing memories from the past 50 years in a series of blog posts. This post is looking at the wonderful employees we've had over 50 years at Lake Geneva Country Meats. For more information about our 50th Anniversary celebrations, please click this link to visit our 50th Anniversary page.
It's said that skilled butchering is a dying skill, and it's true that the art of custom cutting meat is fading in many places across America. So too are the skills of artisan sausage crafting, great customer service and attention to detail in product packaging. However, our staff possess these skills in abundance. We have been fortunate to always have employees that are talented and passionate about their jobs and work hard to deliver great products for our customers. It goes without saying that Lake Geneva Country Meats would not have made it 50 years without their talent, and hard work. From the entire Leahy family, thank you to each and every person who has worked here the past 50 years.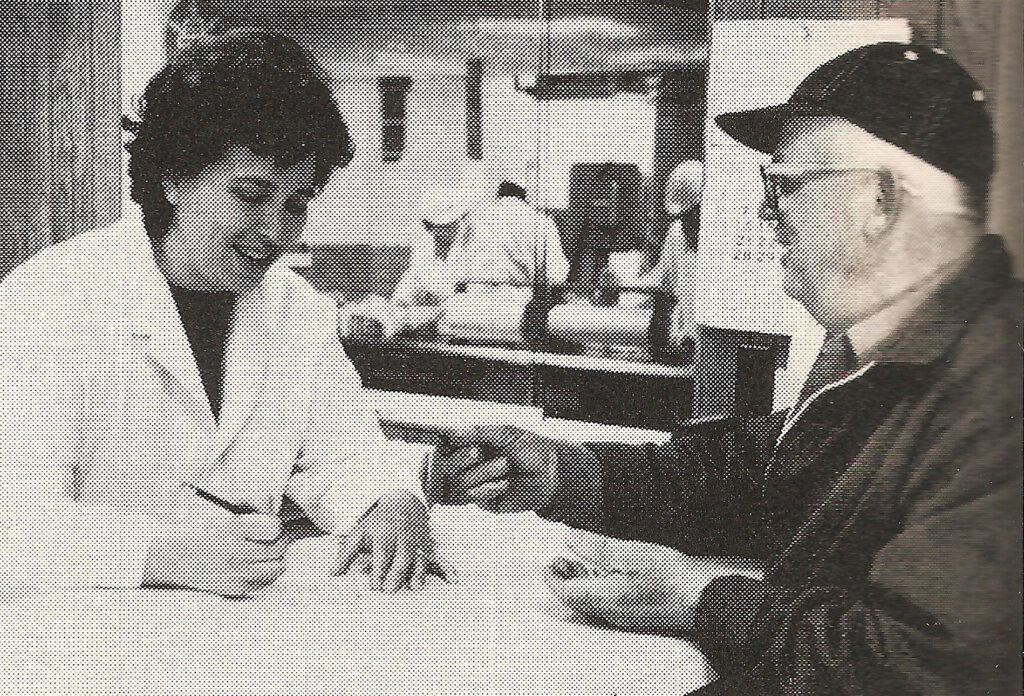 We want to specifically thank 3 employees that have been with us for very long amounts of time. The first is Betty Klabunde. Betty has been with LGCM almost since the start of the company. Since then, she has been our mainstay in the front office. She knows every possible way to cut a beef, pig or lamb, and so much more. She is one of the most friendly people you will ever meet and is well known as the friendly voice on the phone when you call LGCM. Betty has cut back to only working Saturdays now, but she's still a very important part of our team at LGCM.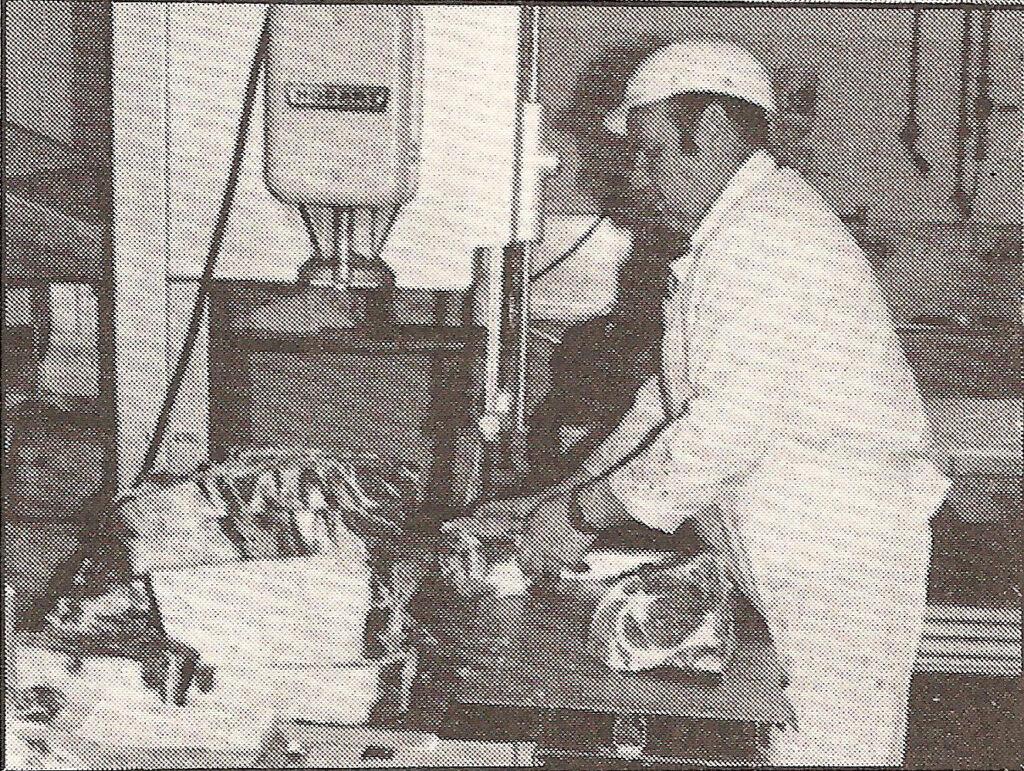 The second employee is Dave Fleming. Dave Fleming is a highly skilled meat cutter that has been with us since the 1960s. Dave no longer works at LGCM on a regular basis but even after he retired, he would fill in and help cut meat when we needed extra help. Dave is also our "go to" referral for pig roasts. Dave and his family rent out pig roasters and also will do the roasting for you, if you need help. We feel confident referring customers to Dave's skilled hands!
Finally, we want to thank Jeff Schmalfeldt. Jeff started here in 1983 as a boxer boy. In the next 32 years, Jeff worked his way up to Production Manager and became one of Wisconsin's first Master Meat Crafters. Jeff has uncanny skill with sausage production and also oversees every single product that comes up to our store. Jeff is also very talented at fixing all sorts of stubborn mechanical issues and a dedicated partner who will stay and get the job done no matter what it takes. In addition to Betty, Dave and Jeff, we have 2 employees with over 20 years of service (Bardo and Carolynne) and 2 employees that are just about there (Ruben and Ron).
[new_royalslider id="10″]
While Betty, Dave and Jeff hold records for longevity, we've had many, many other employees. We expanded from 4 employees when we started in the barn in Lake Geneva to a larger group as the years went on. Through the 1970's and 1980's, it was still a small enough group to go over to John and Rita's house for dinner after a long day or for a Holiday Party. There are many fond memories of these years and you can take a look at some of the pictures from this time in the slider above.
[new_royalslider id="11″]
We now have almost 40 employees from part time to seasonal to full time. Each and every one is important to what we do and we truly appreciate the hard work they put in to the business. As we write this blog post, the guys in back are putting in extra time working through a very busy time of the year and everybody up front is greeting all of the customers coming in for our 50th Anniversary Special with a big smile. Thank you all for everything you do!
For more on LGCM's 50th Anniversary celebrations, please visit our 50 Year page.