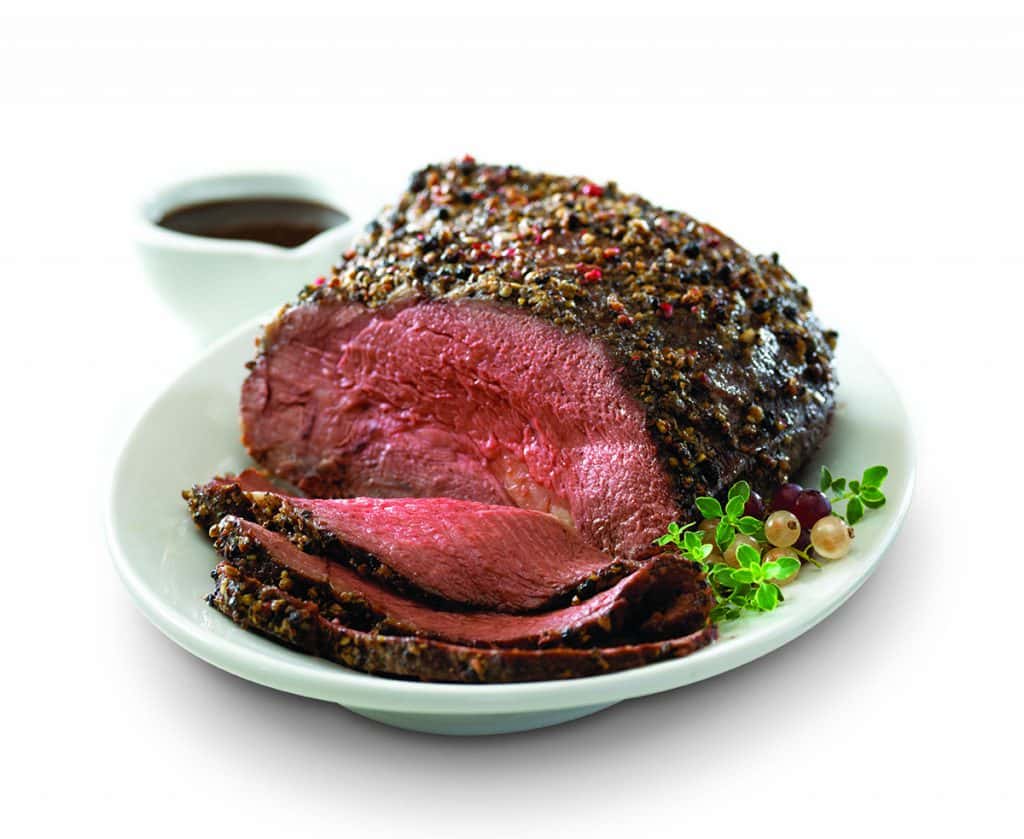 Cheap Eats is a series from LGCM dedicated to helping you eat delicious cuts of high quality meat and seafood without breaking your bank.
What's the Cut?
This installment of Cheap Eats we're talking about Beef Rump Roasts. As the name suggests, the Beef Rump Roast comes from the "rump" of a beef steer. The more proper name is the "round" of animal, but that's not as fun, so we call them a rump roast. We have rump roasts in our freezer case year round and frequently have them available in our fresh cash during the colder months. If you don't see one fresh, just ask and we can cut one fresh for you!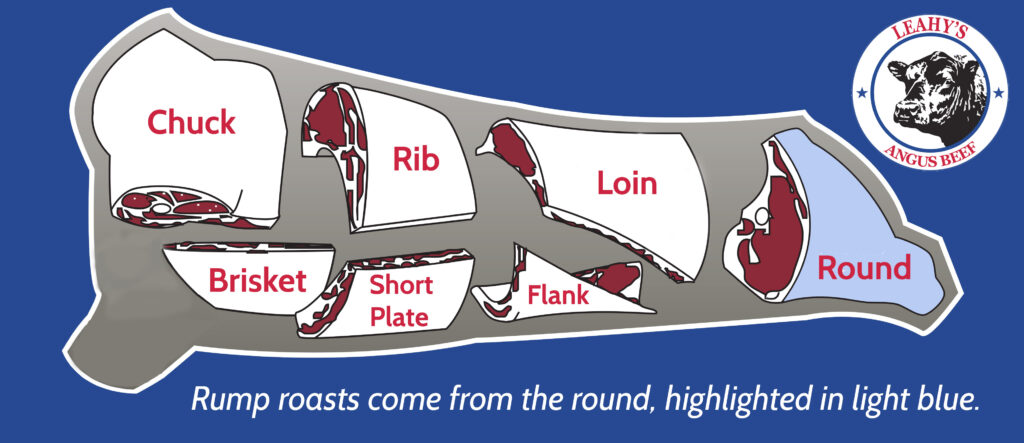 What Does a Rump Roast Taste Like?
Rump Roasts are a certified extra lean piece of beef that come from a heavily used muscle group. Since rump roasts are lean and well used, they can be a bit tougher if you don't cook them correctly. However, all that use of the muscle develops rich beef flavor that is great with a wide variety of seasonings or sauces. Use this roast for a pot roast or Italian Beef and you'll be happy with the result.
Why are Rump Roasts Such a Good Deal?
Cuts from the beef round are generally the least tender of all the beef cuts. Even cuts from the front shoulder (chuck) are more tender than round cuts. We generally pay more for more tender cuts of meat, so the rump roasts are among the least expensive cuts available. If you are okay with cooking the meat a bit lower and slower to get great results, that's not a worry though. Also, beef cattle are growing larger, due to constantly improving genetics. The animals are putting on much of the weight in their shoulders, so there is more round available. More supply equals lower cost!
How do I Cook Rump Roasts?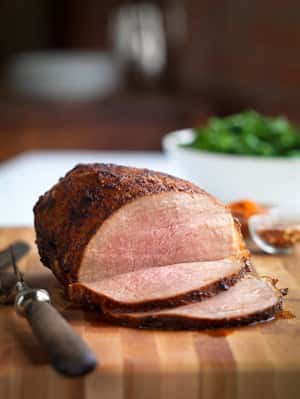 Two words: LOW and SLOW! Rump roasts are a perfect cut of meat to put in a slow cooker and make a pot roast dinner. You can also oven roast them or braise them for good results. For the truly adventurous cooks, you can even try smoking a beef rump roast for Smoked Beef! Here are some of our favorite recipes:
Slow Cooker Pot Roast – this is a super simple and easy way to make a pot roast. Rump roasts will be great for this recipe.
Slow Cooker Burgundy Rump Roast – coat your roast with peppercorns and garlic then put it in the slow cooker with wine and mushrooms. You're going to love the results.
Garlic Herb Crusted Rump Roast – this is a very easy to make over roasted Rump Roast recipe with a very flavorful garlic and herb crust!
Easy Beef Bourguignon – cut a Rump Roast into cubes and then braise. A classic recipe made easy by following this recipe!
Braised Beef Roast with Leek Mustard Au Jus – substitute a Rump Roast for the Chuck Roast in this recipe. The Au Jus is super flavorful, especially if you like mustard.
Smoked Beef Rump Roast – briskets are the most commonly smoked beef dish, but if you take your time, a Rump Roast can yield delicious results too. If you're a smoke master, give this recipe a try!
If I Like Rump Roasts, What Are Some Other Cuts to Try?
There are plenty of other cuts from the round of a beef for you to try! We love Eye of Round roasts, which are also extra lean, but are a little bit smaller and also very easy to slice. They're great for making homemade Italian Beef. We also have Top Round Roasts and Steaks available which are very similar in flavor and preparation.
Thanks for reading Cheap Eats, our series dedicated to helping you find budget friendly cuts of meat and seafood. We hope you enjoyed this installment – subscribe to our email list or keep checking our blog to get more great content from LGCM!