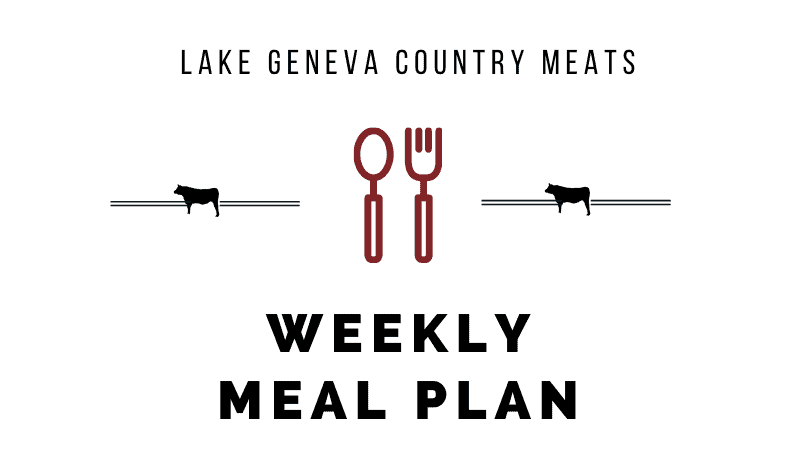 For this week's meal plan, we're taking a look back on some of our favorite Inauguration meals from year's past.  If you're planning to watch this year's Inauguration, it could be fun to re-create one of these meals!….maybe even the Jelly Belly's 😂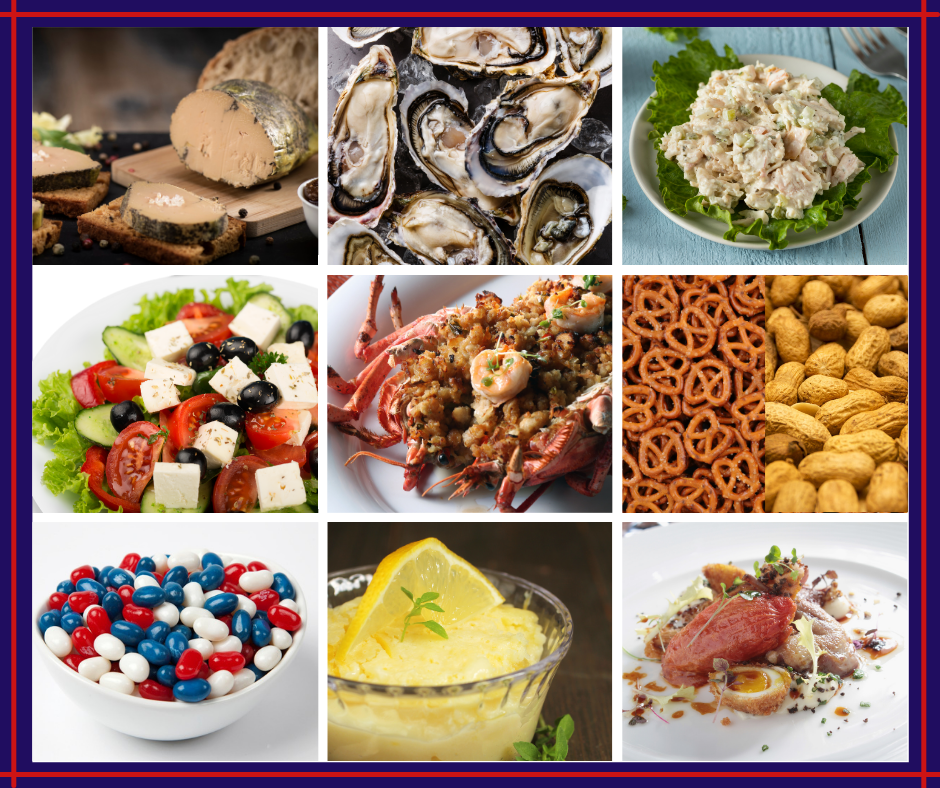 1865
Abraham Lincoln's midnight inaugural buffet serves foie gras, turtle stew, and leg of veal. Too bad a rowdy, drunken mob use it to start a food fight.  Other items that were likely part of the food fight: beef à l'Anglaise, cream candies, fruit ices, tarts and cakes!
I'd opt to re-create the veal portion of this meal, but you could skip the turtle stew perhaps!
1889
After a meal of oysters, cold tongue, and quail, Benjamin Harrison and his guests are presented with a cake replica of the Capitol building, measuring six feet tall and weighing 800 pounds.
Now, this is the kind of meal I'm talking about!  One that ends in an 800 pound cake.
1945
In the interest of wartime rationing, Franklin D. Roosevelt's housekeeper, Henrietta Nesbitt, serves guests cold chicken salad, rolls without butter, coffee with no sugar, and cake with no frosting at the president's fourth inauguration.  If he had his way, Roosevelt would have had chicken à la king.
This would be a great one to make while watching this year's inauguration celebration – a simple chicken salad sounds great to me.  But, I'll be sure to keep some of that 800 pound cake left over from the 1889 lunch.
1957
In the short-lived tradition of "minorities dinners," Dwight D. Eisenhower's staff serves Greek salad and gefilte fish at the president's second inauguration.
Maybe skip the gefilte fish and opt for chicken or flank steak instead.  But, you can still enjoy those great Greek flavors!
1961
Massachusetts-born John F. Kennedy dined on New England boiled stuffed lobster with drawn butter and deviled crabmeat imperial.  Guests also enjoyed tomato soup with crushed popcorn (which sounds AMAZING), beef ribs and patisserie Bâton Blanche.
Might we suggest enjoying a lobster tail with roquefort sauce for your 2021 re-creation of Kennedy's 1961 meal.

1977
Jimmy Carter cancels his inaugural meal so he can be the first to walk from the Capitol to the White House in the parade after being sworn in. In lieu of a lavish luncheon, his guests munch on peanuts and pretzels.
All we can say is that you'd better be able to re-create this meal – even Bridget can!  So let's all enjoy some peanuts and pretzels while enjoying this year's inauguration day.
1981
Ronald Reagan relied on jelly beans to quit smoking, so for his inaugural festivities, Herman Goelitz Candy Company of Oakland, California, sends three and a half tons of cherry, coconut, and blueberry Jelly Bellies to the White House.
Another one we can all handle.  Grab some Jelly Bellies for a simple inauguration day dessert.
Ok, but really, Reagan dined on sole, spinach with lobster and shrimp and veal medallions.
2005
George W. Bush starts his second inaugural meal with a prayer and finishes it with a steamed lemon pudding, one of Teddy Roosevelt's favorite desserts.  Guests also enjoyed crab, lobster and quail.
2009
In honor of Abraham Lincoln's bicentennial birthday, Barack Obama chooses a menu inspired by the 16th president's favorite foods: pheasant, duck, and caramel apple cake.
If you're looking to re-create a duck meal, give this one a try.
It's fun to see all of the contrast in menus over the years and how personal it is to the incoming President.