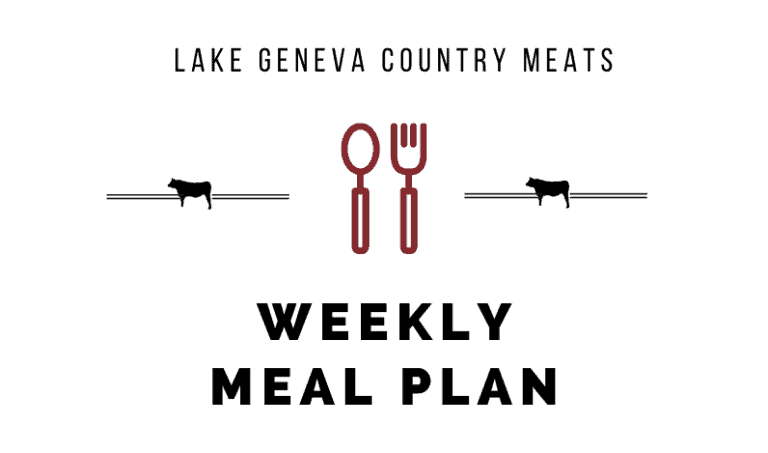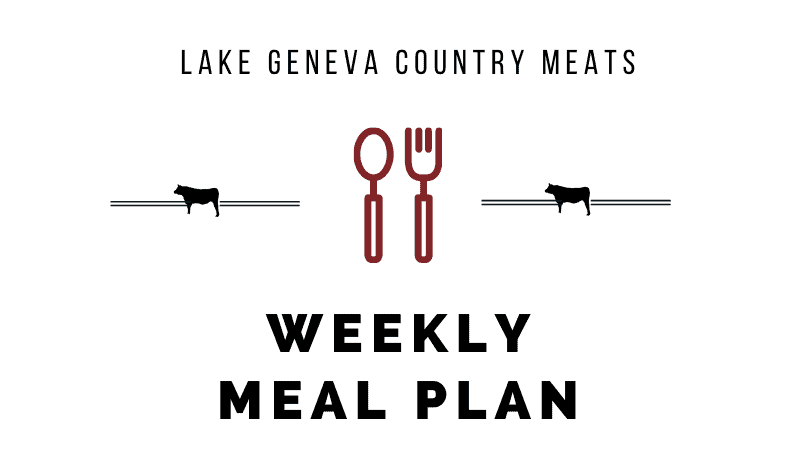 We've gotten a good amount of snow this week (which I am personally thrilled about) so this week's plan is full of comforting, easy meals.  Plenty of slow cookers, sheet pans and one pot meals.  Check it out!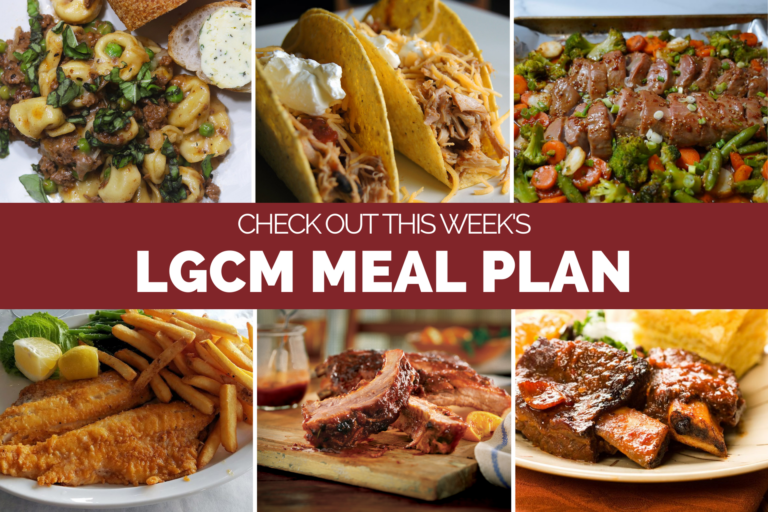 I love to start the week with comfort food because who likes Mondays?  You might as well enjoy a tasty pasta dish when you get home from work!  Both of these dishes use ground beef as your protein so you likely already have some in your refrigerator or freezer – easy peasy!
On Taco Tuesday, we almost always do some version of slow cooker chicken tacos because the kids love them and it's easy to get on the table since the chicken has been cooking all day.  If you didn't start your slow cooker meal early in the day, opt for a one pot Mexican dish instead and only leave yourself with one prep dish to wash.
Mid-week meals are always best when easiest, so today just throw it all on one sheet pan – pork tenderloin, vegetables or fruit and potatoes.  Lean, easy and flavorful dinner with easy cleanup.
We've made a lot of great food already this week, and you probably have some of it leftover. Take a night off from cooking and enjoy your leftovers, or enjoy a meal from one of our great local restaurants. 
This seems like a good time to ask – would you like to receive an email every time we publish a new meal plan? If you would, just fill out the form below!
This Fish Friday, I wanted to share two dishes we don't always talk about – walleye and catfish.  Two great fish options and these are the best ways to prep each of them, in my opinion.  Enjoy a classic Wisconsin fish fry with walleye or step outside your traditional fish zone and go for catfish this Friday!
Saturday – Baby Back Ribs
Baby back ribs are on sale this week at the store, so I hope you got to pick some up and try one (or both!) of these recipes.
Slow cooker Sunday.  I don't know what your weekends look like, but ours are typically jam packed with playing in the snow, movie marathons and lots of running around.  So, throwing a warm meal in the slow cooker is the best way to be able to still sit down for a family dinner at the end of the night.  
If you still need mealtime inspiration, you can find previous weeks' meal plans below!