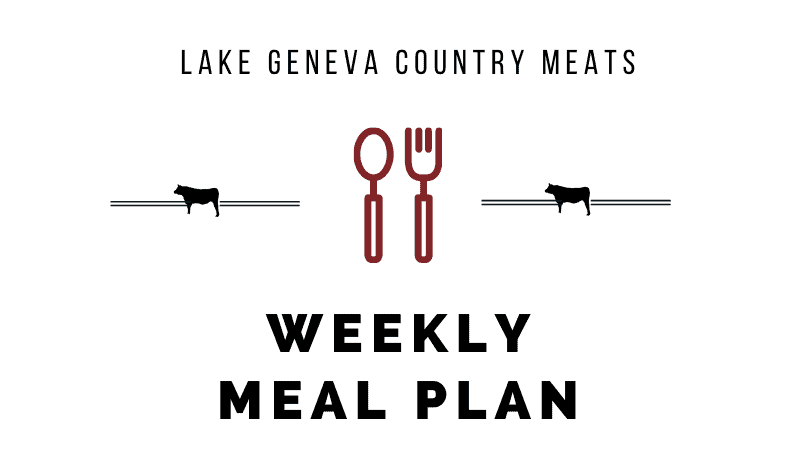 We had a fun week with the inauguration last week, but we're back to our regularly scheduled meal plan!  This week has a slew of recipes that are a perfect way to get you through until it can be the weekend again!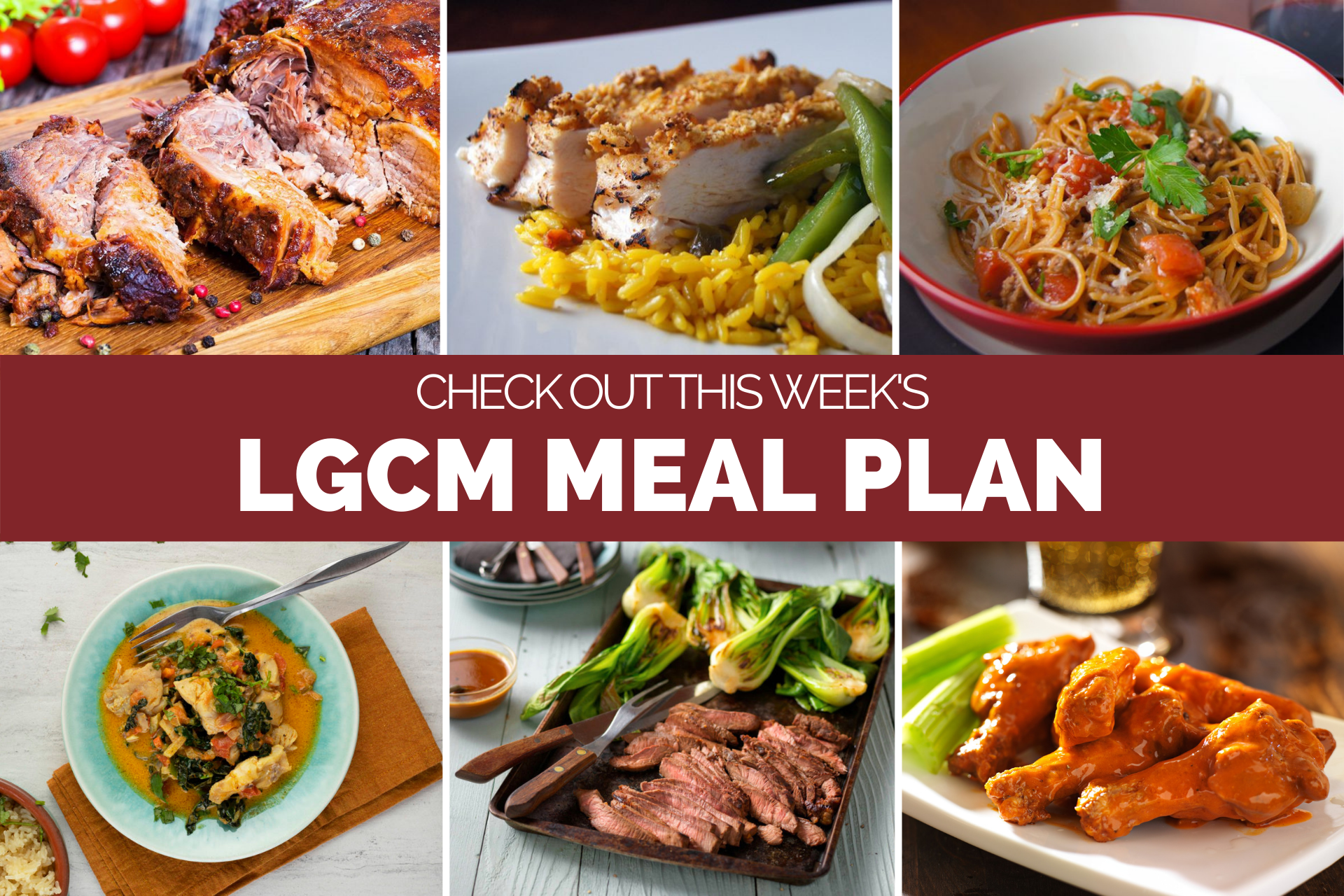 MONDAY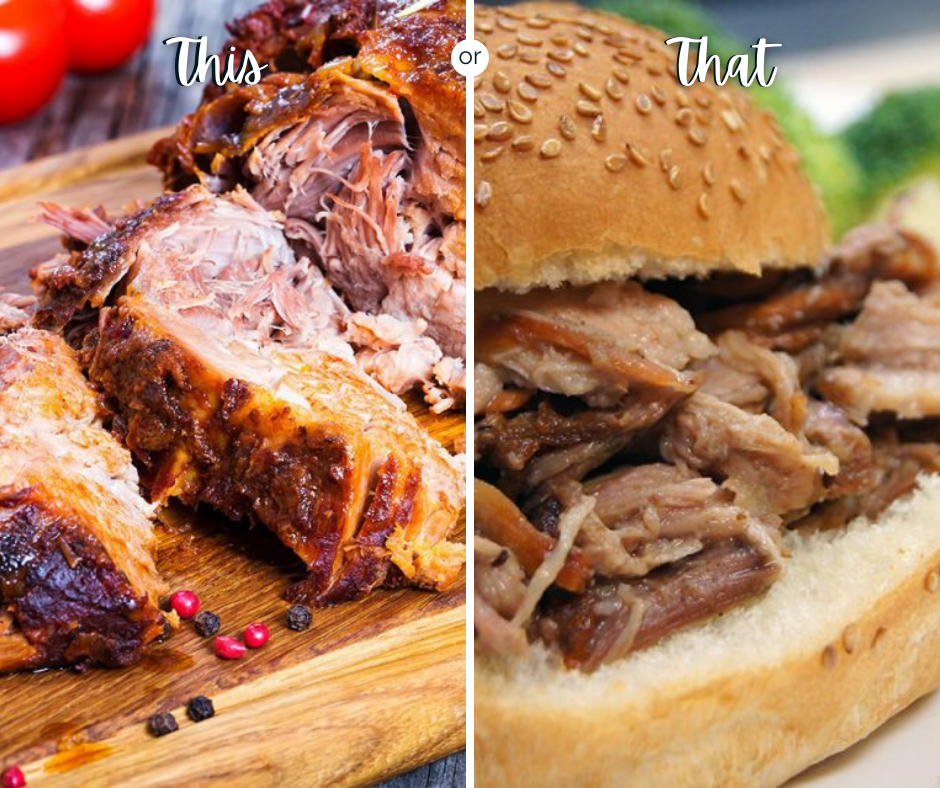 Starting the week off strong will pulled pork.  A popular meat in our house, pork is always a hit.  I know, I know, it's very Wisconsin of me, but I love a good slow cooker recipe, especially on a Monday.  That way, I know a hot and delicious meal is ready for the family when I get home from work.  Both of these recipes are great slow cooker options that offer two different flavor profiles to enjoy.
Option 1: Slow cooker Texas pulled pork
Option 2: Cranberry maple pulled pork
TUESDAY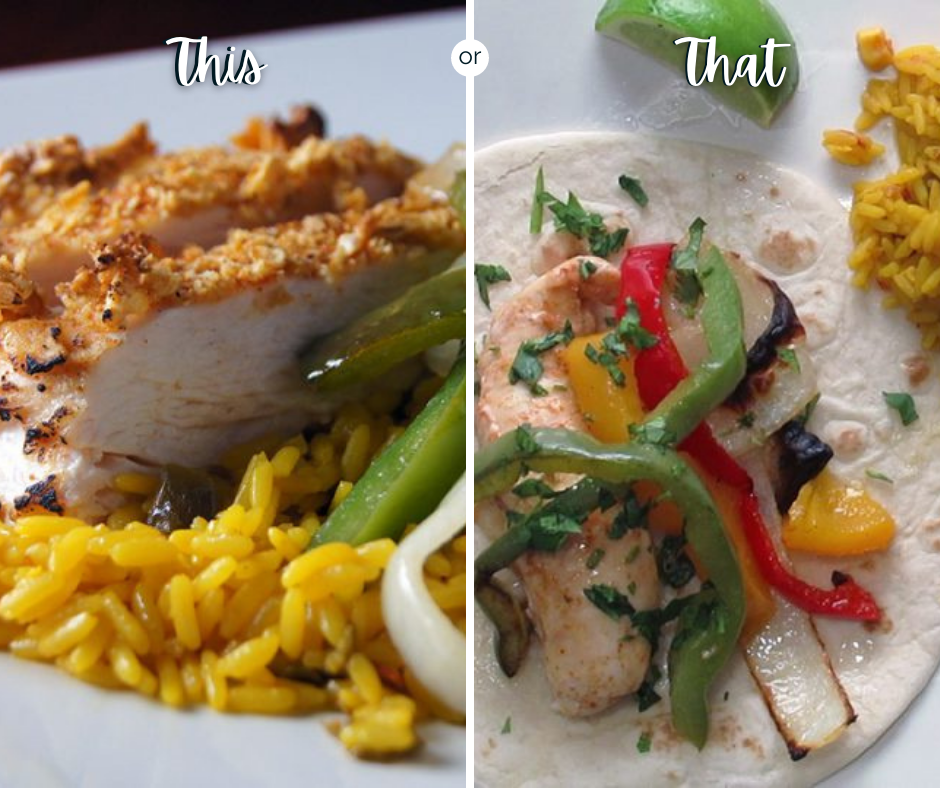 Taco Tuesday calls for Mexican flavors galore!  Crusting a chicken breast in tortilla adds excellent texture and a delicious bite.  But if you'd prefer a more traditional taco, head straight to super easy chicken fajitas – all made on one sheet pan and so easy to prepare.
Option 1: Tortilla crusted chicken breast
Option 2: Sheet pan chicken fajitas
WEDNESDAY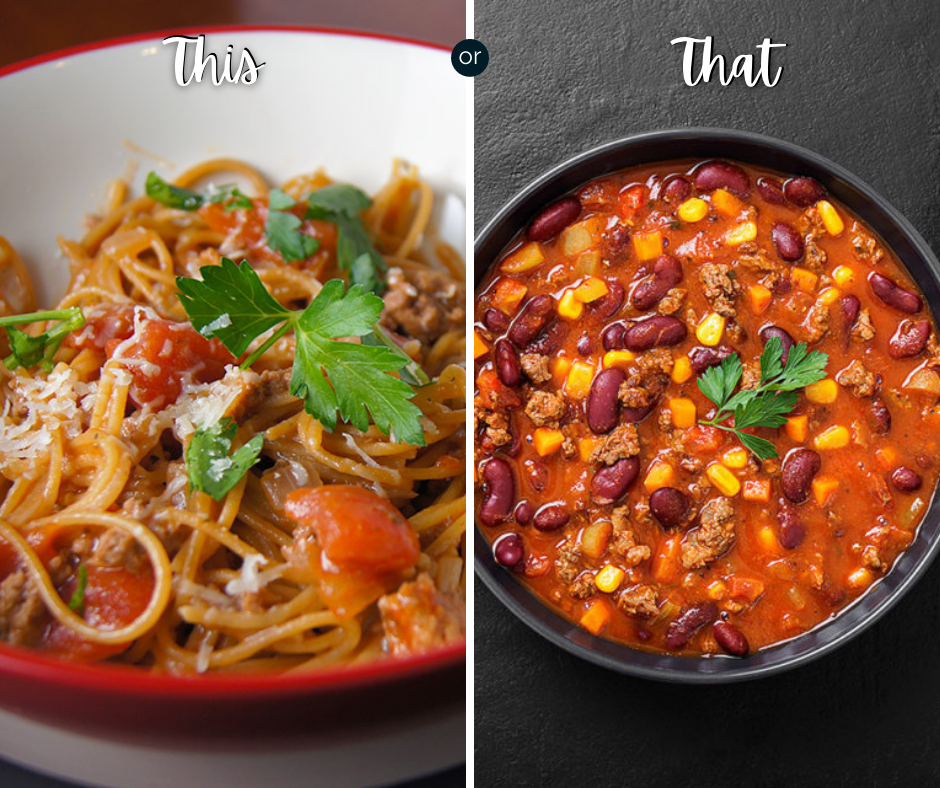 Both meals are made in one pot, of sorts; one pot or a slow cooker, which is why I love both of these recipes for a mid-week meal.  Spaghetti bolognese is a favorite in our house because it's super easy and the kids love it!  Well, the whole family loves it!
Option 1: One pot spaghetti bolognese
Option 2: Slow cooker chili
THURSDAY
Enjoy some leftovers today!
FRIDAY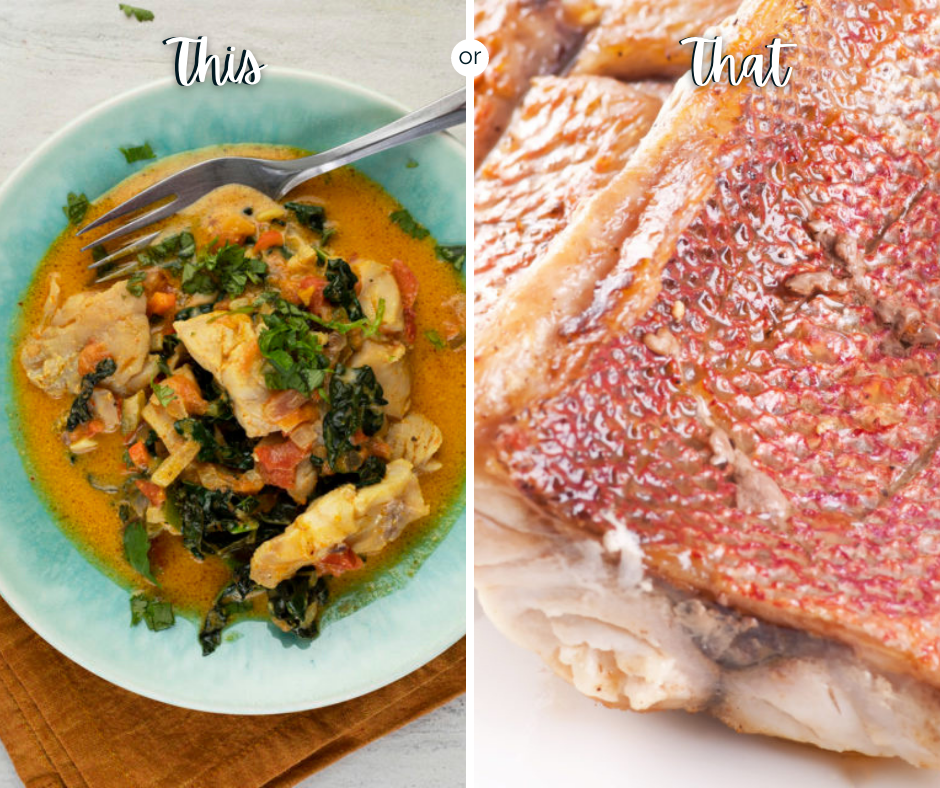 Red snapper isn't a fish I cook all that often, but I couldn't pass up this Jamaican curried red snapper recipe.  It's a quick, healthy dinner that's packed with flavor and great for any day of the week.
Option 1: Jamaican curried red snapper
Option 2: Grilled red snapper
SATURDAY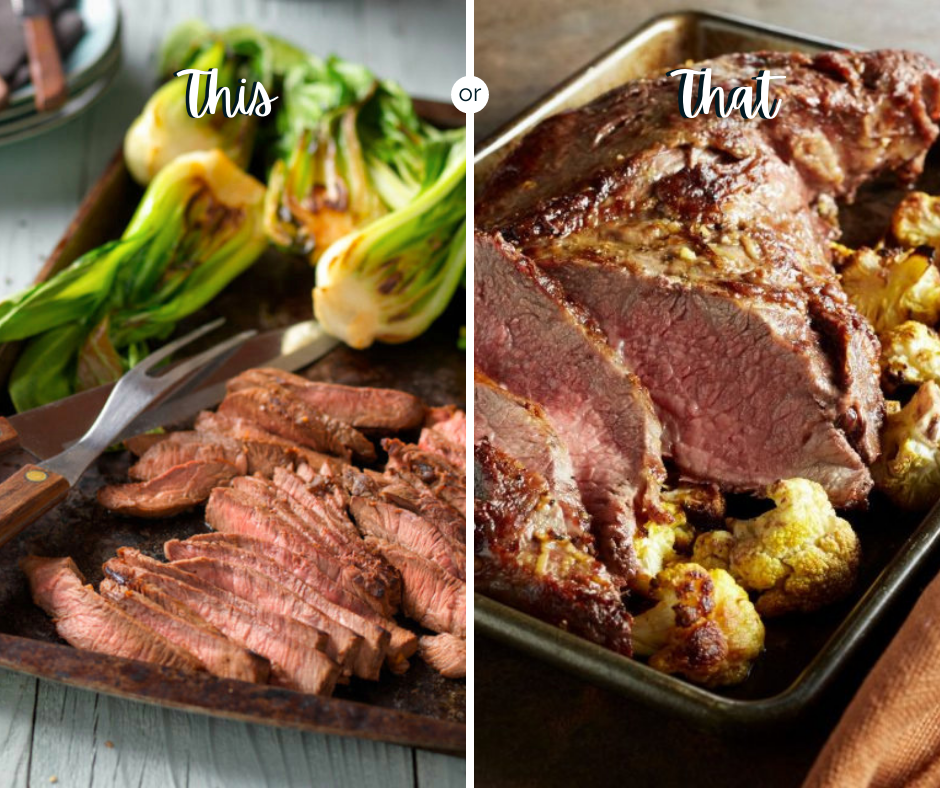 Top butt or tri-tip, that is today's question?  Both of these recipes back flavor the way I like it.  So, do you opt for Asian or Indian flavors tonight?  You can't really go wrong!
Option 1: Citrus ginger teriyaki steak
Option 2: Sheet pan Indian beef cauliflower
SUNDAY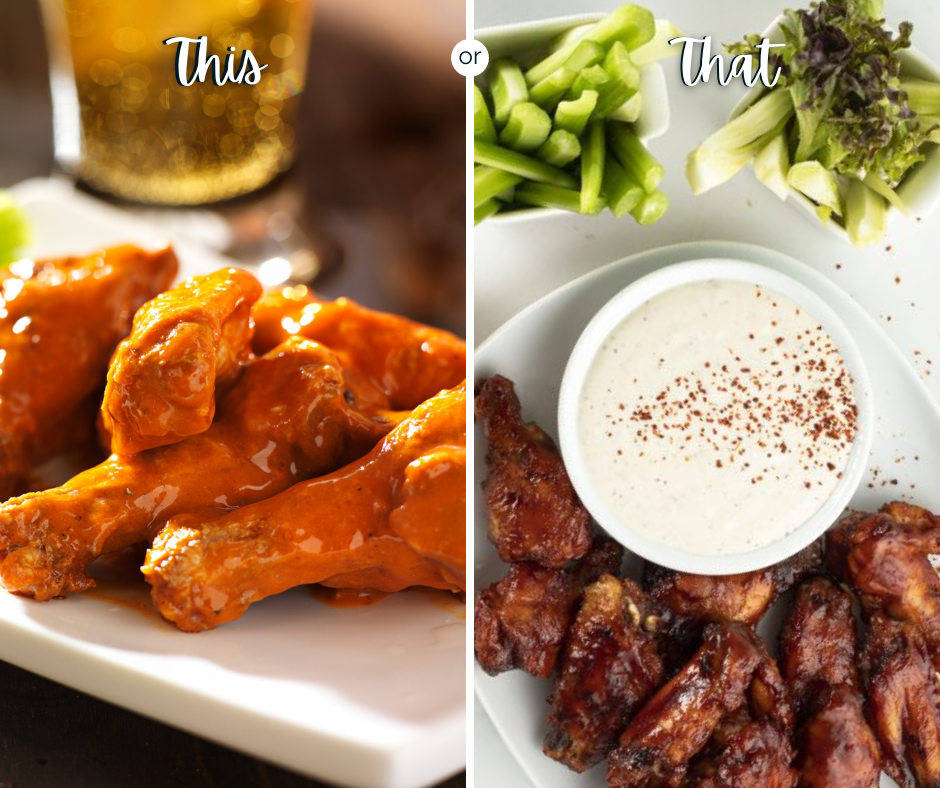 Sunday's are a great day for wings.  And this week, enjoy the pro-bowl while testing out a variety of flavors.  The bourbon bbq chicken wing is a crowd favorite, but we also included general wing cooking instructions in case you're not too confident cooking them at home.
Option 1: Chicken hot wing cooking instructions
Option 2: Bourbon bbq chicken wing