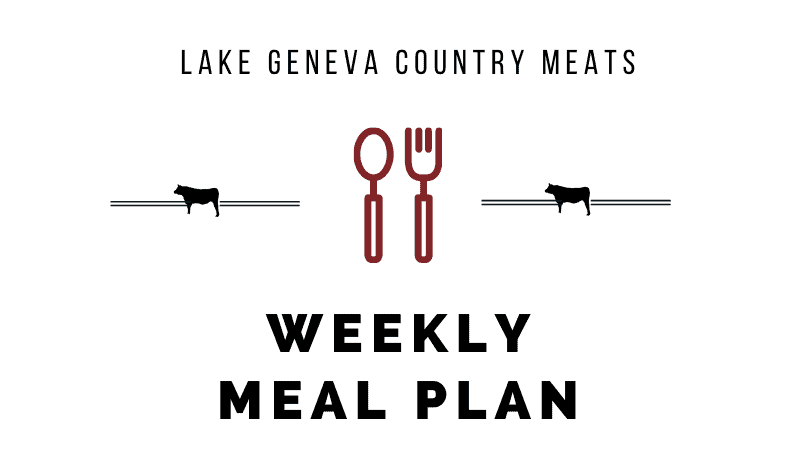 Right about this time of year, we would normally be celebrating summer at Rib Fest at the Walworth County Fairgrounds.  But, much like everything else this year, Rib Fest had to be cancelled and we are finding ways to fit pork ribs and pork shoulder everywhere we can into this weeks plan.  So, tie to do some celebrating at home!
MONDAY
Kicking the week off with a comforting dish that puts together two delish dishes; mac & cheese and bbq pork.  Combine the two and what's not to love?
TUESDAY
These tacos have all the things I love: chicken, avocado and the word street food.  Remove the onions and these are perfect!  Ok, most people like the onions, I'm just not a fan.  Ha, but seriously, I love food that sounds like it comes out of a food truck.  It's no fuss, easy to eat and still amazing.
WEDNESDAY
Pineapple Teriyaki Pulled Pork Sandwiches
What's great about this recipe is it is inexpensive, easy and impressive for a group (or even just your family).  You can grab a pork shoulder, make it in the slow cooker and sweeten it up with pineapple teriyaki and Sriracha for a kick of heat.  Add your favorite slaw and enjoy this summertime treat!
THURSDAY
You'll have plenty of leftovers with this week's plan – enjoy them today!
FRIDAY
It's always good to have the perfect salmon recipe hidden up your sleeve and this is it.  Simply use salt and pepper or your favorite marinade to enjoy a nice piece of grilled salmon.
SATURDAY
Happy Birthday Julia Child!  We're celebrating with the recipe made famous by her.  Take a peak at the recipe for Nick's tip on the perfect wine to use (hint: it's not what you think!)
SUNDAY
Use a smoker to make some tasty ribs this weekend.  Feel free to use baby back ribs in place of spare ribs or your grill in place of your smoker – plenty of room to get creative.
What are you making this week?  Leave a comment below and let us know!
–Bridget