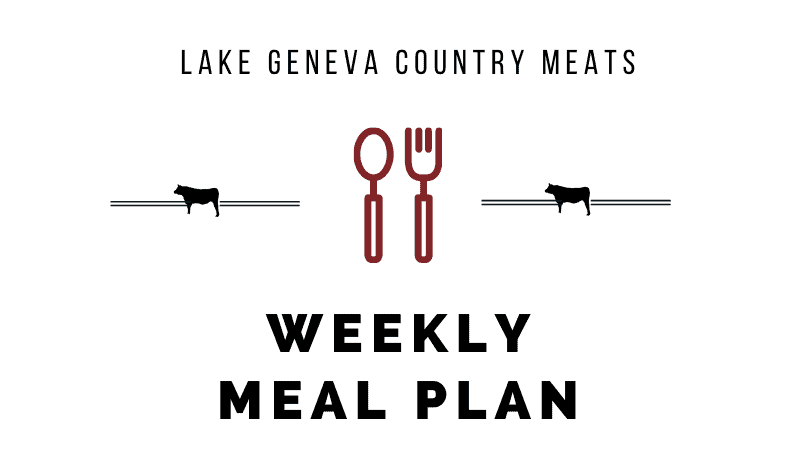 Each week on the meal plan, there is usually a recipe or two that I have never tried and that maybe doesn't sound like something I would typically eat.  Well, this week, every dish sounds absolutely amazing and I cannot wait to eat each one of them.
MONDAY
Stir Fry Teriyaki Pork Tenderloin
My husband and I love stir fry, but we usually use chicken in our stir fry.  On the other hand, our kids love pork, so this is the perfect dish for our household. I can't wait to make it!
TUESDAY
You can't go wrong with tacos in my book – and Nick's too!  These tacos are best garnished with red onion and cilantro, as opposed to a classic cheese and lettuce combo.
WEDNESDAY
One Pot Roast Chicken and Vegetables
This feels like a recipe that every household should have on hand year-round.  You can quickly prep this dish, cook it all in one pot and enjoy as a family-style meal.
THURSDAY
Enjoy your leftovers today!
FRIDAY
If you watch cooking shows as much as I do, they are always making scallops.  And it always seems like people screw them up (on the shows at least), so this recipe will help you cook like a champ!  I am used to seeing scallops seared in a pan, but grilling them is the best way to try them in the summer months.
SATURDAY
Caribbean Ribeye Steaks with Grilled Pineapple Salsa
Just a touch spicy and a totally tropical!  Doesn't that sounds delicious?  This recipe is perfect for summer and one you'll want to keep on hand when the months get cold and you need to remember this 90 degree weather.
SUNDAY
I love empanadas!  This recipe is for beef empanadas, but really all empanadas are great.  This recipe has a chimichurri dipping sauce which just makes everything better.  But, get creative with your fillings and let us know what you make!
Enjoy your delicious food this week!