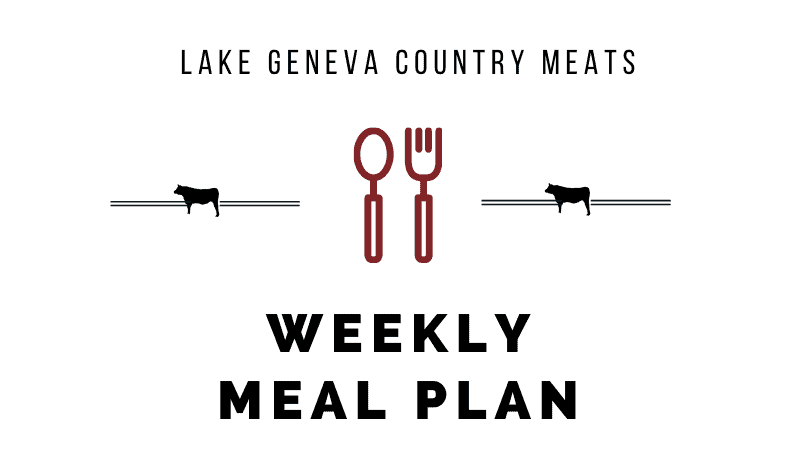 Cooking, at our house at least, has turned out to be something I am starting to enjoy more during this quarantine.  I think because it feels less rushed – I have more time on my hands.  This week's meal plan has a good variety of recipes to try, with a lot of comfort food mixed in.  I think we could all use a little extra comfort these days!
MONDAY
It's a breakfast for dinner kind of day!  Because who really knows what day it is anyway?  This is a classic dish that I hope will bring some comfort to your day.
TUESDAY
This week, Nick is going to show us how to cook this dish.  It's a great dish to make for Taco Tuesday and the ingredients are simple.  Tun in to our very first episode of Cooking with Nick so you can follow along and make this with us!
WEDNESDAY
If you're a fan of chicken cordon blue, then this recipe is for you.  It's a much simpler way to get the same flavors and it will come together in a flash.
THURSDAY
As always, take today to enjoy some leftovers!
FRIDAY
Now is as good a time as any to try a new dish and I'm guessing not many of you have had this delish one.  So, pick up some snapper and give it a try!  Plus, can we call this tropical and dream of being on a beach somewhere!?
SATURDAY
Nick's Grilled Pork Tenderloin 
Nick has been cooking a lot of pork at home – and so have I – so we figured this recipe was perfect so you can all jump on the pork train with us!  It's a lean meat, that's affordable for the whole family.  And there a million and one ways you can make it.  Grilling just happens to be one of our fave.
SUNDAY
Italian Sausage Stuffed Shells
I'm all about comfort food and these stuffed shells are just that; pure comfort (and deliciousness!).  I'm making this one with Elliot because it's a great activity to kill some time and what 4 year old doesn't love stuffing shells?  Well, I've never tried, but I assume he'll love it!
Are you cooking with the family?  Cooking for yourself?  I've expanded my normal menu items of chicken and quinoa to now include plenty of pasta 🙂  Ok, and a few other fun things well!
Stay safe and wash your hands!
–Bridget