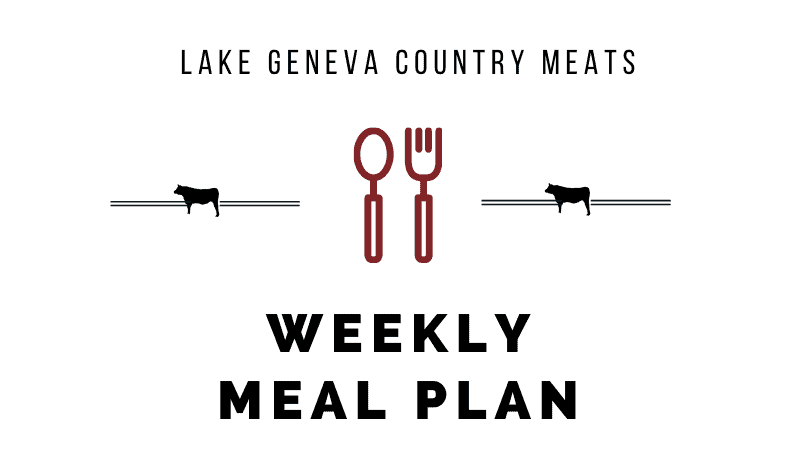 This week's meal plan is full of great recipes that are fairly easy to put together.  You might be burning out on all of the cooking you've been doing during this quarantine, so we wanted to make sure you had some flavorful meals that weren't too tough to pull together.
MONDAY
I'm a huge fan of Caesar salad (and actually so is my Mom), so I knew this recipe was for me!  Since most of us likely have some chicken around the house, you should be able to get this recipe put together in no time.
TUESDAY
Leftover Pot Roast Chipotle Tacos
We've made our share of pot roast dishes during this quarantine, so finding a recipe that uses the leftover meat in a different way is fun.  These chipotle tacos are perfect for Taco Tuesday.
WEDNESDAY
A super simple dish that's an easy way to get veggies into your diet and only use one skillet to make.  Glorious!
THURSDAY
Always a day for leftovers in our meal plan!
FRIDAY
I love jerk flavors and nowadays anything to get me dreaming about tropical vacations!  This dish is another easy one and can be a great light dinner option.
SATURDAY
It's always great to grill, but it's especially great on the weekends.  As the weather (hopefully) continues to get warmer, we'll keep sharing our favorite weekend grilling recipes.
SUNDAY
Spend your Sunday playing in the kitchen with your kids.  This recipe is great to make with them and you'll both love it when it's cooked.  Anything that combines pizza and burgers is ok by me!