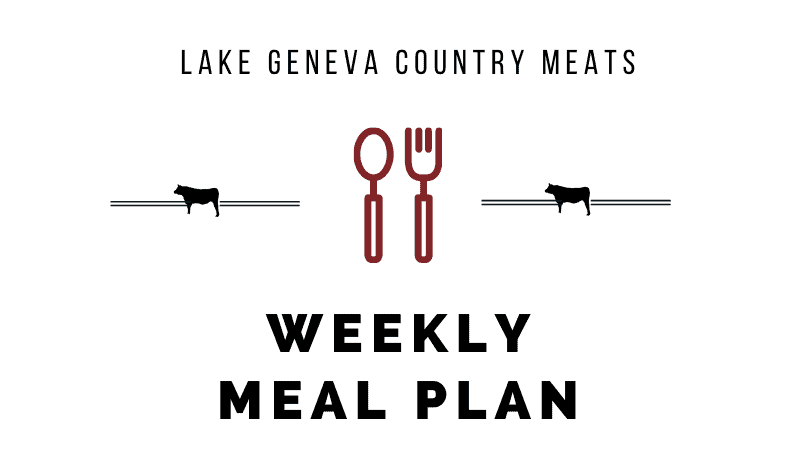 A week full of variety for you to enjoy.  We've got everything from pork belly to classic beef tacos – something for everyone in this week's meal plan!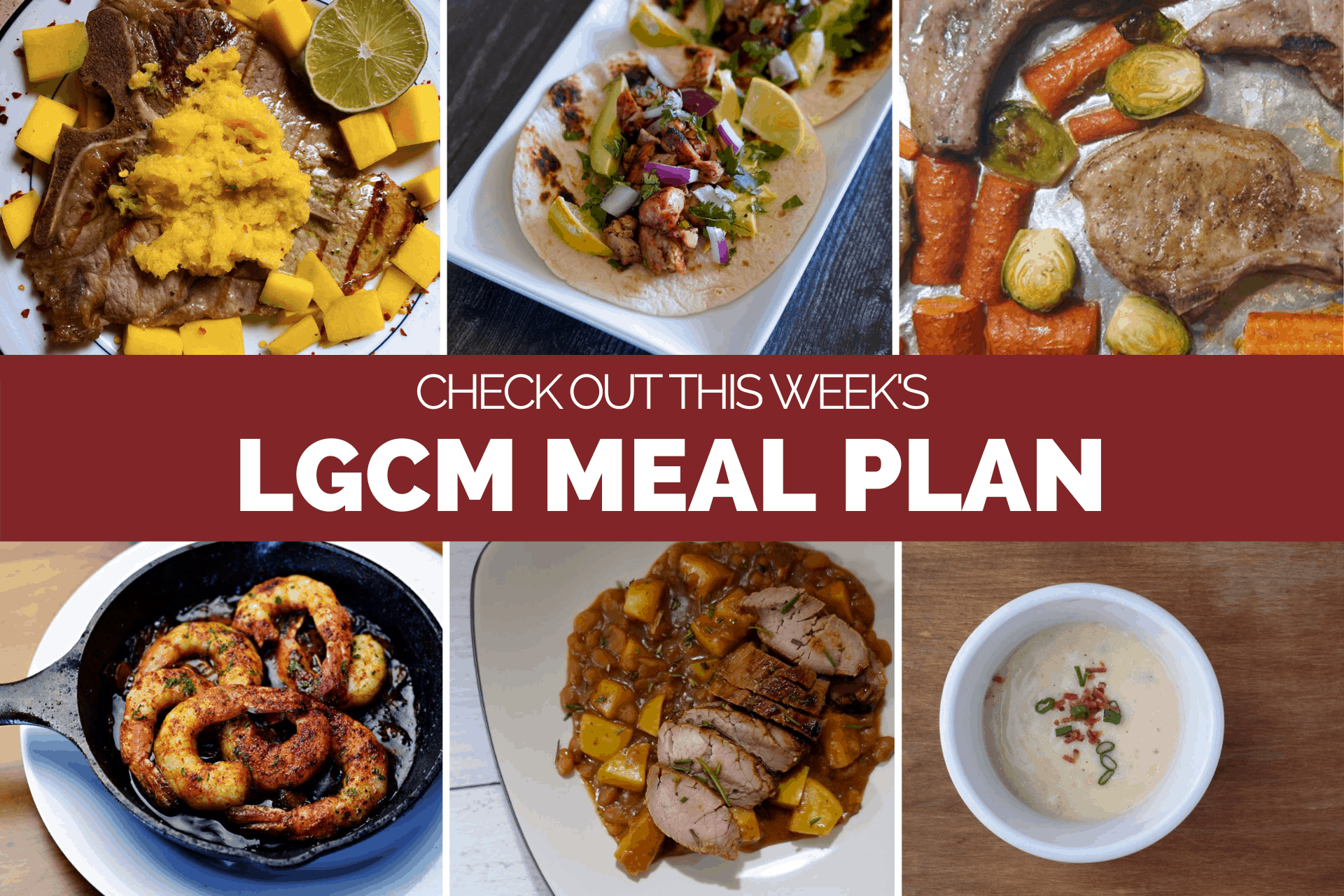 MONDAY
Sometimes you just need that perfect topping to take your steak to the next level.  These are two very different options, but both are great ways to dress up your steak!
Option 1: Thai mango steak topping
Option 2: Bleu cheese crust steak topping
TUESDAY
Two of my favorite tacos are on the menu for this Tuesday.  They are simple, yet classic and delicious, plus great for if you have kids in the house.
Option 1: Chicken avocado street tacos
Option 2: Easy ground beef tacos
WEDNESDAY
In the middle of the week, I am especially looking for meals that don't take a ton of dishes.  I feel like I've been doing dishes for days already, so one pan meals are where it's at.  You know what else I love?  Compound butter of any variety!  So, for those reasons, both of these meals are a win in my book.
Option 1: One pan pork chops and vegetables
Option 2: Dry-rubbed pork chop with compound butter
THURSDAY
Enjoy your leftovers today!
FRIDAY
If you're in Wisconsin, official grilling season is pretty much over, but you have two options if you still want to enjoy a delicious grilled meal!  1. Bundle up and get outside anyway or 2. try your grill-top on your indoor stove.  Otherwise, cooking shrimp stovetop is delicious as well!
Option 1: Whiskey jerked shrimp
Option 2: Grilled shrimp skewers
SATURDAY
Two pork recipes perfect for your weekend!  Both are a treat in their own regard – a pork belly dish and a comforting bourbon with beans option.
Option 1: Sweet bourbon pork tenderloin with beans
Option 2: Red braised pork belly
SUNDAY
This week especially, I'm all about comfort food.  Thinking back, Sunday's are always a great day for comfort food.  Are you one to lean more toward soup or ooeey gooey macaroni and cheese?  Hard to decide if you ask me!
Option 1: Cheesy ham and potato soup
Option 2: Double cheesy macaroni and cheese
As always, we love to see what you're eating, so leave a comment below and let us know!