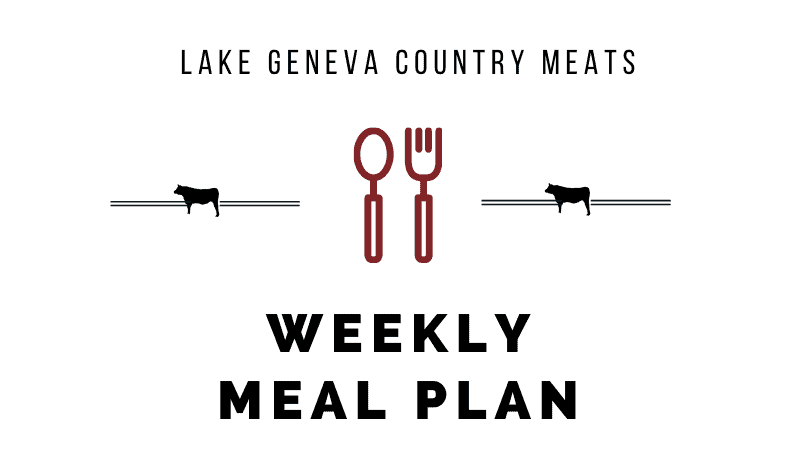 Mardi Gras is just around the corner and we have a ton of Cajun recipes to help you celebrate.  Although you may not eat Cajun every day of the week, we want to make sure you're not short on ideas to help you and your family celebrate.  Oh and Cajun food is delicious, so we definitely wouldn't judge if you do want to eat it every night of the week!
MONDAY
This jambalaya was so great and so easy to make.  We have a nice little kit put together that lists step by step instructions and a list of what you need – everything can be picked up at our store!  Plus, this recipe makes a whole lot, which means, great for leftovers!
TUESDAY
Are burritos tacos?  I don't know, but today, we say yes.  We're trying out cajun beef and beef burritos for this week's taco Tuesday meal.  This is great recipe to sneak some veggies in or even skip the tortilla if you're trying to eat a little healthier.
WEDNESDAY
When you hit your mid-week slump, don't worry because this recipe is super easy to make.  It's our weekly one-pot dish that allows you to play around with the spice level.  A bit more bland so even young kiddos can enjoy or extra spicy if you're anything like me!
THURSDAY
This meal plan will yield a ton of leftovers, so use today to enjoy them all.
FRIDAY
Cajun-spiced Salmon with Quinoa and Red Pepper Sauce
A great recipe to eat on Fish Friday.  Plus, if you've been listening to Dinner Plus Drinks, you all know how often I'm eating quinoa lately.  Healthy and packed with protein!
SATURDAY
Easy to make and fun to say!  Using the spatchcock method, your chicken will cook more quickly and evenly.  Pair it with your favorite Cajun sides  (or any sides you'd like) and you have a tasty meal ready in just over an hour.
SUNDAY
If you're not quite sure if this sounds like something you'd enjoy, be sure to over to the recipe page to read all about it.  It turns out that celery IS good on pizza; who knew?!
---
Have a great week, and we'll see you soon at Lake Geneva Country Meats!