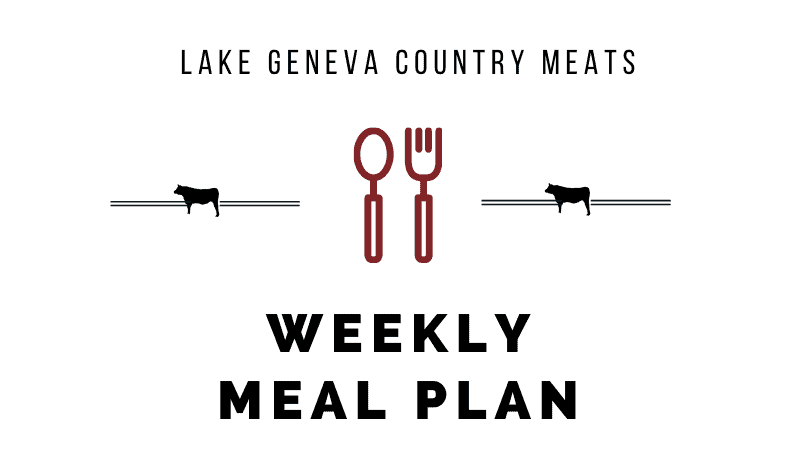 Settling in to another week with a plan that has all sorts of recipes to try.  This week, I'm committed to trying to cook fish at home – something I am definitely not totally comfortable with, but want to get better at!
MONDAY
Starting the week with a salad always makes me feel better and kind of reset after whatever I've indulged in over the weekend.  I love Asian flavors so add that to beef and top that on a bed of lettuce and you'll get the perfect Bridget dinner!
TUESDAY
Cheddar Pepper Bratwurst Quesadillas
Yeah, it's another stretch for Taco Tuesday, but hey, it's a quesadilla!  Personally, cheddar pepper brats are my favorite out of all of the ones we make, so make a quesadilla out of those brats and you can't go wrong.
WEDNESDAY
Sheet Pan Indian Beef Cauliflower
This recipe looks super interesting to me because Indian flavors are always so fun to experiment with and you don't see a lot of beef in Indian recipes.  Nick swears this is a delicious one, so it's on my list to try!
THURSDAY
Enjoy some leftovers today and give yourself a cooking break!
FRIDAY
I've had a lot of friends or family members say that they don't make a lot of fish at home because it's a bit intimidating…myself included!  This is a great recipe to try your hand at cooking fish.  Halibut isn't a fishy fish, so it's a great introductory option for all of your fish-eating needs.
SATURDAY
Dry Rubbed Pork Chop with Compound Butter
I have a love affair with compound butter!  My son used to just eat butter with a spoon when he was a bit younger, which always made me laugh.  But, you might just find me doing that with compound butter!  So, top a grilled pork chop with it and you can't go wrong.
SUNDAY
This is Nick's pick and some exploration into West African cuisine.  I can't say that I've tried it, so it'll be another new one for me this week.  But hey, it's a chicken dish, so I'm sure I'll love it!
Enjoy your week and Happy Cooking!
–Bridget