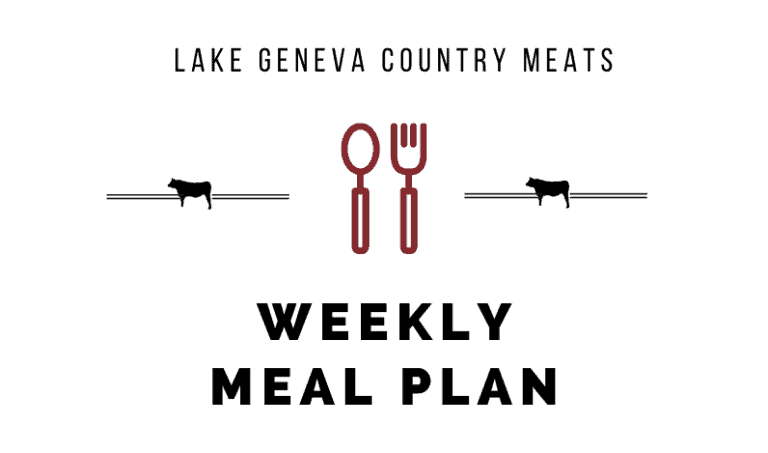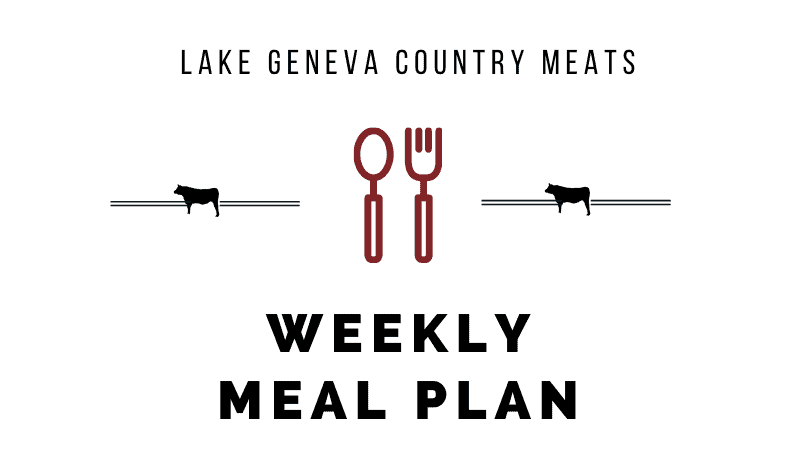 Starting and ending the week with a few German recipes to round out our final week of Brat-Toberfest!  Mixed in, there are plenty of non-German options and always a Taco Tuesday!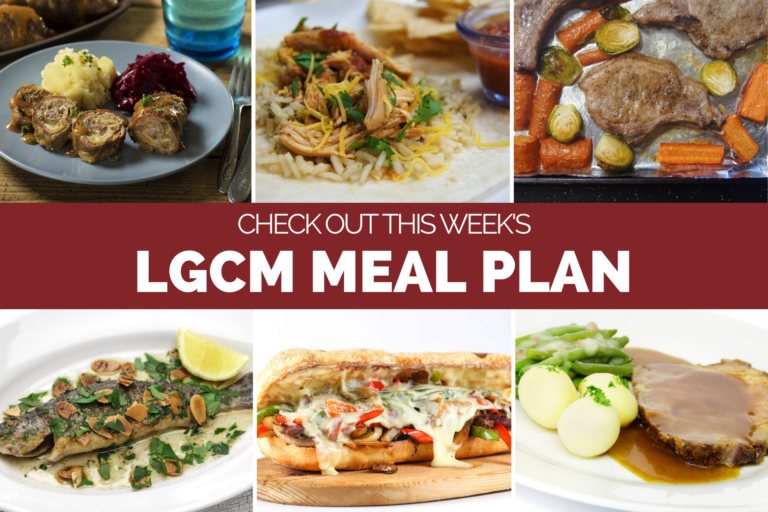 An interesting title huh?  Does rolled up meat sound appetizing or what, haha?!  But really, it's a fun way to add flavor to and a bit of fanciness to your meal, so give it a shot!
You know we can't skip a Taco Tuesday and this week, we're enjoying chicken.  Because, why not!?  These recipes are two of Nick's favorites – I know he loves a Tinga and a good Salsa verde, but which will you choose?
Wednesday – Sheet Pan Pork Chop
Say hello to fall with both of these recipes.  I don't know what it is about sheet pan pork and vegetables (ok, and throw in some potatoes) always make me think of warm fall dishes, but it does and YUM is all I have to say.
We've made a lot of great food already this week, and you probably have some of it leftover. Take a night off from cooking and enjoy your leftovers, or enjoy a meal from one of our great local restaurants. 
This seems like a good time to ask – would you like to receive an email every time we publish a new meal plan? If you would, just fill out the form below!
The presentation of a full fish is always a big hit if you ask me.  So what could make that even better?  Adding toppings, like bacon!  Or having fun with German recipes, like this Forelle Mit Mandeln, ya!?
I don't typically think to cook with top round, but with these two recipes, I sure will be!  I'm typically a chicken cheese steak fan, but you can't go wrong with this one.  But, for a fresher, brighter option, add some lime!
We're wrapping up three great weeks of Brat-Toberfest with two delicious German recipes.  
If you're looking for more mealtime inspiration, you can find previous weeks' meal plans below!