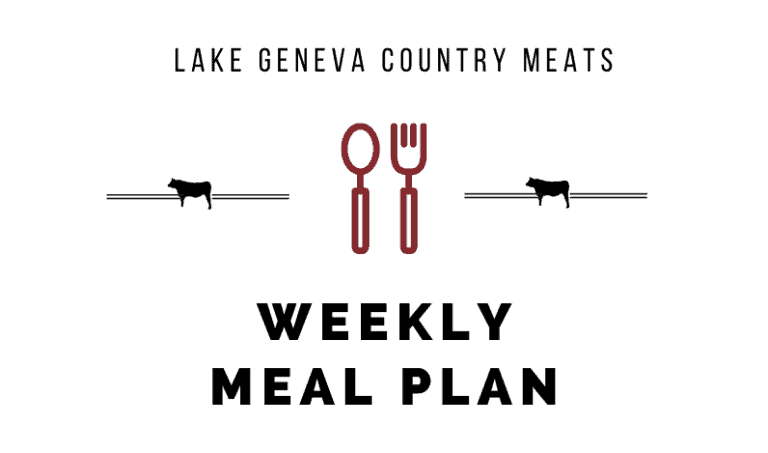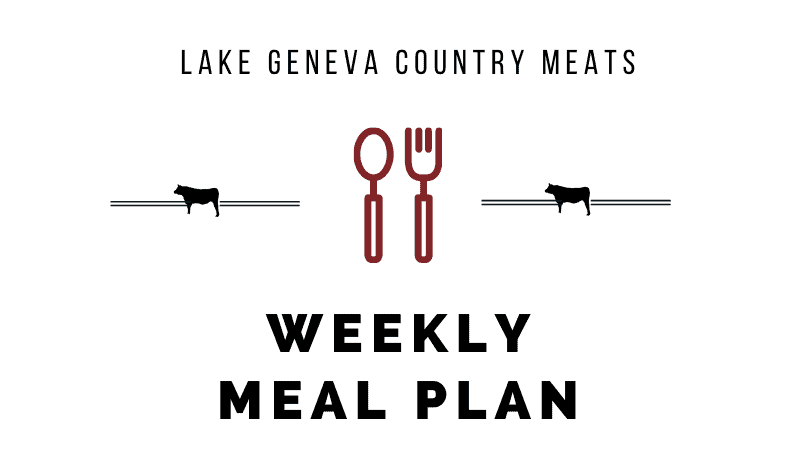 Last week, we ended the week on Bridget's birthday and, this week, we're kicking it off with another very important birthday!  And, we'll make it all the way to football Sunday, in hopes that the Packers will play better this week…even if they don't, at least we'll enjoy some tasty food!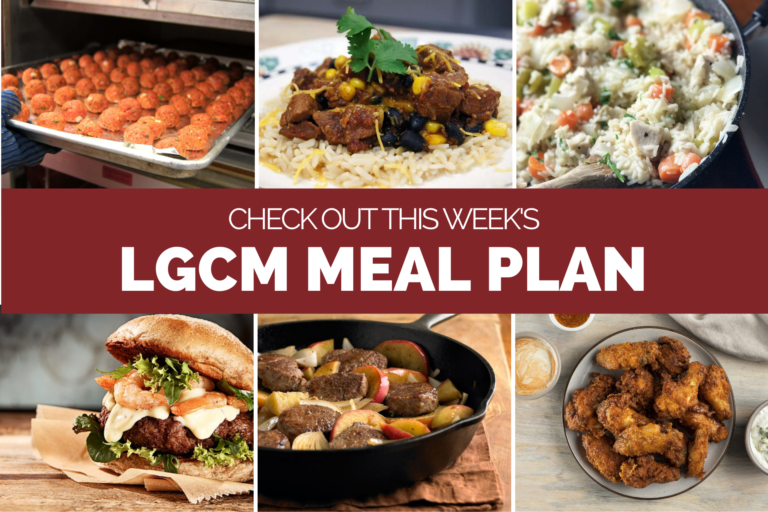 It's our birthday and we love a good celebration!  56 years in and we're so grateful for all of you.  Anytime there is a celebration with the Leahy family, these two recipes are made.  We wanted to share them on our birthday so you could make them part of your special celebration!
I love putting slow cooker meals on the same day as a meal made on the grill because it's clear what kind of day you're going to have.  Do you have time to enjoy a bit of outdoor cooking by the grill?  Or are you rushing from one thing to the next and the slow cooker will save the day?  Either way, get some tasty #TacoTuesday food on the table with either one of these recipes.
Wednesday – one pot chicken
For the middle of the week when you can almost taste the weekend, but it's not quite here yet!  One pot meals will help you make it through and what's easier than one pot chicken dishes?  Impress your kids or guests with a beautiful roast chicken or try a casserole-type dish that is great to have as leftovers!
We've made a lot of great food already this week, and you probably have some of it leftover. Take a night off from cooking and enjoy your leftovers, or enjoy a meal from one of our great local restaurants. 
This seems like a good time to ask – would you like to receive an email every time we publish a new meal plan? If you would, just fill out the form below!
For Fish Friday, we're stretching the boundaries a bit here and including a burger.  Sure, there is shrimp on the burger, but other than that, we're celebrating delicious cajun flavors!
Saturday – pork tenderloin
Ok, it's supposed to be fall, right?  Well, we've started sneaking into those fall flavors, it's still in the 80s outside.  Either way, you can't go wrong with a pork and apple pairing!  And I will just keep eating fall foods in hopes that the cool, crisp weather will be here soon! 
Football is back!  And while the Packers didn't exactly have an impressive showing last week, we're hopeful for this week's game.  And what's a better gameday snack than wings!?  We have plenty of recipes on the site, but these are two of our favorites.
If you're looking for more mealtime inspiration, you can find previous weeks' meal plans below!