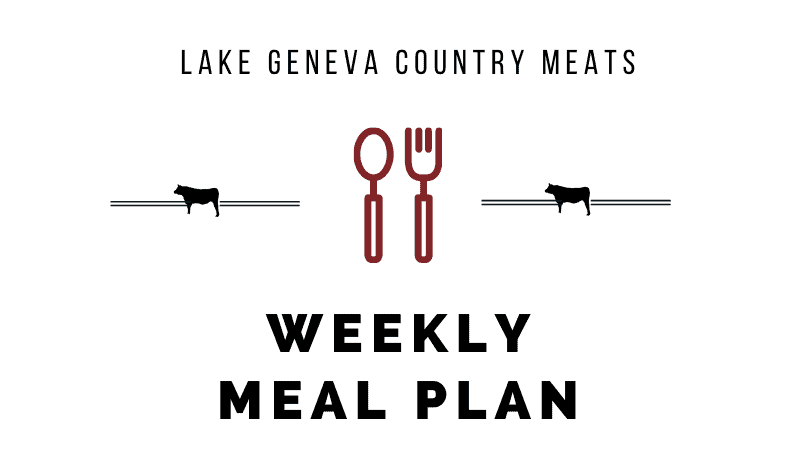 Well, it's the last week of Brat-Tober Fest and we have a few more German recipes for you to try.  This week, we're really feeling fall temps so we kept the meals homey and delicous!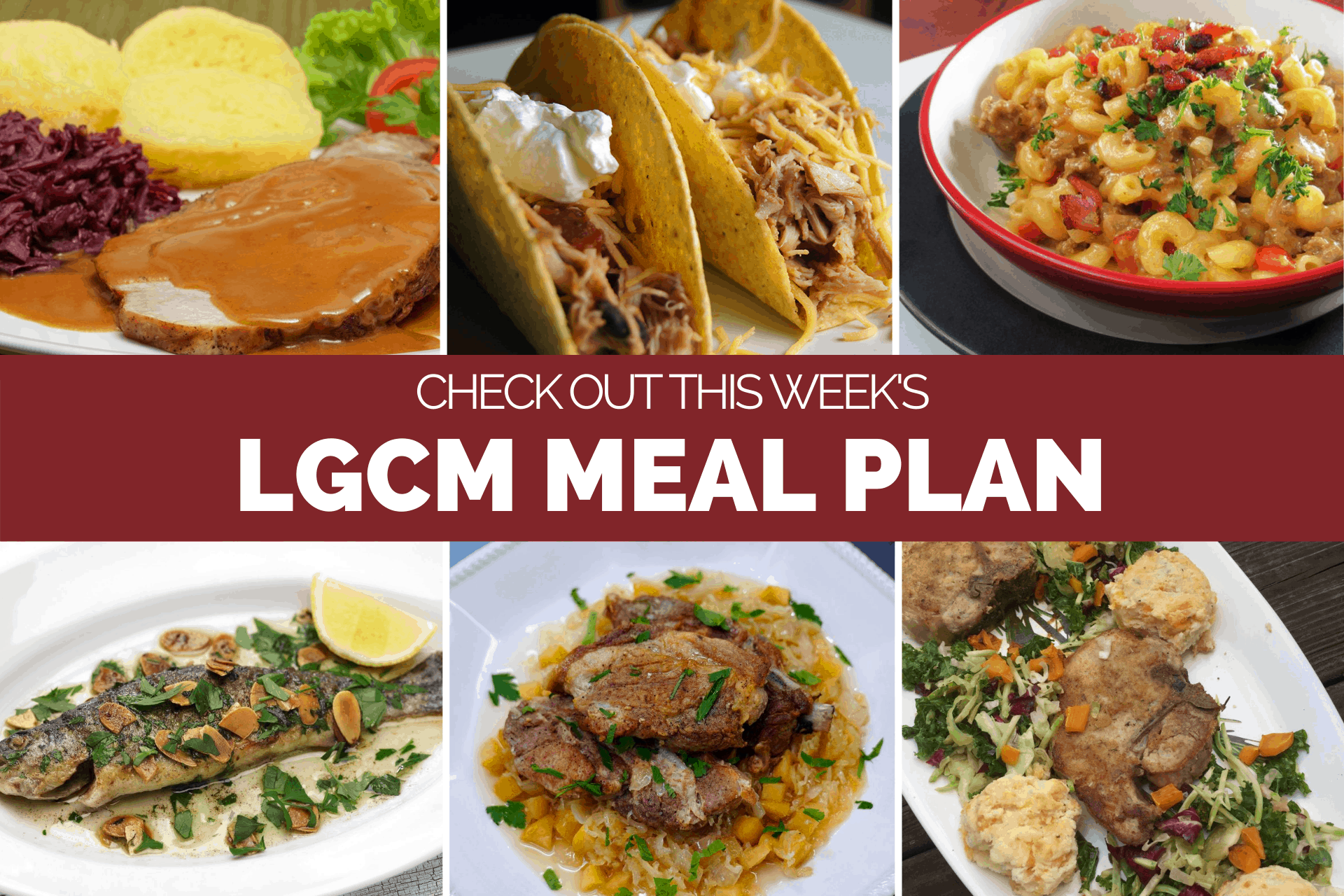 MONDAY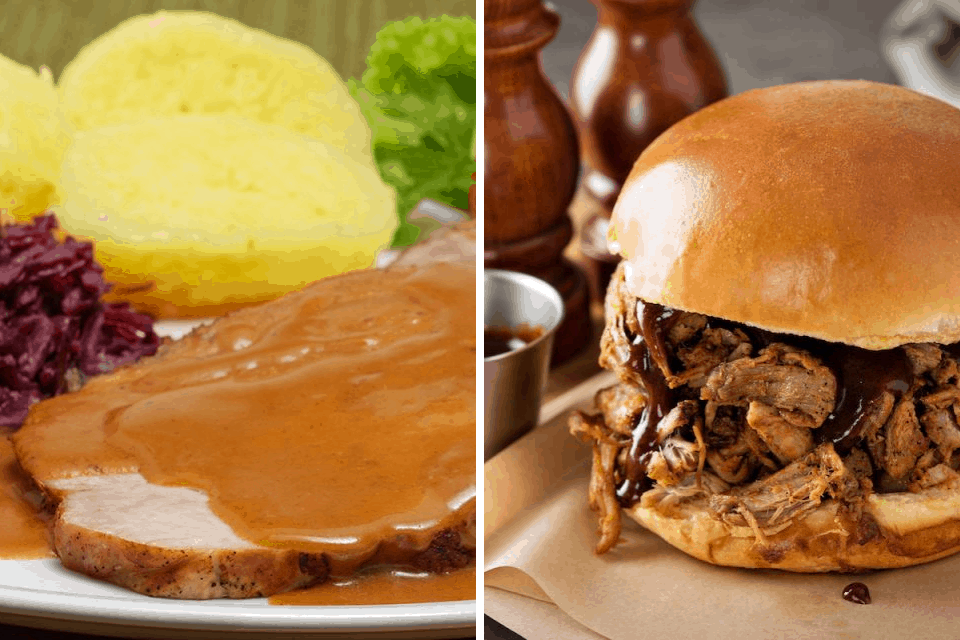 Pork is very popular in German cuisine so you'll see it a lot this week.  If you're only going to make one more German meal, it should be Schweinebraten.  And to get the full effect of its German goodness, you need to say it out loud and say it loudly!
Option 1: Schweinebraten
Option 2: BBQ Pulled Pork Shoulder Roast
TUESDAY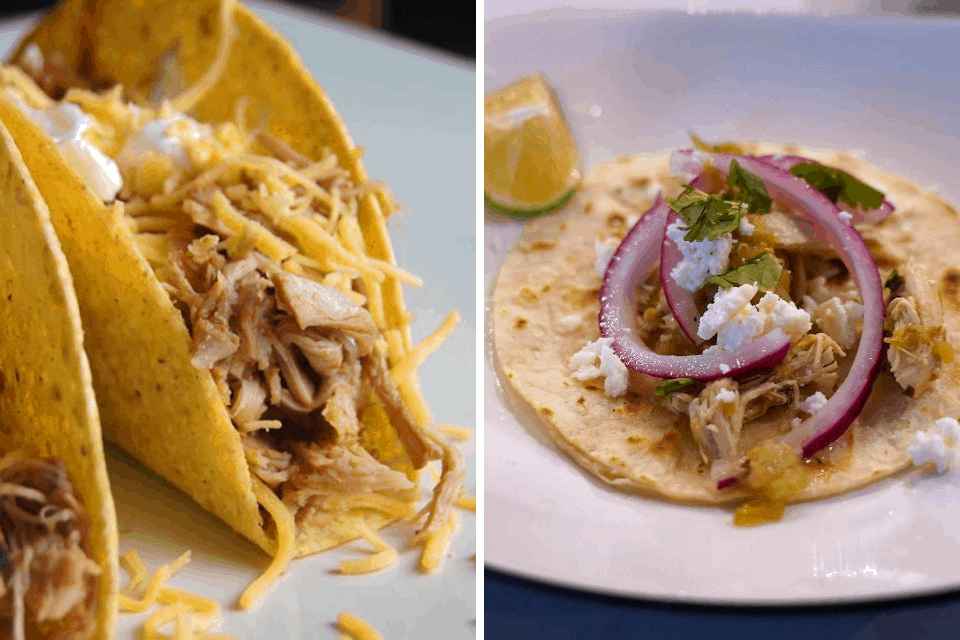 Two tacos. Both chicken and both made in a slow cooker.  You can't go wrong if you ask me!
Option 1: Slow Cooker Shredded Chicken Tacos
Option 2: Slow Cooker Salsa Verde Chicken Tacos
WEDNESDAY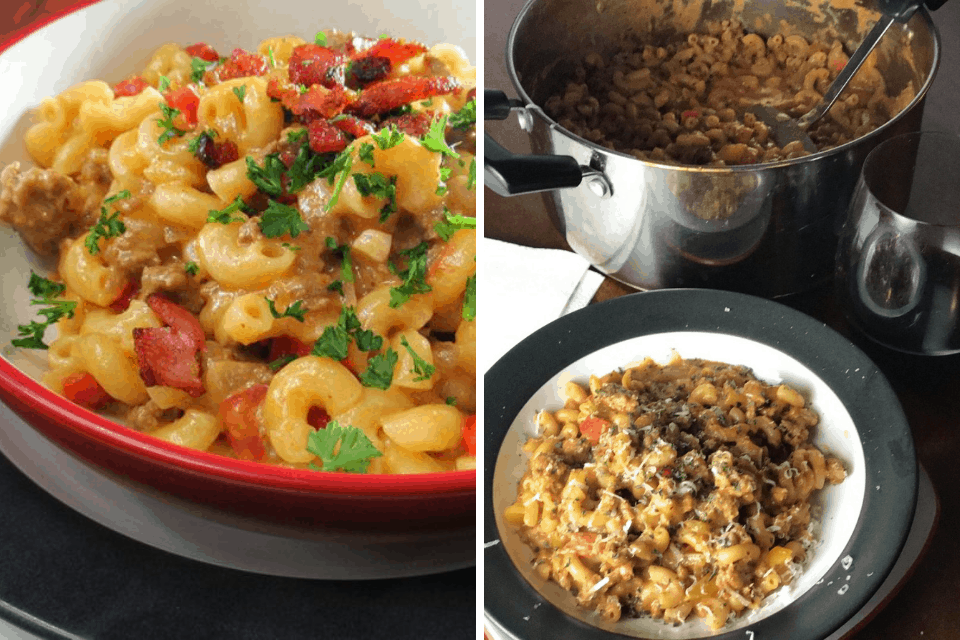 You've made it.  Halfway through the week, so treat yourself with some good ol' comfort food with minimal cleanup.  Both mac and cheese dishes are made only using one large pot and both are perfect for a crispy fall night.
Option 1: One pot chili mac and cheese
Option 2: One pot Italian sausage mac and cheese
THURSDAY
Leftover day!
FRIDAY
A German fish recipe that sounds delicious to me!  I'm not as much of a fan of smoking food as Nick is, so I'll go the German route this Friday.  If almonds aren't your thing, you can't go wrong with a smoked trout.
Option 1: Forelle Mit Mandeln (Trout with Almonds)
Option 2: Smoked Trout
SATURDAY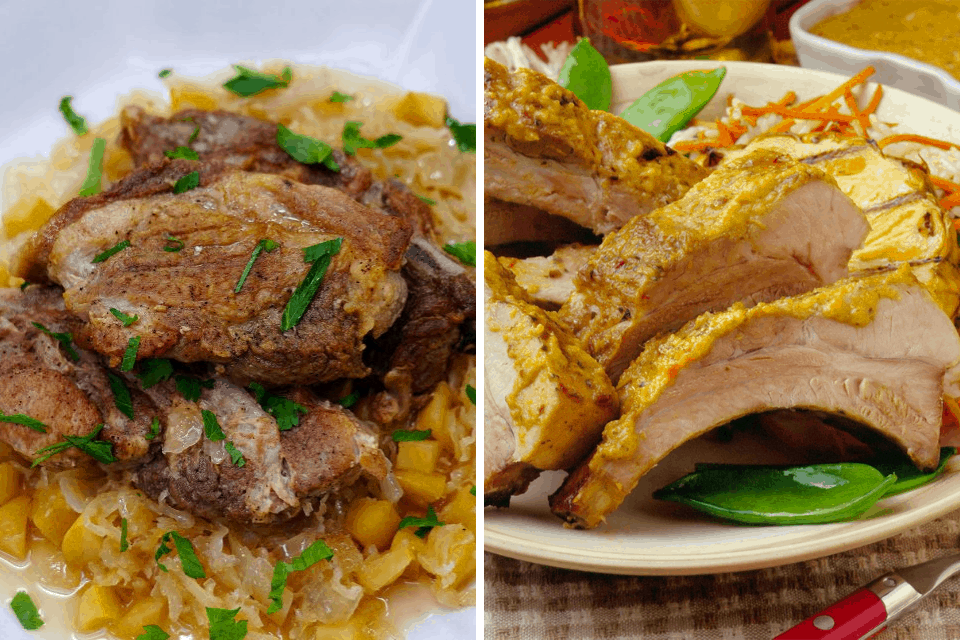 More pork!  This time, the recipes are about as opposite as they get.  Pork "ribs" are super affordable and incredibly delicious.  If you're over the German food, now is the perfect time to go completely opposite and try a more summery flavor!  Also a great option if you're not quite ready for this chilly weather to settle in.
Option 1: Slow Cooker German Pork Ribs
Option 2: Latin Pork Ribs with Pineapple Mango Sauce
SUNDAY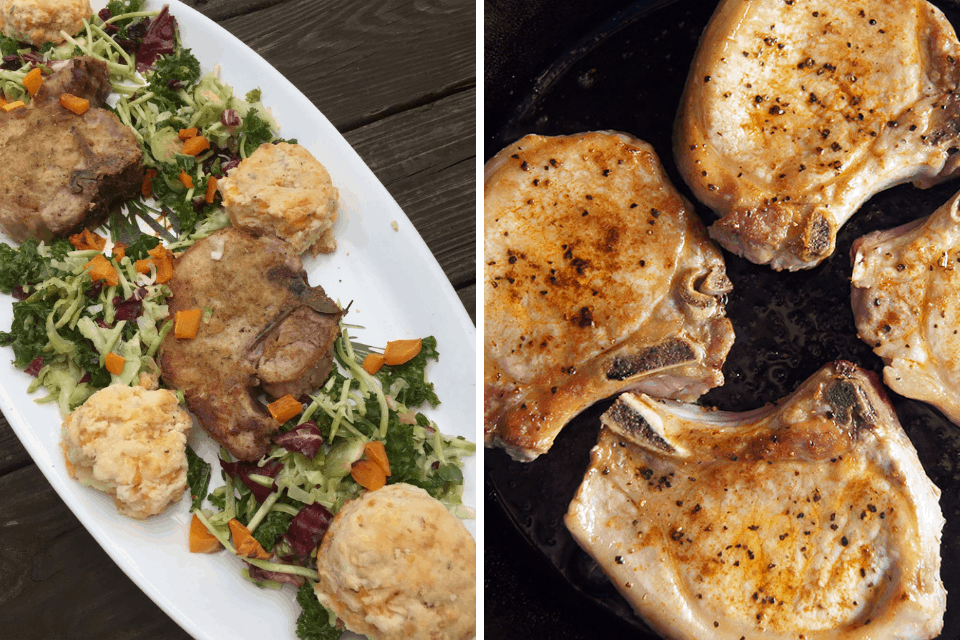 Yup, you guessed it, we're ending the week with more pork because we just didn't want to miss this last tasty German dish; mustard breaded pork chops.  Mustard is also super popular in German cuisine and this dish is a bit of a fun take on a traditional schnitzel, which we all know and love.  And again, if you're done with German foods, head on over to Spain to enjoy our Rioja style pork chops for an easy Sunday night dinner.
Option 1: Mustard Breaded Pork Chops
Option 2: Rioja Style Pork Chops
Thanks for following along the last three weeks and enjoying some new German dishes along the way!  Did you find any that you'll eat again?  Let us know if the comments below!