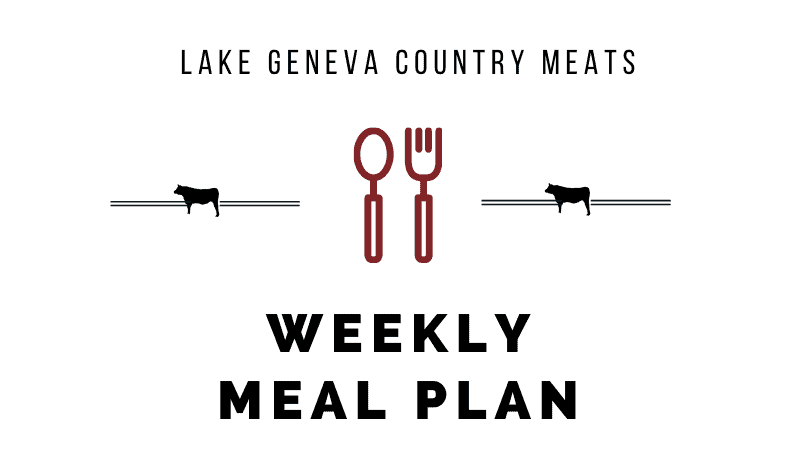 I spy at least four hearty meals that are perfect for those chilly late fall nights.  Plenty to enjoy with some fantastic recipes this week.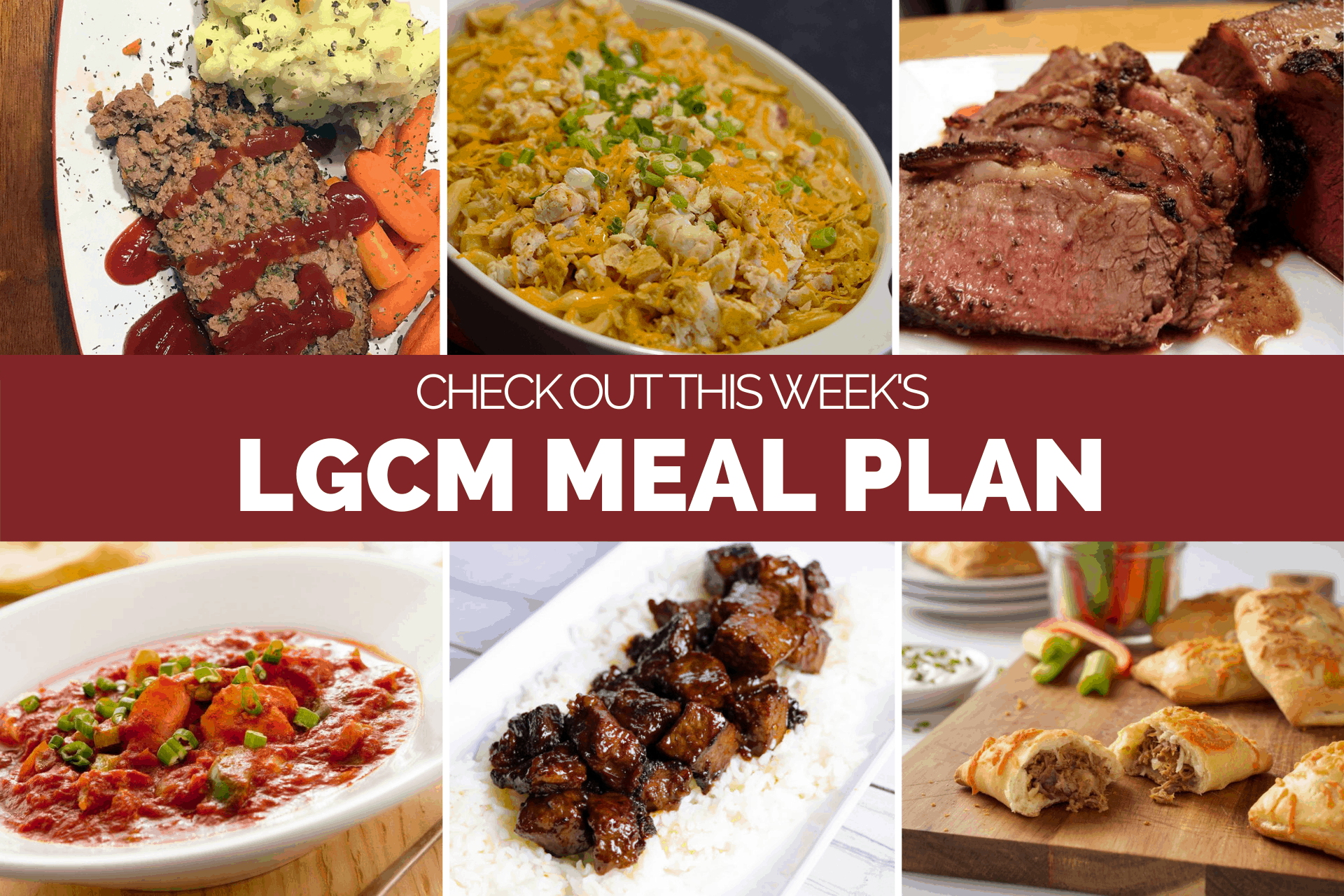 MONDAY
When I was writing this plan, it was chilly and a warm, comforting meal felt like just the thing we all needed to start our week out on the right foot!
Option 1: Hearty country-style meatloaf
Option 2: Slow cooker creamy ranch pork chops
TUESDAY
That's right, you're not seeing any taco shells here.  You can enjoy so many other things and still celebrate the best weekly holiday (Taco Tuesday that is!).  This week, we're doing alternatives to tacos and I simply can't decide between the two.
Option 1: Fajita chicken mac and cheese
Option 2: Southwest pork tenderloin bowl
WEDNESDAY
Ok, this may seem a little fancy for your mid-week meal, but I saw treat yo' self!  Also, it's a great day to plan ahead and maybe enjoy this meal on the weekend.  And if you need another reason, many of us are spending much more time at home, so you can spend a fair amount of time watching this roast in the oven 🙂
Option 1: New York strip roast
Option 2: New York strip roast with mushroom red wine butter 
THURSDAY
Plenty to enjoy for leftover day!
FRIDAY
Admittedly, these are two completely random options for Fish Friday – I just couldn't decide between a touch of spice or a fried fish option.  Both sound good, right?
Option 1: Creole shrimp
Option 2: Pan-fried pollock balls
SATURDAY
Some great beef recipes for your Saturday night.  Pair with your favorite starch and vegetable and let us know which one you prefer!
Option 1: Bourbon glazed steak bites
Option 2: Top butt steak marinated in red wine
SUNDAY
Football is still happening and I'm still enjoying some of my football favorites!  I love a good meal in a pocket and I love making these cheddar pockets with my son.  If you're a fan of classic Philly cheesesteak sandwiches, try option 2 where Nick tweaked the recipe a bit to make it an easy sheet pan meal!
Option 1: Roast beef cheddar pockets
Option 2: Philly cheesesteak melts
No matter what you're eating this week, enjoy your time cooking and let us know what some of your faves are!