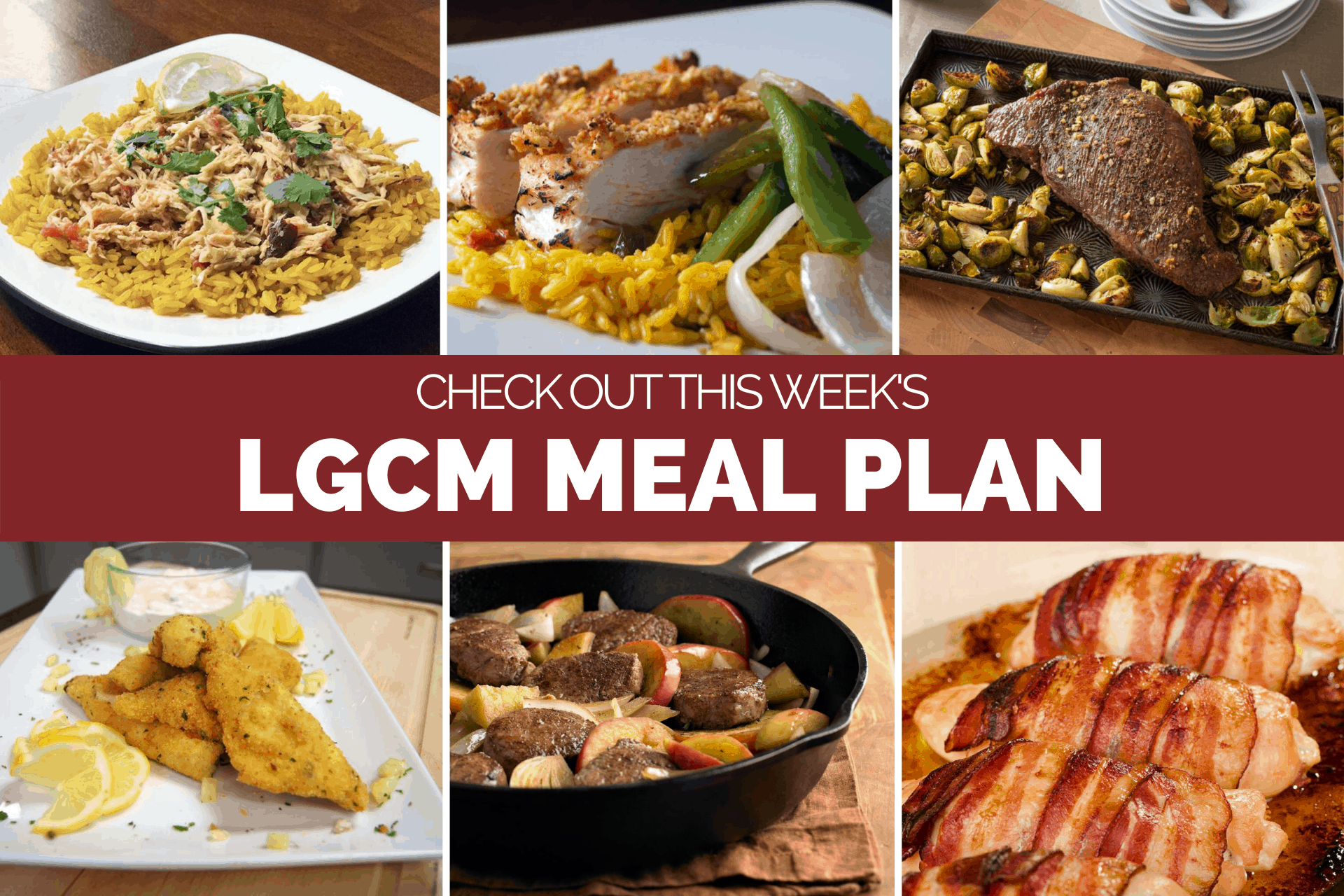 Chicken is on sale this week and if you've been following along, you may know just how much I love a good chicken dish!  But, my kids love pork and beef so I've made sure to include some non-chicken recipes along with plenty of ways you can spice up a plain old chicken breast.  Enjoy!
MONDAY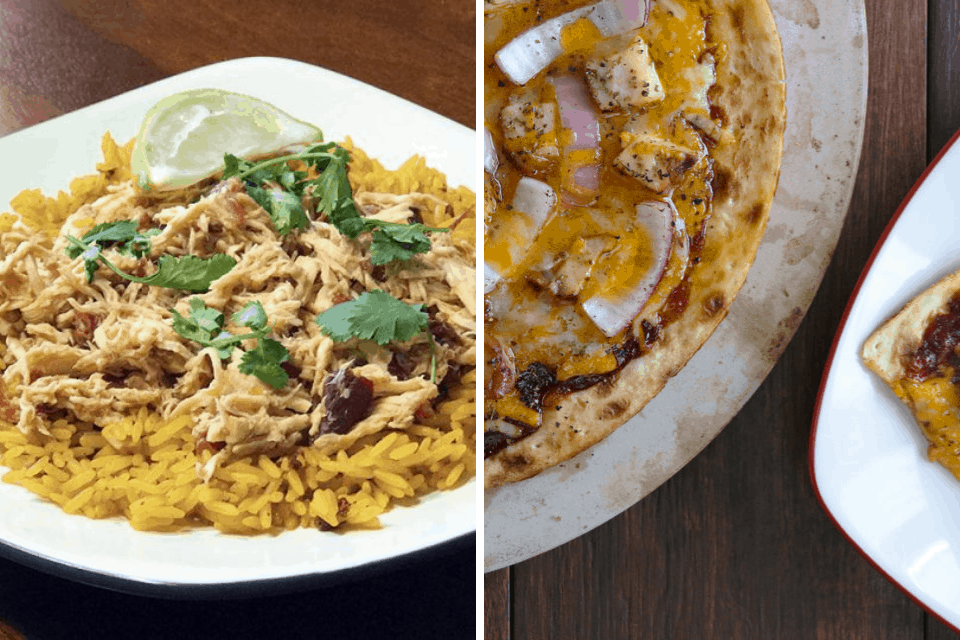 If you don't know how well alcohol and food pair together, I'm here to show you.  Both of these recipes feature alcohol, paired with chicken and both are so dang good.
Option1: Slow cooker sweet and spicy IPA chicken
Option 2: BBQ bourbon chicken breast pizza
TUESDAY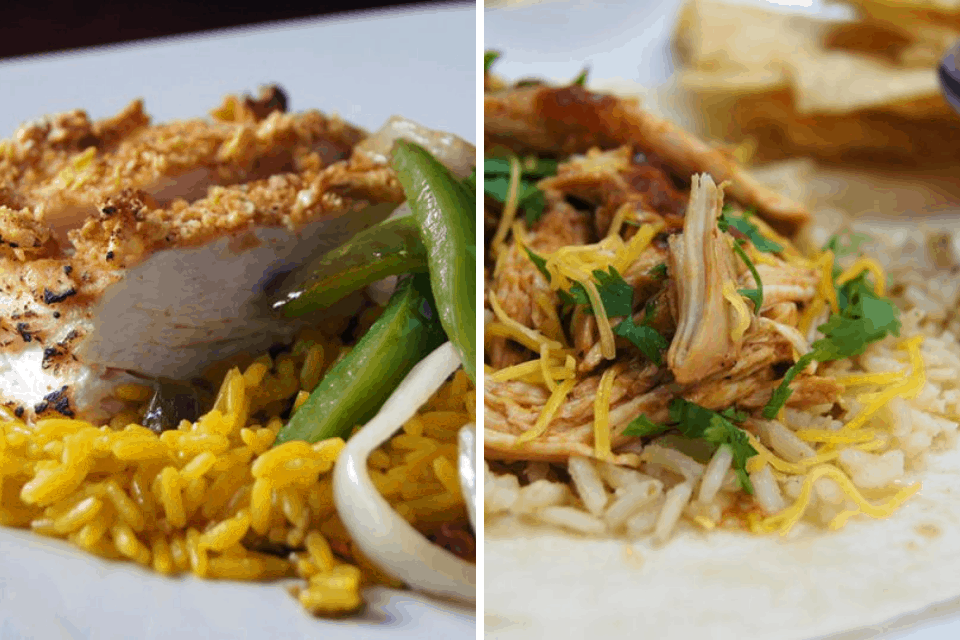 Chicken week is a perfect week for chicken and tacos.  The first option we have for you this week isn't a traditional taco, but instead a chicken breast crusted in tortilla chips.  I'd suggest using our santa fe marinated chicken for this recipe for even more taco flavor.  If you're looking for a traditional taco, we've go tinga for you this week!
Option1: Tortilla crusted chicken breast
Option 2: Slow cooker chicken tinga tacos
WEDNESDAY
Ok, if chicken isn't your thing, today is your day.  It's beef tri-tip day!  I'm choosing option 1 this week, simple so I can enjoy all of the delicious brussels sprouts.  Plus, it's all made on one sheet pan = easy clean up!
Option1: Sheet pan beef tri-tip and brussels sprouts
Option 2: Pesto rubbed tri-tip steak
THURSDAY
Leftovers!
FRIDAY
Fishy Friday has two very different fish options – perch and catfish.  If I'm being totally honest, I don't each much catfish, so this is a good chance for me to give it a try!
Option1: Fried perch
Option 2: Blackened catfish
SATURDAY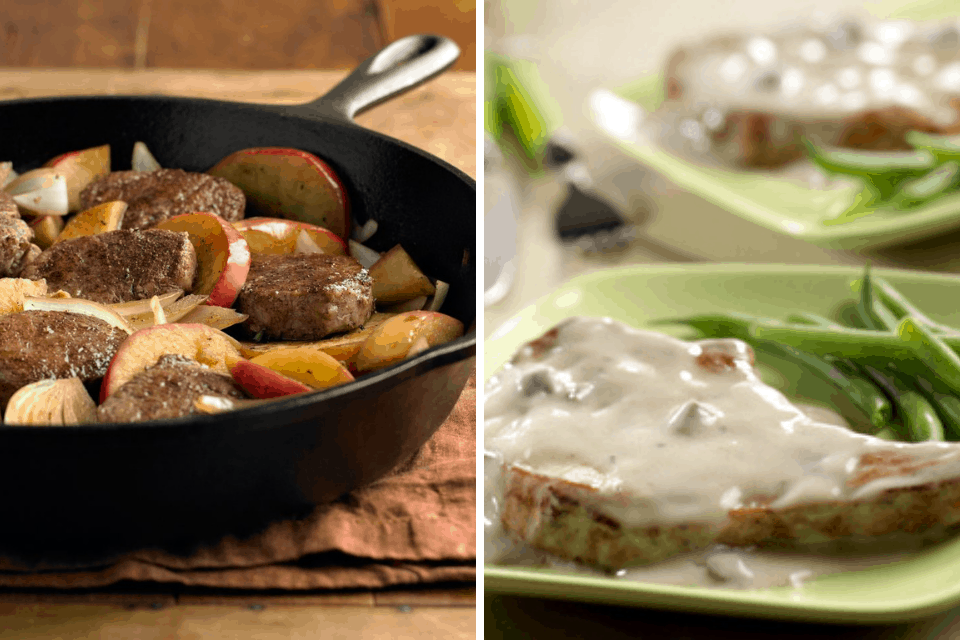 Fall on a plate.  I distinctly remember the first time I ate pork and it was with apples.  It was delicious and will always be one of my favorite pairings.  For another super homey and comforting option, try this classic option #2, just like Mom used to make!
Option1: Braised pork medallions with apples
Option 2: Campbells creamy pork chops
SUNDAY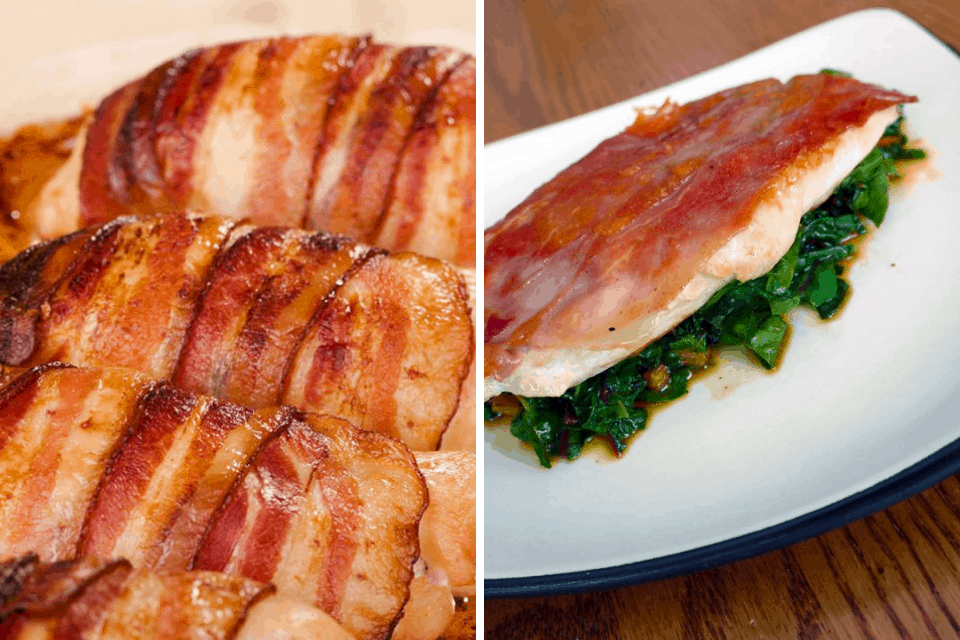 Ending our week with one last day of chicken!  Any why not wrap it in another great meet – bacon or prosciutto?  I mean, can you really go wrong with either of these options?
Option1: Bacon wrapped chicken breast
Option 2: Prosciutto wrapped chicken breast
–Bridget