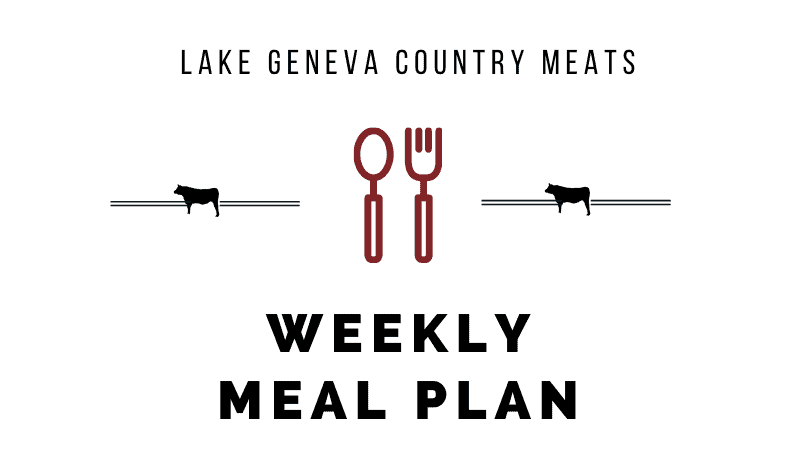 Well, we're still here in quarantine and we're still trying to get creative with meal plans.  It's silly how exhausting coming up with three meals a day can be!  I don't know about you, but the sheer amount of dishes and food we've gone through at our house is astounding.  Just another interesting thing I've observed while in quarantine.  I hope these recipes help take even the tiniest amount of stress away from these crazy days, by providing one meal a day that you don't have to think about.
MONDAY
Well, the draft was last week and, momentarily, we felt the joy of football season.  I'm a huge fan of football – and the Packers especially – so this brat made me smile.  If you're anxiously awaiting (and hoping) for the start of football season in the fall, you might as well enjoy this brat in the meantime.
TUESDAY
You know we're all about Mexican flavors on Tuesdays (because honestly I could eat Mexican food every night of the week!).  I've never made this one, but Nick swears it's just as delicious as making fajitas the traditional way.
WEDNESDAY
Raspberry Vinaigrette Pork Salad
This is a great salad recipe that's filling and delicious.  You can use it for lunch or dinner throughout the week.  Adding pork is a great way to get your necessary protein, while still remaining healthy and making a pretty cost-effective (and beautiful-looking) meal!
THURSDAY
Leftovers
FRIDAY
We try to do fish on Friday and some grilling recipes over the weekend, but feel free to swap this one over the weekend.  Tuna is great on the grill – let us know what seasonings you use!
SATURDAY
I love popcorn chicken, so what could go wrong with popcorn steak?  Sounds great to me!  Use an affordable cut of meat and get your kids involved in the cooking.
SUNDAY
Homemade Nashville Hot Chicken Sandwich
I cannot express how much I love Nashville hot chicken Sandwiches!  I never knew I loved them until my friend's bachelorette party in Nashville quite a few years ago.  I didn't even really know what they were, but part of our party agenda was going to Hattie B's.  Well, now I CRAVE that exact sandwich and can't wait to give this recipe a try to see how it compares.
Happy Quarantine Cooking Friends!
–Bridget