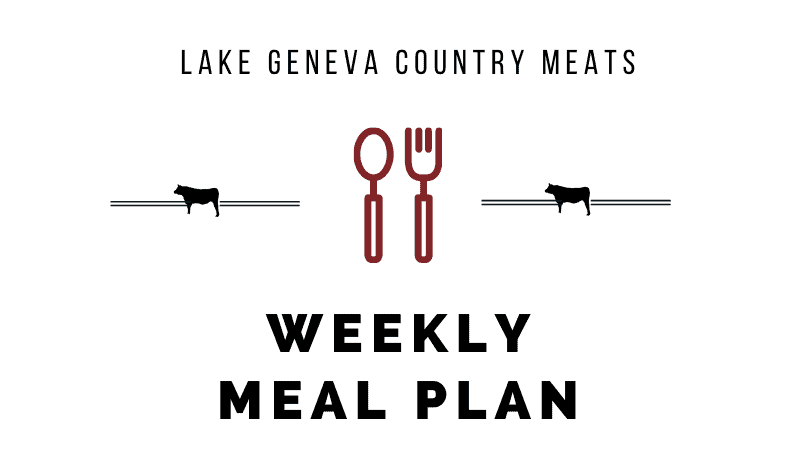 We figured, if shark week was a thing, then we can certainly make taco week a thing!  The only way to celebrate taco week is with tacos everyday.  So here we go!
MONDAY
Kicking off taco week with chorizo!  Nick thinks that our LGCM chorizo is one of our most under-rated products and I couldn't agree more.  Chorizo is an easy way to make tacos – no seasoning required.  Simply brown the chorizo and enjoy with your favorite taco toppings.
TUESDAY
Slow Cooker Shredded Chicken Taco
A classic recipe for your #tacotuesday.  This one is probably the most versatile of the week because you can top chicken with almost anything and still have it be delicious.  Plus, chicken thighs remain moist and tasty throughout their time in the slow cooker.
WEDNESDAY
Another slow cooker recipe is perfect on taco week.  We all know how great pork is in tacos, but adding bbq sauce kicks it up a notch and perfectly balances with the slaw and avocado on top.
THURSDAY
Usually we're enjoying leftovers on Thursday, but not on taco week!  In taco week, we feast on Asian street tacos – YUM!  Combine flank steak and pickled vegetables in a warm tortilla and enjoy.
FRIDAY
Fridays are for fish and shrimp is our pick of the week.  You really can't go wrong with any fish taco, but marinate and grill some shrimp for a lighter take on a taco recipe.
SATURDAY
Slow Cooker Chicken Tinga Taco
You have plenty of fun to have on the weekends, so why be inside cooking.  Set your chicken in the slow cooker and enjoy your day.  Come back inside to assemble your tasty tacos and enjoy!
SUNDAY
I love eating things in bowl form because I'm a little bit picky.  Anytime you eat in a bowl form, you can be picky with your toppings, which is my fave.  Anyone that's eating can choose what they'd like to top their tacos with.  So, if you're me, you can have them gringo style (with some lettuce and cheese – oh and don't forget the jalapeno).  But if you're Nick, enjoy your tacos with cilantro and onions.
No matter how you want to enjoy your tacos, enjoy them on taco week!