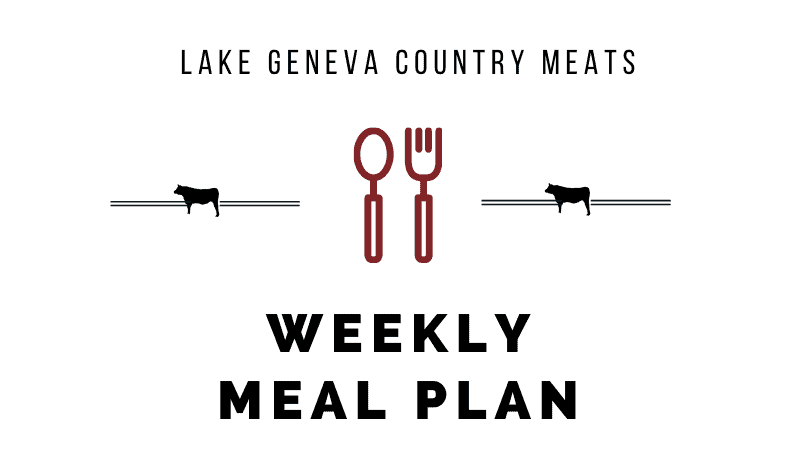 Some people like to say that summer doesn't really kick off until Father's Day.  I'm not sure I totally agree because we have had a few pretty warm days here in Wisconsin.  Regardless of what you think, this week is rounding out with Father's Day….already!  Where is the month of June going!?  Another week of pretty solid recipes to enjoy: beef, chicken, chorizo, fish and steak – quite the variety for you to enjoy!
MONDAY
Adding a sweet and sticky glaze on top of your beef and you can't go wrong!  Start your week of with this creative recipe that you can have some fun with.
TUESDAY
It's probably wrong to call this a meal, but then I don't want to be right!  I'm going to call this a dinner and I'm going to love it.  Ok, it's also a great game day snack, so keep this one on file for the Fall (if football comes back for us to enjoy!)
WEDNESDAY
Sheet Pan Lemon Chicken Thighs
Sheet pan meals are always great, but especially in the middle of the week when you start to hit a little bit of a slump.  If you're eating on a budget, chicken thighs are a great option.  And even if you're not, thighs are full of flavor!
THURSDAY
Enjoy some tasty leftovers today!
FRIDAY
Asian Style Cod and Kimchi Bowl
It's Friday and it's time to kick back, relax and welcome the weekend!  So, how about a quick dinner?  This meal comes together in less than 30 minutes and yields a delicious seafood bowl for you to enjoy.
SATURDAY
Slow Cooker Italian Pork Roast with White Wine Sauce
Putting this dinner in the slow cooker lets you get outside and enjoy your Saturday!  I love pork for so many reasons:
It is inexpensive
The family loves it
It's a healthy protein option!
So, if those things sound great to you too, this recipe is a perfect Saturday night meal.
SUNDAY
Ribeye with Fresh Tomato Tapenade
Happy Father's Day!  Who's Dad wouldn't love a ribeye?  Add a little freshness with this tapenade.  When I was a kid, I distinctly remember my Dad eating black olives all the time and I felt like he was the only person I knew that liked them!  So, I have happy Dad thoughts of black olives and that's why I chose this dish for Father's Day!
I'd love to know what you're cooking this week, so leave a note below and let me know!
–Bridget