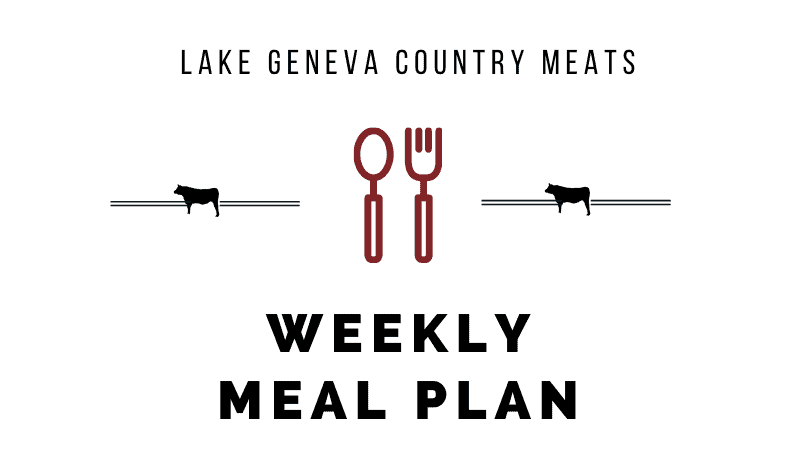 Last week was a crazy one, am I right?  As we settle in for another week, I figured a meal plan would be helpful to any of you that are as exhausted (mentally or physically) as us!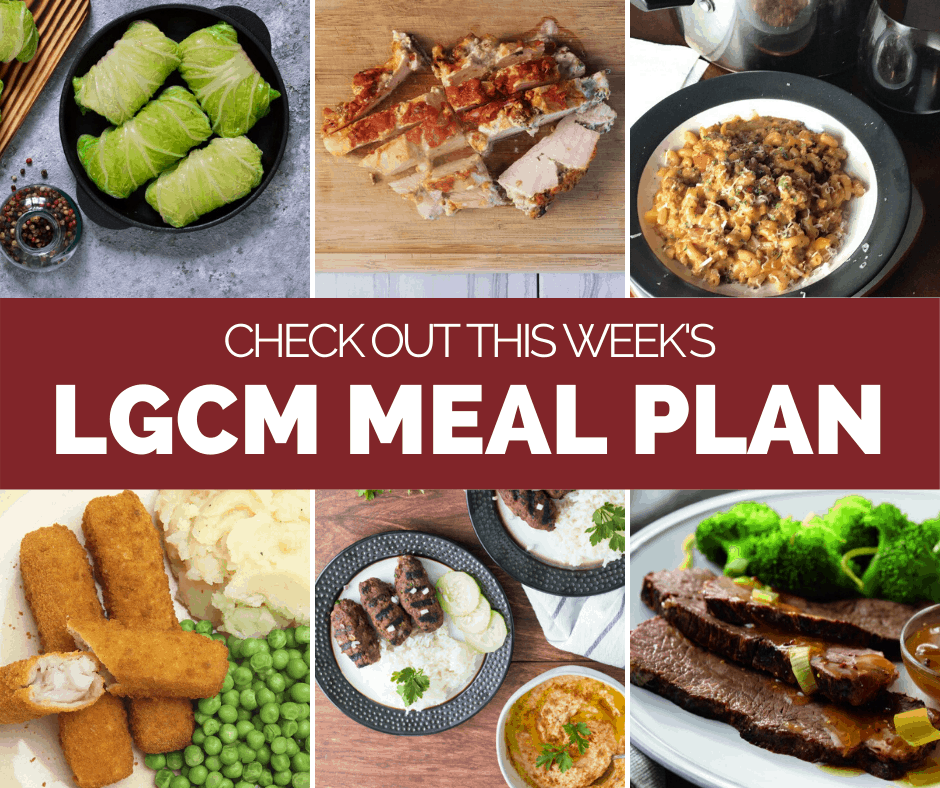 MONDAY
This recipe is made with ground pork, which is a great substitute for ground beef.
TUESDAY
Ok, so this one might be a stretch for Taco Tuesday, but hey, the recipe uses our yummy taco brats so give it a shot!
WEDNESDAY
One Pot Italian Sausage Mac n' Cheese
Comfort food at it's finest.  You might notice that meals this week are a geared a bit more towards the kids, well that is because they are!  As you've heard, we're trying to help you out.  This meal only takes one pot, so less dishes.  My fave!
THURSDAY
Leftovers!
FRIDAY
Again, kid friendly and easy to make.  Plus, this is a perfect recipe for staying at home during this quarantine and for the Lenton season!
SATURDAY
Nick introduced me to this recipe and I am loving it.  Having the kids home more than usual this week, I'm looking for a lot of recipes to make with them.  Well, this one is great to allow the kids to (wash their hands ) and then form the beef log – yes, beef log is not the best phrase, but it is the most accurate way to describe what you're making.  Pair the dish with cucumbers and humus on the side and you have a healthy, delish dinner.
SUNDAY
Braised Beef Pot Roast with Leek-Mustard Au Jus
You could make a traditional pot roast or switch it up a bit and try these new flavors.  For this recipe, you can be flexible about your cut of meat, so use what's in your freezer; boneless chuck roast, rump roast or sirloin roast
What are you making this week to keep sane?  Just a whole pan of brownies?  Yup, me too.
–Bridget