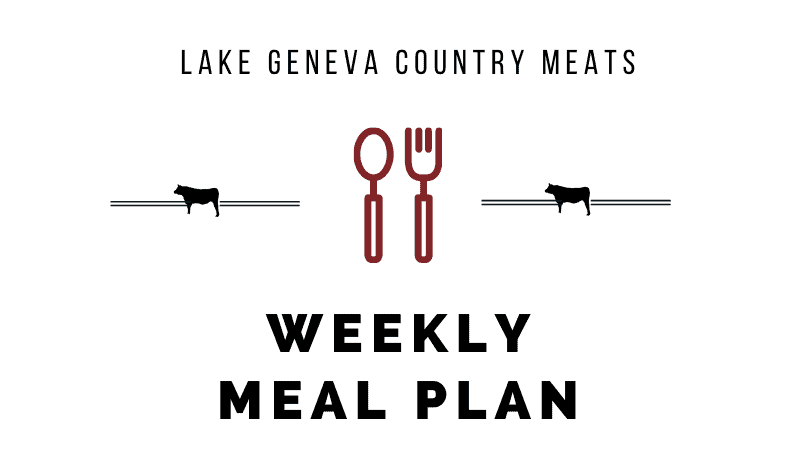 Another week, another meal plan.  Read on to see what's in store for this week's menu!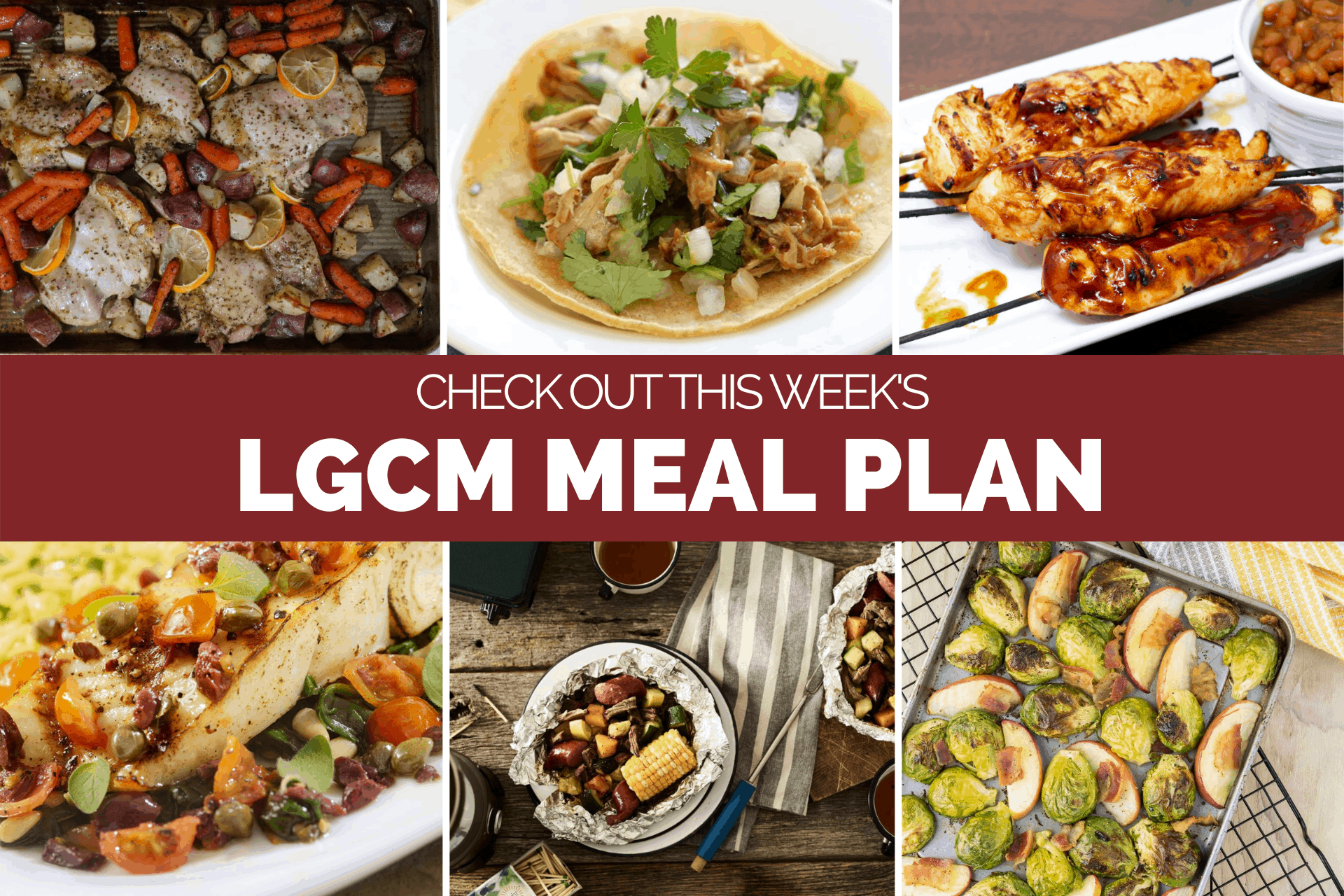 This week's meal plan includes something fun; a whole day dedicated to side dishes.  And they are both delish!  Chicken thighs and tenders are on special in the store, so I've included four recipes for you to choose from and save a little money too!
MONDAY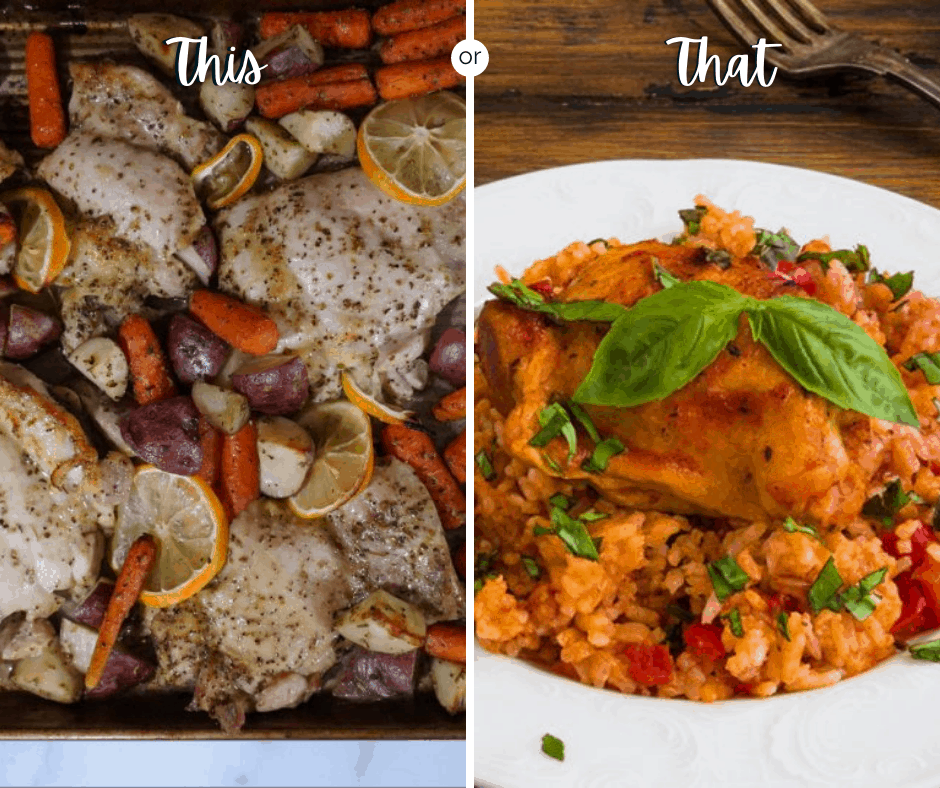 Chicken thighs are a great, more affordable way to cook, than even chicken breasts.  They are full of flavor and make great slow cooker meals.
Option 1: Sheet Pan Lemon Chicken Thighs
Option 2: Slow Cooker Chicken Thighs with Orzo
TUESDAY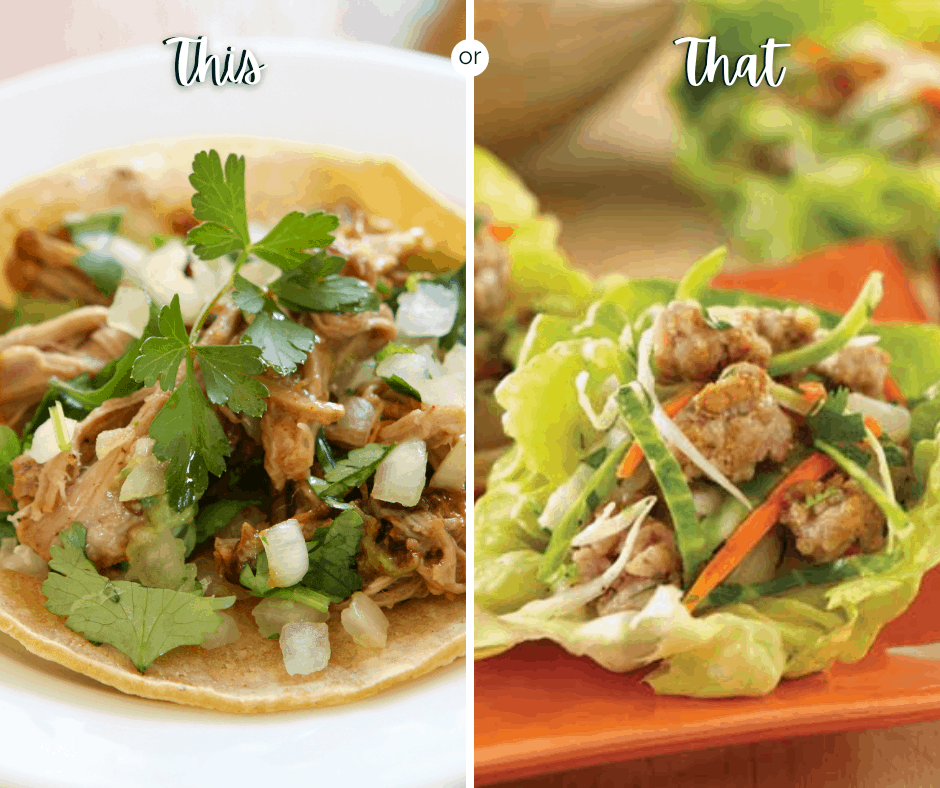 Taco Tuesday features one of Nick's favorite tacos – the pork carnitas.  Why is it his favorite?  Well, because it's cooked in lard, so what's not to love?  If you're looking for a taco that's a touch more healthy, opt for a lettuce cup, which I think we can agree is a basically a fancy taco.
Option 1: Pork Carnitas made in Lard
Option 2: Ginger Pork Lettuce Cups
WEDNESDAY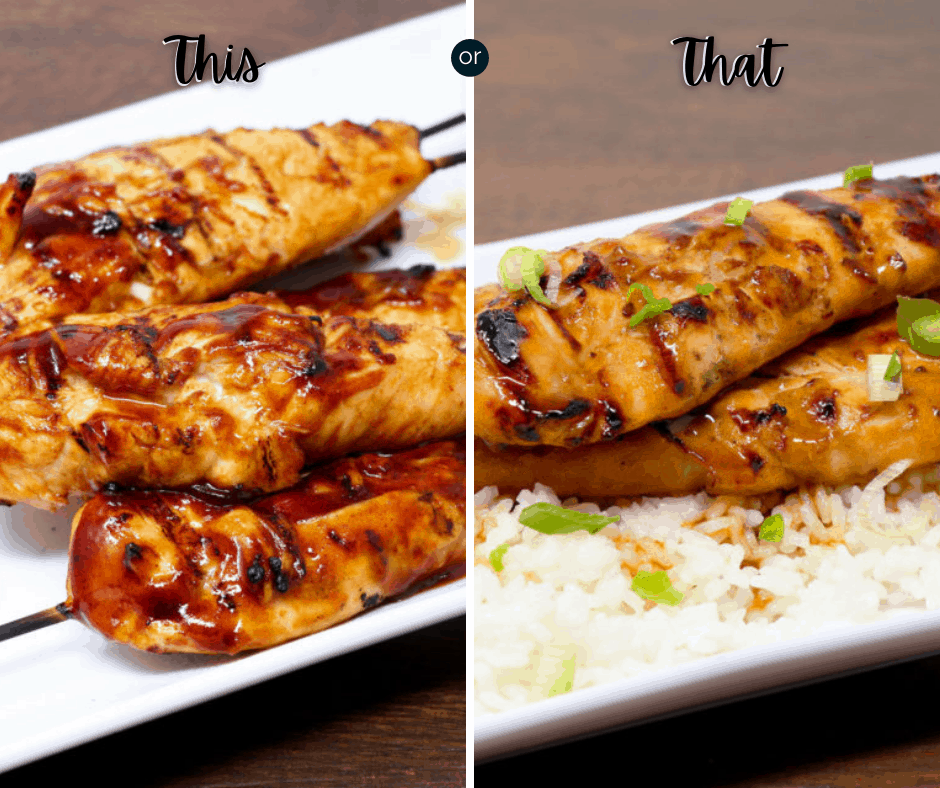 Chicken tenders.  We all love them.  Today's recipes are both BBQ, but are very different preparations.  One version uses your classic BBQ sauce where the changes the game with Korean flavors that Nick and I absolutely love!
Option 1: BBQ Chicken Tenders
Option 2: Korean BBQ Chicken Tenders
THURSDAY
Always our favorite day for leftovers!
FRIDAY
For fish Friday, we've got halibut and tuna.  My choice will always be any sort of crusted fish, so it's tuna for me.
Option 1: Halibut with Capers, Olives and Tomato
Option 2: Sesame crusted tuna steaks
SATURDAY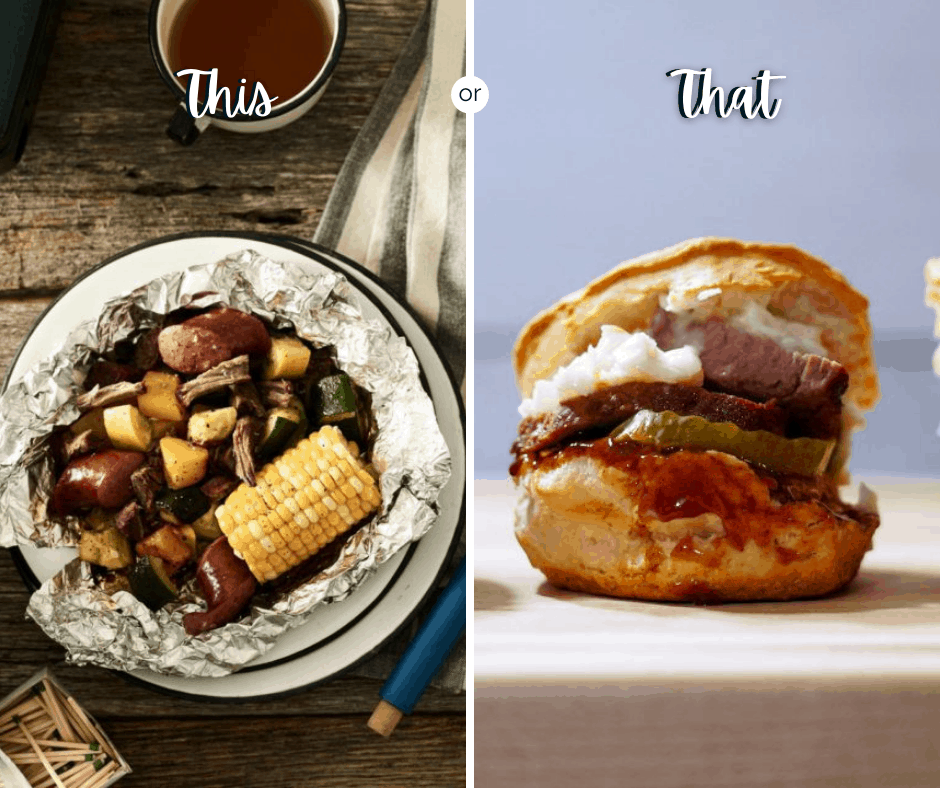 Two beef meals for your Saturday.  The first option is brought to you by the Beef Council, great to make with families and super easy.  But if sliders are more your thing, option 2 is one you don't want to miss.  Small bites are a great way to eat and this recipe is a great one to try.
Option 1: Foil Packet Beef and Vegetable Meal
Option 2: BBQ Tri-Tip Biscuit Sliders
SUNDAY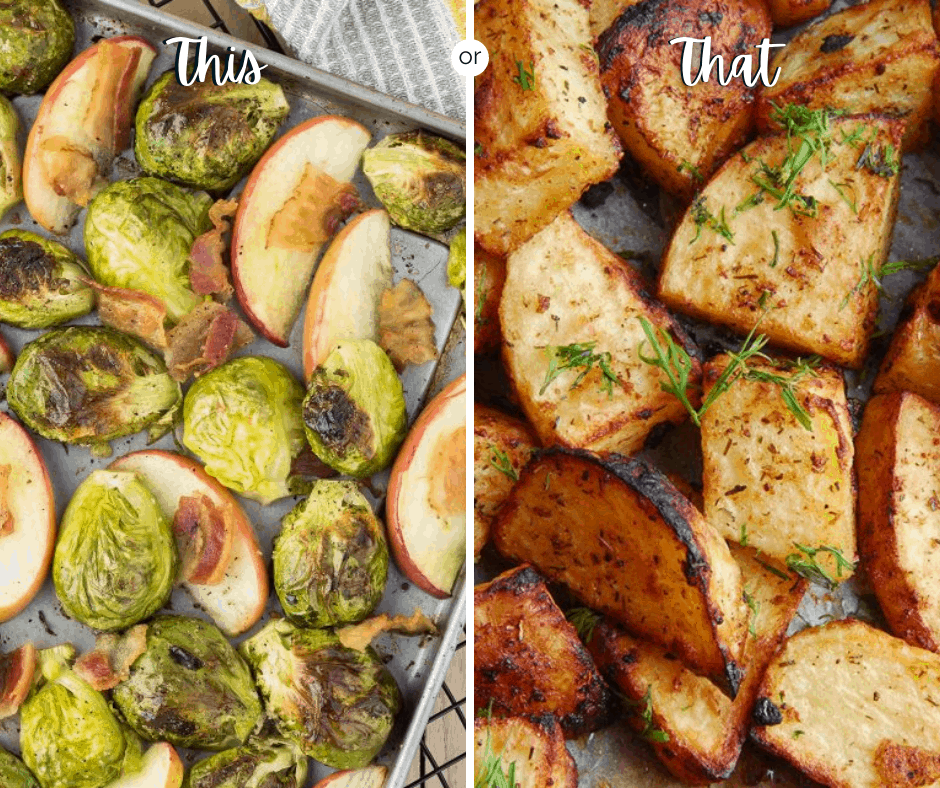 Sundays are for side dishes!  Ok, well this Sunday is.  It's Brussels sprouts day and I remember thinking this was possibly the grossest vegetable that ever existed (before I ever even tried them).  But now, I could eat them everyday because what vegetable isn't great when cooked with bacon?  And, to add a starch to your dish, roasted potatoes are where it's at.  And what can make potatoes better?  Duck fat!
Option 1: Roasted Brussels Sprouts with Apples and Bacon
Option 2: Duck Fat Potato Recipe
Enjoy a week full of recipes and don't forget to leave a comment below and tell us what you're making!