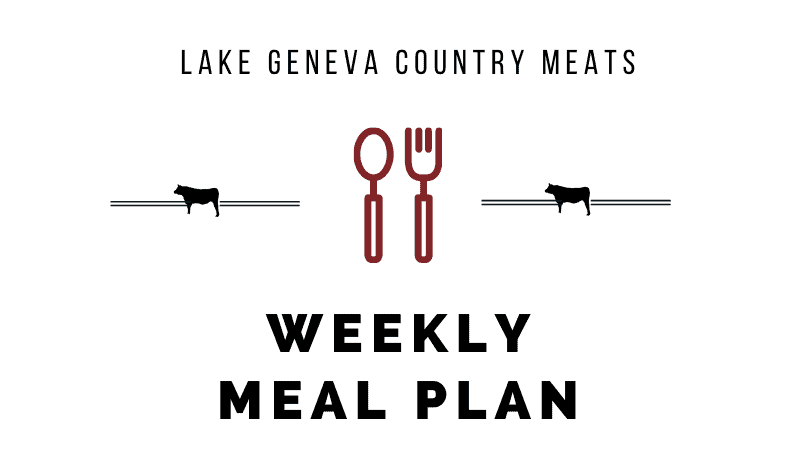 We've got one week until Memorial Day, so this week's recipes are about as far away from traditional grilling recipes as you can get.  Asian flavors, a couple meals great to make with your kids, catfish and soup from scratch!
MONDAY
I love this dish because it works for a fun party appetizer or a light summer dinner (or even lunch).  Pork helps keep it light, but I of course, love it with chicken as well.  Asian flavors are on the top of my favorites list, so what's not to love about this dish.
TUESDAY
This week's one pan (well, one skillet) meal is on Taco Tuesday – what could be better?!  As is the case with most Mexican food, you have plenty of room to be creative with this recipe.  Kick it up a notch and make this a spicy dish, add in beans or even put this over chips, instead of in a tortilla.  Any way you do it, this recipe will become a fave of yours quickly.
WEDNESDAY
Even with restrictions lifted, most of my friends are still keeping their kids home and spending a lot more time cooking at home, rather than restaurants, so I chose this recipe as another fun one you can make with your kids.  Make it for lunch, a snack or dinner and the whole family will enjoy it.
THURSDAY
Leftovers
Mexican food is always good for leftovers, but I bet you have some of those tasty cheddar pockets too!
FRIDAY
I've been re-watching a lot of MasterChef and they always seem to be cooking catfish, so I'm intrigued!  I've certainly never cooked with it before, but I suppose now is a good a time as any.  According to my vast MasterChef knowledge, it's typically fried, so this will be a true test!
SATURDAY
I'm all about the sauce and that's exactly why this is my favorite dish of the week.  We all know how much chicken I eat, but add in Thai flavors and a peanut sauce and you're close to creating my very favorite meal.  This meal on a skewer is another fun one for kids to get involved in, plus throw them on the grill for even more delicious flavor.
SUNDAY
Since you'll almost certainly be grilling out tomorrow, today's recipe is about as opposite from that as it can be.  This is comfort food to the max and is a perfect Sunday recipe because you can set it in the slow cooker, go about your weekend and come back to a warm dinner.
Are you grilling all weekend to celebrate Memorial Day?  Or saving that for Monday?  Let us know what you're cooking by leaving a comment below.