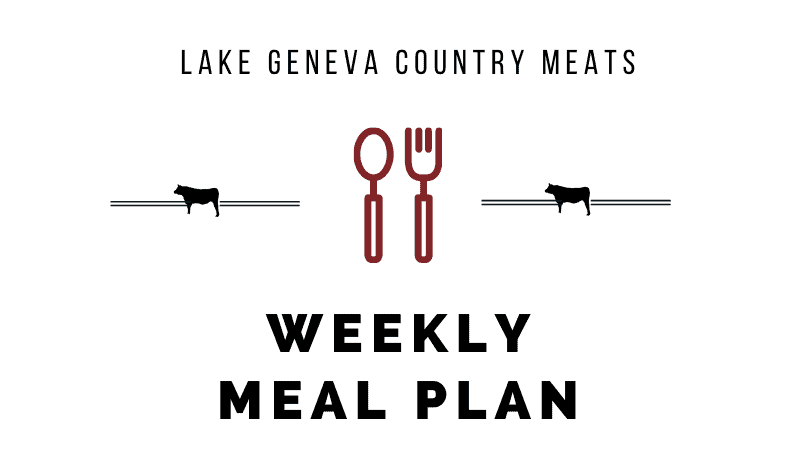 Our summer fun is winding down and the school year is looming, so this week is full of easy dishes to give our brains a break.  I know, at my house, things are crazy as we organize schedules for the new year.  So, I'm all about these easy dinners!
MONDAY
This recipe is THE BEST because I could mostly just eat the dipping sauce for days.  But, I also love to eat tapas-style and this dish is great for that.  Start your week with an easy dish for a relaxing end to your Monday.
TUESDAY
One Pot Mexican Chicken and Rice
A one pot meal that will give you all of your favorite taco Tuesday flavors, without actually being a taco.  Even though you might be missing your tortilla, I promise the flavors of this dish will make up for that.
WEDNESDAY
A classic recipe that everyone will love.  It's made in one skillet and gets dinner on the table in less than 30 minutes, making it a perfect weeknight meal.
THURSDAY
Enjoy some leftovers today!
FRIDAY
I love seeing seafood used in unique ways a shrimp burger isn't something I was expecting. A playful version of surf and turf meal, this burger topped with shrimp and all pulled together with an amazing cajun mayo.
SATURDAY
Pan Seared Apple Mustard Pork Steak
We're celebrating all things pork today and this pork steak meal is ready in under 30 minutes.  Fall flavors always marry well with pork and we're happy to think of cooler days ahead.
SUNDAY
Settle down and enjoy a relaxing Sunday meal.  This is a traditional recipe for pot roast that is made be developing all of the flavors in a Dutch oven.  Sure, you can make this in a slow cooker or instant pot, but we promise, if you take a bit more time doing it this way, you'll be happy with the results!
Happy cooking!
–Bridget