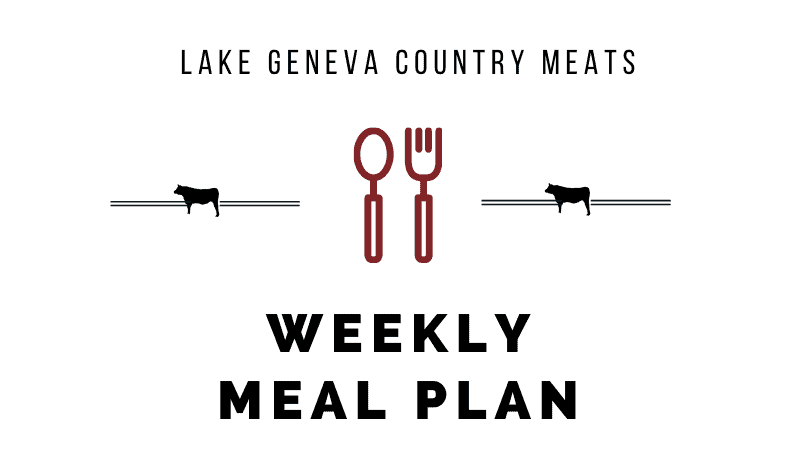 I could think of no better time of year to enjoy meals in the slow cooker.  It's dark when you get home for dinner; the days are long, but the kids are still hungry!  So, enjoy 6 days of set it and forget it meals – and, as always, two options each day, so plenty to choose from!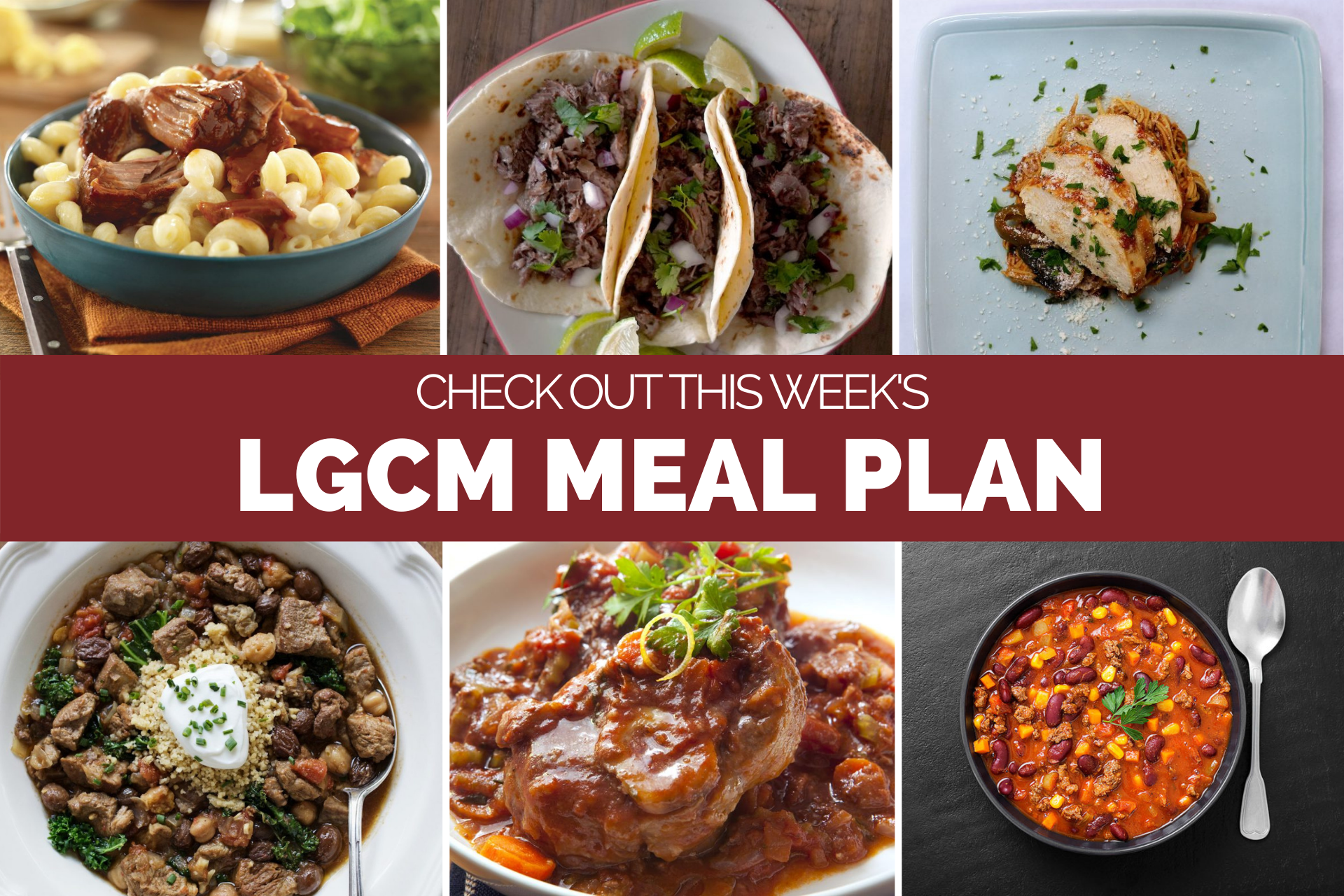 MONDAY
A great pulled pork is a slow cooker classic, but we're twisting that up with pork two different ways.  Piggy mac, that's what we like to call pork mac n' cheese.  And if you're looking for something a little more lean, make an amped up shredded pork that's both sweet and spicy.
Option 1: BBQ pork mac and cheese
Option 2: Puerto Rican shredded pork
TUESDAY
A fun twist on taco Tuesday.  We can all make some slow cooker chicken and eat basic tacos, so why not try something a tad different this week.  And, make it all in a slow cooker!
Option 1: Slow cooker short rib Barbacoa tacos
Option 2: Slow cooker Mexican beef stew
WEDNESDAY
Mid-week pasta is exactly what we need to make it through to the weekend.  The protein options are different so you can pick between chicken or beef.  You can't go wrong with either optoin.
Option 1: Slow cooker chicken and pasta
Option 2: Slow cooker Italian beef noodles
THURSDAY
Leftover day!
FRIDAY
Since cooking seafood in the slow cooker isn't exactly our preferred method, there isn't a fish Friday this week.  Instead, we're giving you a meat that we don't feature often enough; lamb!
Option 1: Slow cooker Moroccan lamb stew
Option 2: Irish lamb stew
SATURDAY
You can't have a slow cooker week without a tradition beef stew.  But, if you want to try something outside the box, you have to try the osso buco!  Option 1 will give you the comfort food to top the rest.
Option 1: Slow cooker beef osso buco
Option 2: Beef stew recipe
SUNDAY
And again, another classic slow cooker dish – chili!  These two recipes are both the perfect way to wrap up a week of slow cooker meals.  Hey, and if you can't decide, save one for next week!
Option 1: Slow cooker chili
Option 2: Italian stuffed pork meatball sandwiches
Do you like to cook in the slow cooker?  Or are you more of a stove top person?  What about the Instant Pot!?