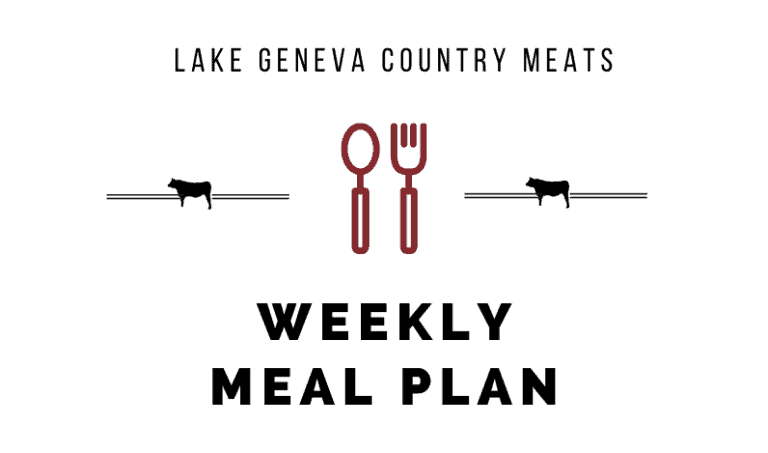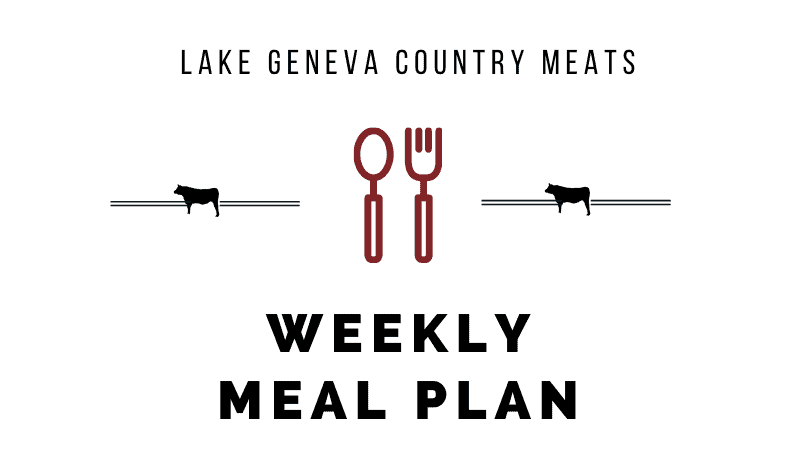 Another week, another meal plan.  You'll want to read through to the end on this one because there is bacon and breakfast!  Nothing better than that in my book.  Have a great week!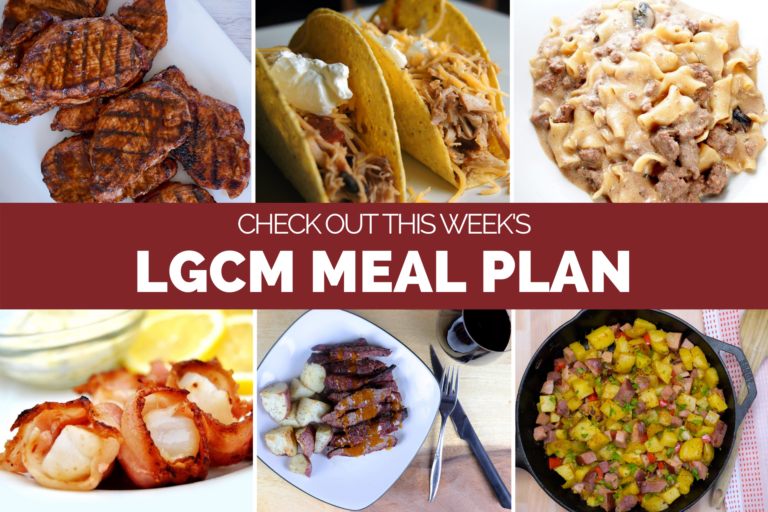 Pork is always a great way to start the week.  It's affordable, feeds the family and is super flexible.  It's summer, so you know we're including a grilled recipe and always an alternative to cook indoors if you'd prefer.
Classic and simple.  Chicken tacos never go out of style.  Use our recipe for shredded chicken tacos for a super easy weeknight meal that will yield plenty of leftovers.  Or, get a little crazy and go for a tinga!
You know we love a good one pot meal in the middle of the week.  Both of these recipes just scream comfort food and bring me right back to my childhood.  
We've made a lot of great food already this week, and you probably have some of it leftover. Take a night off from cooking and enjoy your leftovers, or enjoy a meal from one of our great local restaurants. 
This seems like a good time to ask – would you like to receive an email every time we publish a new meal plan? If you would, just fill out the form below!
Friday – Bacon wrapped fish
What could go wrong!?  Seriously…wrapping anything in bacon makes it better, right?  This week, try it on scallops – which might be the best combo – or wrap a full fish for a stand out presentation at dinner.
You know we love a good grilling recipe on the weekend and these recipes both use affordable steaks that are tasty and delish.  
Sunday – Breakfast or brunch
Brunch is my favorite meal period hands down.  You can enjoy sweet and savory treats and try a little bit of everything.  A skillet and quiche are both great recipes to use leftover veggies or meat sitting around in your fridge.  So, get creative and enjoy!
As always, if you're looking for more recipe inspiration, you can find previous weeks' meal plans below!