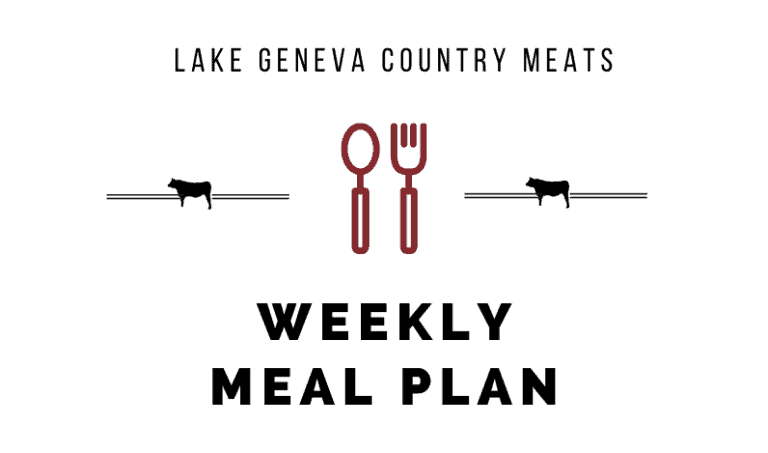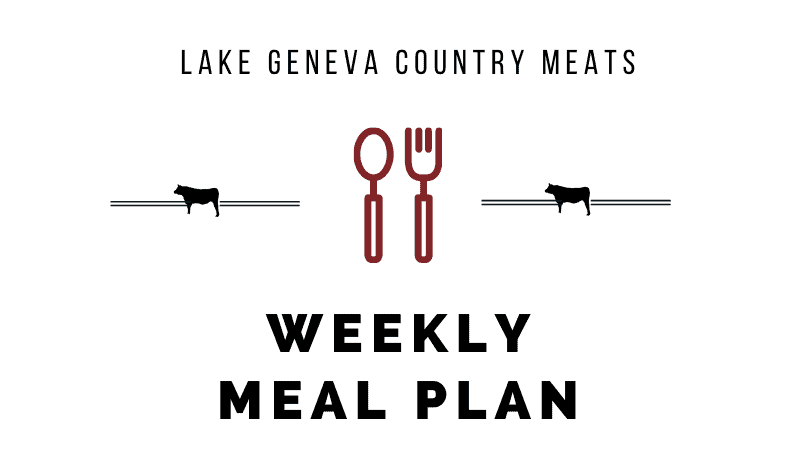 Throughout Lent, we're selling fresh fish on the weekends.  We also have a great frozen fish selection, so this week's meal plan is featuring a few extra seafood recipes to help you feel inspired!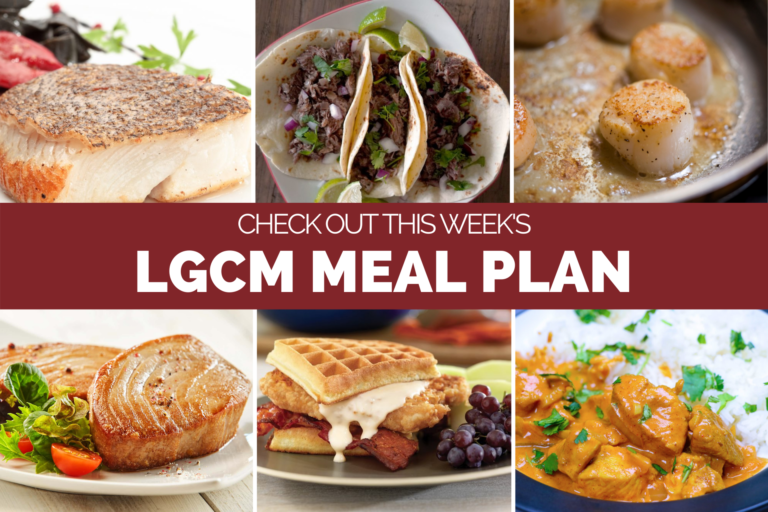 With these recipe options, you can choose a simple, but delicious halibut or dress it up a bit with tasty Mediterranean flavors.  I love pairing my halibut with a green vegetable and rice side.
Tuesday – Slow Cooker Tacos
It's Tuesday so you know we're eating tacos.   This week, both options can be made in a slow cooker so you can't go wrong.
Depending on where you live, we have a way for you to enjoy scallops.  If you're lucky enough to get outside and grill this week, I always love that option  But, if you're still  buried in snow, sear them in a pan!
We've made a lot of great food already this week, and you probably have some of it leftover. Take a night off from cooking and enjoy your leftovers, or enjoy a meal from one of our great local restaurants. 
This seems like a good time to ask – would you like to receive an email every time we publish a new meal plan? If you would, just fill out the form below!
Not everyone likes a coating on their fish, so one option has a simple glaze and the other has an amazing texture.  
Another protein this week that you can choose to cook in a classic way or have some fun and eat it between two waffles!  I love getting creative and trying something new with a sweet and savory take on a dish! 
Who says chicken has to be boring!?  This week, you can choose between Indian or Mediterranean. 
If you don't like that we're featuring a few extra fish dishes this week, take a peak below at previous weeks' plans to pick from plenty of other options!