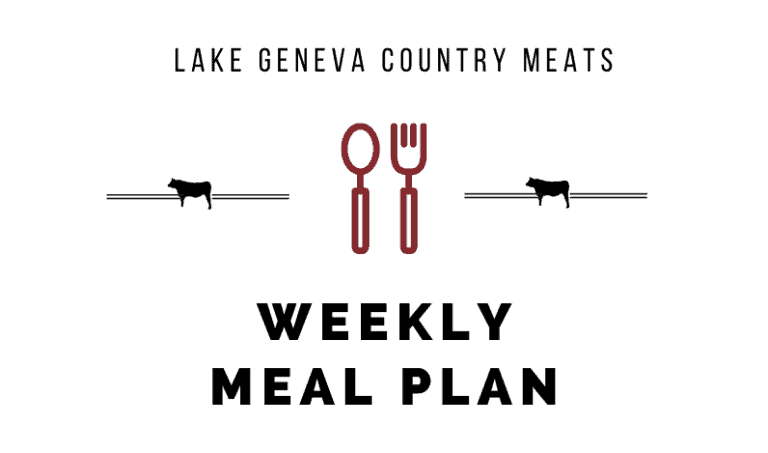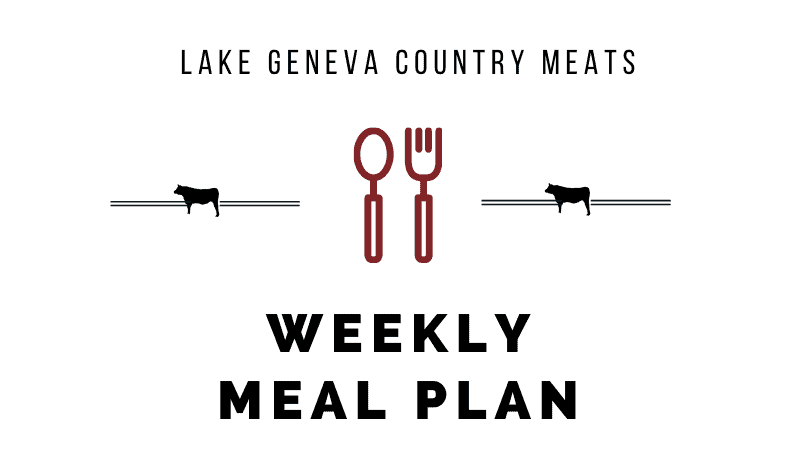 Grilling recipes, one pan meals and plenty of other great recipes to try; it's our weekly meal plan hot off the press for you to enjoy!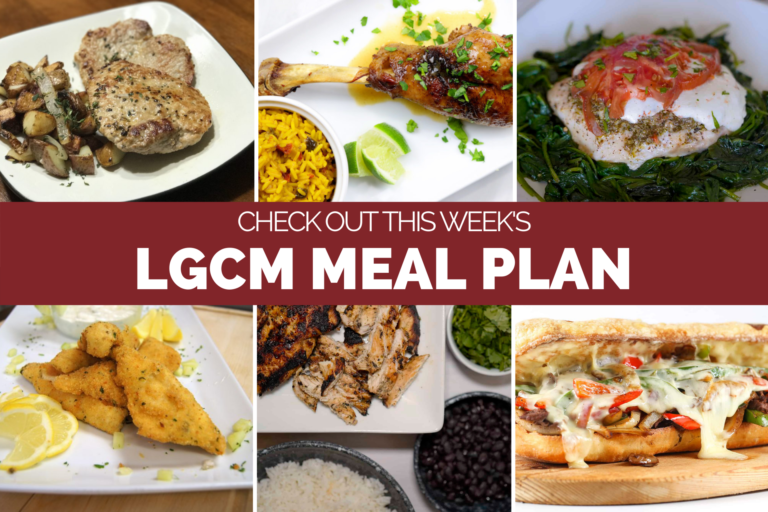 You might traditionally think to fry pork cutlets, but if you're looking for an option that's a bit more healthy, either one of these recipes are a great option. 
Tuesday – Turkey (Mexican flavors)
We love to get a little creative with taco Tuesday and that's where we're headed with these beer braised turkey legs.  Eat them whole or shred them for tacos.  But if you prefer, a classic ground turkey taco is a great recipe to enjoy as well!
Wednesday – Chicken Breast
Since chicken breasts are on sale this week, we wanted to be sure to share some great chicken breast recipes that would be great for any weeknight meal.  Each of these recipes is baked on one sheet pan or in one casserole dish, so you don't have to spend your  night scrubbing pans to clean up your kitchen.
We've made a lot of great food already this week, and you probably have some of it leftover. Take a night off from cooking and enjoy your leftovers, or enjoy a meal from one of our great local restaurants. 
This seems like a good time to ask – would you like to receive an email every time we publish a new meal plan? If you would, just fill out the form below!
Perch is also on sale this week so, of course, we wanted to share our favorite fried perch recipe with you to try.  But, if perch isn't your thing, try some tilapia with a bit of kick.
These two recipes both are packed with exciting flavors to amp up your chicken game.  It's easy to get caught in a rut with chicken, but throwing it on a grill is always a good idea!  So, grill some chicken and add some flavor – both of these recipes will have you coming back for more!
Top round steaks are lean and affordable, making them a great option for dinner any night of the week.  If we had to pick, give the cheese steak recipe a try.  You can customize the sandwich in plenty of different ways and the thin slices of meat take an otherwise not very tender piece of meat and make it melt in your mouth delish!
If you need more mealtime inspiration, you can always find previous weeks' meal plans below!