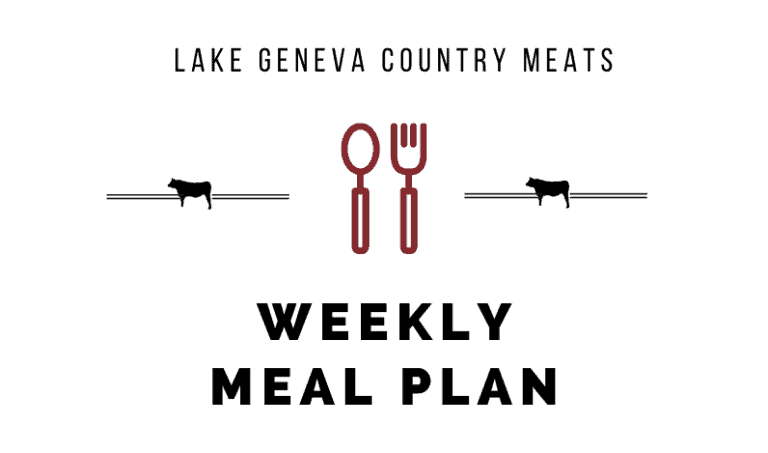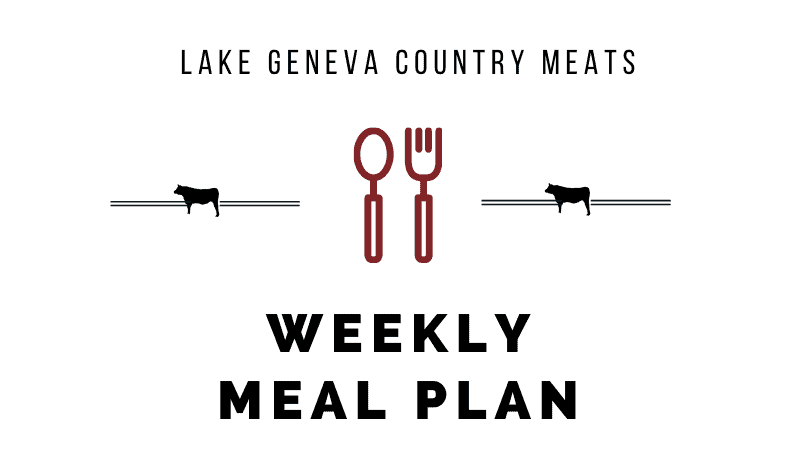 Ending this week with Bridget's birthday, you can expect some tasty chicken coming your way 🙂  But don't worry, before that, this week's plan is full of meals everyone will love.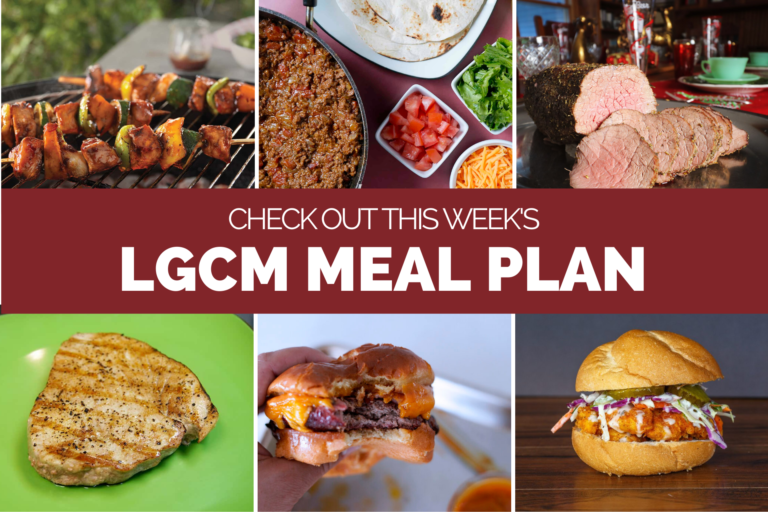 Start the week off a little bit sweet.  I'm drooling over both of these recipes and squeezing every bit out of the nice weather by cooking some kabos on the grill.
Classic ground beef tacos.  Or switch it up and enjoy a skillet.  You could even take that delicious skillet and put it in a tortilla for a tasty soft-shelled taco.
Mid-week Italian food sounds like a good idea!  Plus both of these meat options a touch healthier (eye of round is a lean meat) and both recipes are easy to make, but take a bit of time and start them early.  And be prepared to have some leftovers to enjoy tomorrow.
We've made a lot of great food already this week, and you probably have some of it leftover. Take a night off from cooking and enjoy your leftovers, or enjoy a meal from one of our great local restaurants. 
This seems like a good time to ask – would you like to receive an email every time we publish a new meal plan? If you would, just fill out the form below!
We can't get enough of recipes with honey this week.  And mixed with soy sauce = amazing!  But if you're sick of it, you can't go wrong with a perfect aioli alongside a grilled tuna.
Beyond birthday's, we're also celebrating National Cheeseburger Day, of course.  The only way to make a classic cheeseburger better is to top it with bacon!  But if you're looking for a departure from classic, give recipe option 2 a try.  
Sunday – bridget's birthday
Since it's my birthday, can you take any wild guesses as to what I'll be eating?  Well, to no one's surprise, it's chicken!  I would have chosen brunch, but we just featured some brunch recipes and I wanted to mixed it up for ya!  It was easy for me to choose – one Asian dish and one with avocados.  Boom – two faves!
If you're looking for more information, you can find previous weeks' meal plans below!  There is always something delicious to find.