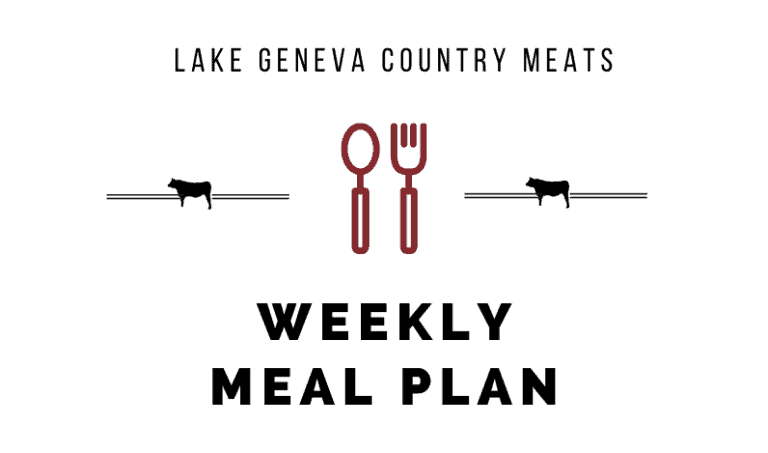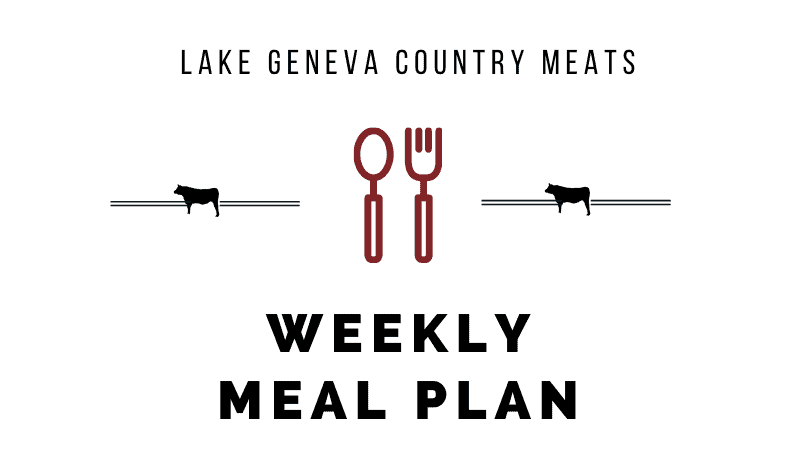 This week's meal plan is ready and there are a couple of recipes from the archives.  Enjoy Italian food or maybe Asian food?  Always tacos and even brunch!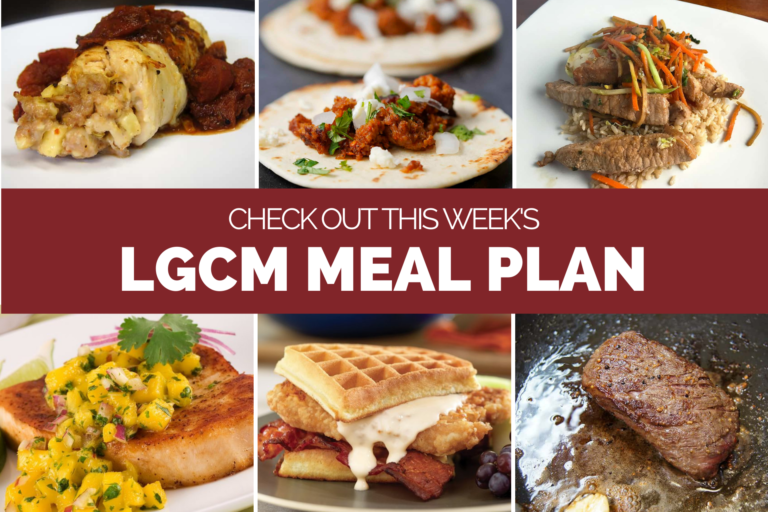 There's nothing wrong with kicking off your week with some comforting Italian food and we have just the recipes for you to try!  Try your hand at a stuffed chicken or pop in a baked mac n cheese – either way, the night will end with a smile on your face.
I know Nick and his family love this queso dip recipe (I mean, what's not to love), but I recently introduced my Mom to these chorizo tacos and there is no turning back.  Both recipes are family-favorites!
Mid-week pork dishes are filling and affordable.  Mix it up a bit with either one of these Asian dishes that you can make at home – no delivery necessary!
We've made a lot of great food already this week, and you probably have some of it leftover. Take a night off from cooking and enjoy your leftovers, or enjoy a meal from one of our great local restaurants. 
This seems like a good time to ask – would you like to receive an email every time we publish a new meal plan? If you would, just fill out the form below!
With either recipe you choose, you'll enjoy a grilled swordfish dinner.  To wrap up the summer months, I always opt for a citrus salsa, like this mango salsa.
Weekend brunch is always a highlight and, really, I saw that you should include both of these recipes on your menu.  If you don't have pork, you could even try for chicken and waffles!  And egg cups, well, they are always a good idea and you can even prep ahead of time and enjoy all week.
The only decision you need to make today is whether to grill or pan fry.  A Sirloin Bavette steak isn't quite as well knowns as other steaks, but still packed with great flavor.  Sunday is a perfect day to give them a try!
If you still need more mealtime inspiration, you can find previous weeks' meal plans below!  Let us know what you're cooking in the comments below.