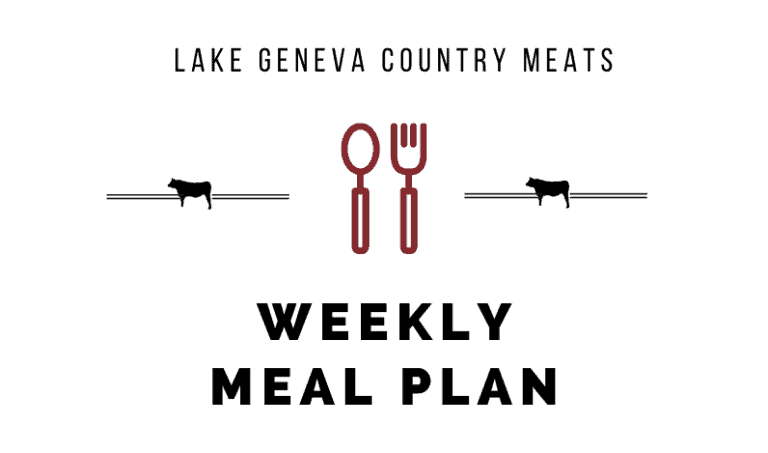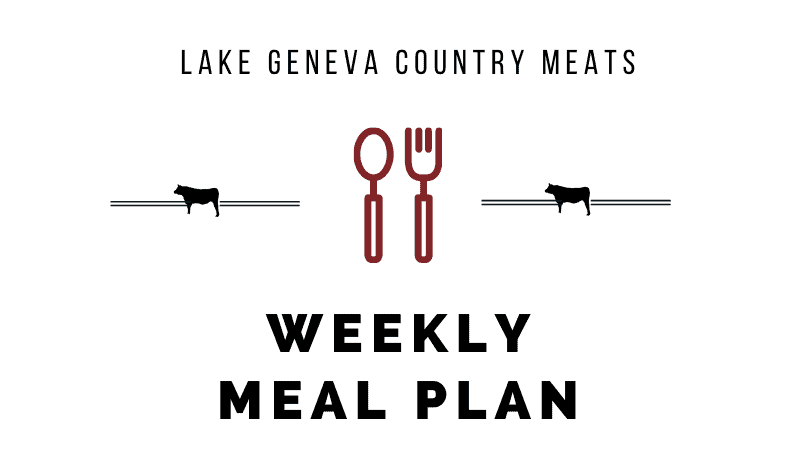 The weekly meal plan is here and we are excited as always!  Full of fantastic meals and creative options, so get cooking!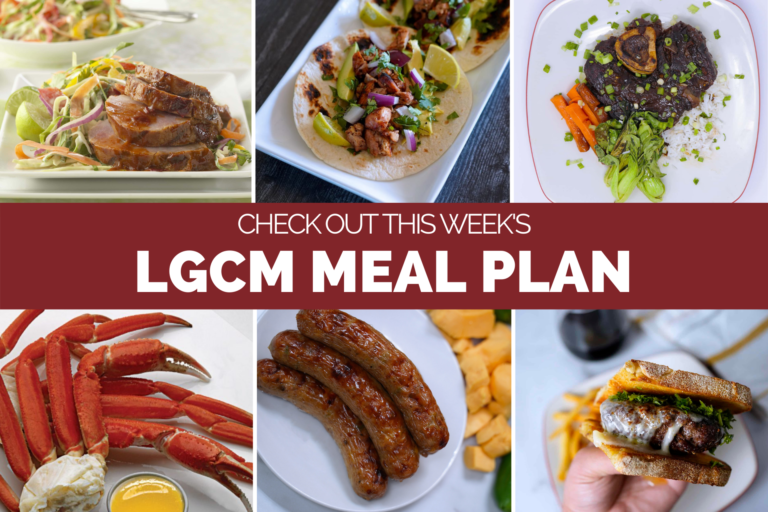 Pork tenderloin is still on sale in the store and we love it.  This meat is easy to cook in a variety of ways, it's inexpensive and it is a lean cut, which means it's a great choice for the whole family.
Getting a little crafty with taco Tuesday.  I'm a big fan of any kind of street taco, especially if it includes avocados!  But if you just want to stretch the boundaries of taco Tuesday, try taking one of our taco brats (currently fresh in the case!) and stuffing it into a sliced chicken breast.  It's like a fajita party in your mouth!
I can't say that I often think to cook with beef shanks, but these recipes sure have me tempted.  If your'e looking for an affordable cut of meat that is also super tasty, you might want to give them a try.  Shanks should be cooked low and slow and you'll end up with a rewarding piece of meat.
We've made a lot of great food already this week, and you probably have some of it leftover. Take a night off from cooking and enjoy your leftovers, or enjoy a meal from one of our great local restaurants. 
This seems like a good time to ask – would you like to receive an email every time we publish a new meal plan? If you would, just fill out the form below!
Ok, so only one of these is a recipe, but we'll explain. Crab is always a tasty option, but you don't always have the means to make crab legs.  So, this week's meal plan is to serve as a reminder that we carry Crab Rangoon in the store!  They're frozen and easily cooked.  Plus, super tasty and will satisfy your crab craving in no time.
It's Hatch Chile time and we're celebrating with one of our favorite brats – hatch chiles and cheese curds.  Amazing.  If that little bit of kick isn't your style, try a bit more mild, but still delicious, cheddar and green pepper brat.  
You can't go wrong with burgers.  And anytime we post about burgers, we want to be sure to include a basic grilled hamburger recipe in case you need a little refresher.  BUT, if you're looking to spice up your basic burger game, we highly recommend trying a Chimichurri burger.  You know we love a good, fresh Chimichurri, so why not put it on a burger!?
If you're looking for more mealtime inspiration, you can find previous weeks' meal plans below!