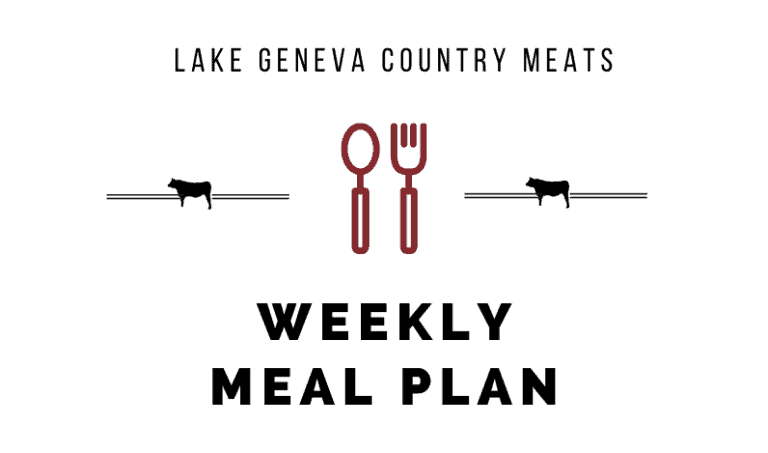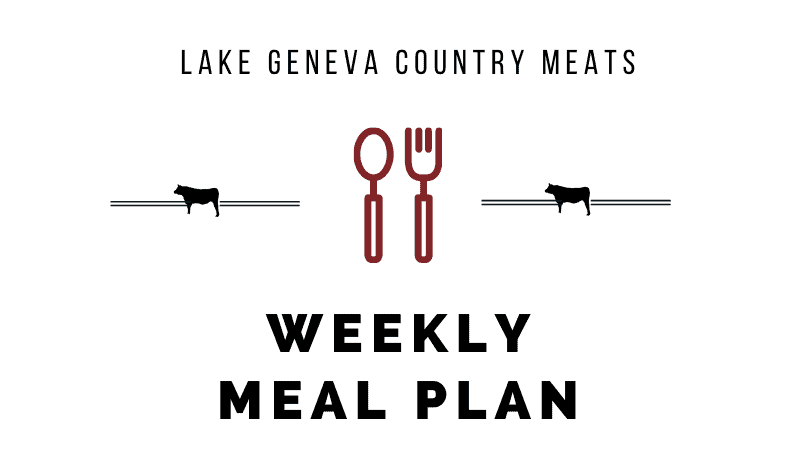 You can always find a week's full of great recipes in our meal plan and this week is no exception!  Get your pen out and get planning your groceries for the week.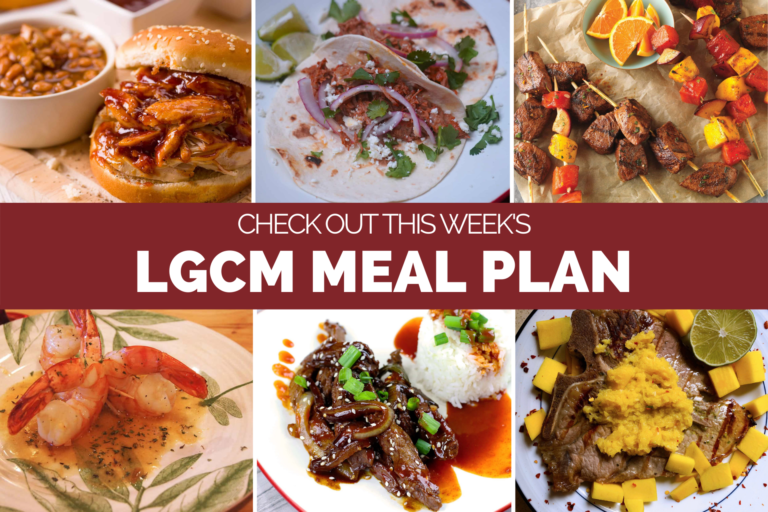 Kick off your week with chicken.  Both of these dishes are homey and delicious and make for tasty leftovers.  We love a good bbq feast, so pulled bbq chicken is what we're looking to make.  But, if Monday's just aren't your favorite, maybe a slow cooker dish is the best way to start your week.  Either way, we've got a chicken recipe that will work!
Tacos with pulled pork are always a good idea.  If you want to try a potentially new-to-you flavor, give citrusy, earthy cochinita pibil a try.  Heads up, you will need to head into a Mexican grocery store or a quick Amazon order for a special paste used in the recipe.  But we promise it's worth it!  If traditional is more your style, you know you can't go wrong with bbq pulled pork – just throw it in a tortilla to mix things up a bit!
If you haven't tried it yet, you've got to add top butt to your favorite steak list.  With a number of ways to cook and enjoy, this flavorful steak is a great mid-week option (especially on the grill!)
We've made a lot of great food already this week, and you probably have some of it leftover. Take a night off from cooking and enjoy your leftovers, or enjoy a meal from one of our great local restaurants. 
This seems like a good time to ask – would you like to receive an email every time we publish a new meal plan? If you would, just fill out the form below!
Champagne isn't just for New Years – how about champagne in a butter sauce?  Sound indulgent and delicious to me!  If champagne isn't your style, you can always opt for a creamier sauce of garlic and cream.  Either way, you'll enjoy delicious shrimp for dinner!
Cooking with skirt steak is quick and tasty.  Of course, we wanted to share a simple grilling recipe and one with more flavor if you're feeling adventurous.  Try the Korean bbq recipe for something savory, sweet, and spicy!
Do you already have a favorite way to make a steak?  What about upgrading your steak by adding a flavorful topping?!  Opt for a traditional parmesan and garlic topping or fruity Thai flavors that are perfect for summer.
If you're looking for even more mealtime inspiration, you can find previous weeks' meal plans below!