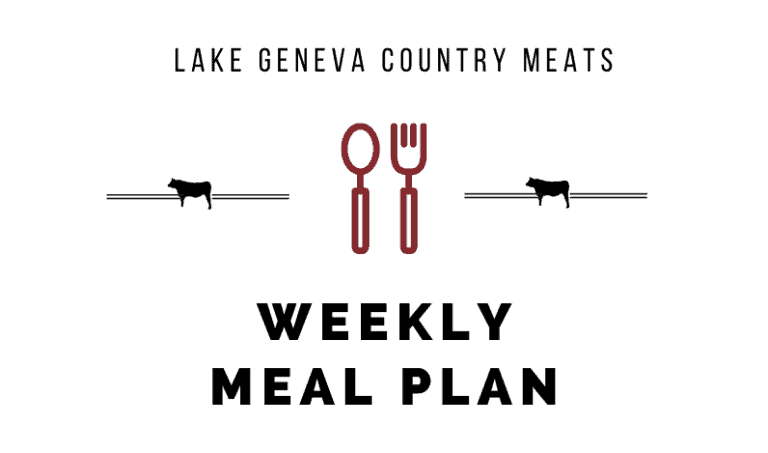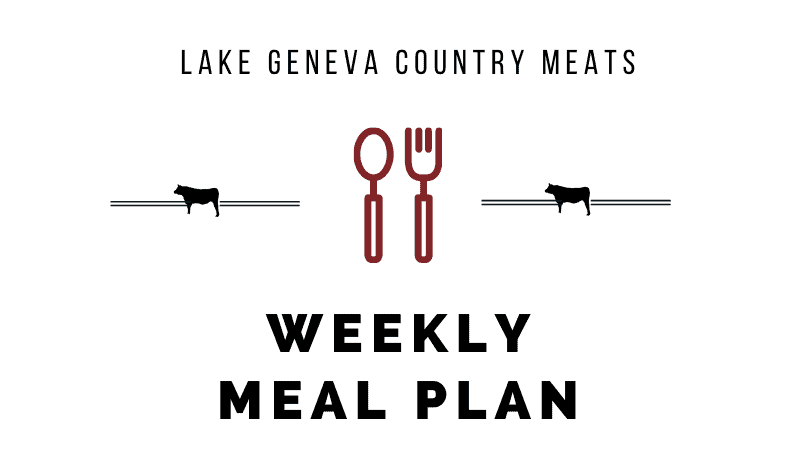 What's for dinner?  That's a question that's asked in our house on repeat and it always stresses me out.  Well, this meal plan was created to make the meal prep part of your week easier.  So sit back, choose a few recipes and relax!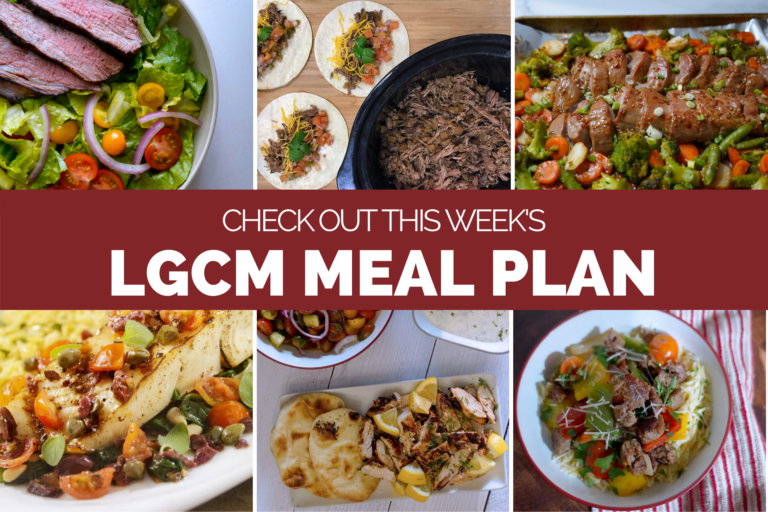 It's about 90 degrees, sunny and humid while I write this week's meal plan, so a light, summery – but still filling – dinner is what's on my mind.  Both of these tri-tip recipes fit the bill.
Tuesday – Chuck Roast Tacos
If we can avoid heating up the kitchen, we will.  With these two recipes, you can use the slow cooker or simple microwave leftovers.  Keep the temp down in your house and still enjoy a hot and hearty meal.
Wednesday – Sheet Pan Pork
If we are turning the oven on, at least we can limit the dishes right?  Sheet pan meals are great because you get a full meal all made on one pan!  Plus, these recipes both use pork, which is affordable, always tasty and super popular in my house.
We've made a lot of great food already this week, and you probably have some of it leftover. Take a night off from cooking and enjoy your leftovers, or enjoy a meal from one of our great local restaurants. 
This seems like a good time to ask – would you like to receive an email every time we publish a new meal plan? If you would, just fill out the form below!
Whether you want a simple bake on your halibut or added flavor with an amazing topping of olives, capers and tomatoes, both of these recipes keep it healthy and delicious…leaving plenty of room to indulge over the weekend.
We love a good lemon and chicken combination, especially in the summer months.  You can choose chicken breasts or thighs to create a fresh chicken meal for your family.
Sunday's are for hearty family meals and using Italian sausage for that seems just right.  Pair a classic sausage and peppers or use Nick's tip to create fast and easy meatballs, by simply using Italian Sausage – genius! 
As always, if you need more recipe inspiration,  you can find previous weeks' meal plans below!